The

Québec maritime Blog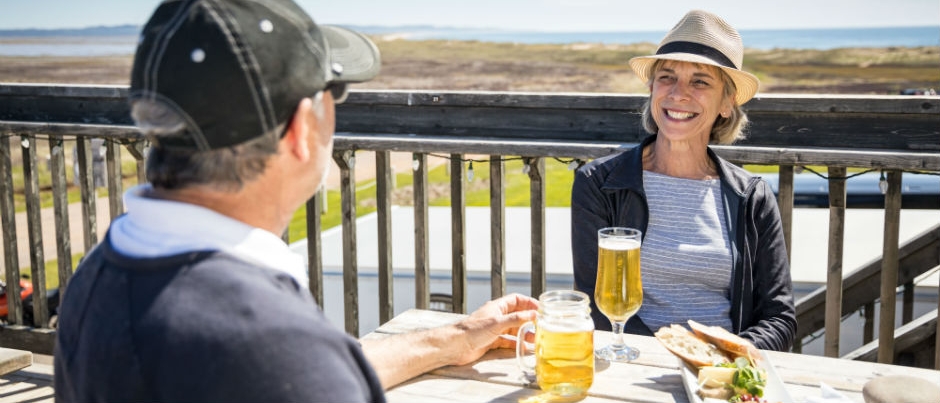 À l'Abri de la Tempête microbrewery
Mathieu Dupuis
9 Unique Attractions in the Îles de la Madeleine
All regions have their classic attractions as well as the ones you find by chance along the way. If, like me, you like having a few places to visit in mind, here are 9 in the Îles de la Madeleine that I highly recommend (other than the beaches, obviously!).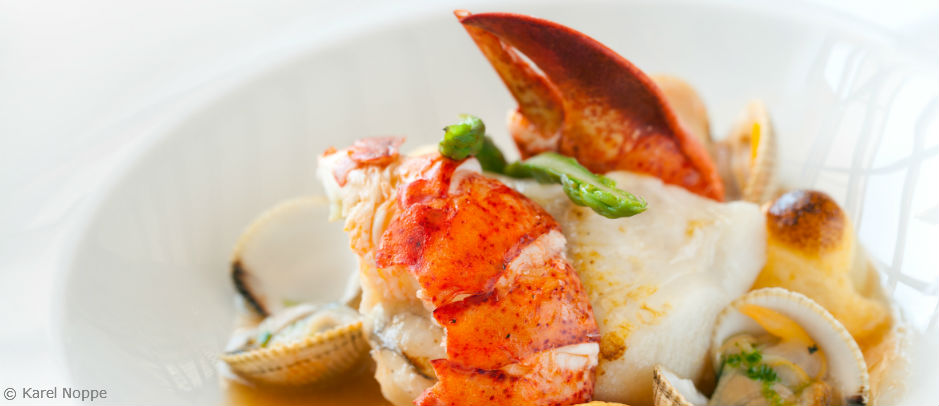 La Table des Roy is my favourite restaurant on the Islands. If you're looking for fine gourmet dining, this is the place to go. Chef Joanne Vigneau, who also owns the Gourmande de Nature boutique, creates innovative dishes inspired by what's in season. The menu features local ingredients, with a focus on sustainable resources. The wine list is just as impressive as the food. A perfect dining experience, in other words!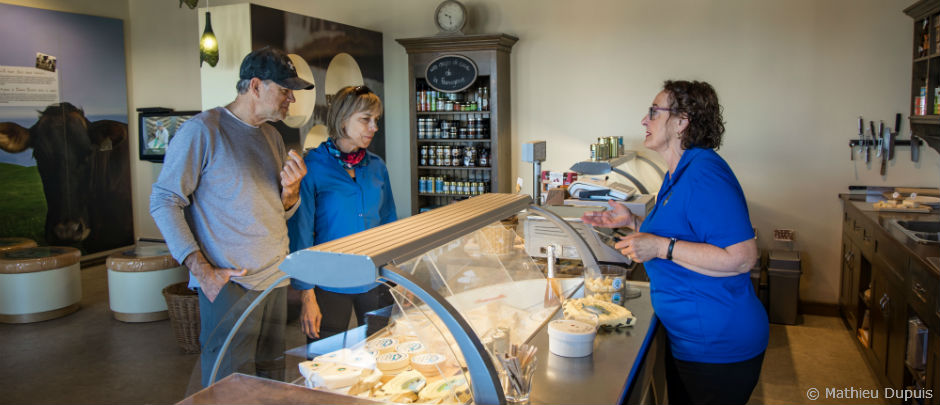 The issue with this cheese factory isn't getting there—it's not being able to be there every day! Their products should come with warning labels: "Caution: May be addictive!" In addition to trying their delicious cheeses (I can't decide which one is my favourite), you can now also visit the Leo & Fils farm right next door. This farm's Canadienne cows supply all the milk used by the cheese factory. Last summer, I fell in love with Pied-de-Vent gelato, made by Gourmande de Nature (a place all foodies must visit at least once in L'Étang-du-Nord). Delicious!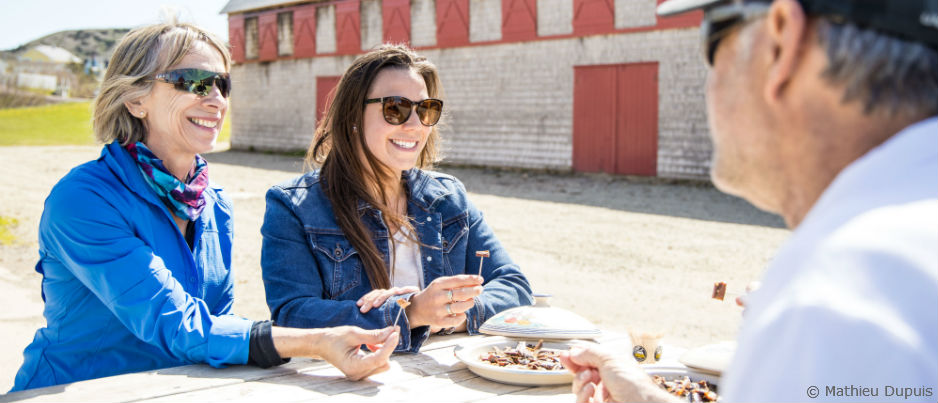 Just down the road from the cheese factory, the Fumoir d'Antan is another place you'll likely want to visit more than once during your stay on the Islands. Owned by the Arseneau family, who have been smoking herring for three generations, the smokehouse uses traditional methods dating back 70 years. If, like Marie-Ève and me (during our #QMRoadTrip), you can't decide what to try, go for the brochettes, which include a bit of everything. They're even better eaten on the beach! Be sure to also visit the Smokehouse Economuseum® to learn more about the art of smoking fish.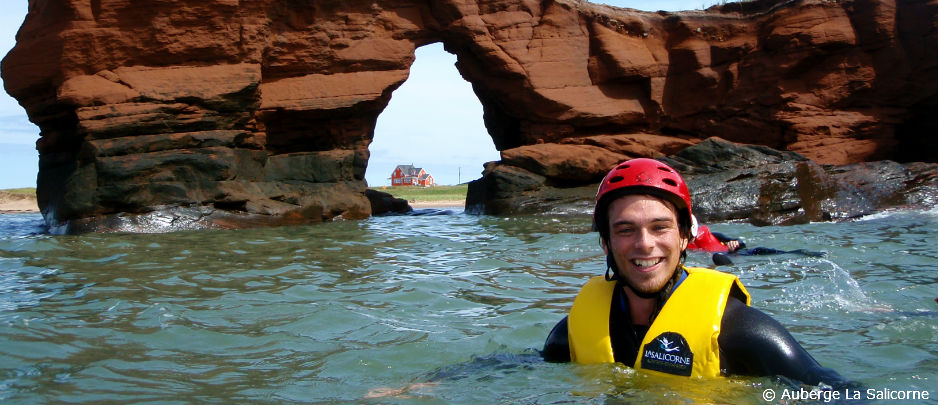 La Salicorne is a family-friendly resort that offers several different packages (including an all-inclusive) and also happens to be located in one of my favourite parts of the Islands: Grande Entrée, which is a bit wilder than the rest of the archipelago. The resort also offers a number of interesting excursions. The more adventurous will want to explore the Islands' caves, which have been hollowed out by the waves: you'll put on a wetsuit and float near the bottom of the bluff to access them. Even if you don't stay at La Salicorne (which is friendly and comfortable but lacks soundproofing), you must absolutely try out their famous nachos with green onions, bell peppers, coriander, lime, cheese and a whole lobster! My mouth waters just thinking about it!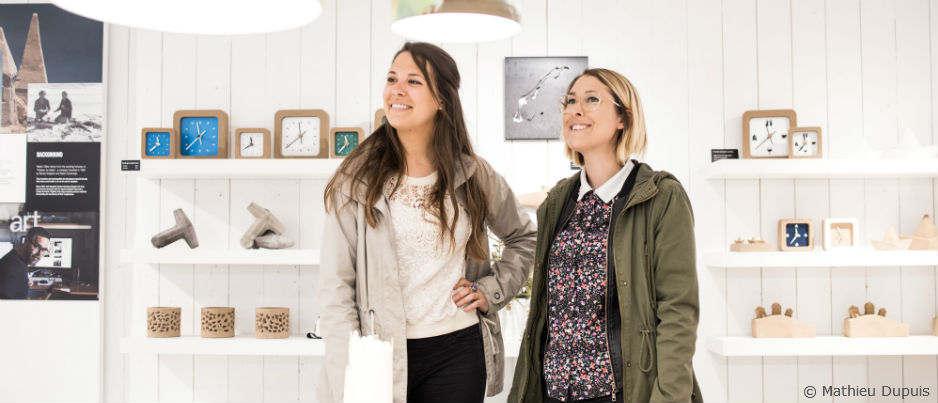 You can't find a more Madelinot gift than something from Atelier Côtier. Select from a wide variety of works of art made with local sand, such as frames, jewellery or decorative objects. Books are also sold, including some for children. My gift to myself was a t-shirt. Their boutique (which is also online) is located at the entrance to the La Grave heritage site, not far from the legendary Café de la Grave. This area, where merchants used to meet fishermen to buy their catch, is definitely worth exploring.
This restaurant, bistro and inn is also an art gallery and show bar. You can savour local specialties here, including seal burgers and Pied-de-Vent poutine. It's an affordable, relaxing and friendly place within walking distance of the ferry terminal. I can't imagine visiting the Islands without stopping here for a bite or a drink!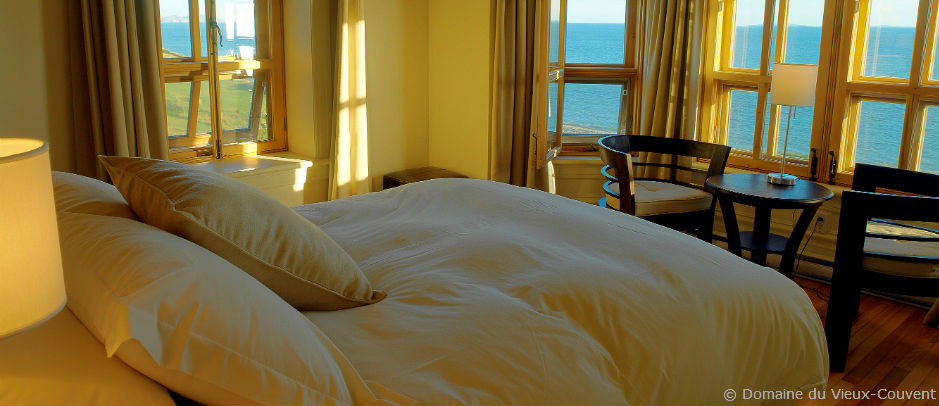 If you want to spend a comfortable night in an unusual setting, this former convent is a must. Converted into a four-star hotel, it offers 10 recently renovated rooms, each of which has a name. Mine was La maîtresse d'école (the School Teacher). Another lodging option is Auberge chez Denis à François, in Havre-Aubert.
Want to savour a lobster sandwich as you check your emails? Bistro Plongée Alpha is where you want to be: grab a bite to eat while you work for a few hours (if you must!). Note that the owner is ocean cinematographer, Mario Cyr, who regularly gives popular talks about his adventures. (Be sure to reserve your spot as soon as possible!)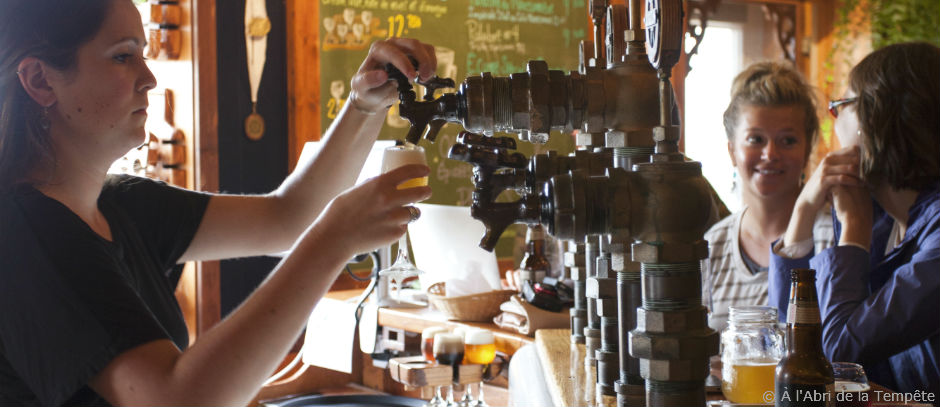 I'm not a beer lover. OK, to be completely honest, even after trying a few dozen types of beer recommended by true connoisseurs over the years, I still haven't found a beer I like. Nevertheless, every beer enthusiast I know who's set foot in À l'Abri de la Tempête will tell you that this popular microbrewery in L'Étang-du-Nord is worth a visit. Their patio is also a perfect place to relax on a warm summer day!
If you liked this article, you might also like...