The

Québec maritime Blog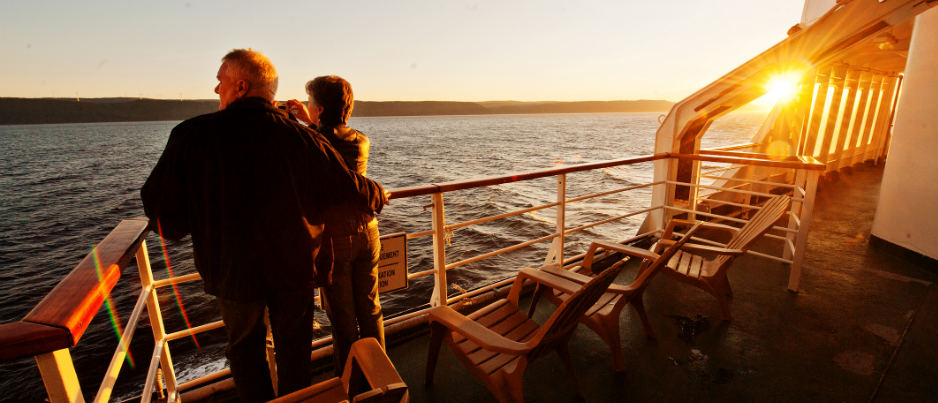 Contest: Winners of a Cruise to the Îles de la Madeleine Tell Their Experience
"Our best memory is of the people, the serenity and the desire to return."
For a few years now, Le Québec maritime has held a "Win a Week-Long Cruise on the St. Lawrence River" contest in association with CTMA Cruises and Autobus Les Sillons. Keith Williamson, from Ontario, was our lucky winner in 2016. He and his wife travelled from Montréal to the Îles de la Madeleine in the summer of 2017. We contacted him to get his comments following their trip.
Le Québec maritime (LQM): What was your reaction when you learned that you had won a cruise to the Îles de la Madeleine?
Keith Williamson (KW): My initial reaction was that it might be a scam or "joke" call, as it came fairly early exactly on the day of my 80th birthday! Having similar calls before leading up to a request for a $500 deposit by credit card, I was skeptical as I had almost forgotten entering the contest. It was my first win of any consequence, in any form. It took a while for it to sink in.
LQM: What did you know about the destination at the time?
KW: I knew very little about the destination at the time of the call, but thereafter I spent time on the computer doing research about the Îles de la Madeleine.
LQM: What was the atmosphere like aboard the CTMA Vacancier?
KW: Friends to whom we told of our good fortune immediately booked to go with us. All four of us found a very well-organized boarding process awaiting us at the Port of Montréal facility, where arrangements had been made for paid car parking. Prior [to that], when making the actual booking with CTMA, we were well treated, and given our age and mobility, we were assigned a very basic yet comfortable cabin for the purposes of resting and sleeping. On board, we found the two lounge areas well appointed, including a gym and games, plus entertainment while cruising down the St. Lawrence River and back. The dining room was well situated and very nicely appointed as well. The wait staff was excellent and we quickly became "family." The dinner meal was as good as on any well-known cruiseline. Breakfast was a self-serve buffet and, along with a served lunch, was in a cafeteria setting. No complaints in that regard nor with the friendliness of the very helpful crew in all areas. We were blessed with good weather. Overall, it was a very pleasant experience.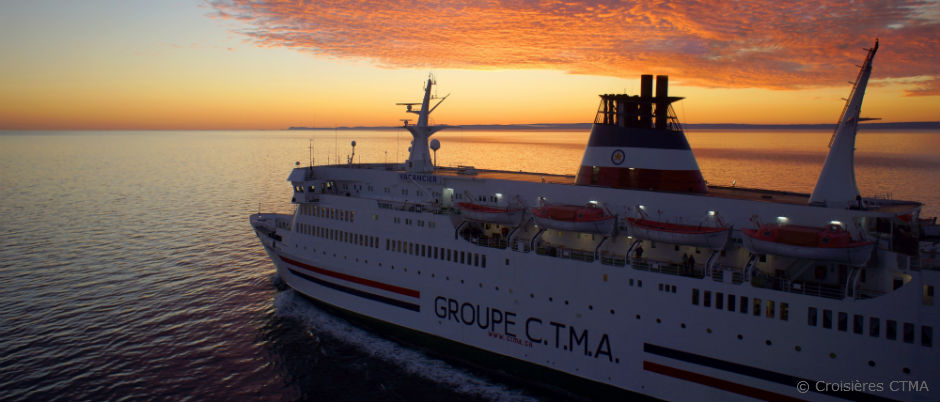 LQM: What was your reaction when you first saw the Islands?
KW: My first impression of the Islands was that of arriving at a quiet, very clean and neat welcoming area and thankfully, without the traffic and crowds, neon signs, etc., normally experienced at cruise ports... It was most relaxing.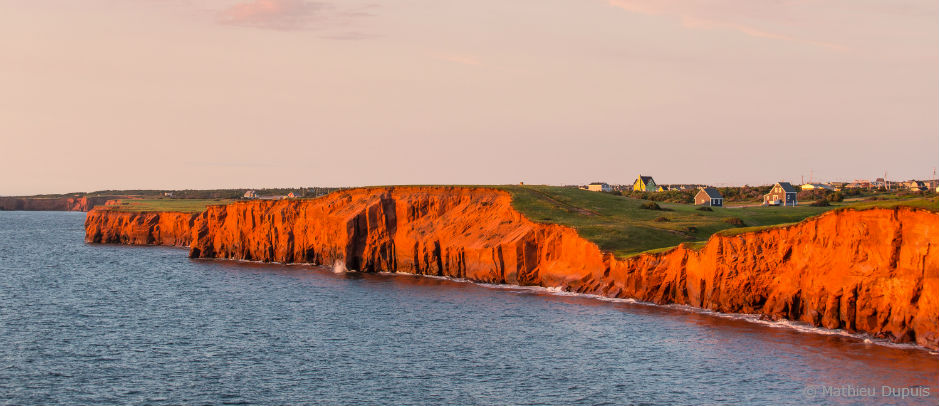 LQM: What did you think of the scenery?
KW: The scenery was one of numerous beaches, welcoming waters, relatively small "settlements," each with their own history, relatively flat with views of the Gulf almost anywhere one looked. There was a lot of variety, from farmlands to fishing ports (mainly lobster fishing). There were forest areas and smaller hills and valleys, depending on which part of the Islands one was touring. Again, very clean and relaxing.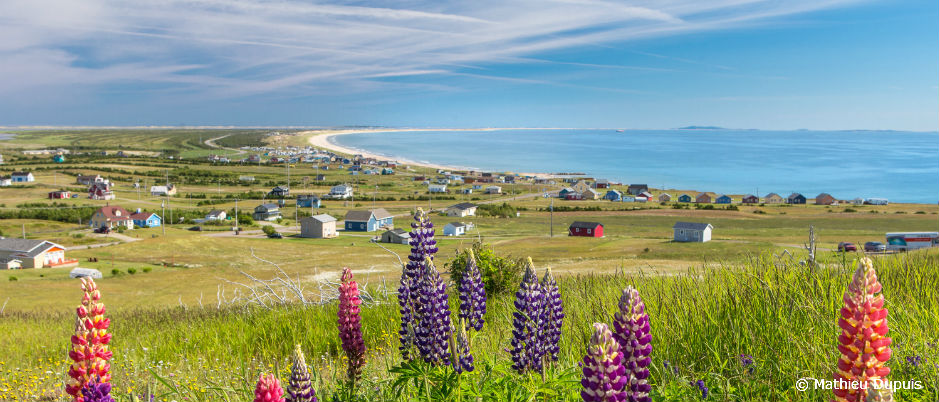 LQM: You had a three-day guided tour with Autobus Les Sillons. How did you like that experience?
KW: The bus tours over three days were well organized and laid out in such a way that we covered the Islands from end to end. Our guide, Gilles, was not only knowledgeable but entertaining, giving the information first in French then in English. The days were filled with stops at different beaches for a walkabout, visits to small businesses selling local products (which were very good), a visit to a working lobster port where we had a good deal of time to walk down to the boats as they docked and unloaded their catches, which were weighed and readied for onward transport.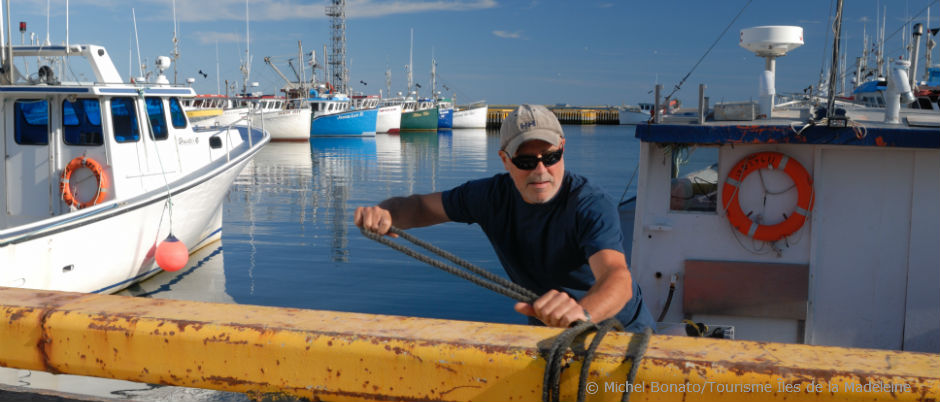 A visit to the site of an original fish smokehouse was informative as was a visit to a family winery, which included tasting. Various flavours were on display and available for sale... made from various flowers and plants grown on the property. Gilles caused a great deal of laughter on the part of those of us who understood French when he first explained, in French, the next place on the tour... the Seal Interpretation Center. Suffice to say, the laughter was for the expressions on the faces of those who didn't know the French word for seal!
Gilles is also a folk singer and plays a few instruments. So we were entertained outdoors after a nice lunch during the last day of the tours. It was unexpected and well received.
In short, there was no problem in filling all three days with enjoyable experiences.
LQM: Of the whole trip, what left the biggest mark on you?
KW: The main impression is not so much an impression but rather a desire to drive to Prince Edward Island and take our car on the ferry to the Islands and spend a week or two getting to know the people and the Islands on a more personal basis. I can think of no higher compliment than to say, yes, we want to return to the Îles de la Madeleine! Our best memory is of the people, the serenity and the desire to return.
LQM: Would you recommend the same trip to your friends?
KW: As I said, we had friends who, after listening to our talking about the upcoming cruise/visit and our research, came with us and came away with the same impressions as we have. Other friends, theirs and ours, have booked or tried to book after hearing of our experience both on the CTMA Vacancier and while touring the Islands. I was most fortunate to have won the prize, allowing an opportunity my wife and I might not have otherwise experienced. Our sincere thanks to Le Québec maritime, the crew of the CTMA Vacancier and Autobus Les Sillons, our driver and Gilles... we hope to see you again soon!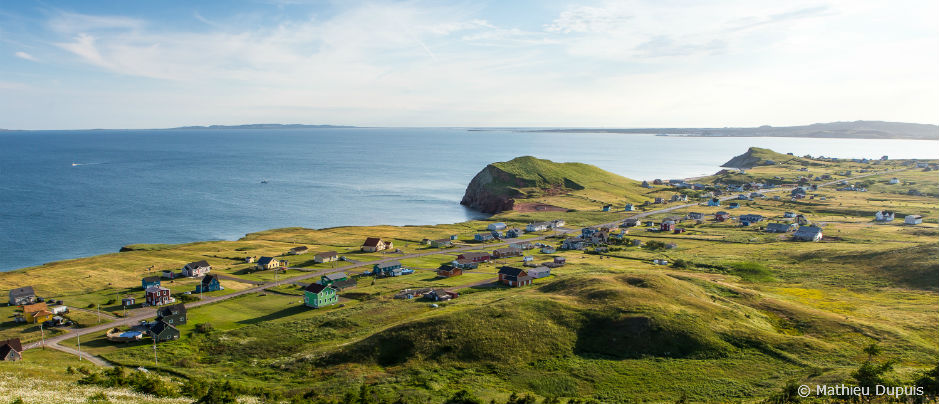 Would you like to experience a cruise to the Îles de la Madeleine? Contact CTMA Cruises! And be sure to enter our contest: who knows, you might be our next lucky winner!
If you liked this article, you might also like...