The

Québec maritime Blog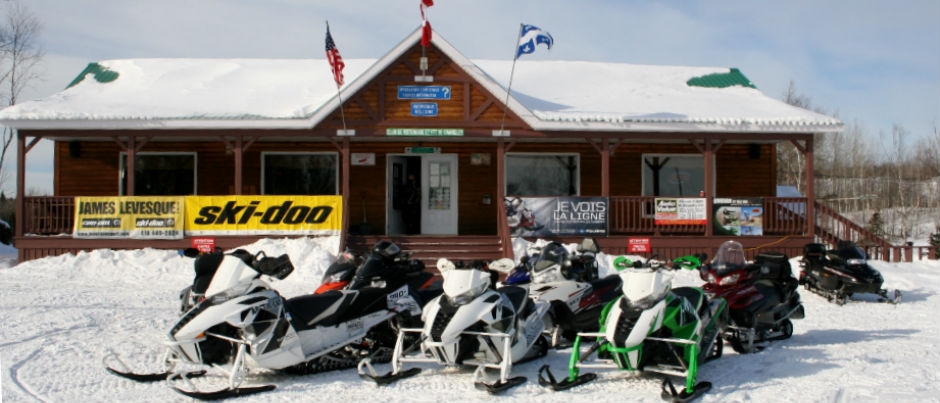 For a hassle-free trip
Info Motoneigiste Gaspésie
Info Motoneigiste Gaspésie: A Service Worth Knowing About!
Please note that, for reasons beyond our control, the activities of Info Motoneigiste Gaspésie have been suspended for the 2017-2018 snowmobile season. For more information about trail conditions, please visit www.sledmagazine.com.
Are you organizing a snowmobile expedition in Gaspésie? Your friends are undoubtedly envious! While you're planning your itinerary, you'll also want to find lodging and places to stop to admire the region's spectacular scenery. To help you organize a hassle-free trip, there's one resource you need to know about: www.quebectrails.com, the home of Info Motoneigiste Gaspésie.
This tourist information centre is unique in Québec: it is staffed by people who are really knowledgeable about the needs of snowmobilers as well as the region in general. Whether you need help with trip planning, trail conditions, what to see and do or locating gas stations or snowmobile dealerships, the team at Info Motoneigiste Gaspésie will be happy to help you at no charge.
There are several ways to access the services offered at this information centre. First, you can visit it in Chandler, a village that offers a wide variety of services and is also a pleasant and snowmobile-friendly place to stop. You can also speak to a bilingual agent by calling the toll-free number. To purchase your trail permit, visit the centre's website, which also provides daily updates on trail conditions.
"Gaspésie is a paradise for snowmobilers," says Dale Fitzpatrick, director of the Chandler Snowmobile Club and Info Motoneigiste Gaspésie. "Every winter, we look forward to meeting you and providing you with all the information you need to have a fantastic snowmobile adventure in our region. Enjoy a warm welcome at our information centre as well as in the hotels, restaurants and businesses of Gaspésie. Have a great snowmobile season and don't be shy about getting in touch with us!"
Info Motoneigiste Gaspésie is an invaluable resource for snowmobilers. Don't hesitate to ask them for help and enjoy an unforgettable snowmobile trip in Gaspésie!
For more information:
Info Motoneigiste Gaspésie
800, rue Hôtel de Ville
Chandler (Québec) Canada
G0C 1K0
Phone: 418-689-5533
Toll-free: 1-877-202-4636
Email: info@quebectrails.com
Website: www.quebectrails.com
If you liked this article, you might also like...