The

Québec maritime Blog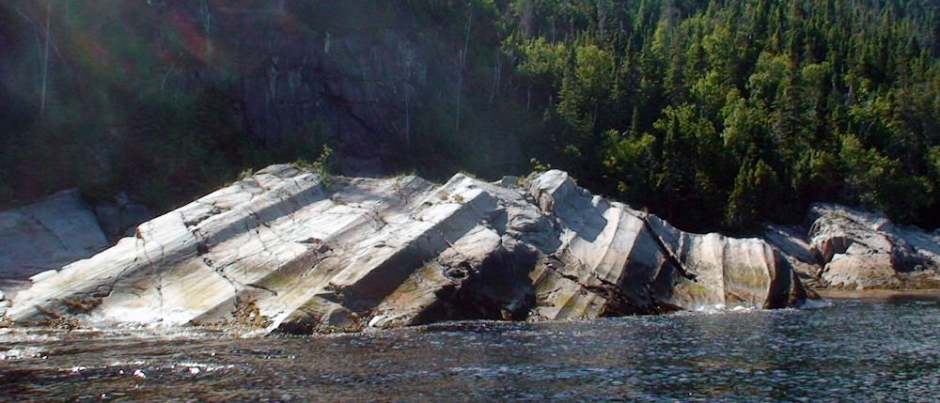 Glacial grooves
Jardin des Glaciers
Jardin des Glaciers (Glacier Garden): Shaped by the Last Ice Age
The maritime regions of Québec, particularly Côte-Nord, were shaped by the last ice age and the melting of the glaciers. Located in Baie-Comeau, the Jardin des Glaciers (Garden of the Glaciers) is a unique attration that gives you the opportunity to discover this postglacial landscape through original interactive activities. The interpretation site is divided into two distinct zones: the Multimedia Zone and the Nature Zone which I will describe for you below.
Multimedia Zone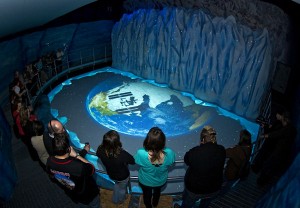 The multimedia show
© Le Jardin des glaciers
It's hard to imagine the magnitude of the last ice age: miles upon miles of ice covering the continent, followed by the widespread melting of the glaciers. Using sound and images, a multimedia show explains various phenomena associated with this period, which occurred over 20,000 years ago. In addition, the Glaciers and Men exhibit from Chamonix, France complements the multimedia show and presents glacial phenomena still observable today.
Nature Zone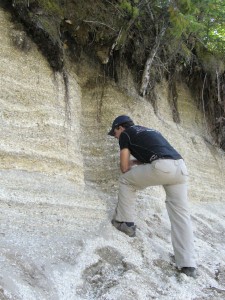 The seashell valley
© Le Jardin des glaciers
The Nature Zone is without a doubt a fascinating area since it gives you the opportunity to see for yourself how the Laurentide Ice Sheet shaped the surrounding landscape. Whether you're admiring the Seashell Valley or the many geological formations (glacial grooves, deltas, fjards, etc.) created by the passing glaciers, you can easily soak up the rich history of this territory located in the heart of the Manicouagan-Uapishka World Biosphere Reserve.
The Glacier Garden is a one-of-a-kind attraction where you can admire the extraordinary impact of the last ice age on the landscape. Be sure to add it to your itinerary when you next visit the Côte-Nord – Manicouagan region – it's well worth a visit!
---
For more details:
Jardin des Glaciers
3, avenue Denonville
Baie-Comeau (Québec) Canada G4Z 2W6
Telephone: 418-296-0182
Toll free: 1-877-296-0182
Update of original story published August 3rd 2012.
If you liked this article, you might also like...