The

Québec maritime Blog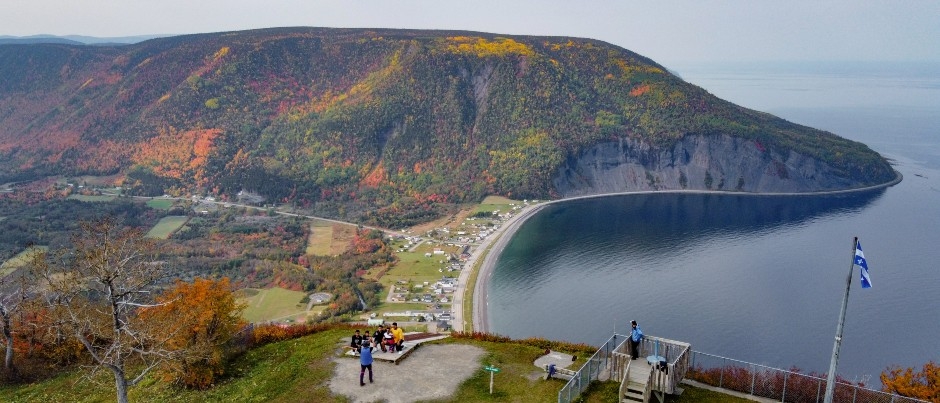 Mont-Saint-Pierre, Gaspésie
Carrefour Aventure
Memorable Guided Tours in Eastern Québec
All Aboard!
The maritime regions of Québec offer innumerable wide-open spaces to explore and fascinating sites to discover. Doing so is even more interesting when you're accompanied by people who are passionate about these places and eager to share what they know with you! Here are some suggestions for guided tours you can plan to take during your next trip in Eastern Québec.
Explore the Îles de la Madeleine by bus
There's never a dull moment with the guides from Autobus Les Sillons! During the tour aboard a comfortable bus, they'll show you the archipelago from every angle. On the agenda: picture-perfect landscapes featuring golden-sand beaches, rolling green hills, red sandstone cliffs and colourful houses; cultural and gourmet stops that showcase local artisans and food producers; and stories and legends that have entertained generations of Islanders. The whole experience is one that you're sure to remember for years to come!
Admire Percé from above
You may already be a regular visitor to Percé, a charming area at the tip of the Gaspé Peninsula—or you've at least heard of iconic Percé Rock. With Hélico Horizon Gaspésie, however, you can experience this destination from a completely new perspective: by flying over it in a helicopter at an altitude of over 1200 metres (4000 feet)! During your tour, you'll be able to admire Bonaventure Island, Percé Rock, the Percé UNESCO Global Geopark, Barachois Beach and other sites that have made Percé famous. Informative commentary from the professional pilot will make your flight even more enjoyable!
Climb to the top of Mt. Saint-Pierre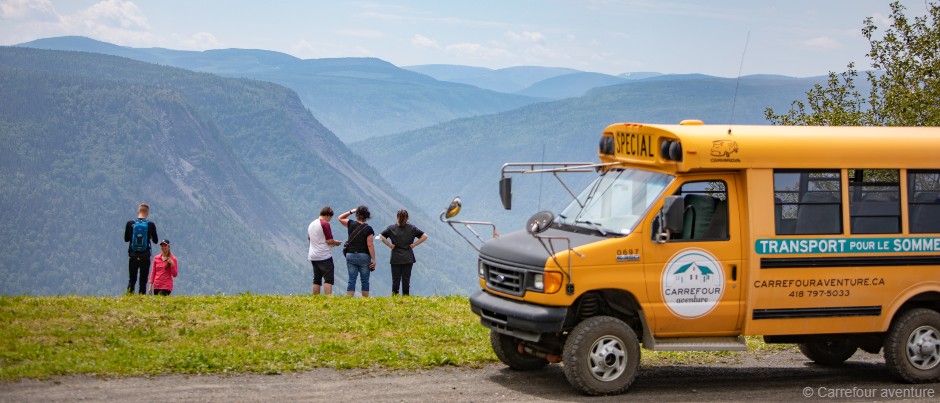 The friendly team at Carrefour Aventure awaits you in Mont-Saint-Pierre on the north side of the Gaspé Peninsula. Aboard a 4X4 bus, you'll climb 430 metres (1410 feet) to the top of Mt. Saint-Pierre where you can admire an amazing view of the St. Lawrence and the village's glacial valley. Since the summit is a free-flight site, you may also see paragliders and hang-gliders in action! Your guide will also introduce you to the many hidden treasures found in this area. When your tour is done, you can enjoy the delicious homemade ice cream products available at the Carrefour Aventure boutique!
By opting for a guided tour, you'll certainly be charmed by the natural beauty of the places you visit but also by the friendliness of the professional guides you'll meet, in keeping with the warm welcome you'll receive in our regions!
If you liked this article, you might also like...