The

Québec maritime Blog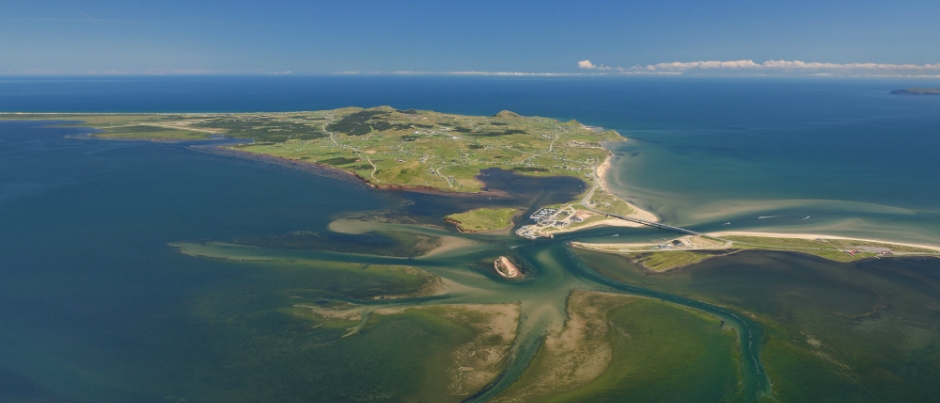 The Islands are particularly suited to longer stays and are best explored during a series of day trips from a home base.
Michel Bonato
Photo Safari in the Îles de la Madeleine: 5 Photo Ops You Won't Want to Miss!
Made up of seven inhabited islands, six of which are linked by narrow sand dunes, and offering 300 kilometres (190 miles) of beaches, dramatic cliffs and quaint fishing harbours, the Îles de la Madeleine are particularly photogenic. Here are five photo ops you won't want to miss during your stay on this archipelago in the middle of the Gulf of St. Lawrence.
1. Unique and colourful landscapes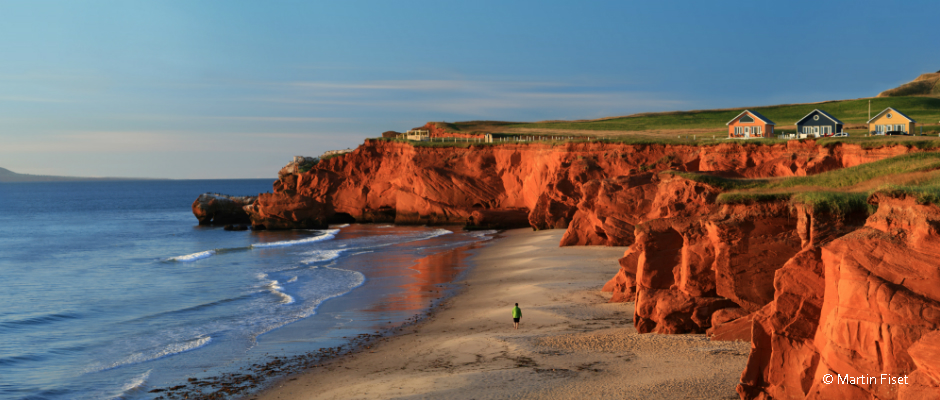 The Îles de la Madeleine are known for their unique landscapes. Each island is a patchwork of eye-catching colours, from the red sandstone cliffs and long white-sand beaches to lush green hills, candy-coloured houses and spectacular sunsets. You will have many opportunities to photograph these sights and are sure to fall under the spell of this exceptional region.
2. Talent to spare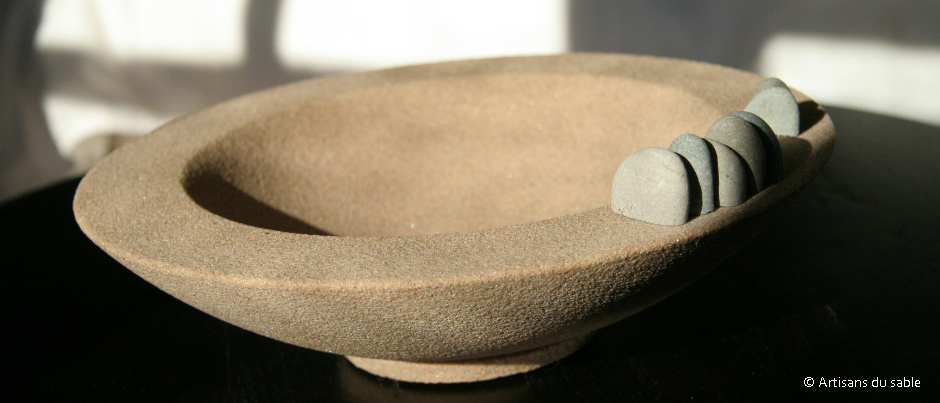 The region's many talented artists and artisans are inspired by the ever-present sea, the immense and colourful landscapes of the Islands as well as abundant raw materials. Visit them in their workshops or studios to learn more about their craft and photograph them at work. Follow the Visual Arts and Handicrafts Circuit to discover a wide range of arts and crafts: sand sculptures, blown glass, jewellery, pottery, clothing, paintings and more. You will undoubtedly want to take home some of these objects as souvenirs of your trip!
3. Sports enthusiasts on land, at sea or in the air!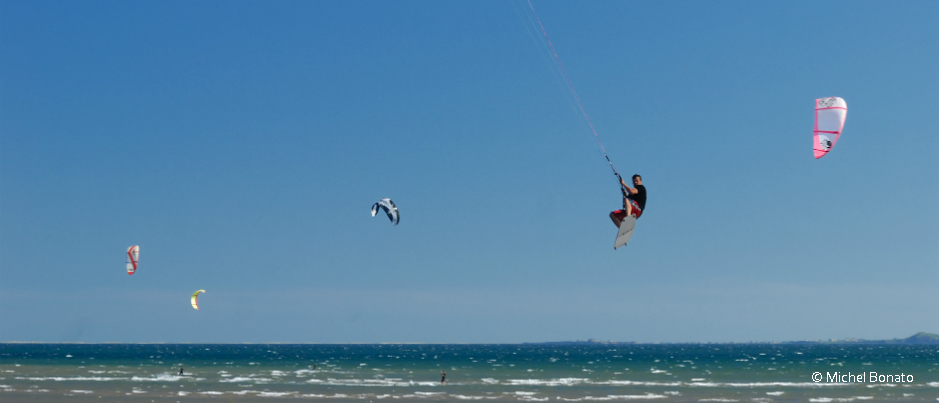 Outdoor lovers will be delighted with the variety of activities on offer in the archipelago. Cyclists can explore the Îles de la Madeleine on the Route Verte and other bike paths, while hikers can take advantage of the many hiking trails. Water sports enthusiasts can explore cliffs and caves in a sea kayak or on a stand up paddleboard, while the more adventurous can measure themselves up against the Islands' strong winds by trying kitesurfing. All of these activities will give you many opportunities to take photos, so don't forget your camera when you head outside to play!
4. A cruise like none other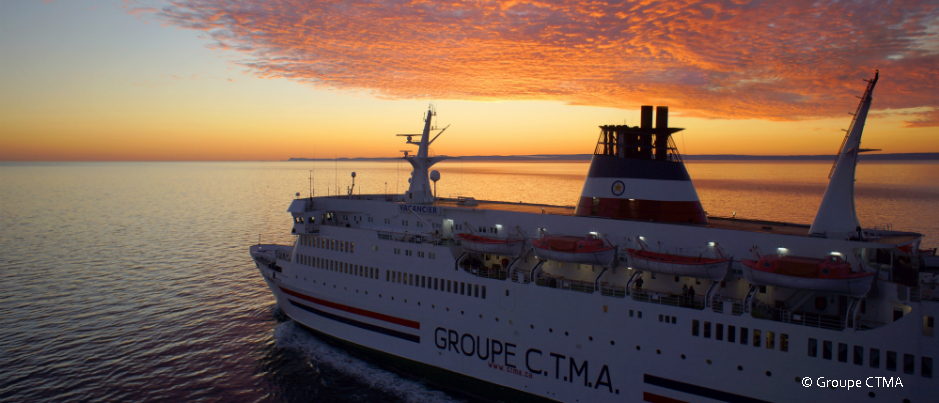 One of the ways to get to the Îles de la Madeleine also offers an opportunity to enjoy a unique experience: the cruise from Montréal to the Islands aboard the CTMA Vacancier. On the ship, you will immediately get a taste of island life thanks to the warm welcome of the crew and the many activities and gourmet experiences available on board. The ship sails on the St. Lawrence, giving you access to unique panoramic views of the coastline. Inquire about the packages available. The photos you will take on this cruise will make all your friends envious!
5. A cornucopia of seafood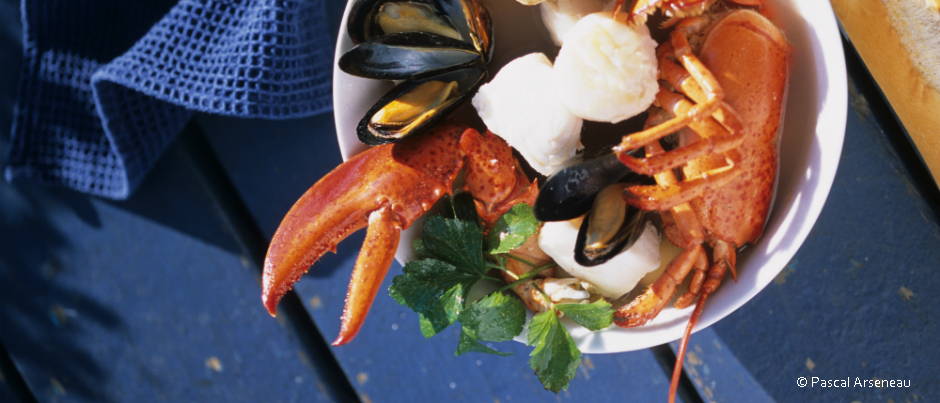 Lobster, scallops, crab, mussels, fresh or smoked fish… The Îles de la Madeleine are a well-known gourmet destination. Seafood lovers will be in heaven as they visit the archipelago's many fish markets and restaurants. Be sure to take photos of your mouth-watering feasts! And while you're at it, don't miss this opportunity to visit local food artisans, such as cheese factories, microbreweries, butcher shops, etc.
Do these photos ops inspire you? Start planning your trip to the Îles de la Madeleine now!
If you liked this article, you might also like...