The

Québec maritime Blog
Côte-Nord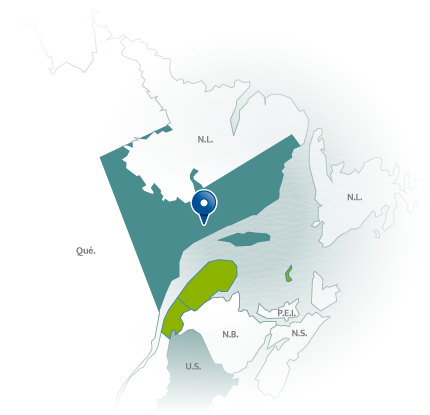 Côte-Nord is vast, wild and spectacular. Made up of the tourist regions of Manicouagan and Duplessis, it extends from Tadoussac to Blanc-Sablon and from the north shore of the St. Lawrence northward, to where the boreal forest gives way to the taiga. Out at sea and from the shore, up to 13 species of whales can be observed in this region. Côte-Nord is a land of extremes, from the Saguenay Fjord to the canyons of Anticosti Island, not to mention the mysterious monoliths of the Mingan Archipelago.
Various winter activities allow visitors to discover the vastness of this territory, whether by riding the region's many snowmobile trails or exploring snowshoeing and cross-country skiing trails. Ice fishing, wildlife observation and dogsledding are also among the many activities offered to visitors wishing to explore this untamed wilderness area.
To plan your trip, check out our Côte-Nord section.