The

Québec maritime Blog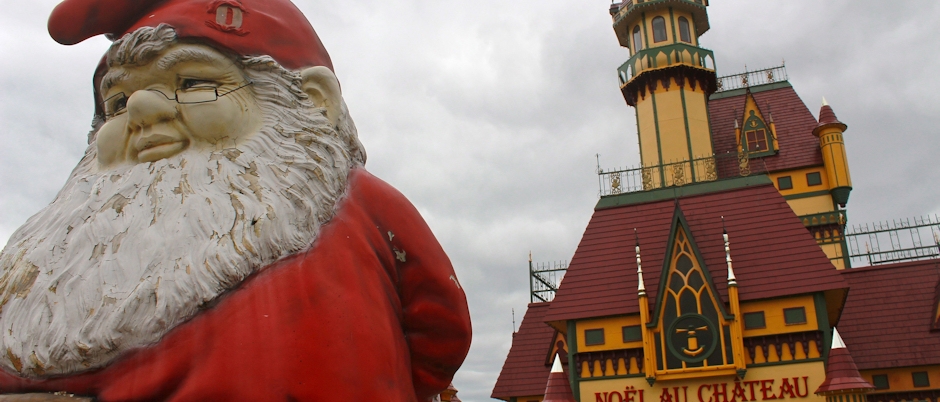 The Christmas Château in Rivière-du-Loup
Olivier Pierson
Visit Santa's Second Home in Rivière-du-Loup!
Renovating the Christmas Château in Rivière-du-Loup was no small feat, as owner France Kandell and her husband Alain can attest. Eleven years ago, with the help of friends and family, this friendly couple rolled up their sleeves to give new life to what was once an amusement park. It took lots of time and money to convert the castle into a Christmas museum with a room set up for guests. "It's Santa's second home," says Kandell, who had visited the site in its previous incarnation. A few vestiges from this era remain on the castle grounds, including a huge whale that looks like it's about to devour a gingerbread house.
The magic of Christmas, year-round
Today, it's hard to imagine that this Disney-inspired castle was allowed to fall into such disrepair. Although no longer an amusement park, the fairytale setting on the edge of Rivière-du-Loup still appeals to children of all ages: it is the world's first permanent Christmas museum. Even in the heat of summer, visitors are happy to anticipate snow and the holiday season. It must be said that Kandell can be persuasive: she plays her role of chatelaine with seemingly inexhaustible energy.
To the delight of visitors and especially photographers, the castle shines brightly at night, lit up by 10,000 bulbs. Under the light of the moon, Santa's yellow and red residence on the banks of the St. Lawrence is truly a magical sight.
Virtual tour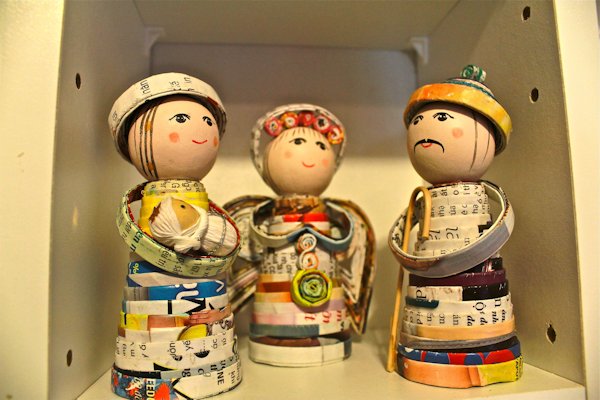 One of the many nativity scenes of the museum © Olivier Pierson
An impressive Christmas store is located in an adjacent building, where you can purchase a wide variety of Christmas-related items imported from over a dozen countries. Since last August, you can also visit the castle's website and click through a virtual tour of the store. Kandell is hopeful that this interactive tour will draw a wider audience and inspire people to want to visit the site in person.
The museum, located on the ground floor of the Christmas Château, complements the store. Be sure to stop in to see the nativity scenes from 41 countries; the most recent additions to this collection came from Spain.
Christmas Capital of Canada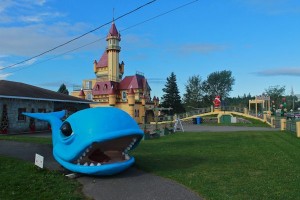 A huge whale with the Christmas Chateau in the background. © Olivier Pierson
Since Rivière-du-Loup has been designated the Christmas Capital of Canada, it's no surprise that Santa's second home is located here—he was even granted Freedom of the City. "We are proud to be the first city in the world to welcome him," says Kandell. For the last 10 years, the festive Noël Chez Nous à Rivière-du-Loup event has marked Santa's official arrival from the North Pole, since Rivière-du-Loup is the starting point of his world tour. On the first Saturday in November, with the help of many volunteers, the city pulls out all the stops to put on a colourful and exciting Christmas parade. Last year, 38 floats, 4 musical groups and nearly 900 participants took part in the parade, which is the high point of a weekend of Christmas-inspired family fun. Not bad for a city of 20,000 people!
For your next trip in the maritime regions of Québec, soak up the magic of Christmas by visiting the Christmas Château, whether in December…or July!
---
For information:
Christmas Château
65, rue de l'Ancrage
Rivière-du-Loup (Quebec) Canada
G5R 6C5
Phone: 418 863-6635
Fax: 418 862-7800
Toll free: 1 866 865-6635
www.quebecmaritime.ca/noelchateau
If you liked this article, you might also like...