The

Québec maritime Blog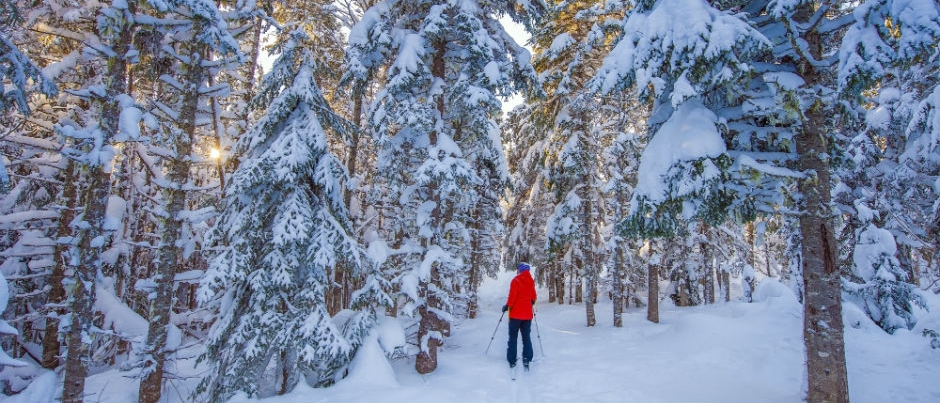 Discover the joys of winter!
Steve Deschênes/Tourisme Gaspésie
Winter in the Maritime Regions of Québec in Photos
A trip to the maritime regions of Québec at this time of year will offer you many opportunities to discover the joys of winter. Whether you visit Gaspésie, Bas-Saint-Laurent, Côte-Nord or the Îles de la Madeleine, fun is on the agenda! The Instagram photos below will give you a preview of what awaits you in our regions.
Lighthouses dot the landscapes of Eastern Québec. Winter's thick blanket of snow makes these monuments even more magical!
Whatever the season, an encounter with wildlife is always an incredible experience... and this is all the more true when you observe whitecoats up close in the Îles de la Madeleine!
Lots of snow falls on the maritime regions of Québec every winter, which is perfect for skiing...
… as well as snowmobiling! Explore up to 6000 kilometres (3700 miles) of snowmobile trails offering breathtaking panoramic views!
Our regions offer a wide range of cosy and high-quality accommodations, including some unusual options, such as this yurt in Parc national du Bic.
Another unusual experience awaits you at the Ferme 5 Étoiles holiday resort in Côte-Nord: dogsledding!
In the winter, the frozen red cliffs in the Îles de la Madeleine are an impressive sight!
It's impossible not to fall under the spell of our picturesque villages! Winter just makes them even more magical...
It's cold outside, which is all the more reason to take advantage of the many opportunities to pamper yourself during your winter vacation.
L'hiver dans les régions du Québec maritime n'a maintenant plus de secrets pour vous! Quelle image aimeriez-vous capturer lors de votre prochain séjour hivernal chez nous?
Now that you have an idea of what winter looks like in our regions, why not visit us and take your own photos! Be sure to share your pictures with us on your social networks using the hashtags #quebecmaritime and #QuebecByTheSea!
Look for us on Instagram: @quebecmaritime