The

Québec maritime Blog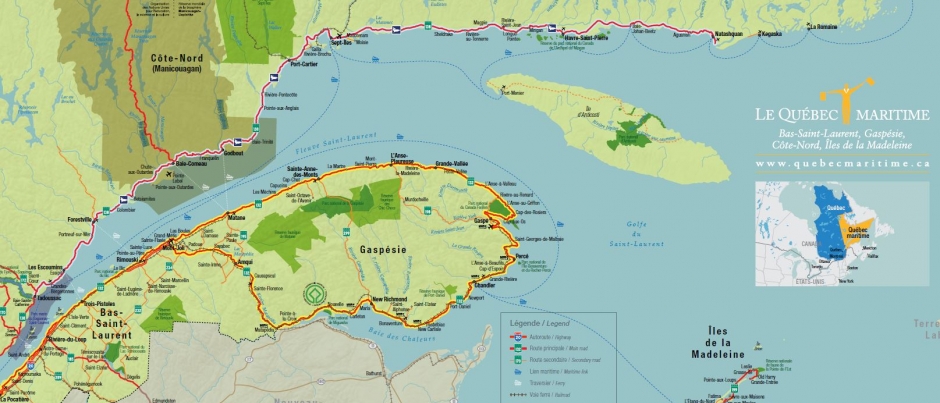 Check Road Conditions in Our Regions at Any Time!
Did you know that the Government of Québec has set up a road network website for the entire province: Québec 511? Consult this website for information about road conditions, road works, rest areas and more.
Touring cyclists will also want to visit this site since a mapping tool indicates which roads are accessible and safe for cyclists. Visit the Bicycle Friendliness section for more information.
Two options are available for cell phone users. You can consult the mobile version of the site from your smart phone or download the app for iPhone/iPad or Android. To avoid costly roaming charges, consider connecting to a Wi-Fi network when using the site or app.
Since using a cell phone while driving is prohibited in Québec, we recommend that you consult this tool before you set off on your journey or ask your navigator to help you while you drive.
Have a safe trip!