The

Québec maritime Blog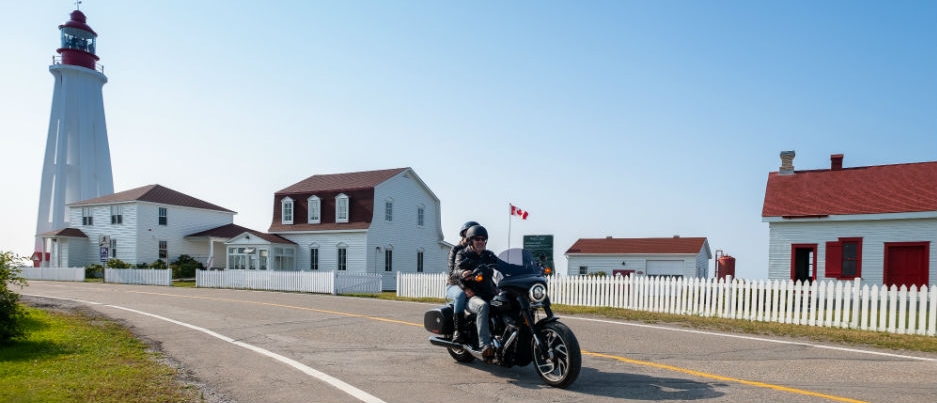 Pointe-au-Père Lighthouse
Nadeau Julien, créateurs de contenu
Bas-Saint-Laurent by Motorcycle: A Feast for the Eyes!
The Bas-Saint-Laurent region is home to amazing green landscapes and seaside accents. It's no wonder that Stéphane Dufresne settled here to make a living from his art: brush lettering, airbrushing, painting murals, etc. It was actually through his job that he developed his passion for motorcycling. One day, a group of motorcyclists asked him to paint their bikes, and it was while talking to them that he was bitten by the motorcycle bug! For the past 10 years, Stéphane has been riding his bike throughout Bas-Saint-Laurent, which he considers the best region to explore!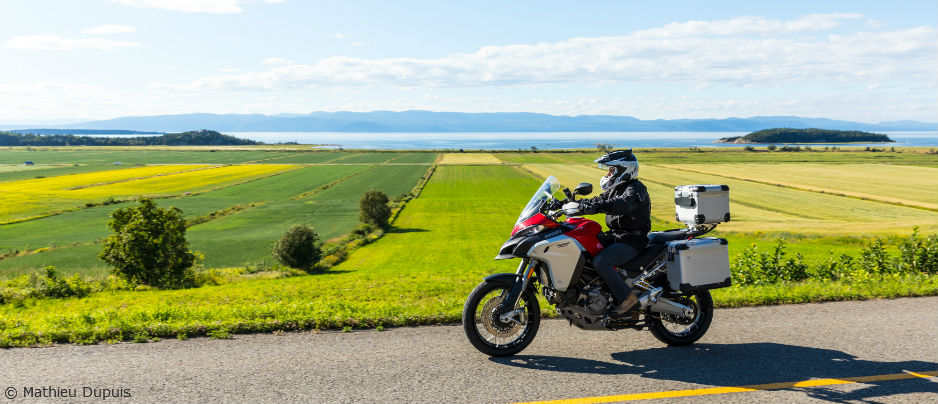 Although Stéphane has visited many places in Eastern Canada, including New Brunswick, Ontario and other parts of Québec, Bas-Saint-Laurent remains his favourite. "It's a beautiful spot where you'll never get bored," he explains. "Every landscape is different!" This region is known for its diverse scenery, which includes agricultural and maritime landscapes as well as forests dotted with lakes and rivers. His favourite is Route 132, which provides views of the St. Lawrence as far as the eye can see. He also enjoys riding inland, in the Témiscouata area, for example, which features meandering roads and provides lots of opportunities for well-deserved breaks alongside lakes. According to him, motorcyclists will be impressed by the many attractions in Bas-Saint-Laurent, in addition to the beautiful roadside locations where they can stop and stretch their legs.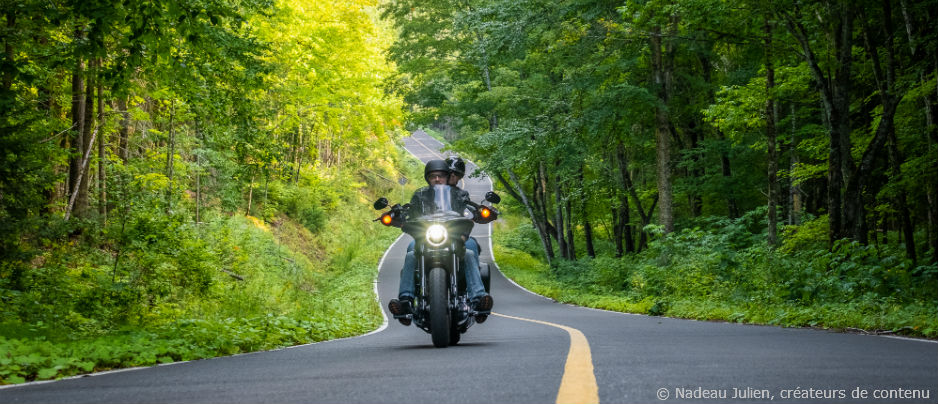 "Motorcycling in Bas-Saint-Laurent is so much fun! It's like being rocked, it's comforting, but far from dull. You can't get bored or tired, there are so many exciting things to see!" says Stéphane. Above all, he likes the fact that all your senses are awakened on this type of trip. There's the scenery, of course, which is a feast for the eyes, and the sound and feel of the wind that sometimes roars in your ears, but also the smells that change along the way: "The river, the forest, the fields, the barbecues… all of these scents are even more pronounced after it rains!" You can also awaken your taste buds at the excellent restaurants and snack bars you'll encounter along the way, which feature local specialities, including delicious seafood.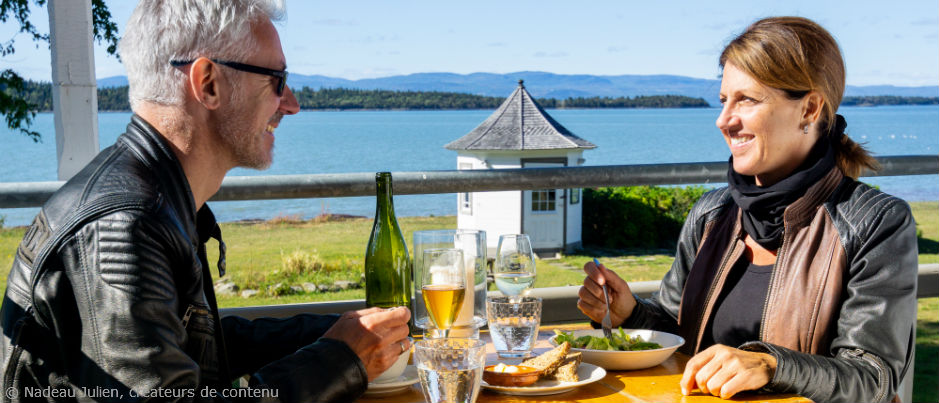 Since Stéphane has explored Bas-Saint-Laurent from top to bottom, we asked him what he most enjoyed in each of the region's areas:
Kamouraska: small cafés and rural landscapes
Rivière-du-Loup and surrounding area: the many services offered to motorcyclists, including accommodations, shops and restaurants
Témiscouata: the view of Lake Témiscouata, the warmer weather inland and the well-maintained meandering roads
Les Basques: the beauty of Route 132 and the Fromagerie des Basques cheese shop, which you must absolutely visit (he made their signs and created a mural for them)
Rimouski and surrounding area: a vibrant summer season and rich cultural life
And why should motorcyclists plan a getaway to Bas-Saint-Laurent? As Stéphane puts it: "For the joy of riding along the St. Lawrence and discovering places you will remember for the rest of your life!"
To help you plan your motorcycle trip, here are some routes to consider:
Regardless of what part of Bas-Saint-Laurent you explore, you're guaranteed to meet welcoming people, discover incredible roads and, above all, want to come back for more!
If you liked this article, you might also like...