The

Québec maritime Blog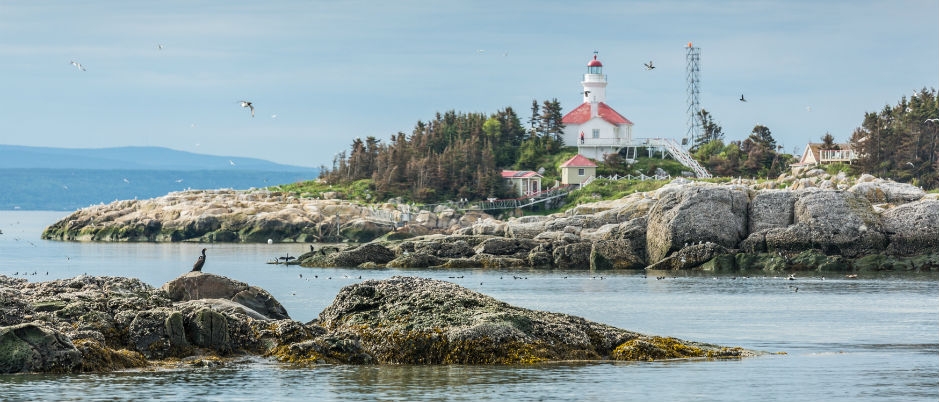 Île du Pot à l'Eau-de-Vie (Brandy Pot Island)
Mathieu Dupuis
12 Natural Sites, 12 Surprising Facets
The regions of Bas-Saint-Laurent, Gaspésie, Côte-Nord and the Îles de la Madeleine are home to many natural sites, much to the delight of outdoor enthusiasts as well as those seeking peace and relaxation. Are you already familiar with these places? Read on to find out about less known aspects of each of these sites.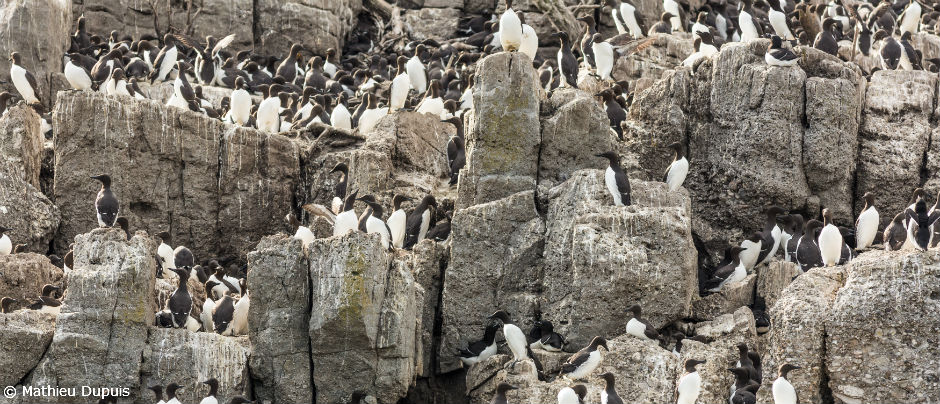 While these islands off Rivière-du-Loup (Bas-Saint-Laurent) are known for their hiking trails (Île aux Lièvres) and historic lighthouse (Île du Pot à l'Eau-de-Vie), they also have something in common: they're both home to large colonies of seabirds, including common eiders and razorbills. You can observe these birds during a hike, but please make sure you comply with regulations concerning preservation areas.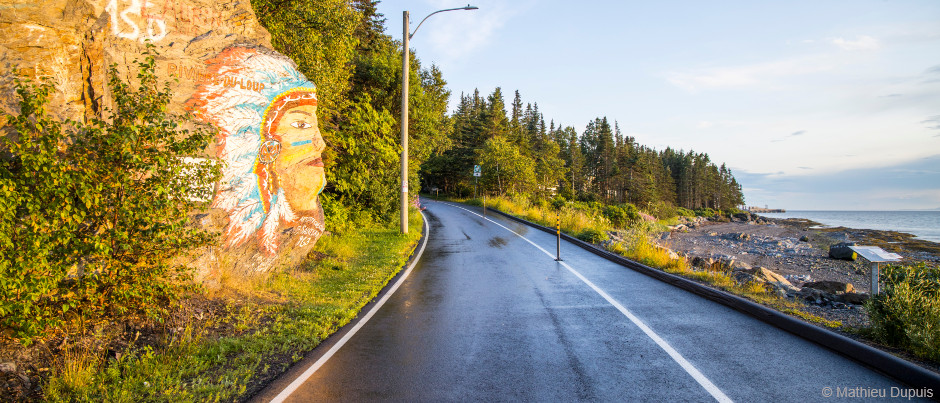 To see some of the most beautiful sunsets in the world, visit Parc de la Pointe in Rivière-du-Loup. Located along the St. Lawrence, this enchanting site offers a walking path, a bike path, lookouts and play modules. Keep an eye out for the painted "Indian Head," a popular work of art that has stood watch over the shoreline for five decades!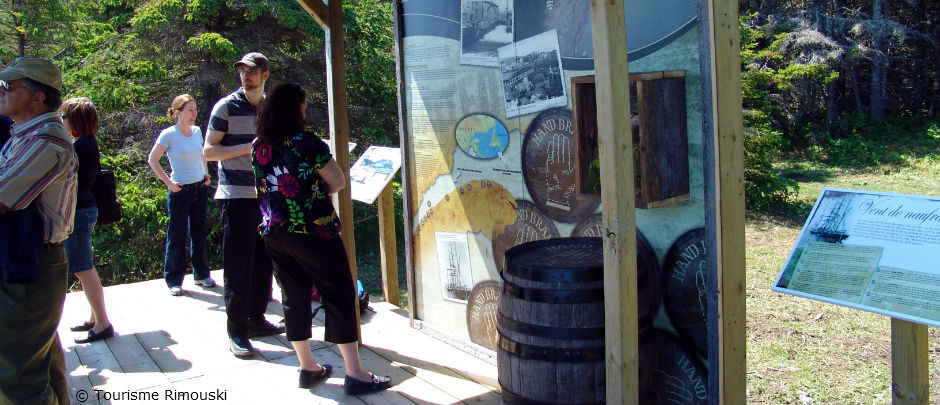 A hike on Saint-Barnabé Island, off the coast of Rimouski (Bas-Saint-Laurent), offers you the opportunity not only to stretch your legs and admire the city from another angle, but also to learn more about local history. Several interpretive panels along the way will tell you more about shipwrecks, bootlegging during Prohibition, life on the island in the past and much more.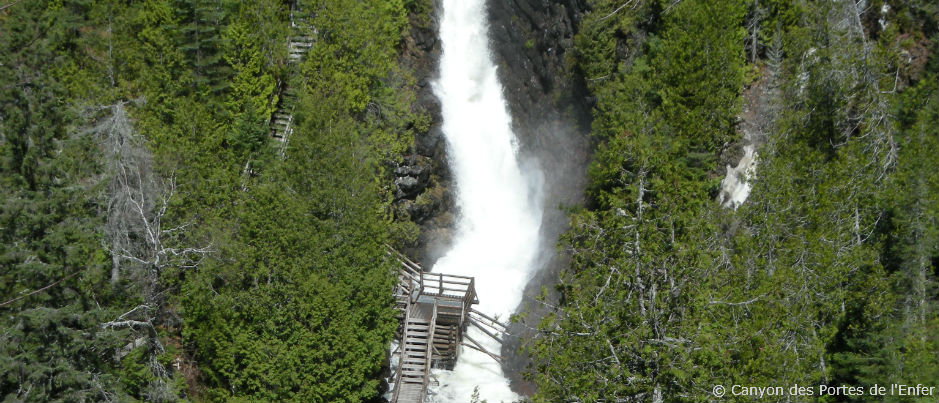 Located in Saint-Narcisse-de-Rimouski (Bas-Saint-Laurent), this canyon is famous for being home to the highest suspension bridge in Québec. It also offers you the opportunity to test your mettle with the Descent into Hell, a 300-step staircase along the Macpès River that will take you down to the Rimouski River. Once at the bottom, you'll have to climb all those steps to get back to the top! Along the way, you can admire beautiful views of the surrounding forest scenery. While visiting the canyon, you can also learn more about log driving and participate in various activities for the whole family.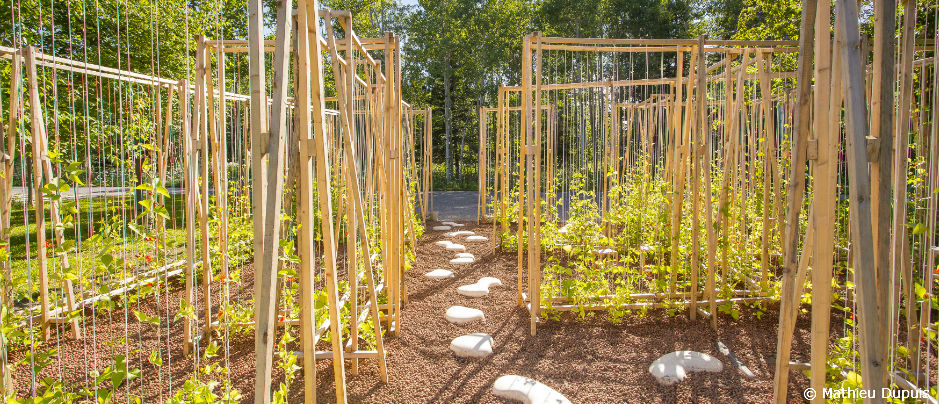 In addition to traditional gardens showcasing some 3000 species and varieties of plants, the Reford Gardens also present unique contemporary gardens in Grand-Métis (Gaspésie). Designed by architects and artists for the International Garden Festival, these interactive spaces will introduce you to contemporary art while providing a fun experience for the whole family!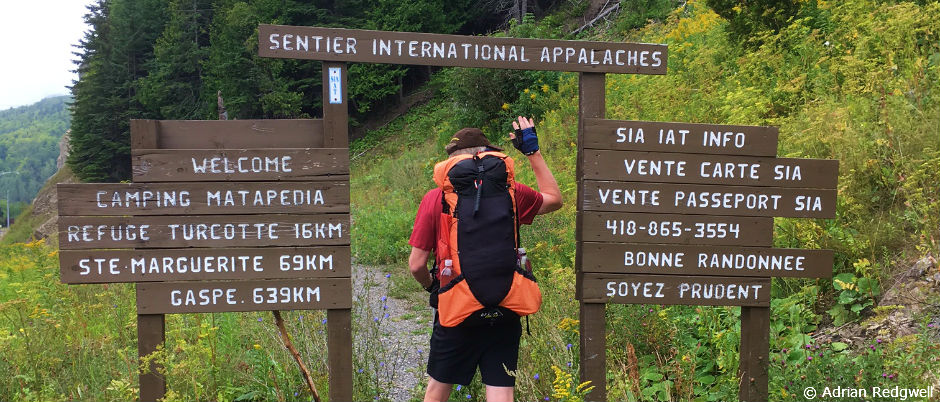 When it comes to the International Appalachian Trail in Québec, which is the first long-distance hiking route to receive the Grande Randonnée designation in North America (giving it the official title of GR®A1),* it's often the Chic-Chocs and the coast that backpacking enthusiasts have in mind. And yet the trail begins in an equally majestic territory, the Matapédia Valley. Over a distance of 185 km (115 mi.), from Matapédia to the Réserve faunique de Matane, discover mighty salmon rivers, forests full of game, magnificent waterfalls and rich farmland. Shelters and campsites are available all along this section of the trail.
*This designation is given by the French Hiking Federation (FFRP); see "GR footpath" for more information.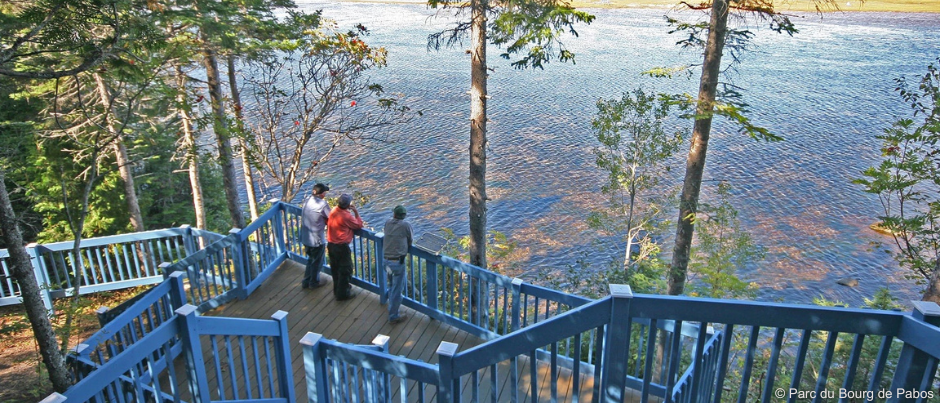 Located in a peaceful corner of Chandler in the La Baie-des-Chaleurs sector (Gaspésie), this exceptional site is perfectly integrated into the surrounding natural environment. In addition to offering outdoor multimedia experiences and an interpretation centre, the park gives you access to three fine-sand beaches and over 18 km (11 mi.) of trails to explore on foot or by bike, with lookouts and rest areas along the way. Keep your eyes peeled and you may spot wildlife in Grand Pabos Bay!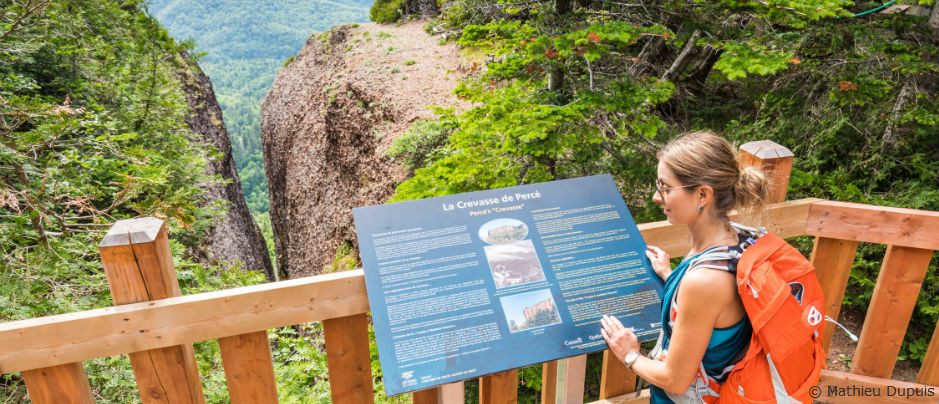 Before venturing out on the impressive suspended glass platform in the Percé UNESCO Global Geopark to admire a truly breathtaking view of Percé Rock, discover the 23 geosites that reveal 500 million years of Earth history. They include a asse, a cave, the Magic Forest, a bottomless hole, the Pic de l'Aurore cliff and the cliffs on Bonaventure Island. These geosites, whose names have been translated into Mi'gmaq, are accessible on foot along trails of various levels or during a sea excursion.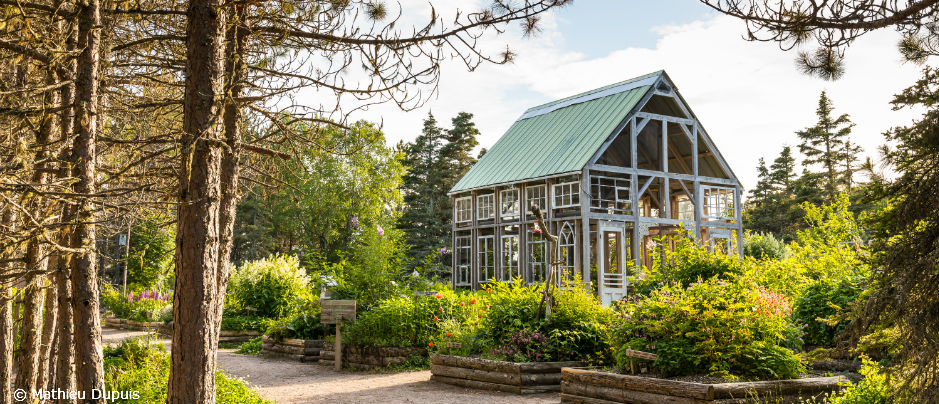 Parc Nature de Pointe-aux-Outardes (Côte-Nord) is particularly popular with birders. After watching birds in the park's nine ecosystems, head to the Bird Garden, a highly original habitat specifically designed so you can admire bird life. Composed of structures created with recycled materials, this enchanting site includes 300 plant species, an insect hotel and a general store… for birds, of course!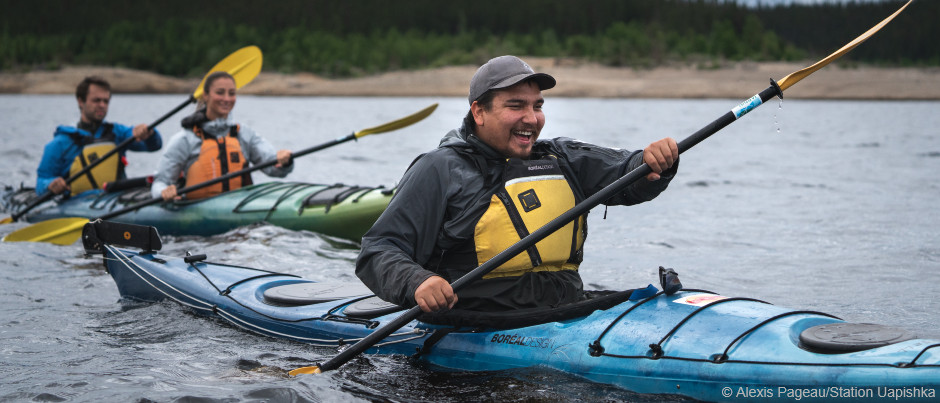 The Uapishka Mountains (Côte-Nord) cover a huge area that includes about 30 peaks over 1000 metres (3300 feet) high as well as the famous Manicouagan Reservoir, one of the largest impact craters in the world! Climb a mountain to admire this natural wonder from above or explore it by kayak or rabaska canoe in the company of a guide from the Uapishka Station.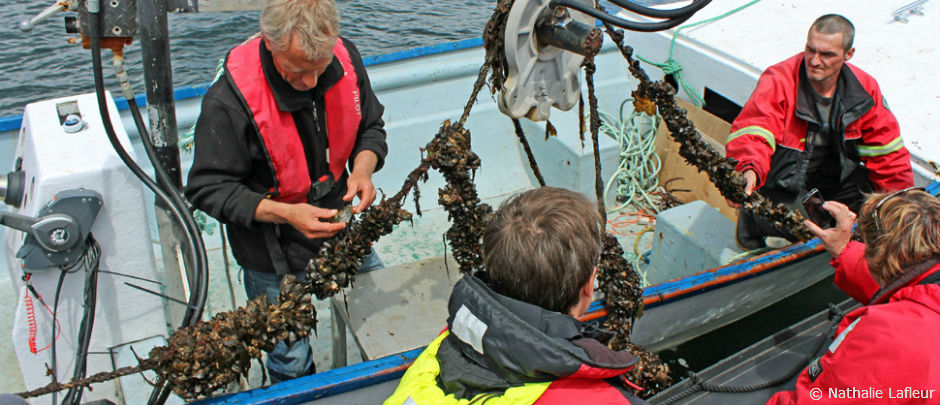 While Corossol Island is a bird sanctuary and Grande Basque Island attracts hiking enthusiasts, Grosse Boule Island in the Sept Îles Archipelago is home to a blue mussel farm, which will appeal to seafood lovers! Go on a guided tour to learn all about aquaculture techniques as well as taste delicious shellfish and other products grown on site.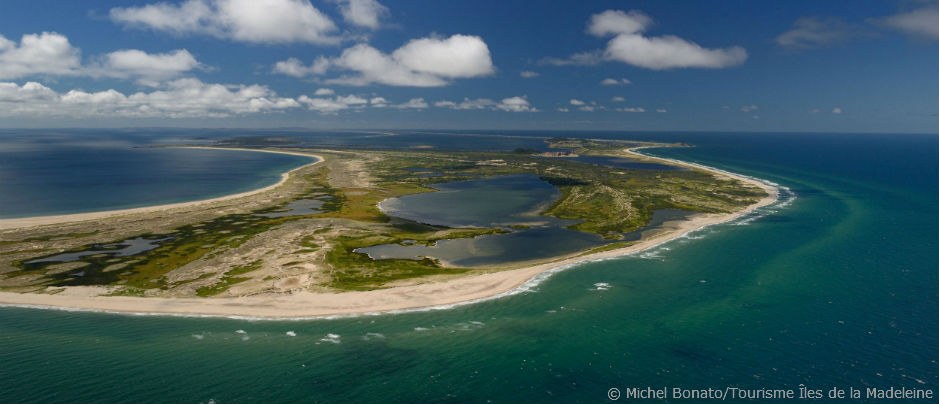 The Îles de la Madeleine archipelago is home to many sites where you can contemplate nature. But did you know that three of these sites are protected areas? Rocher aux Oiseaux (Bird Rock) is a migratory bird sanctuary that can only be observed during sea excursions. The Islands are also home to the Brion Island Ecological Reserve and the Pointe-de-l'Est National Wildlife Area, both of which are open to the public. To make the most of your visit, opt for a guided tour!

Get ready to discover these natural sites and see these wonders with your own eyes!
If you liked this article, you might also like...