The

Québec maritime Blog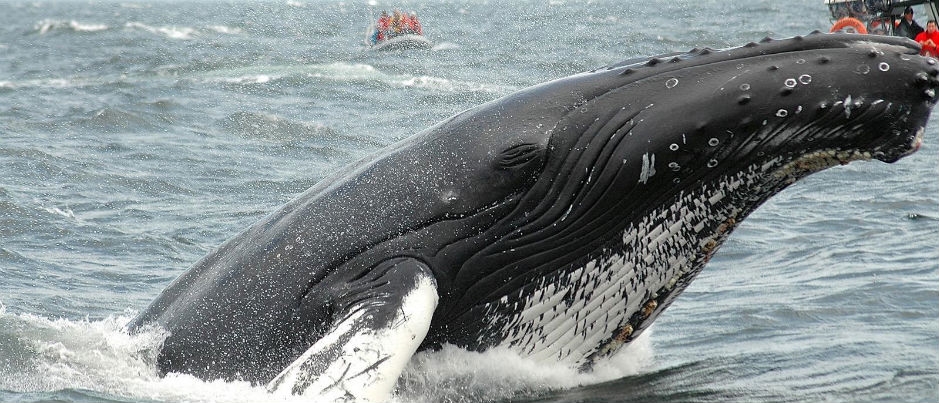 Rivière-du-Loup: A Little Known Whale-Watching Area
Jean-Pierre Sylvestre is a marine wildlife biologist and photojournalist, who divides his time between the St. Lawrence River, Argentina and Antarctica in pursuit of his passion: whales. He has written several books, including Dolphins and Porpoises: A Worldwide Guide and Les baleines et autres rorquals (published by Delachaux & Niestlé). When he's not travelling, Jean-Pierre makes his home in Bas-Saint-Laurent.

We asked Jean-Pierre to share why he so loved spending his summers working as a guide on the Croisières AML whale-watching cruise ship based in Rivière-du-Loup. This is what he had to say.

When people think of places to go whale watching, they usually think of Tadoussac and not the south shore of the St. Lawrence, yet marine mammals are actually more numerous on this side!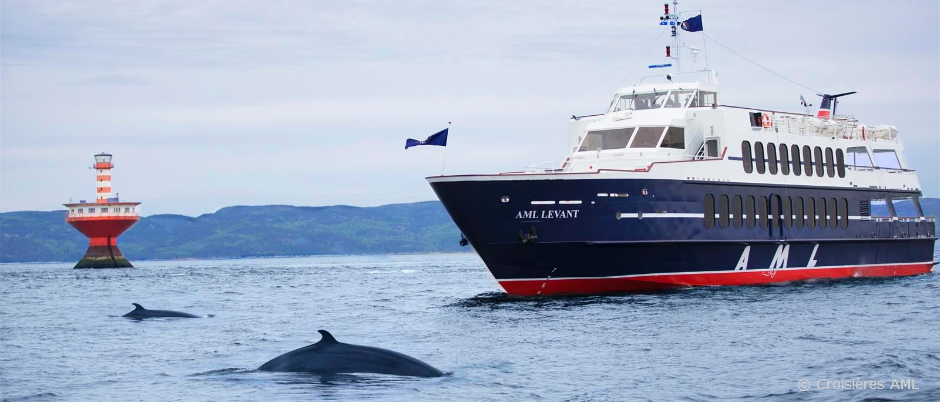 In addition to minke whales and fin whales, which are spotted regularly, and humpback whales, which are seen occasionally, a herd of belugas has its home range in the St. Lawrence off Rivière-du-Loup. These cetaceans are territorial: they can often be seen from the wharf and they more or less follow the same navigation routes, between Île aux Lièvres, Île Verte and Île aux Coudres. Since this is an area where few boats go, these curious animals will often approach visitors.

Each whale encounter is unique and each sea outing is different, depending on a host of factors. The only thing that doesn't change is the sense of wonder you feel. Being a guide allowed me to go out every day; it was a real privilege!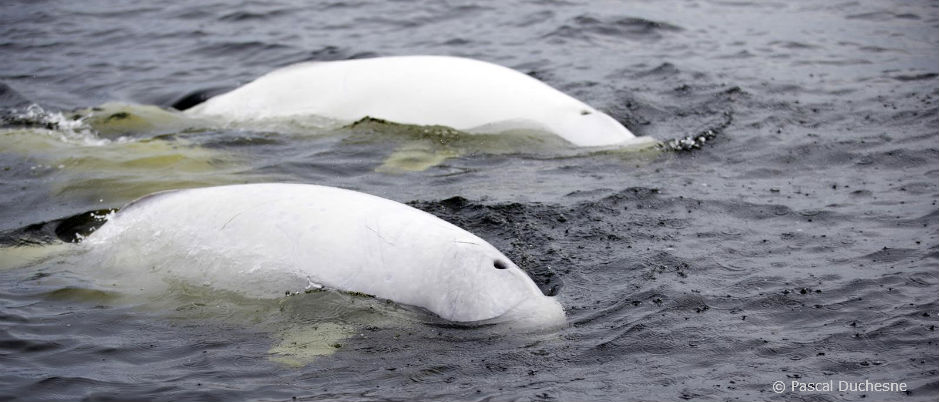 One summer, for example, we saw belugas mating less than five kilometres offshore from Rivière-du-Loup. During another outing, near Île aux Lièvres, we spotted a blue whale, a humpback whale and a fin whale feeding side by side. In such moments, there's nothing to say or do: we stopped and admired them in complete silence.

Whales like to play with boats: one day, while several tourists were on the bridge above the bow, three fin whales literally charged towards them, only diving at the last minute. The visitors were quite startled, although they were never in any danger, obviously.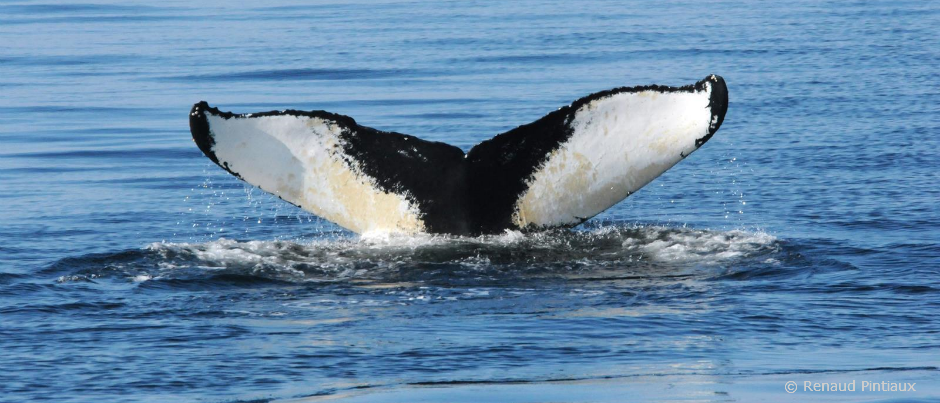 Another time a blue whale surfaced about one metre from the boat and swam parallel to it, as if to measure itself against it.

I also once saw a whale calf swim away from its mother to touch the boat with its snout. Those few seconds were well worth hours of waiting!

As you may know, Rivière-du-Loup is easily accessible via Highway 20 and is only 4h30 from Montréal and 2h from Québec City. There's no reason not to visit!
If you liked this article, you might also like...