The

Québec maritime Blog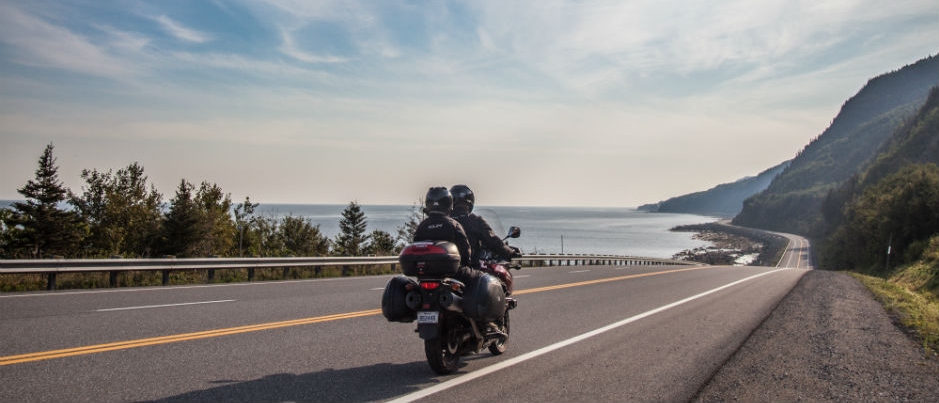 Chok Images / Tourisme Gaspésie
Which Way Should You Drive Around the Gaspé Peninsula?
Driving around the region of Gaspésie is something everyone should do at least once in a lifetime. Following looping Route 132 around the peninsula and exclaiming over the new view around every bend is a dream come true! If you're planning this road trip and you're not sure which way to go in Sainte-Flavie (where the road forks), read on to discover the advantages of each option.
Heading via southern Gaspésie first (in a counterclockwise direction)
If you drive around Route 132 in a counterclockwise direction, which will take you via southern Gaspésie first, you'll start your trip by following the road through rolling open countryside and forests until you reach the sea. You'll then drive along the coast for most of the rest of your trip. As you approach Percé, you can appreciate a stunning sight: Percé Rock will suddenly appear before your eyes! Your passengers can then enjoy scanning the sea for whales and seals, which sometimes swim only a few metres from the road.
Heading via northern Gaspésie first (in a clockwise direction)
If you opt to drive via northern Gaspésie first, in a clockwise direction, you'll be immediately surrounded by breathtaking scenery. The curving road between cliffs and the St. Lawrence will wow you at every turn! You can admire Percé Rock for a long time as it gradually grows larger in the distance. Near the end of your trip, you can swim in famous Chaleur Bay before driving through the peaceful countryside back towards the coast.
Whichever way you drive along Route 132, your adventure around the Gaspé Peninsula will fill you with wonder as you contemplate the surrounding sea and mountain scenery. What are you waiting for? Start planning your road trip along this legendary scenic drive today!