The

Québec maritime Blog
Forillon National Park
Mathieu Dupuis/Le Québec maritime
10 National Parks: 10 Hidden Treasures
All of our region's national parks feature their own star attractions, such as the northern gannet colony in Parc national de l'Île-Bonaventure-et-du-Rocher-Percé, the soaring mountains in Parc national de la Gaspésie, the islands in Parc national du Bic and the monoliths in the Mingan Archipelago National Park Reserve. But these protected areas also harbour some well-kept secrets that park visitors can enjoy. Here is a glimpse at a few of them.
Parc national de l'Île-Bonaventure-et-du-Rocher-Percé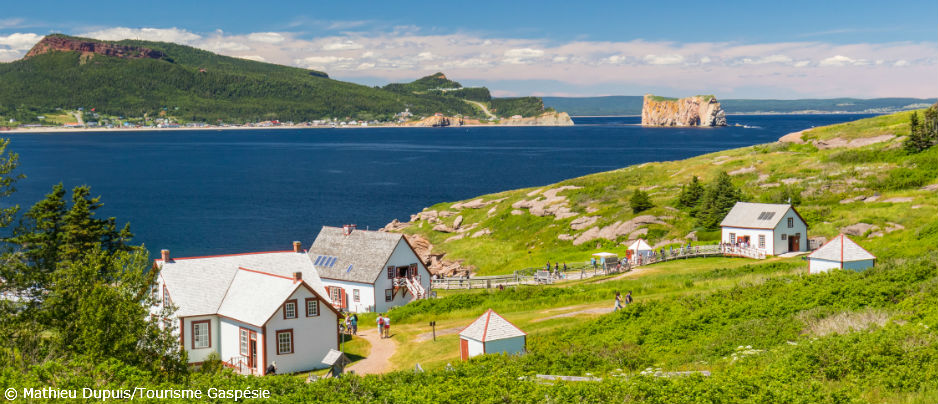 A day on Bonaventure Island off the coast of Percé would not be complete without a visit to the northern gannet colony—the most accessible of its kind in the world. Follow the Chemin-du-Roy trail to reach the colony, and discover the island's built heritage along the way. Recounting the rich history of the area's settlement over time, several of the houses have been recently restored. You can learn about the cod fishing industry and leisure activities on the island, and you can also take part in the guided activity "In the Footsteps of the Islanders."
Parc national de la Gaspésie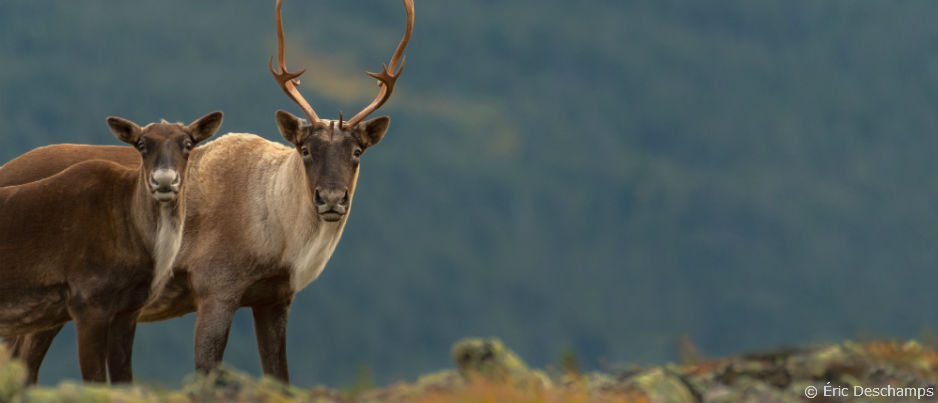 Hikers absolutely adore the mountains of Parc national de la Gaspésie, 25 of which have an elevation of over 1000 metres (3300 feet)! The tallest of these mountains is home to the only caribou herd found south of the St. Lawrence. With such drastic differences in elevation, several climates co-exist on this territory, including boreal forest and alpine tundra, the preferred habitat of this species. Caribou can be seen from June to September, particularly on the Mont Jacques-Cartier trail, which reaches an elevation of 1270 metres (4200 feet). If you spot these majestic creatures, do not move or make any noise. This is for your safety and so that you can fully enjoy the moment. You can also go on a hike led by a park warden/naturalist.
Forillon National Park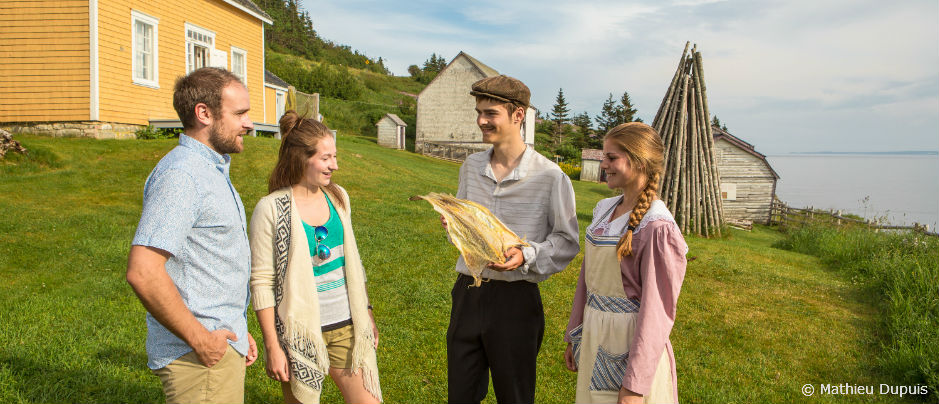 Located at the tip of the Gaspé Peninsula, Forillon National Park fascinates visitors with its steep cliffs and boreal forest, which is home to a wide variety of wildlife species. The area is protected today but was inhabited for a couple of centuries. You can visit the park's various heritage sites to learn more. In Grande-Grave, the Dolbel-Roberts House provides a look into the lives of the Jersey Islanders, Irish, Scottish and other settlers in Forillon. You can visit the Hyman & Sons General Store to learn the history of the cod fishing industry. The Blanchette House in Anse-Blanchette bears witness to the way of life of fishermen/farmers at the turn of the 20th century. Visitors to Forillon can also tour Fort Peninsula, which tells the story of a little-known episode from World War II through the only fully preserved shore battery in Québec that is open to visitors.
Parc national de Miguasha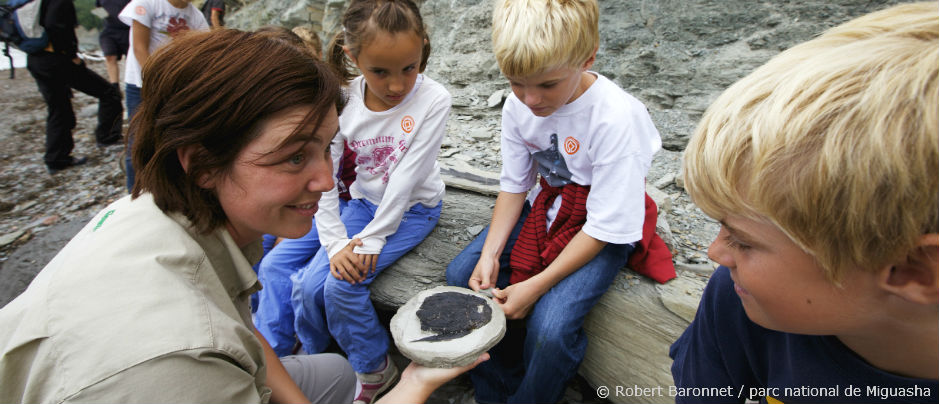 Recognized as a UNESCO World Heritage Site, Parc national de Miguasha has an impressive fossil collection that will take you back in time some 380 million years. You can discover these fossils by visiting exhibitions and the fossil cliff. Follow the 3.5-km (2-mi.) "Evolution of Life" trail, which includes information panels on the history of our planet. You can learn more about geology, archeological digs and fossils from an experienced park warden/naturalist.
Parc national du Lac-Témiscouata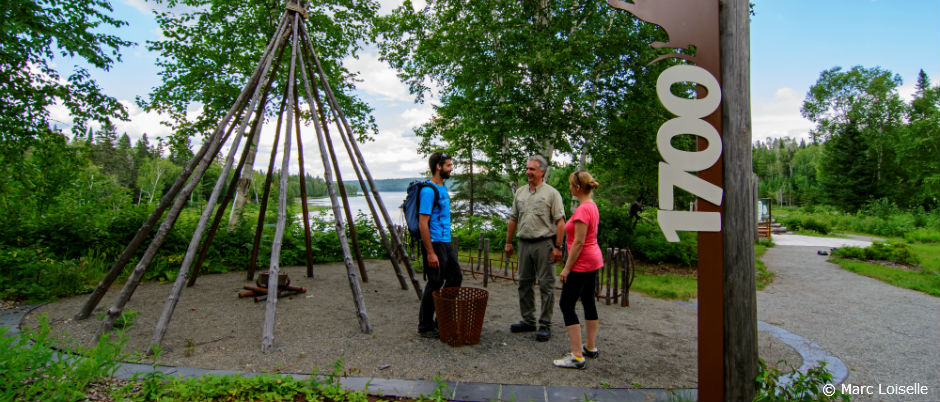 Extending along the largest lake in Bas-Saint-Laurent, Parc national du Lac-Témiscouta invites you to discover spectacular landscapes through outdoor activities. You can also participate in archeological digs. Experienced archeologists will guide you through research activities in the park, where you can discover secrets that have been buried for millennia. This activity takes place in the Garden of Memories. Advance registration is required and is limited to groups of four. Reserve now!
Parc national du Bic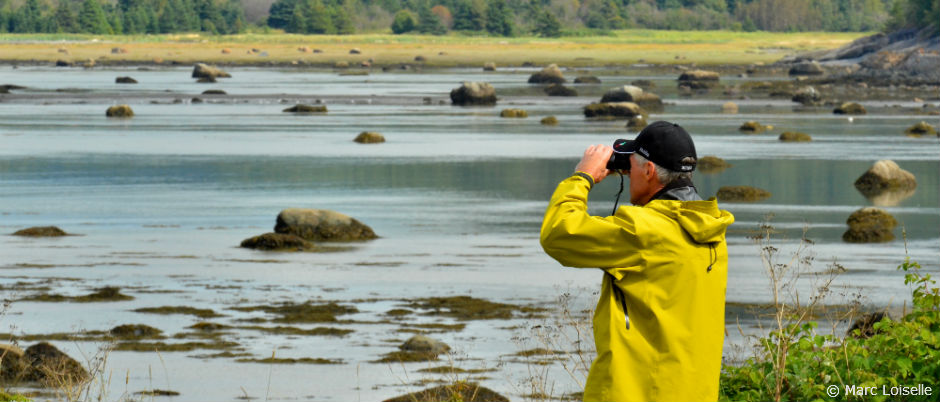 Parc national du Bic runs along the St. Lawrence and is home to numerous species, including white-tailed deer, small mammals (such as red foxes), harbour seals, grey seals and seabirds, including common eiders, which are the park's emblem. Few people know that Le Bic is also an excellent place to observe birds of prey during spring migration. They can be seen heading north along the coastline from mid-March to late May. The Raoul-Roy lookout provides excellent viewing opportunities. Don't forget your binoculars!
Parc national du Fjord-du-Saguenay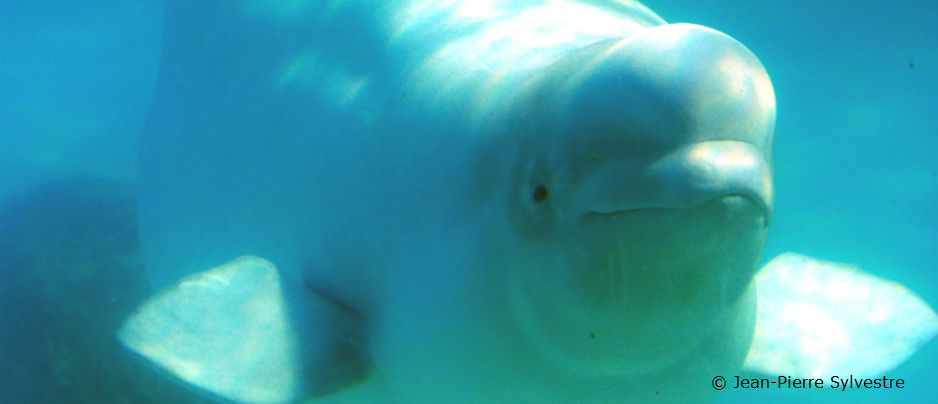 Parc national du Fjord-du-Saguenay features spectacular landscapes, a 100-km (60-mi.) fjord created by glaciers, a mix of fresh and salt water, and many outdoor activities. You might spot belugas from the lookout in the Baie-Sainte-Marguerite sector. These friendly white whales, which are endangered, often visit the area. If you listen closely, you might hear them calling in the distance!
Saguenay–St. Lawrence Marine Park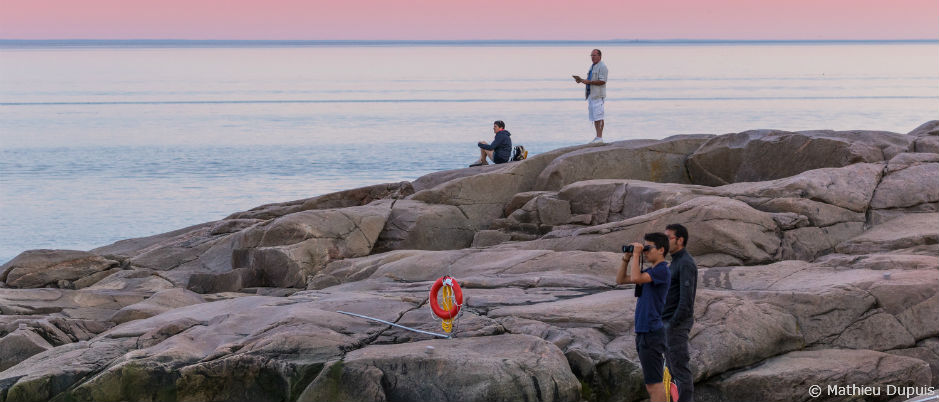 The Saguenay–St. Lawrence Marine Park is the only marine protected area in Québec. It's also one of the best places in the world to observe marine mammals, whether by boat or from the shore. You can also visit one of the park's interpretation centres to complement your observation activities: Cap-de-Bon-Désir Interpretation and Observation Centre and the Marine Environment Discovery Centre. Activities include exhibitions, a virtual dive, a visit to a lighthouse and much more! There is something for everyone.
Mingan Archipelago National Park Reserve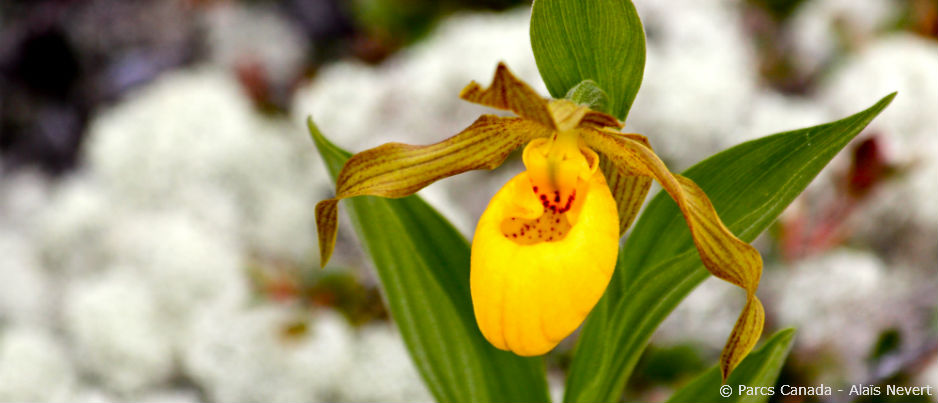 Although the Mingan Archipelago is famous for its Atlantic puffins and strangely shaped monoliths, most people don't know about the many rare plants found in the park reserve. Almost 500 species of vascular plants have been identified on the archipelago (82 of which are considered "rare and of interest"), as well as 190 species of lichen and 300 species of mosses, over an area of about 110 km2 (40 sq. mi.)! This exceptional concentration of plant species is due to the diversity of the archipelago's natural habitats (shoreline, barrens, boreal forest, salt marshes, peatbogs, etc.) and its limestone soil, which encourages the presence of certain plants. The hiking trails provide an excellent opportunity for viewing these species.
Parc national d'Anticosti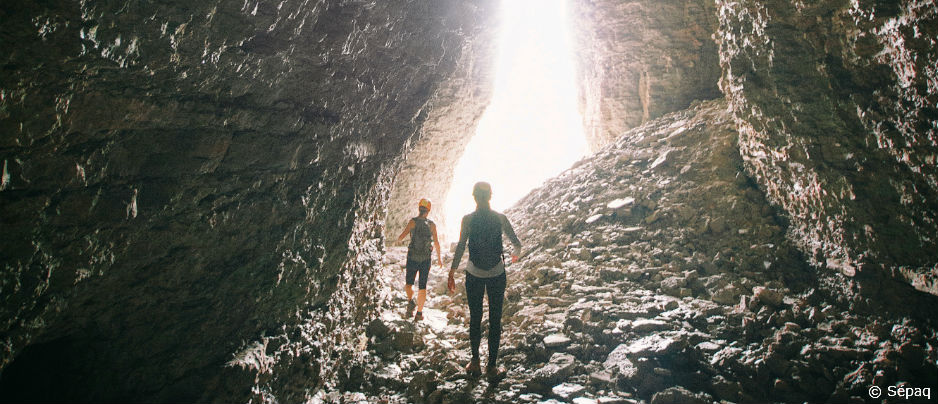 Famous for the thousands of white-tailed deer that inhabit its territory as well as for the Vauréal Falls, which are 76 metres (250 feet) high, Parc national d'Anticosti also has one of the longest underground cave systems in Québec. Known as the "Grotte à la Patate" (Potato Cave), it was formed during the last ice age but only discovered in 1980. You can explore this cave and learn how it was created.
Are you ready to explore the hidden treasures of our 10 national parks? Let us know what you discover!
If you liked this article, you might also like...