The

Québec maritime Blog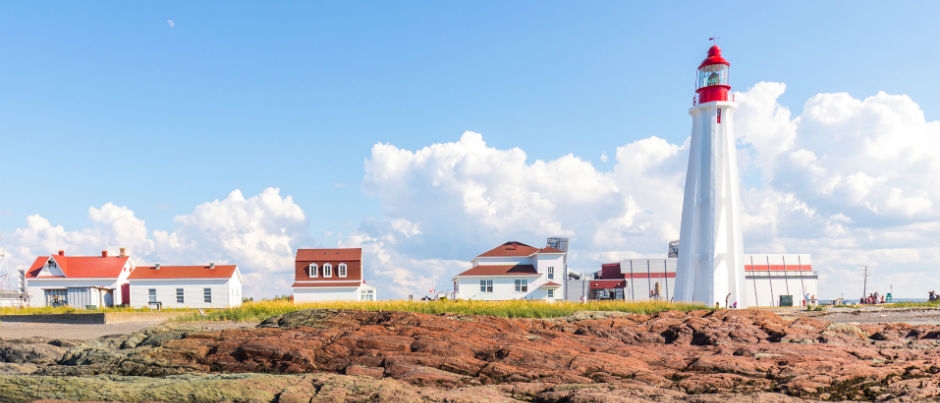 Pointe-au-Père Lighthouse
Mathieu Dupuis
3 Lighthouses to Discover in Bas-Saint-Laurent
Are you a history buff? Do you want to plunge into a captivating world surrounded by incredible maritime scenery? Set off to discover these three unique lighthouses in the Bas-Saint-Laurent region!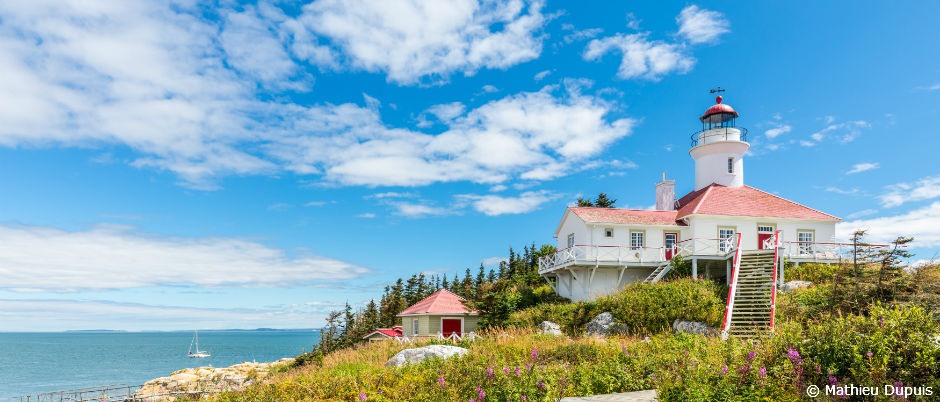 On Île du Pot à l'Eau-de-Vie (Brandy Pot Island), off Rivière-du-Loup, a charming historic lighthouse stands guard from the top of a rocky outcrop. Designated a Classified Federal Heritage Building, Pot à l'Eau-de-Vie Lighthouse (also known as Brandy Pot Island Lighthouse) is an integral lighthouse, which means the lightkeeper's house is integrated into the base of the tower. Today, this dwelling has been turned into a three-bedroom inn that will take you back to the 19th century. Why not extend your island experience by spending the night? While on the island, you can also see large colonies of seabirds and participate in interpretive activities led by biologists who will share their knowledge of local flora and fauna with you.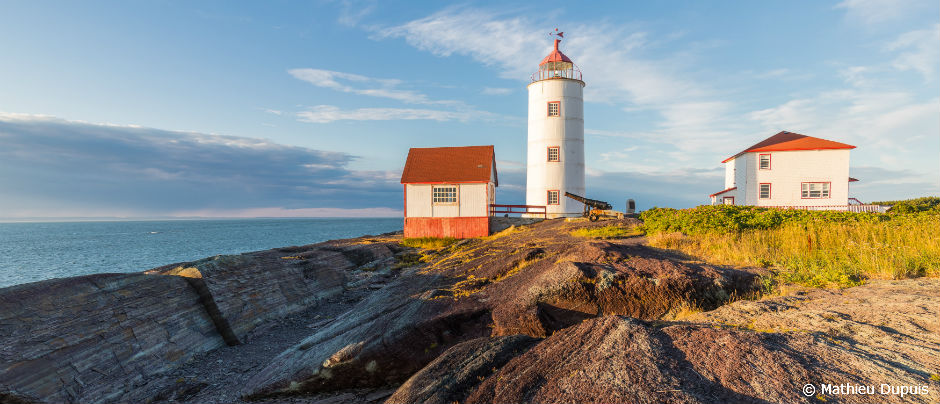 The oldest lighthouse in Québec is located on Île Verte (Green Island). Built in 1809 to draw attention to the island's presence in the middle of the St. Lawrence and secure the entire mouth of the Saguenay River, this lighthouse has undoubtedly saved many lives! Stop for a visit to learn more about the building's history and the many lightkeepers who worked here. You can also stay in one of the rooms of the lightkeeper's or assistant lightkeeper's house, where you will find further information about this historic site. For a breathtaking view of the surrounding scenery, climb to the top of the beacon and keep your eyes peeled! You may well spot marine mammals approaching the island!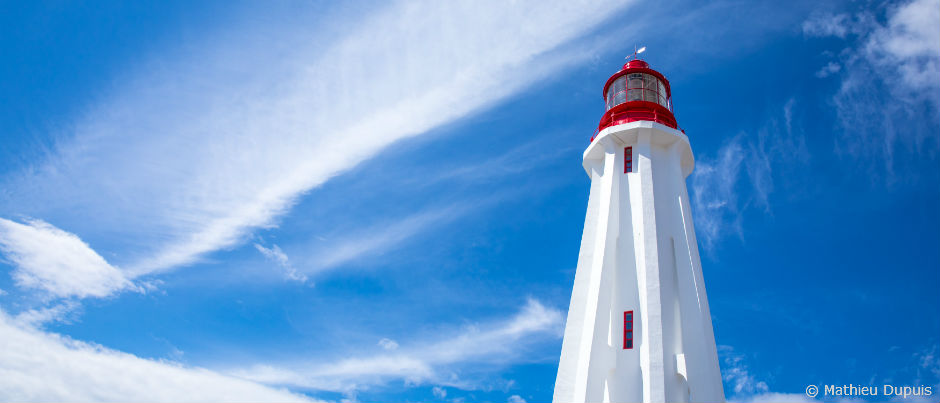 In Rimouski, admire Canada's second tallest lighthouse, which is 33 metres (108 feet) high, and climb the 128 steps to the top for a unique view of the St. Lawrence! The lighthouse has an unusual architecture: it consists of a central white tower made of reinforced concrete, supported by eight concrete flying buttresses. Designated as a National Historic Site of Canada, the Pointe-au-Père Lighthouse played a key role in the history of navigation on the St. Lawrence and witnessed Canada's worst maritime tragedy. On a foggy night on May 29, 1914, the Empress of Ireland ocean liner collided with a Norwegian coal carrier off Sainte-Luce. It only took 14 minutes for the ship to sink, killing 1012 people. Fascinating exhibitions on the shipwreck and life aboard the ship are on display at the Empress of Ireland Museum, next to the lighthouse.
The lighthouses of Bas-Saint-Laurent are an integral part of the region's history and contribute to the beauty of the landscapes. Be sure to visit them on your next trip!
If you liked this article, you might also like...