The

Québec maritime Blog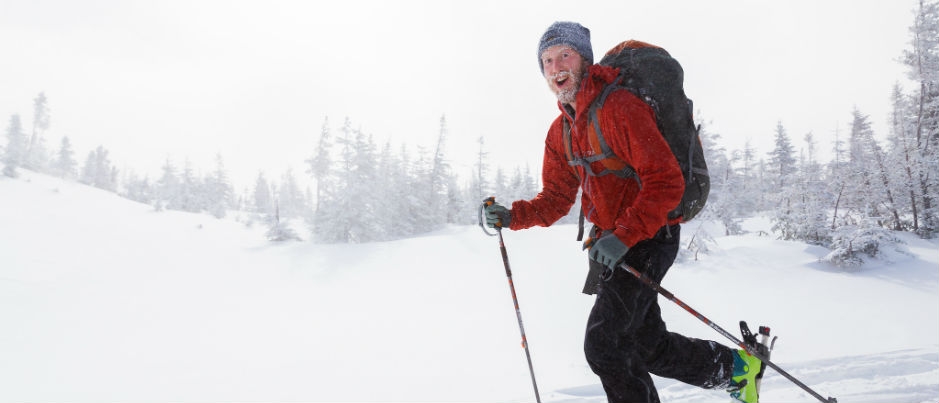 Classic Chic-Choc skiing
Taylor Burk
5 Days of Fun and Powder in Gaspésie
It's snowing heavily, -30°C (-22°F), and the wind is howling. Under our face masks are the biggest smiles you will ever see. They call it classic Chic-Choc skiing. The elements can prove to be tough from time to time, but the rewards are plentiful. Coming from Western Canada with little prior knowledge of the region, I was pleasantly surprised to discover world-class alpine skiing. The underrated Gaspé Peninsula boasts over 25 summits above 1000 metres (330 feet) and because of the location it receives an average of 7 metres (23 feet) of snow each winter. This is the best powder skiing you'll get east of the Rockies, which I got to experience first-hand during my five-day trip with fellow photographer Callum Snape.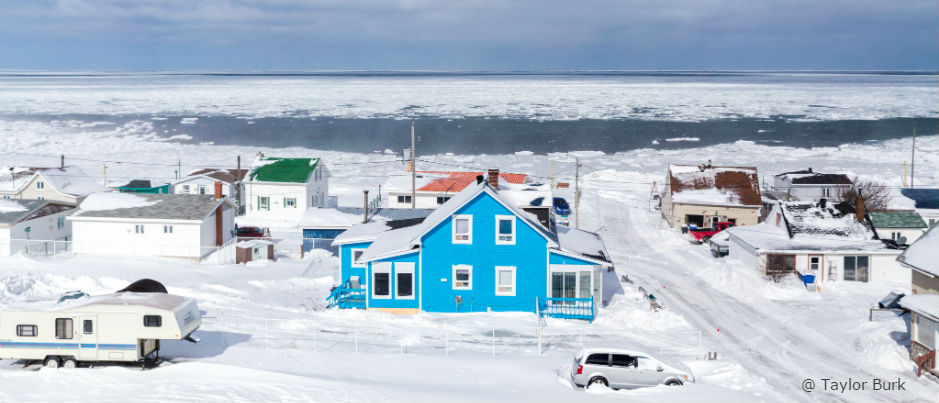 After flying into the quaint town of Gaspé, we took a scenic drive along Route 132, which eventually brought us to Parc national de la Gaspésie. Timing was perfect, it happened to be during one of the biggest winter storms of the season. Pulling up to the Gîte du Mont-Albert hotel, I was in awe. The sky cleared up and the now visible mountain landscape took me by surprise, far exceeding my expectations. We met up with the owner Stephane from Ski Chic-Chocs and got briefed on what to expect over the next couple days.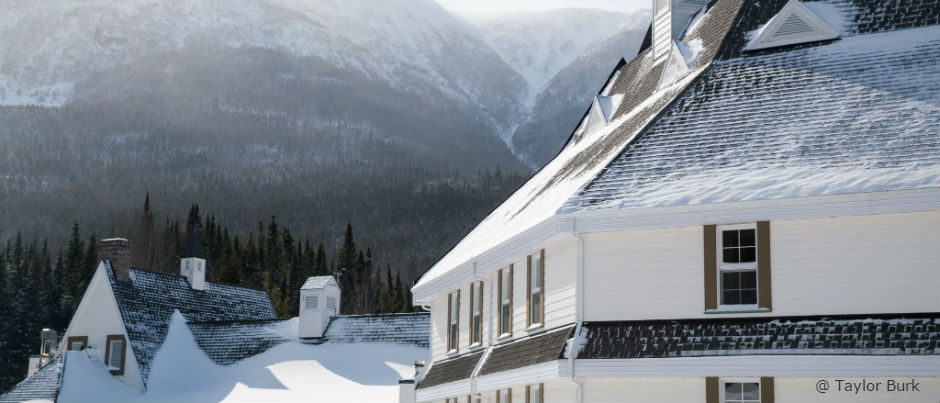 Our first day was spent on Mt. Hogs Back which is just south of the park boundary. We skied four untouched lines of incredible soft champagne powder, which instantly took our minds off the cold and stormy weather. After a long and rewarding day on the slopes, it was a treat to head back to the cozy 4-star hotel, eat a mouthwatering three-course meal and relax in the sauna.
On the second day we went to the most treasured section of the Chic-Chocs, the Mines-Madeleine. We rode the 12 km (7.5 mi.) up in an old but warm and cozy snowcat that was used in the Swedish military for Arctic operations. This section offers excellent terrain and is highly recommended by backcountry skiers. Once again, untouched lines and plenty of that deep, soft Québec snow!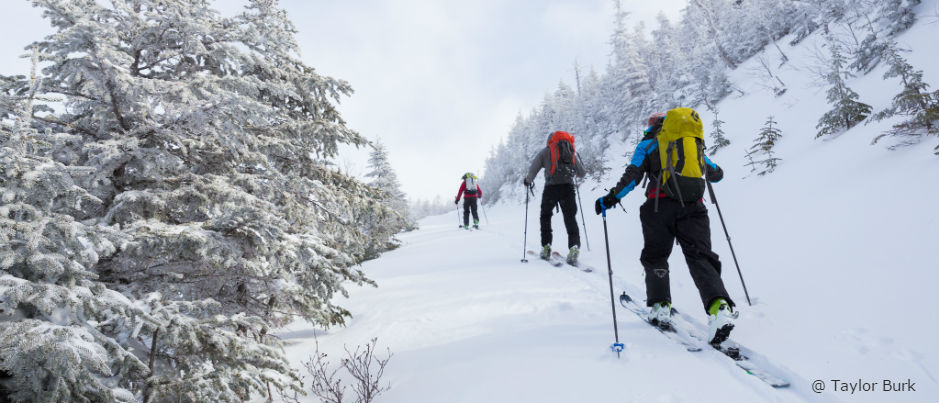 Before this trip I had never done any ski touring; needless to say, you really appreciate every turn you get after skinning up a mountain multiple times! It's also a great way to stay fit and active during the winter months. Our guides from Ski Chic-Chocs did a great job of making sure our group was safe and kept the motivation high. Having an informative and knowledgeable guide to show us the best spots on the mountain was incredibly helpful and highly recommended for safety reasons. If you don't ski you can rent snowshoes and explore the plethora of trails throughout the park; be sure to keep an eye out for deer, moose and caribou!
The next leg of our trip took us to the small charismatic town of Murdochville where we had rented a house for two days with a local company, Chic-Chac. Back in the day the town was a thriving mining community; now it's a prime destination for skiers who give the town its charm. After settling in, we met with the group at the dinner hall where all meals are home cooked and served family style. I loved this because everyone got a chance to connect, get to know each other and reminisce during breakfast, lunch and dinner on how epic each day was.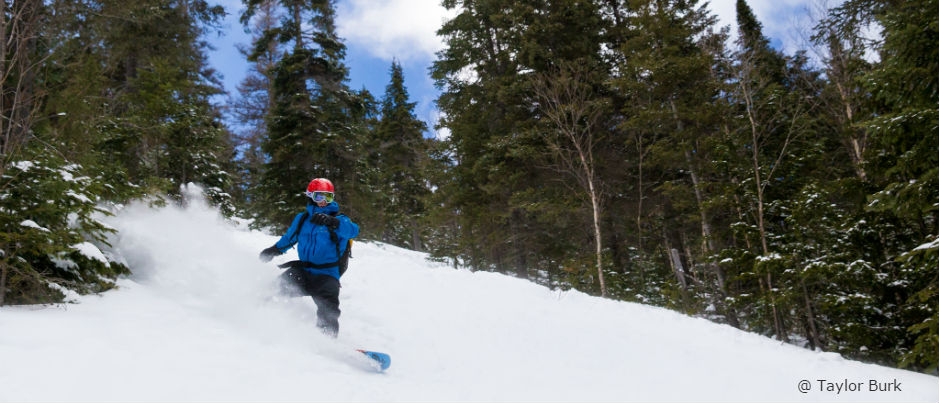 The intense winter storm let off and we were treated to two bluebird days catskiing in some of the best powder I've ever skied in my life! The first day was spent on crown land, Porphyre Mountain, and the second on York Mountain, which is private and exclusive land owned by Chic-Chac. York was my personal favourite: long runs, gladed terrain with tons of man-made features and stunning views. It was my first time catskiing and I instantly became hooked. You get a chance to rest and warm up after each exhausting powder run and our guides made sure we were getting dropped off where all the best snow was each time.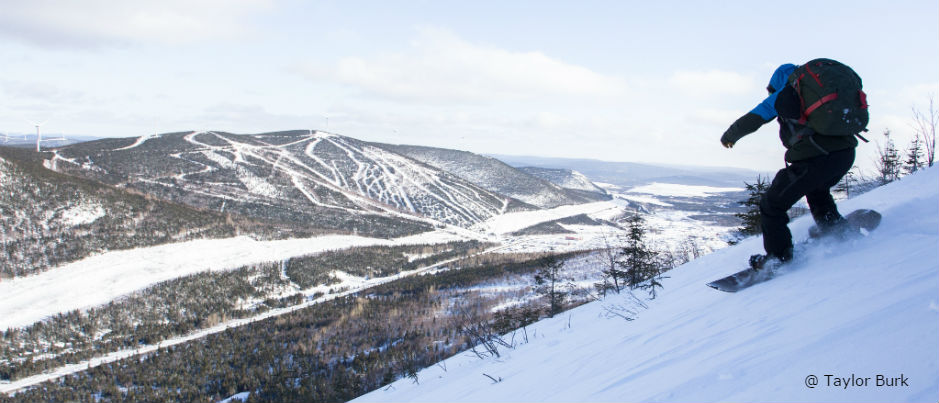 Both ski operations will offer you memories that will last forever. I stand true to the fact that I had some of the best powder skiing days in my life in these mountains. I highly recommend visiting this underrated region in our country for yourself. There is more snow here than anywhere else in the province, making it prime territory for winter activities. If you live in Québec, it's only a 5-hour drive east of Québec City and roughly 8 hours from Montréal to access these mountains: all the more reason to visit!
For more information, check out:
Ski Chic-Chocs
Parc national de la Gaspésie
Chic-Chac
If you liked this article, you might also like...