The

Québec maritime Blog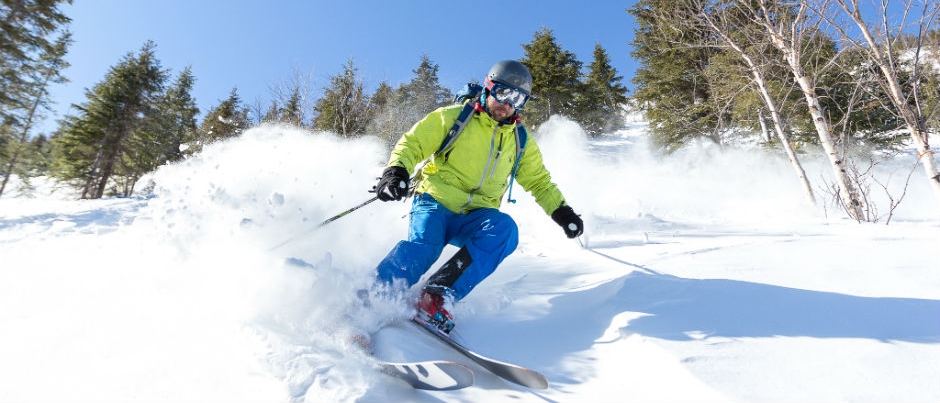 Ski touring on light and soft snow
Callum Snape
A Winter Road Trip Through Gaspésie
Translated from the Mi'kmaq First Nations tongue, Gaspé means Land's End. My road trip around the Gaspé Peninsula began here, at the very tip of this beautiful region.

Flying right in to Gaspé airport from Quebec City maximized my time in the region without having to drive the additional eight hours, although I was later told by a number of people that this was one of the most beautiful drives in Quebec. Joining me was longtime friend and photographer, Taylor Burk, and our first stop was in Parc national de la Gaspésie.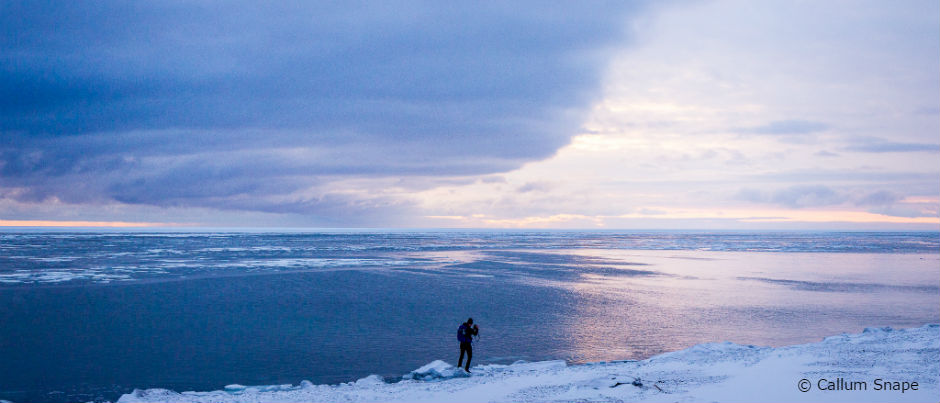 A beautiful three-hour coastal drive from Gaspé to Saint-Anne-des-Monts took us the beginning of the national park. Our accommodation was situated right in the heart of it, Gîte du Mont-Albert, resembling a large luxurious chalet from the exterior with the warm cozy interior of a ski lodge. Its location was perfect, surrounded by 13 snowshoe trails, 22 km of track set cross-country ski trails and endless ski touring terrain.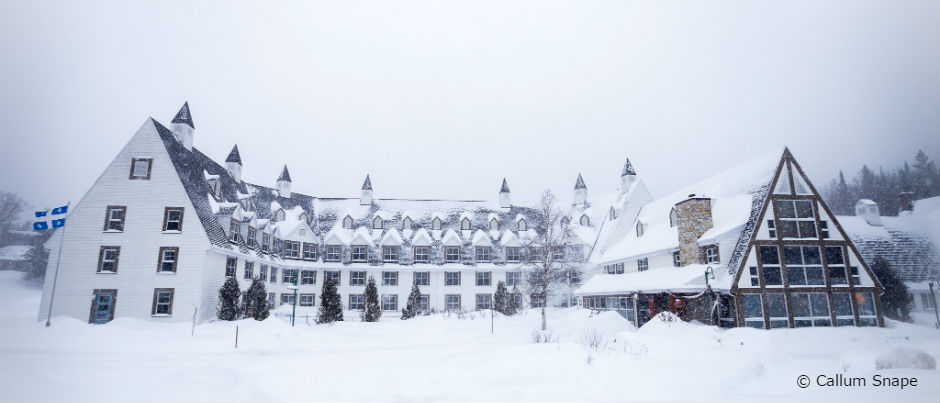 My choice of activity for the two days was snowshoeing, while Taylor went ski touring. The touring options are a little more limited for snowboarders so I spent my first day exploring the 'La chute Sainte-Anne' trail and my second day the 'La Saillie' trail. Both easy to moderate trails and with the 40 cm of fresh snow I had a lot of fun walking around in a winter wonderland.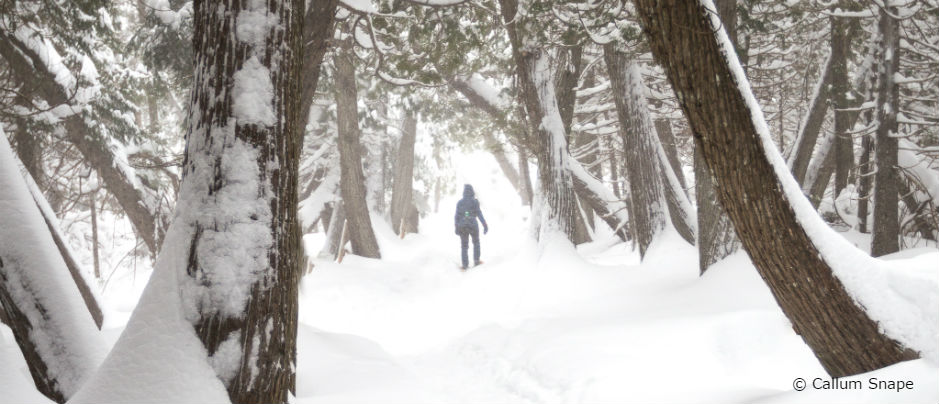 After a two-day stay in Parc national de la Gaspésie we made the hour long, and very scenic, drive to Murdochville. On arrival, this desolate ex-mining town seems like you've stepped back in time and it became clear that you're here to ski from dawn until dusk. We had a basic house rented with Chic-Chac just a few minutes away from their lodge where we joined everyone else for a delicious breakfast and dinner from chef Simon Dubois.
For myself, this was the most anticipated part of the trip. I had heard of Chic-Chac a few years ago and how great the cat-skiing was here. We had arrived at the perfect time, straight after two back-to-back snow storms that lined the mountains with 40 cm of fresh powder for us to play in and a perfectly clear weather window. The family style dinner at the lodge was a great way to meet all the different people we would be skiing and snowboarding with over the few days we were there.
Our first day at Chic-Chac was spent on Porphyre mountain, terrain targeted at intermediates and a great intro to cat-skiing in general. The surrounding views were beautiful, the snow was wind loaded at the top and soft after the first 30 metres. The runs were medium in length, around 400-500 metres, taking around 10 to 15 minutes to navigate our way down safely as a group.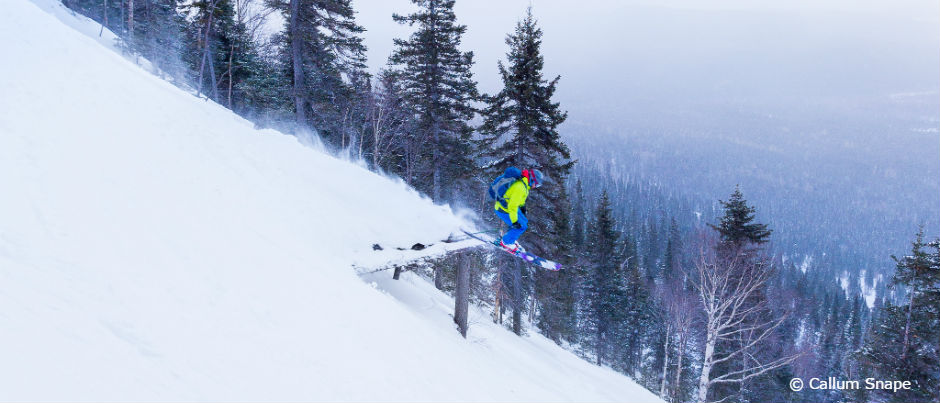 Our second day with Chic-Chac was spent on York Mountain, private tenure owned by Chic-Chac. This day provided one of the best days snowboarding I'd had all winter, with knee to thigh deep soft powder on every run, it couldn't have been better. The energy of our group was addictive and we stayed out a little later because of the great group vibe we had. The runs here were a little longer, stretching out to 550-600 metres taking longer to get down to the bottom, stopping frequently while we all attempted cliff drops along with other fun features purpose built in to the mountain. The biggest surprise came from the quality of the snow here. The East Coast is renowned for heavy wet snow, but this was light and soft, just as good, if not better than the snow out west.
That evening we packed up our bags and made our way from Murdochville back to Gaspé for the night to make sure we could catch an early flight out the following morning. Being such a small airport, we didn't have to arrive to early, just enough in advance to check our luggage, go through security then hop right on the plane.
If you liked this article, you might also like...