The

Québec maritime Blog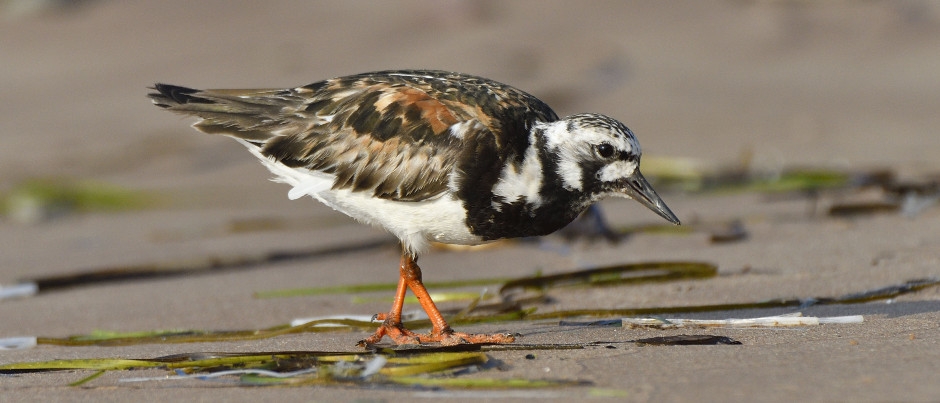 Ruddy Turnstone
Alain Richard
Bird Watching in the Îles de la Madeleine: Opportunities for Fall Sightings
No matter the time of year, there's always so much to discover in the Îles de la Madeleine. But in the fall, when golden light illuminates the landscape, a trip to this archipelago is all the more memorable… especially for bird watchers! Alain Richard, a local who loves birds, tells us more and shares some of his favourite bird-watching sites with us.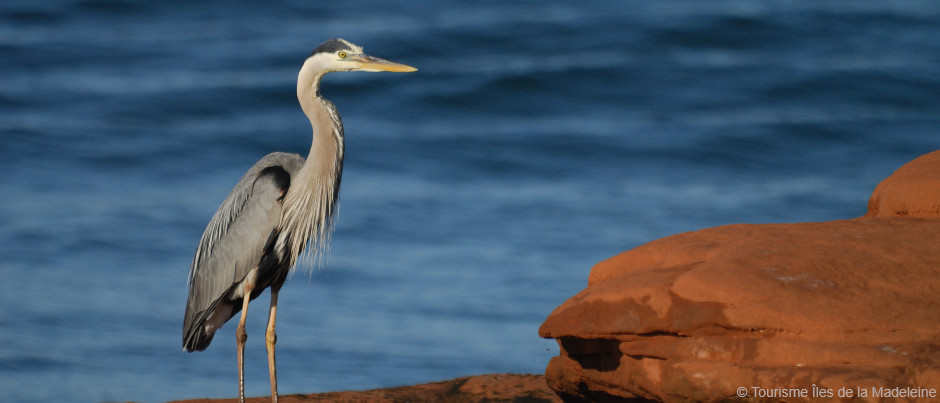 "I love the fall—September is one of my favourite months!" exclaims Mr. Richard. "The weather is still amazing. We're a little behind the mainland, so the season starts later here. And it's also quieter than in July and August, which are our high tourist season. September is an ideal time of year to observe migrating birds!"
Lots of bird-watching sites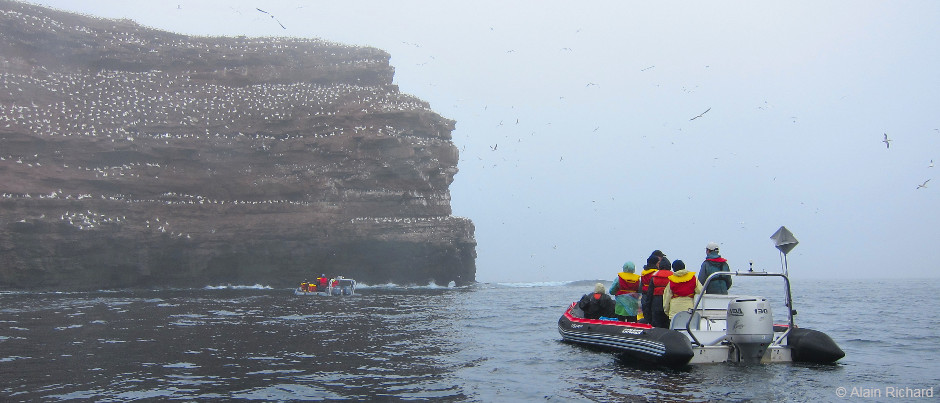 There are many factors that contribute to the presence of birds in the Îles de la Madeleine: "We have many bodies of water where food is abundant," explains Mr. Richard. "Birds come here to stop and feed as well as rest on their way south for the winter. The Islands are also unique in that they are in the middle of the Gulf of St. Lawrence. Often, if there are forest birds passing by, they'll stop here for a while before taking off again. This can also happen on boats: it's not uncommon to see birds resting on the ferry, for example. It takes a lot of effort for them to cross such a large body of water."
Here are some sites to visit where you're likely to see interesting birds:
To find out about other good places to watch birds, visit the Tourisme Îles de la Madeleine website or the eBird website.
Species you'll likely to see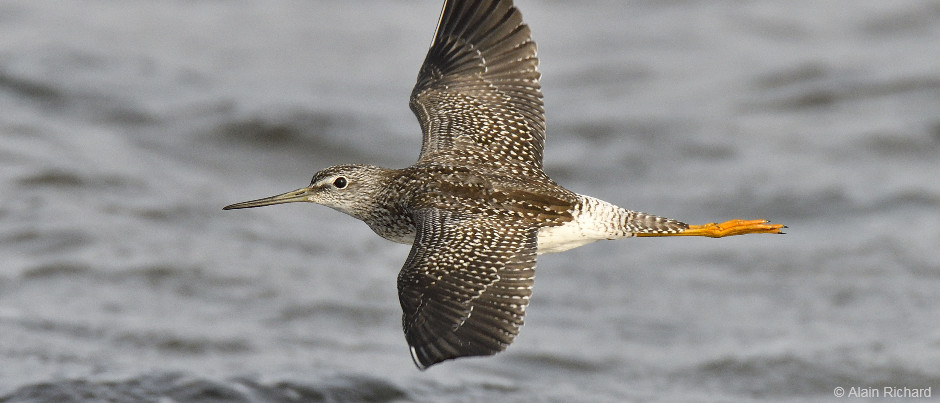 During the migratory season, you're most likely to see shorebirds, but also seabirds, forest birds and birds of prey. Here are some of the species you may be lucky enough to encounter: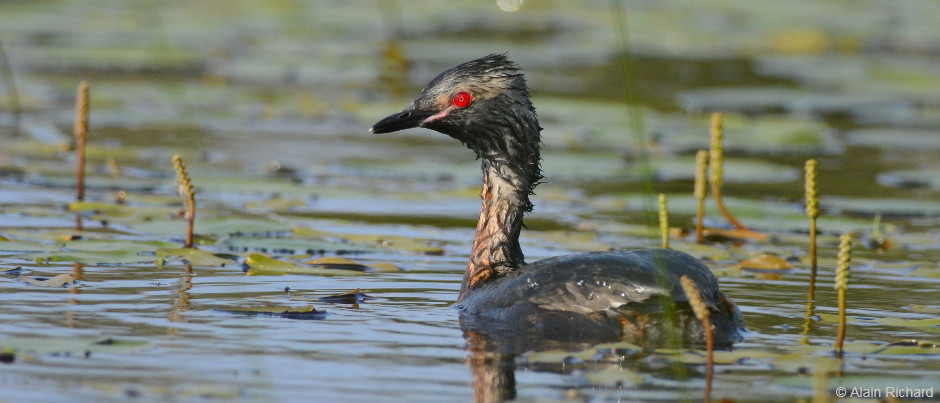 During your stay, be sure to also keep an eye out for the horned grebe, a seabird that nests on the archipelago. The Islands are the only place in Eastern North America where these birds are found!
With any luck, you may also spot some rare birds! The eBird site will give you a good overview of the species you can see depending on the time of year you're in the Islands and where you are.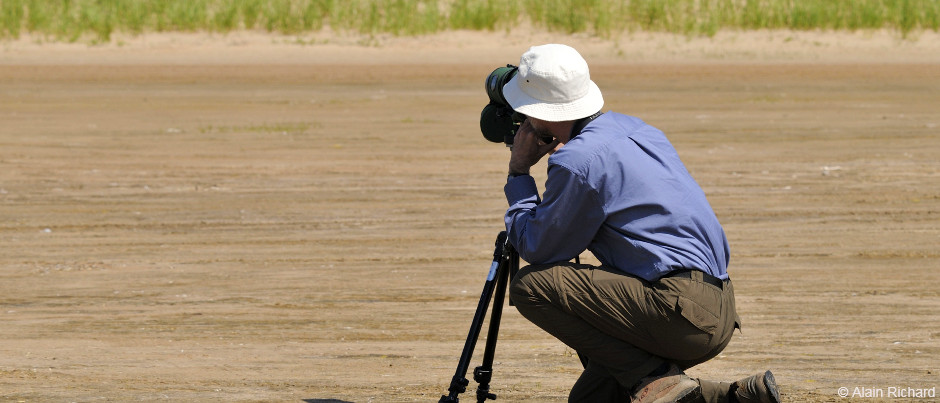 "The Islands' birdwatching club [in French only] offers activities in the fall, including shorebird observation. Participating in these activities is a good way to meet other passionate bird lovers and share your sightings," says Mr. Richard.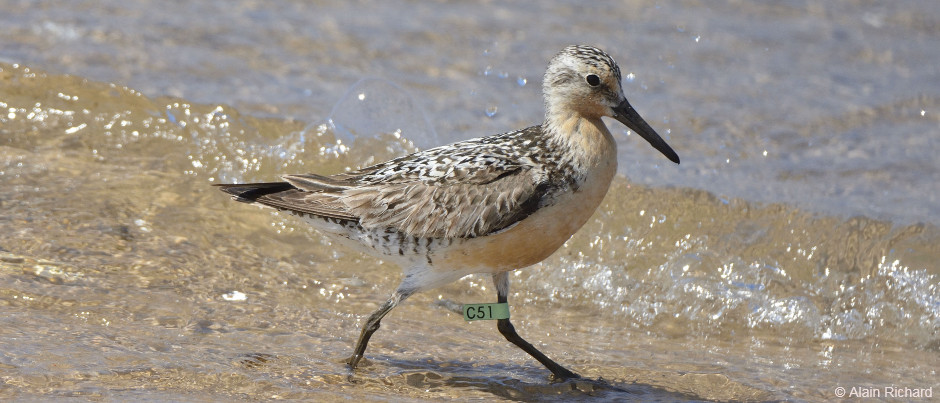 Keep your eyes peeled during your next fall visit to the Îles de la Madeleine and let yourself be dazzled by the beauty of the landscape and the many birds that inhabit it!
Alain Richard first became interested in birds during a trip to Brion Island as a child. He joined the local bird-watching club at its inception and developed a real passion for birds through his observations. Today, he is a project manager for species at risk at Attention FragÎles (in French only), an organization that works to protect the archipelago's environment.