The

Québec maritime Blog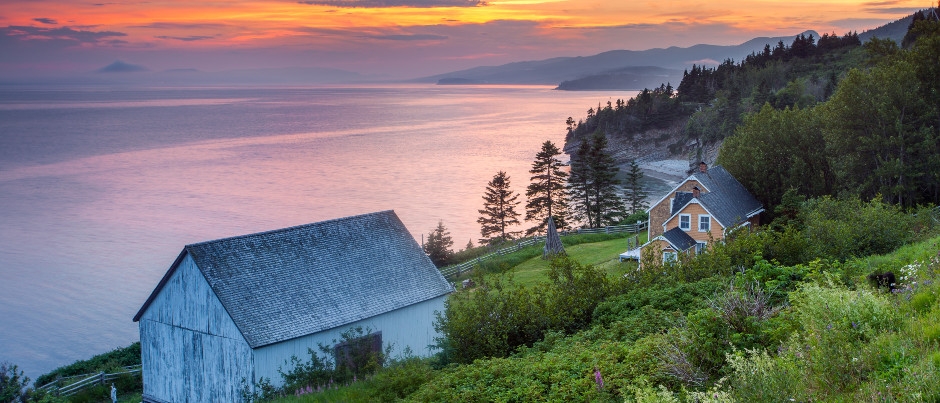 Forillon National Park
Mathieu Dupuis
Cultural Heritage Protectors
Portraits of Local Change Makers
"People protect what they love."
– Jacques Cousteau, ocean explorer
Often guided by the sea, people from all walks of life have trodden the soil of our regions and populated these lands. As a result, Eastern Québec offer countless stories to discover. Fortunately, many sites that bear witness to the past have been preserved and are open to the public, thanks in part to the work of true enthusiasts. Learn more about four of these people, whose mission is to preserve the cultural heritage of our regions.
Maritime history worth remembering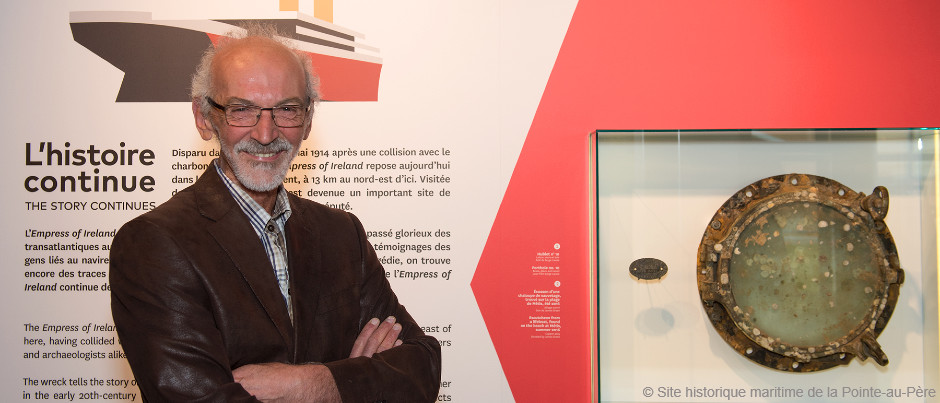 Serge Guay started working at the Pointe-au-Père Maritime Historic Site (which at the time was the Musée de la Mer [sea museum]) in 1989, as head of the museum team. The following year, he became director and, since then, this must-see site in Bas-Saint-Laurent has continued to adapt and evolve under his leadership while remaining just as relevant. "We are in a place that has many significant stories to tell about the St. Lawrence pilots, lighthouses and the sinking of the Empress of Ireland," says Serge, a teacher by training.
The heritage complex includes the Pointe-au-Père Lighthouse (operated by Parks Canada), the second highest in the country; the Onondaga submarine, a former Royal Canadian Navy boat open to the public; and the Empress of Ireland museum, which recounts the country's greatest maritime tragedy. On the night of May 29, 1914, the Empress of Ireland sank in 14 minutes following a collision with another ship, killing 1012 people. The wreck is still off the coast of Sainte-Luce, and over the years divers have recovered some amazing artefacts that are now on display in the museum.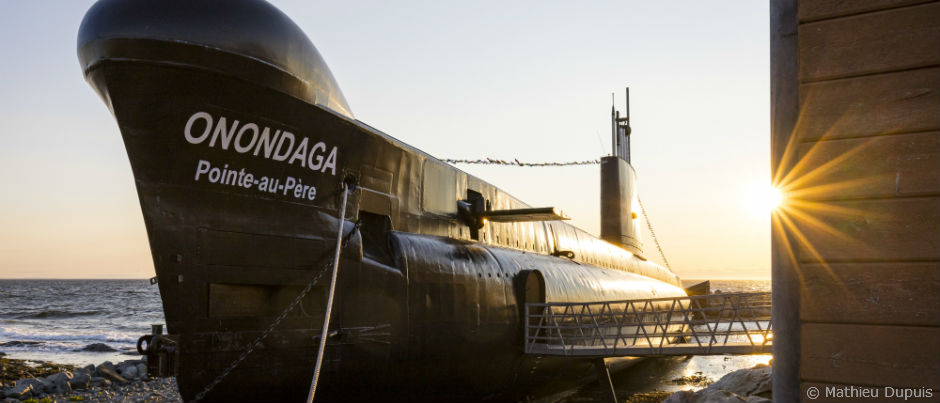 For Serge and his team, the human side of this story is very important: "Through a website dedicated to the descendants of the passengers of the Empress, we continue to collect objects, letters and photos," he explains. "Our challenge is to preserve, protect and showcase these artefacts." This preservation mission extends to the Onondaga, a 90-metre (300-foot) and 1400-tonne submarine that is not sheltered from the tides or bad weather. "It's quite a challenge!" exclaims Serge.
And where does his passion for sharing our heritage come from? "It's in my DNA as a teacher to want to inform people and teach them things," he says. "It's natural and I continue to fulfill that mission here."
Serge Guay has retired. We salute his important contributions to the Pointe-au-Père Maritime Historic Site and to the preservation of its heritage for over 30 years. Thank you so much, Serge!
A human journey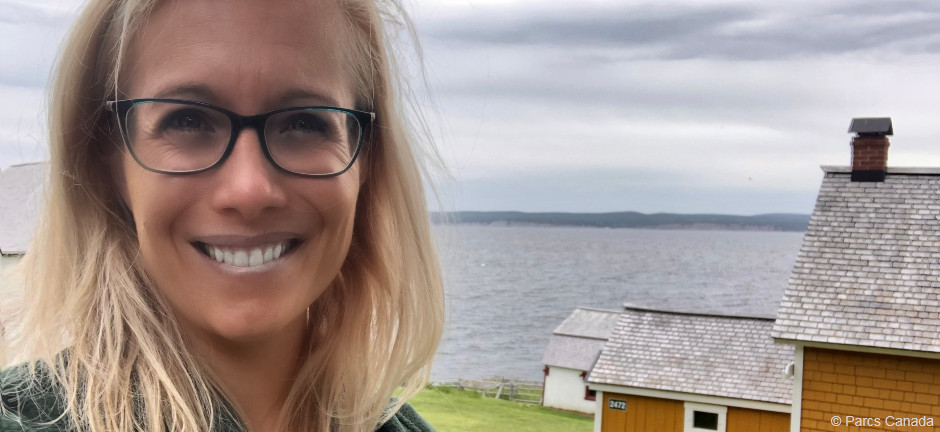 "Today, I have what is truly my dream job," says Émilie Devoe of her work as a cultural resource management advisor for Parks Canada. "Cultural resources are all the things that help us understand where we came from, how people lived before us and how we can connect with the places, people and events that shaped our history," she explains.
Émilie works primarily at Forillon National Park in Gaspésie, a fascinating site that has been inhabited by humans for over 4000 years. The Mi'gmaq, French, English, Jersey Islanders, Scots, Irish, French Canadians and others have all left their mark in this area. "Forillon is truly a great history book," she says. "Stories have been written and are visible in every cove, trail, building, archaeological site and object on display." Whether it's the Blanchette House, Hyman & Sons General Store, Fort Peninsula coastal defence battery or Cap-Gaspé Lighthouse, this park is home to a host of heritage sites revealing pieces of history and bearing witness to the way of life of the cod fishermen and farmers who settled here.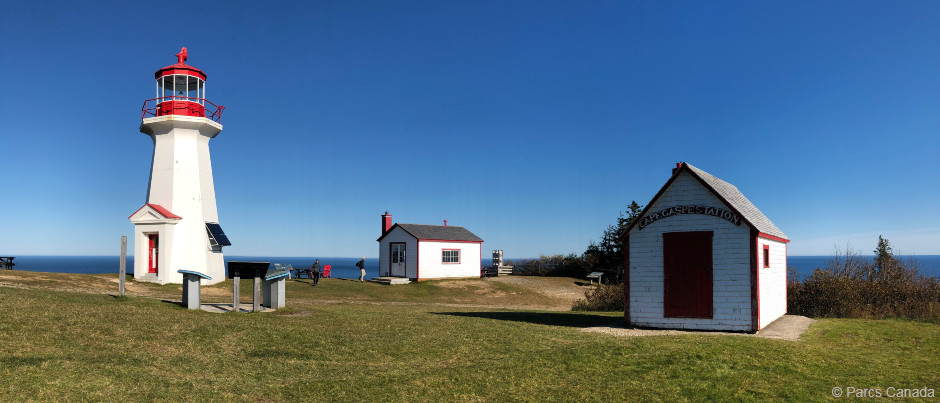 "I've always been intrigued and moved by the human journey," says Émilie. "I have a great deal of respect for the generations that came before us: people who had so much courage, heart and perseverance. All that inspires me enormously." And Émilie is happy to be able to share the history of our predecessors with the public: "What makes me proud is when I see that our visitors discover our heritage sites with the same emotion and feelings of wonder that they feel, for example, when they encounter our beautiful forests, seashores or wide-open spaces."
An immersion in Innu culture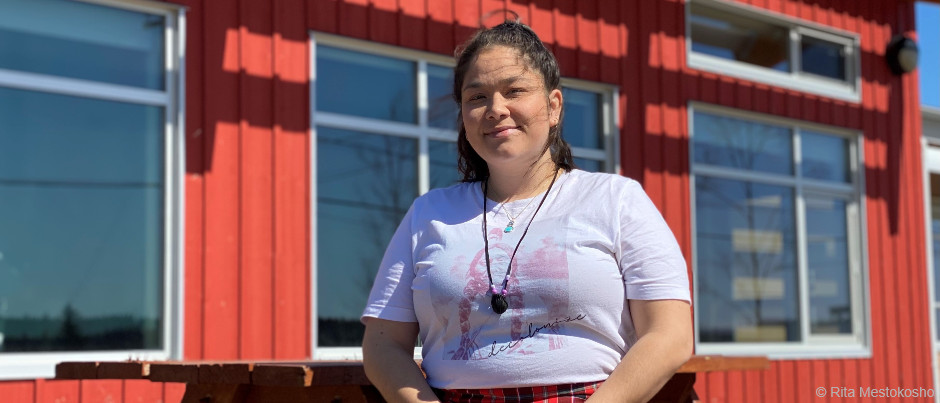 With a master's degree in visual arts, Lydia Mestokosho-Paradis has always been immersed in the worlds of visual arts and tourism. Since 2016, she's worked as a cultural agent at the Maison de la Culture Innue, a cultural centre in Ekuanitshit (Mingan), in Côte-Nord. Built on the former site of an Innu summer camp, this centre promotes intercultural and intergenerational exchanges. "There was a strong desire in the community to have a centre built by the Innu and for the Innu to teach our language and culture," she explains. "Because we were already seeing a lot of changes in terms of cultural transmission, we wanted to have a safe place for Innu children to be themselves."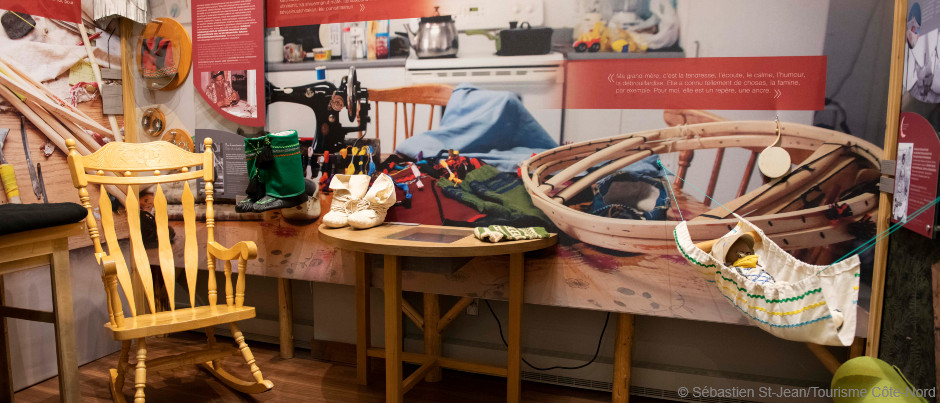 In addition to being very important to the community, the cultural centre is also open to the public, which means visitors can learn about the history and traditions of this ancestral community. The centre houses a large exhibition as well as a craft shop where Elders and other community members sell the fruits of their labour. In addition, there are several outdoor installations, including a shaputuan, a large tent traditionally used as a gathering place. And of course, a visit to the centre is also an opportunity to meet and chat with members of the community. "We are a living people and a very welcoming people!" exclaims Lydia, with a smile in her voice.
For Lydia, Innu culture "is something sacred, which is not always material—in fact, it's mostly immaterial." She explains: "It's a way of life, a different way of thinking. It's something we must make sure to transmit, by adapting to modernity. It's a source of pride." If you're curious and would like to discover this world, Lydia invites you to "visit us with an open heart and take the time to be here."
Traditional know-how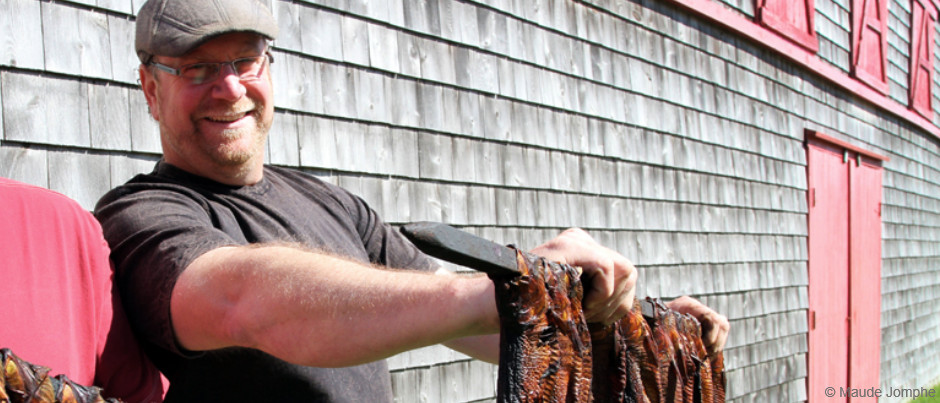 "Ben à Ben, the son and grandson of smokers" is how Benoit Arseneau introduces himself, which already indicates his deep respect for his family's heritage. Today, he and his brothers own the Fumoir d'Antan, a smokehouse in the Îles de la Madeleine where they smoke herring and other fish and shellfish, in addition to teaching visitors the secrets of this art.
"This site was founded by my grandfather in 1942, and we've been involved in smoking herring since we were very young," explains Ben. "But then the smokehouses closed [all over the Islands], and we had to mourn the loss of the family business. I saw my father crying at the kitchen table because he'd just shut down the thing he cared the most about in the world after his family," he goes on, recalling a time when the herring disappeared from the waters off the Islands due to overfishing. "The desire to carry on the family tradition was strong," he continues. "I say family, but it's more than that. There were 40 smokers in the Îles de la Madeleine and 2000 people working in the smoked herring industry. So it goes beyond family. It was traditional local know-how that was disappearing."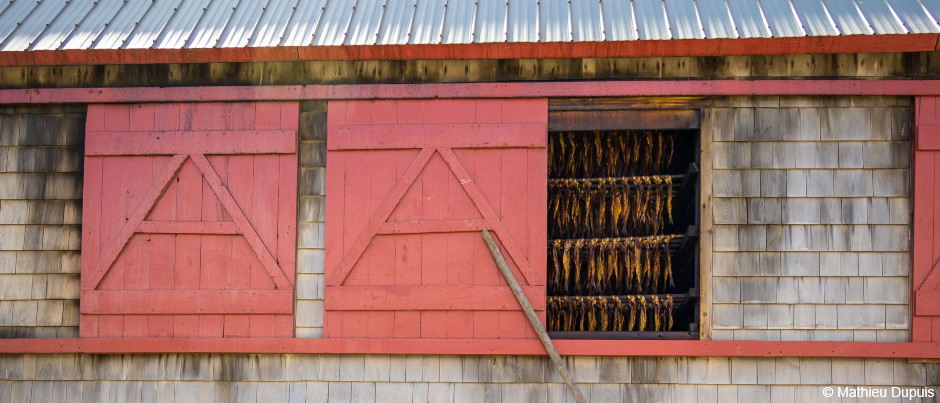 It wasn't until the mid-1990s, when herring returned in small quantities to the Islands, that the Arseneau brothers restored the traditional buildings, learned the rudiments of smoking from their father and opened the smokehouse to the public. "We'll never be mass producers," says Ben. "Our products will remain artisanal, which is essential to maintaining balance. It would have been easy to just produce, but we wanted to share this know-how and pass on our family values and those that were given to us by our predecessors," he explains. Ben à Ben is always happy to welcome visitors to this place steeped in history… and the smell of herring smoking quietly.

Stories like these and enthusiasts who wish to share them with you are found throughout our regions. Come and chat with them on your next trip and continue to be curious about our cultural heritage so that these important parts of our ancestors' lives are never forgotten.
If you liked this article, you might also like...