The

Québec maritime Blog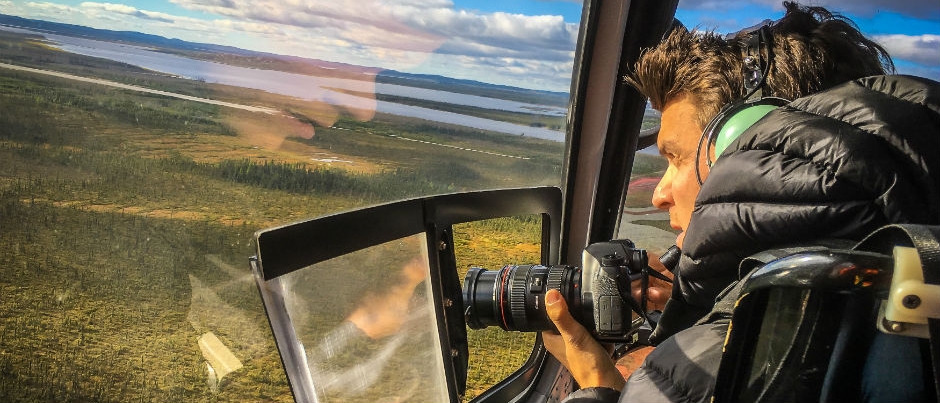 Interview with Photographer Mathieu Dupuis
A Huge Fan of the Maritime Regions of Québec!
Mathieu Dupuis loves exploring. With his camera in hand, he travels the world looking for the best angles to capture magnificent images that reflect the beauty of a region and the people who inhabit it. In his recent book published by National Geographic, Dupuis invites you to discover the richness and diversity of the province of Québec. The first chapter of his book is dedicated to Québec by the Sea, a destination that inspires him greatly! We asked him a few questions to find out more about the ins and outs of his work and his vision of our corner of the world.
Le Québec maritime (LQM): You've had the opportunity to travel the world for your work. Why did you choose to focus on Québec for this book project with National Geographic?
Mathieu Dupuis (MD): Québec is my homeland—I was born here. This type of connection between a place and a person is unique. Contrary to the sprints that are required when you're taking photos in a foreign destination, working on a book about one's homeland is more like a long marathon. There's also emotional involvement. For the book project about Québec with National Geographic, I did background work over several years. It was an exercise in perseverance. Strangely, after driving about 100,000 km, not to mention all the flights I've taken, I still feel like I've only scratched the surface of my subject!
LQM: What about this book makes you the proudest?
MD: National Geographic has been stimulating the imagination for over 100 years. It's a name that's automatically associated with travel and geography, and it also inspires. In this field, many are called, but few are chosen. My years of sacrifice and hard work, as well as my passion for what I do, have finally paid off! I'm very proud of having created winning conditions so that this ambitious project could come to fruition. Even though I know how hard it was, how many obstacles had to be overcome—that just adds to my sense of accomplishment.
It's also a privilege to be able to share my vision of Québec to readers from all over the world!
LQM: You've often said that you have a great love for the maritime regions of Québec. What do they represent to you?
MD: I clearly love water. In my native Abitibi, I grew up on a sailing dinghy and an azure blue Prospector canoe. As far back as I can remember, water has always inspired me. In 2007, I even produced Le Québec au fil de l'eau [Québec by Water], a book of photographs of the St. Lawrence as well as the lakes and rivers of Québec. That was when I really discovered the maritime regions of Québec. It was a revelation! Every trip to these four regions is unforgettable, and inspiration is everywhere!
LQM: What's your favourite part of each of our regions?
MD: I could write a long list for each of them! So many memories are jostling through my mind just thinking about picking favourites! But if I'm limited to one for each region, here's what I'd say: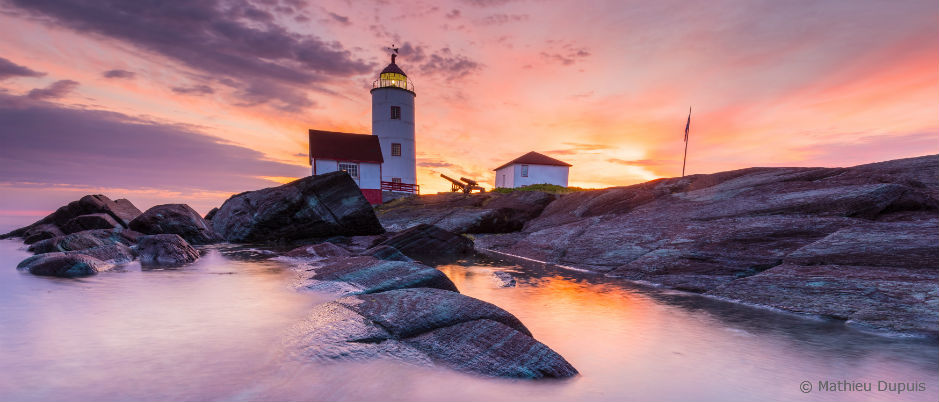 Bas-Saint-Laurent: Sunrise at the Île Verte Lighthouse, where the beauty of the landscape and the maritime heritage of Québec meet! On my last trip there, I took photos at dawn under the watchful eyes of over a dozen seals!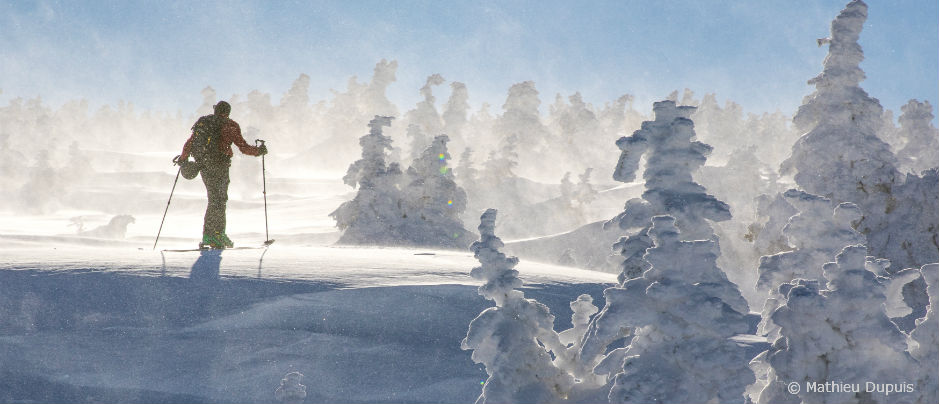 Gaspésie: Standing at the top of Mt. Coleman in the biting winter cold. This world of ice is indescribably beautiful, and the view of the Chic-Chocs is truly breathtaking! I also can't help mentioning skiing down the side of the mountain, which is thrilling experience in its own right!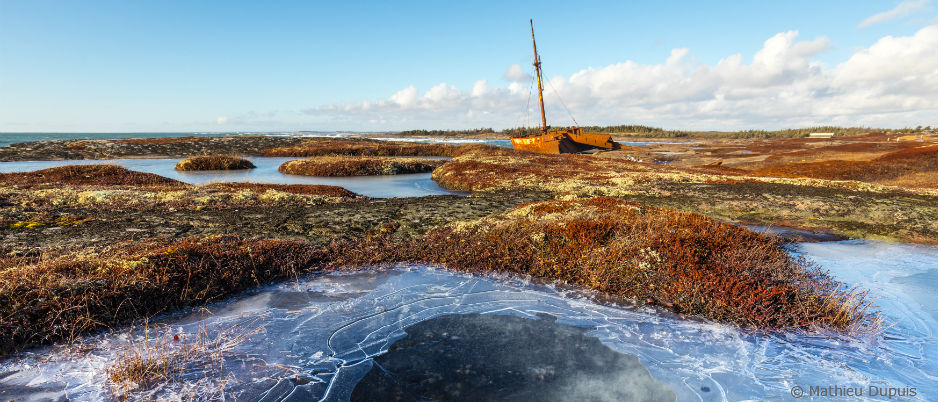 Côte-Nord: Driving to the end of Route 138… and once there, walking to the Brion shipwreck near Kegaska. If you happen to be there during a fall storm, that's an experience of a lifetime! Seeing walls of water smash against the fragmented shore of the St. Lawrence… against the backdrop of the Brion, which was torn apart by the elements… This vision reveals the power of water!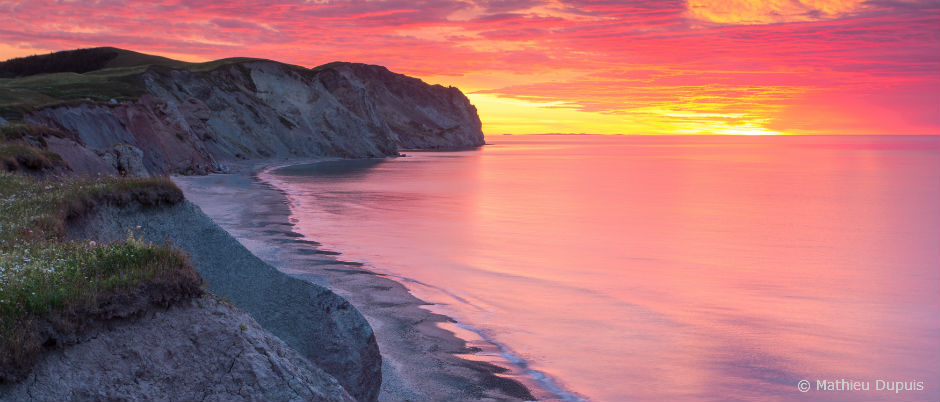 Îles de la Madeleine: Havre aux Maison Island and more specifically the Chemin des Échoueries sector. Whether from the beach or from the top of the surrounding hills, the view always surprises me, especially at sunrise or sunset!
LQM: Can you share any stories about your visits to our regions?
MD: Every image in the book is a slice of life. That's the beauty of photography. When you want magic in your photos, you have to experience a destination at your own pace. Dealing with the weather takes time too! Sometimes things go well and sometimes everything goes sideways.
One of my memorable experiences was a trip to Anticosti Island with a TV crew for the French show Thalassa. We left the inn at dawn and drove a few hours on the Trans-Anticosti. I remember that the floor of the truck was rusted through, so we were literally driving for hundreds of kilometres in a cloud of dust. We then had to walk several kilometres along a river bed to reach the Vauréal Falls. The water was high, and the current was very strong. We had to ford the river several times. The sound technician, a Parisian who wasn't very fond of the outdoors, was quite grumpy (to say the least!). He was far from being in his element, and it seemed like the day was going to go badly for all of us.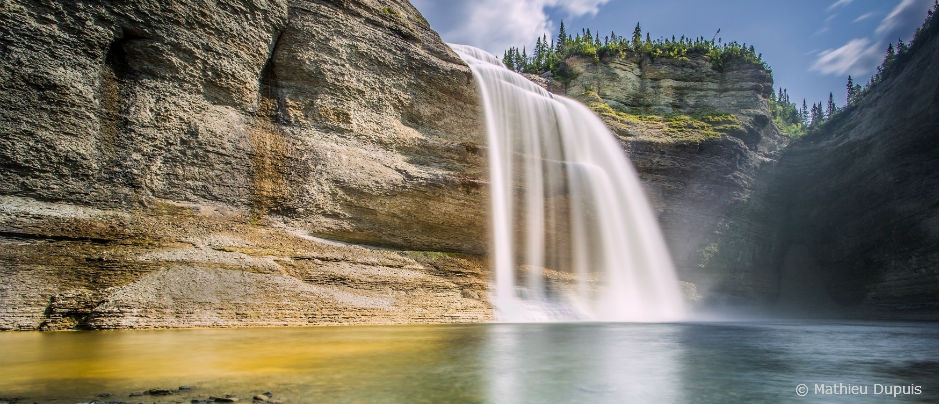 After he fell in a few times while crossing rapids, it was obvious that he wanted to be anywhere else but there. But when he spotted the magnificent falls around the last bend in the river, I saw his eyes light up and his mood transform! He wasn't the same person. On the way back and all through supper, he couldn't stop talking for hours about this natural wonder. Anticosti had worked its magic on him!
LQM: You've met many people in our regions. How would you describe your encounters with the locals?
MD: In general, Québécois people are very friendly. In the maritime regions of Québec, this legendary welcome is even more pronounced. During all my photography trips, many of the locals have helped me at all hours of the day and night.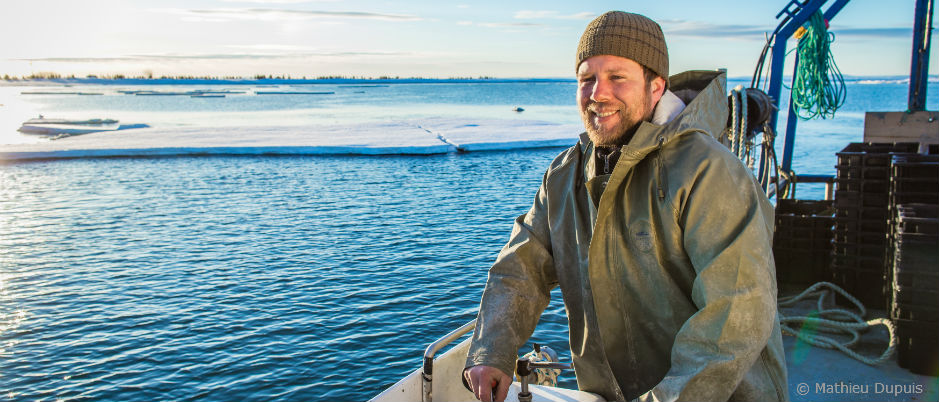 For example, there was Samuel, who came to get me at night in Portneuf-sur-Mer so I could take pictures at dawn on his crab boat surrounded by the ice on the St. Lawrence.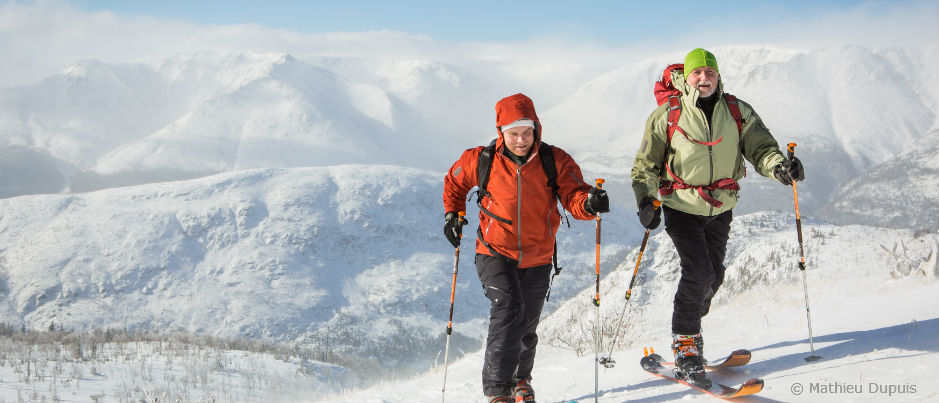 And Jean-Guy in Sainte-Anne-des-Monts, who created a trail for me on his snowmobile in the middle of the night, so I could access the top of one of the Chic-Choc Mountains quickly at sunrise!
I've had many more such experiences during all of my trips!
LQM: Why should someone visit the maritime regions of Québec at least once in their lifetime?
MD: Québec is a vast territory that is sometimes difficult to access. One thing's for sure though, a trip to the maritime regions of Québec never fails to impress! What adds to the beauty of these destinations is that they offer something for everyone, from ultimate adventures to experiences that are accessible to all.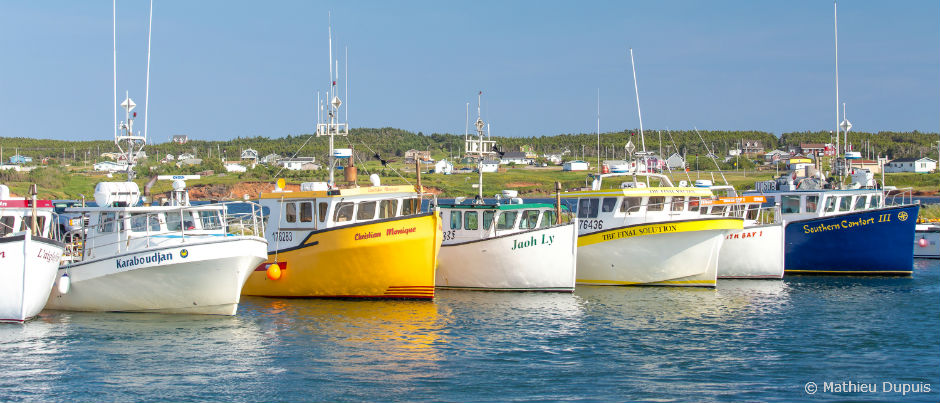 LQM: Do you have any tips for amateur photographers who are visiting our regions?
MD: If there are any places in Québec where it's easy to take photos it's in these four regions. You're surrounded by beauty! My tip to amateur photographers who visit the maritime regions of Québec is to get up early and go to bed late. The quality of the light will make it worth it!
Quick questions
LQM: If you were an animal from the maritime regions of Québec, what would you be?
MD: Something that flies, for sure, so I could glide for hours, soaking up the beauty of the St. Lawrence.
LQM: Is there a place you dream of photographing one day?
MD: In Québec, I'd like to spend more time in the Lower North Shore and certain areas of Nunavik that are harder to get to.
Outside Québec, there are so many destinations I want to photograph! After taking a trip to Iceland in 2014, I've been hearing the call of Scandinavia for a while…
LQM: Is there a place in our regions that you'll never get tired of visiting?
MD: I think all the maritime regions of Québec are destinations I could visit over and over again and never get tired of. The diversity of the landscapes and the rich experiences available in these regions constantly inspire me.
LQM: What is your favourite thing to photograph (wildlife, people, lighthouses, forests, etc.)?
MD: A lighthouse with a person in a magnificent setting is the best!
LQM: What's the best part of your job?
MD: The challenges! Those who think professional photography is easy are wrong. It involves endless hours of waiting, solitude, hours on the road and waking at dawn, day after day. But when everything comes together to create a memorable photo, it's all worth it.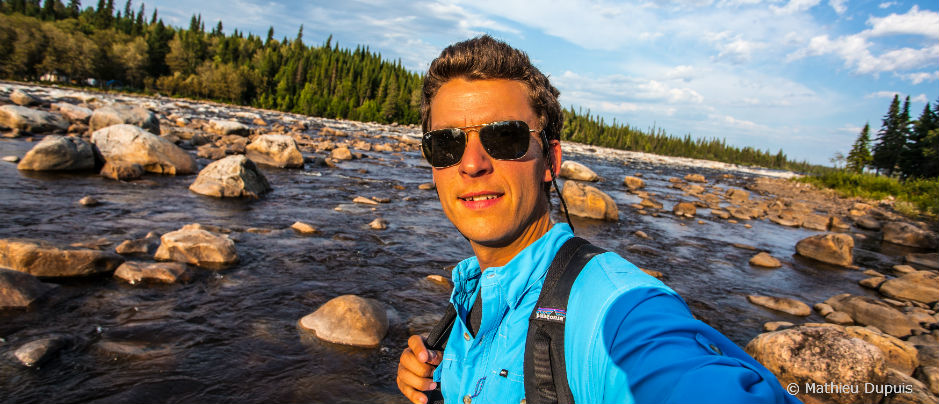 LQM: If you weren't a photographer, what would you do for a living?
MD: I hesitate between writer, bush pilot, professional explorer or engineer.
You can purchase Québec: A Photographic Road Trip Through Canada's Beautiful Province by Mathieu Dupuis in bookstores or online.