The

Québec maritime Blog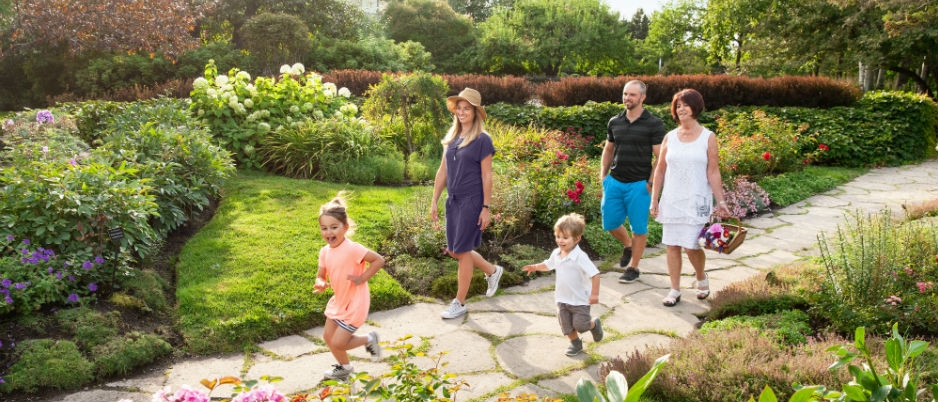 Reford Gardens
Roger St-Laurent/Tourisme Gaspésie
National Parks and Natural Sites: 5 Fun Outing Ideas!
Info and Tips to Help You Make the Most of Your Vacation
Are you a nature and outdoor lover? You'll be in heaven in the maritime regions of Québec, which are home to 10 national parks and many natural sites where you can enjoy your favourite outdoor activities. Here are some sites to explore during your next vacation in our regions.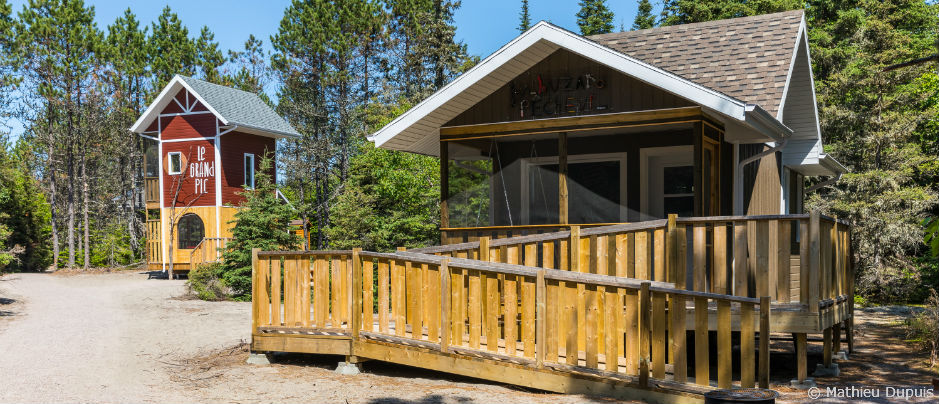 What: A natural site protecting nine ecosystems for visitors to explore
Where: Pointe-aux-Outardes, about 30 km (20 mi.) west of Baie-Comeau (Côte-Nord)
The best time to visit: Early June to mid-October
Helpful tip: To discover all that the nature park has to offer, participate in the Great Contemplative Tour. This 2.5-km (1.5-mi.) hike is led by a guide who will share their knowledge of local flora and fauna with you. Among other things, you'll learn about edible berries and the medicinal properties of local plants. A favourite in the park is the very original bird garden, which includes a general store for birds to take what they need to build their nests as well as an insect hotel!
Bonus: Stay in a giant birdhouse! The nature park takes the theme of birds to another level with five glamping-style cottages inspired by different bird species from the region. Find out from the park's team which one will best suit your personality and needs. Are you more like a great grey owl, a bank swallow, a bluebird, an osprey or a pileated woodpecker?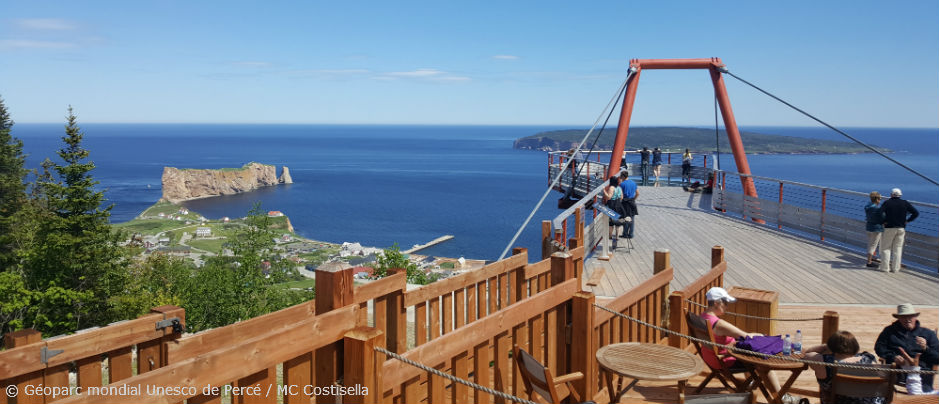 What: A territory with a rich geological heritage recognized by UNESCO where a wide range of discovery activities are offered
Where: Percé (Gaspésie)
The best time to visit: Year-round! Every season gives you the opportunity to discover the landscape from a different angle.
Helpful tip: Start your visit with the interactive Tektonik adventure! This multimedia experience, which covers 500 million years of Earth history, will provide you with a wealth of fascinating information about the geological history of the region and the evolution of Percé Rock. See these facts come to life by exploring up to 24 geosites and several lookouts, then step out onto the glass platform suspended 200 metres (660 feet) above sea level. The view is truly breathtaking!
Bonus: For an even more heart-pounding experience, soar through the air on a 230-metre (755-foot) zipline and soak up a view like you've never seen before from 100 metres (330 feet) above the ground (not available in 2023)! Even though the zipline is on a steep slope and you'll be travelling at up to 50 km/h (30 mph), you'll have plenty of time to admire the village of Percé as well as Percé Rock and Bonaventure Island in the Gulf of St. Lawrence.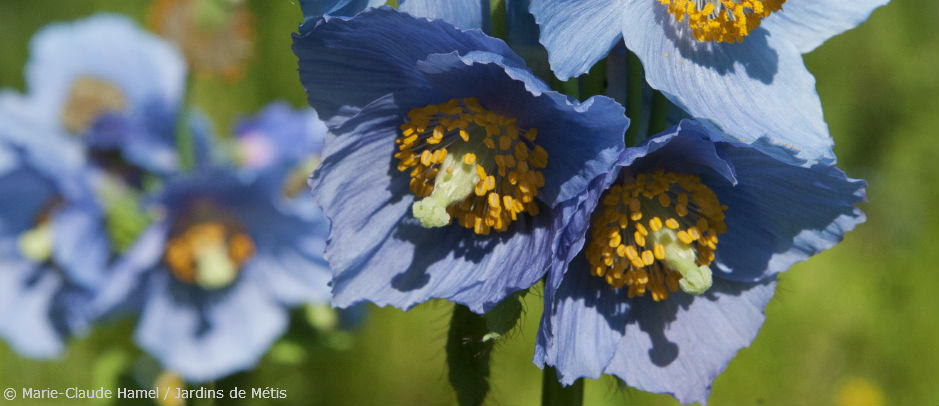 What: A national historic site of Canada and a Québec heritage site showcasing some 3000 species and varieties of plants in various theme gardens
Where: Grand-Métis, 40 km (25 mi.) east of Rimouski (Gaspésie)
The best time to visit: Early June to early October. Every visit leads to new discoveries since different flowers bloom throughout the growing season depending on the species.
Helpful tip: To admire the rare Himalayan blue poppy, the gardens' emblem, plan to visit between late June and mid-July, when it blooms in all its glory in a garden of its own. This magnificent flower with purplish-blue petals and golden stamens sparks curiosity. No wonder it was the favourite of Elsie Reford, who created the Reford Garden and first planted it in 1930. Known to be particularly difficult to grow, the Himalayan blue poppy thrives in the cool and humid climate of the St. Lawrence Estuary.
Bonus: When you visit the Reford Gardens, you'll quickly realize that flowers are found everywhere… even on your plate! Stroll through Elsie's vegetable garden to see edible plants, herbs and flowers that enhance the dishes served in the gardens' cafés and restaurants. You'll enjoy the creations of the kitchen team, which offers unique dishes that sometimes include as many as 15 edible plants in one bite! Bon appétit.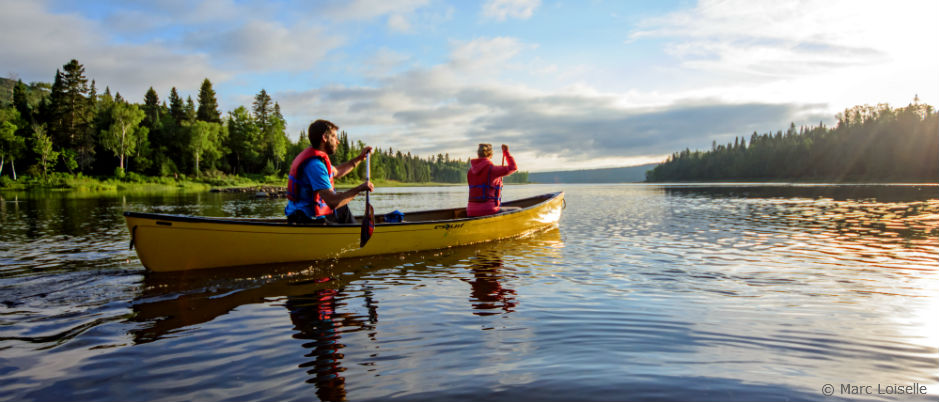 What: A Québec park showcasing forest and water environments in the impressive Notre-Dame Mountains
Where: Témiscouata area (Bas-Saint-Laurent). The park is accessible by road from Squatec or Dégelis, or via ferry from Saint-Juste-du-Lac.
The best time to visit: The park is open year-round, but we recommend visiting from late June to early October to take part in discovery activities or admire fall colours.
Helpful tip: Lake Témiscouata, which is nearly 40 km (25 mi.) wide, is the park's main attraction. There are many ways to enjoy the lake: canoeing, kayaking, pedal boating, stand-up paddle boarding, etc. You can even go on an excursion in a rabaska, a large canoe once used by the Wolastoqiyik (Maliseet) people. You can also soak up views of the lake while hiking or cycling.
Bonus: No matter what activity you do, keep your eyes peeled and you may spot a bald eagle, the park's emblem! If you're curious to learn more about this species, the park offers a discovery activity focused on these birds (in French only). Thanks to a camera installed in a nest, you can even observe a family of eagles without disturbing them.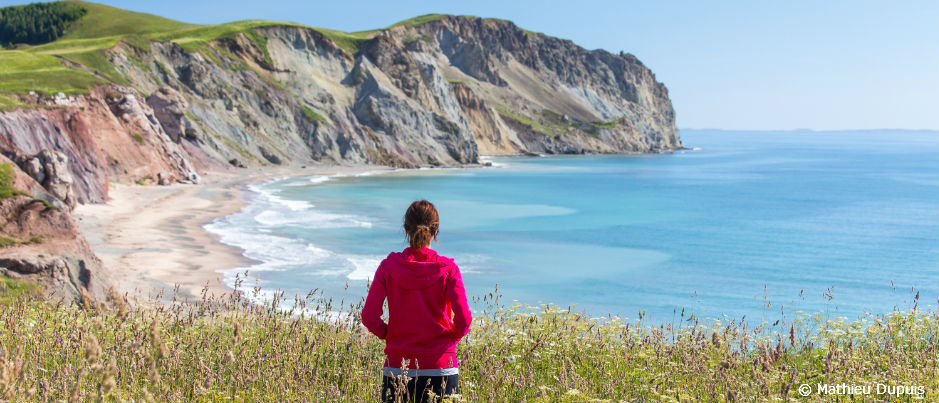 What: A network of hiking trails that includes natural and groomed trails, back roads and long stretches of beach
Where: Îles de la Madeleine
The best time to visit: Spring and fall are particularly good times of year to hike on the Islands.
Helpful tip: Divided into 13 sections that range in length from 9 km (6 mi.) to 28 km (18 mi.), these trails are marked and safe. Before you set out, consult the itinerary for each section, which includes the trails' level of difficulty and suggested rest areas along the way. One thing is for sure, a physical, cultural and spiritual experience awaits you in the magnificent landscapes of the Islands! You can also collect stamps as you go in a logbook that will serve both as a guide and as a souvenir.
Bonus: The 13th section of these trails is found on Entry Island, the only inhabited island that is not linked to the rest of the archipelago by road. To get there you must go by boat and then walk 6 km (4 mi.) over green hills. Enjoy a real a change of scenery on this island! Along the way, you can climb Big Hill, the highest point in the archipelago at 174 metres (571 feet) above sea level. Get ready for an adventure!

A wide range of new experiences and discoveries await you in nature in Eastern Québec! For even more ideas, visit our National Parks and Natural Sites page.
If you liked this article, you might also like...