The

Québec maritime Blog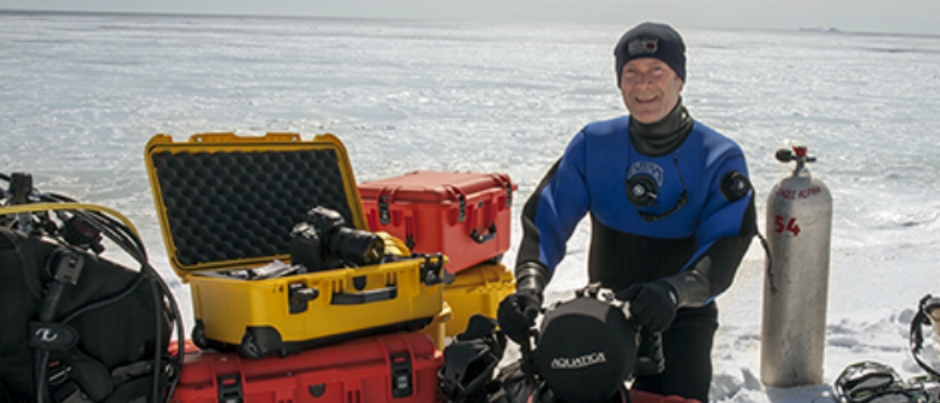 Mario Cyr, a proud Madelinot
Plongée Alpha
The Îles de la Madeleine as Seen by Underwater Cinematographer Mario Cyr
The Îles de la Madeleine region is famous for its seascapes, seafood cuisine and friendly people. But what about its natural resources? Mario Cyr, a world-renowned cinematographer originally from the Islands, spoke passionately about all the things you can find in the archipelago. His work has involved many exploration missions, particularly in Arctic and Antarctic regions, searching for the most admired and enigmatic animals on our planet. But it all started in the Îles de la Madeleine...
Le Québec maritime (LQM): What drew you to the somewhat unusual field of underwater cinematography?
Mario Cyr (MC): To tell you the truth, it was a combination of luck and seizing an opportunity. I was working as a commercial diver when a team from California came to the Islands to film the harp seals. They hired me as a guide, and the cameraman (who was really good, by the way) was freezing his hands and feet after only a few minutes in the water. To help out, I asked them to show me how to work the camera... and an underwater cameraman was born! I was hooked. This was in 1984 and marked the beginning of my interest in underwater photography and videography.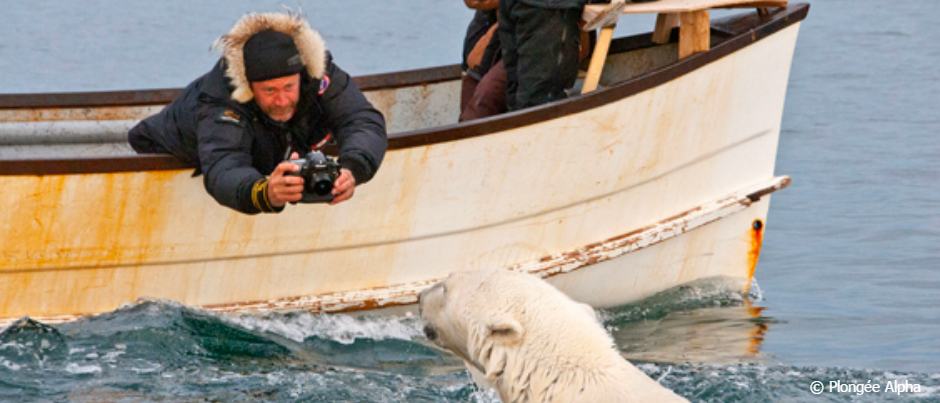 LQM: What does the marine environment of the Îles de la Madeleine look like?
MC: The Îles de la Madeleine region is a paradise for divers because marine life is so abundant. You'll find lobster, several species of crab and plaice, sculpin, mackerel, herring, four species of seals, rock gunnel, cod, ocean pout, Arctic and radiated shanny, skate, capelin, green sea urchins, sand dollars, sea squirts, sea cucumbers, brittle stars, various types of starfish, razor shells, clams, mussels, scallops, moon snails, periwinkles, several species of anemones, at least six types of algae, sponges, jellyfish, sea butterflies and more! There is a truly exceptional diversity of species in these waters. The seabed is algae green, coral pink and various shades of grey...
LQM: What are your favourite subjects to photograph on the Islands?
MC: The seabed, seals, lobster, schools of fish and the endless variety of rock formations.
LQM: Can you tell us a story about your work that happened on the Islands?
MC: The first time I dove with a mother and baby seal, everyone warned me to be careful. But to my surprise, the mother pushed her baby in front of my camera. It was great! Mind you, it was also beginner's luck, because I've since been bitten several times, especially on the ankles. One of my favourite filming experiences in the Islands was with Martin Picard, the chef and owner of the Au Pied de Cochon restaurant. We set up a table on the sea floor and ate scallops and drank champagne!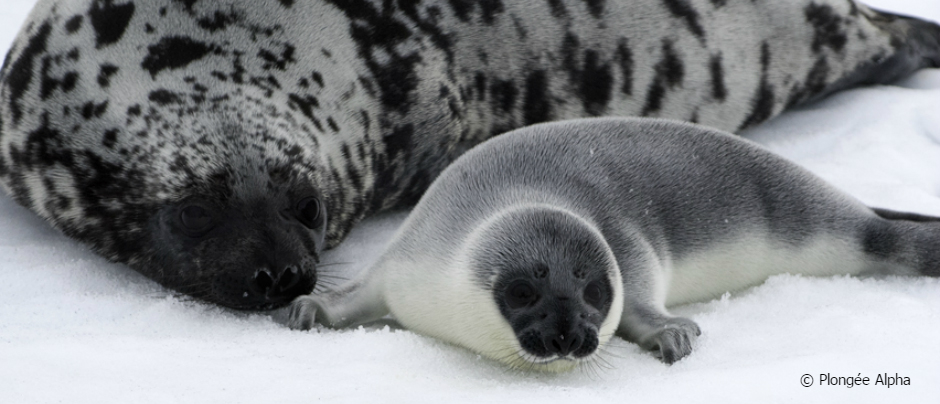 LQM: Your work takes you around the world, particularly to Arctic and Antarctic regions. And yet you still live on the Islands. Why? What does this region mean to you?
MC: I've worked in nearly 60 countries and as soon as I'm done with a film, I fly back to the Islands. It's my oasis: nowhere else in the world is anything like it. The Islands are located in the middle of the Gulf of St. Lawrence and the scenery is breathtaking. The people are great and contrary to what some may say, there's always something to do here. If you want, you can get out there and be active. But especially if you want to relax and recharge your batteries, this is the best place on earth.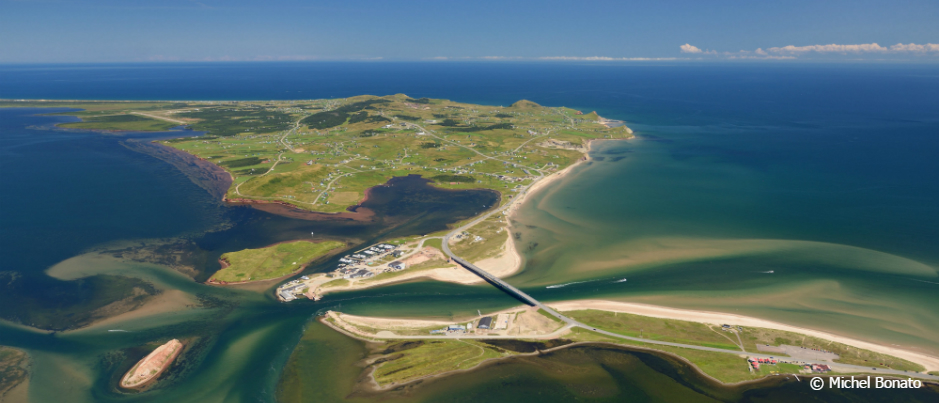 Quick questions
LQM: Your 3 favourite places to eat and drink?
MC:
LQM: 3 places to visit to really understand the Islands?
MC:
LQM: Do you have any friendly advice for someone who's planning to visit the Islands for the first time?
MC: Tour the entire archipelago and especially, get off the beaten track. That's where you'll find the most beautiful areas of the Islands.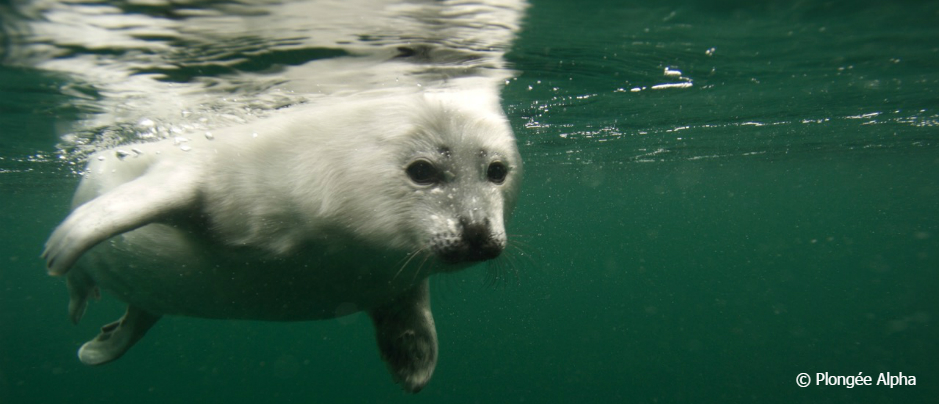 If you liked this article, you might also like...