The

Québec maritime Blog
3 Inns with Lots of Personality in the Maritime Regions of Québec
If you're anything like me, when it comes to your vacation, you want to be treated like an honoured guest. You're also probably looking forward to meeting friendly people, trying new things and relaxing in inspiring surroundings. Every inn is different and is often a reflection of the people who work there or its unique location. Here are three charming inns that stand out.
Auberge du Mange Grenouille (Bas-Saint-Laurent)
Auberge du Mange Grenouille
© Simon Jutras/Auberge du Mange Grenouille
As soon as you enter the Auberge du Mange Grenouille, you will be transported to another world: forget the sleek and modern look; here you'll find uniquely decorated rooms filled with the many treasures the innkeepers have collected from around the world. The inn's reputation also rests on its delicious cuisine, which features local dishes prepared with care, as well as incredible views of sunsets and the Bic Islands. Add to that a flower garden, a boutique (in a chapel) and, especially, the warm welcome and the little touches that the team has in store for you, and you'll be over the moon!
Auberge de montagne des Chic-Chocs (Gaspésie)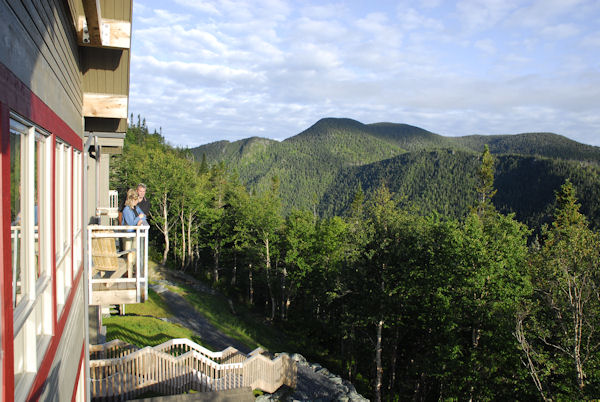 Auberge de montagne des Chic-Chocs
© Sépaq
Perched 615 metres (2000 feet) above sea level in the middle of the wilderness, the Auberge de montagne des Chic-Chocs is surrounded by breathtaking panoramas. As soon as you arrive, the staff will do their best to put you at ease and offer you an exceptional stay. The inn will appeal to outdoor enthusiasts, who can explore the vast surrounding territory on foot or by mountain bike, either on their own or with a guide. The inn also invites you to rest and relax in comfortable rooms without TV or radio and cozy common areas that encourage conversation and interaction with other guests.

La Galouïne Inn & Restaurant (Côte-Nord)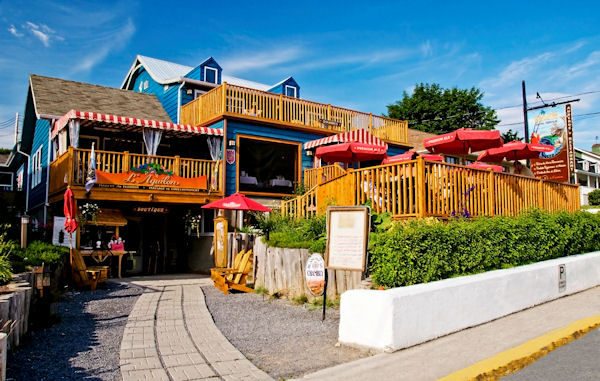 © La Galouïne Auberge et Restaurant
The La Galouïne Inn is conveniently located at the heart of the village of Tadoussac. Moreover, you're only a 5- to 10-minute walk from the wharf where you can go on a whale-watching excursion or visit the Marine Mammal Interpretation Centre (CIMM). This charming and friendly inn also offers a restaurant, a boutique and one of the best terraces in town, all under the same roof! I bet you're already imagining yourself there, with a drink in hand. Take advantage of your stay at the inn to enjoy its cuisine featuring regional flavours. The chef will also be very happy to introduce you to the inn's specialities, including smoked duck and fish.
Enjoy a unique experience with your loved ones in any of these establishments. Don't wait too long to make your reservations and, above all, have a great time!
If you liked this article, you might also like...