The

Québec maritime Blog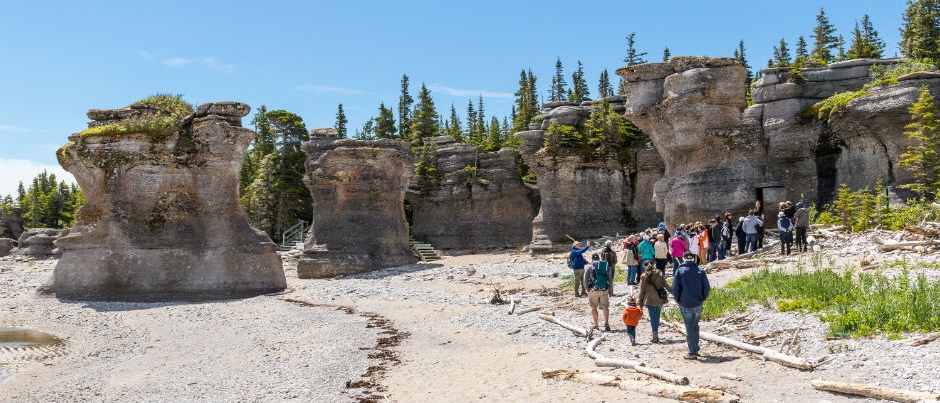 Mingan Archipelago National Park Reserve
Mathieu Dupuis
Top 3: Your Photos of National Parks and Natural Sites on Instagram
Nature and wide-open spaces are featured in many travel photos taken in the maritime regions of Québec. This isn't surprising, since our regions boast lots of beautiful scenery! We recently put out a call for your Instagram photos in our newsletter and on social media: here then is our selection of the top three photos of national parks and natural sites taken in our regions.
Percé UNESCO Global Geopark
As you can see from this photo, the suspended glass platform in the Percé UNESCO Global Geopark offers a stunning view! If you have the opportunity to visit this site, you can admire some of the treasures in Parc national de l'Île-Bonaventure-et-du-Rocher-Percé from up high as well as see the village of Percé from another angle!
Îles de la Madeleine
Wouldn't you love to trade places with this person? The Îles de la Madeleine offer over 300 km (190 mi.) of superb beaches—more than enough space for everyone! As the locals and visitors will tell you, there are many spots on the Islands where you'll feel like you have the place to yourself!
Île aux Lièvres
If you liked this article, you might also like...