The

Québec maritime Blog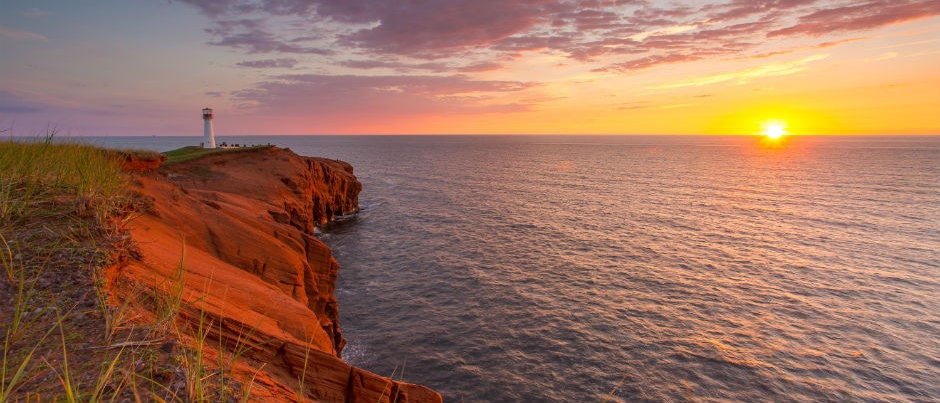 Mathieu Dupuis/Le Québec maritime
Where to Stay in the Îles de la Madeleine: Lodging for All Tastes!
Are you planning a trip to the Îles de la Madeleine and looking for places to stay? Here are a few suggestions by type of lodging: hotels, B&Bs, campgrounds and more.
Hotels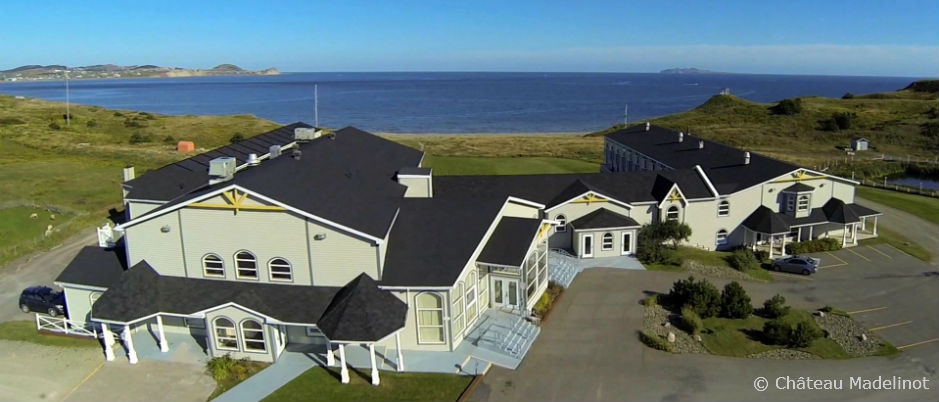 Are you looking for the comfort of a 3-star hotel? You have several options to choose from on the Islands! On Havre Aubert Island, you can stay at Auberge chez Denis à François, which offers 14 tastefully decorated rooms as well as a sunny dining room where you can savour delicious seafood. You can also opt for Auberge Havre-sur-Mer, which offers 12 rooms and private access to the beach as well as a relaxing spa.
On Cap aux Meules Island, stay in one of the 118 rooms at Château Madelinot, where you can also enjoy the indoor pool and jacuzzi as well as bistro-style cuisine at the Accents restaurant.
Finally, you can stay in a refined 4-star establishment on Havre aux Maisons Island: Domaine du Vieux Couvent. Enjoy a good night's sleep in one of 11 comfortable rooms with magnificent views of the sea as well as authentic island cuisine at the La Moulière restaurant.
B&Bs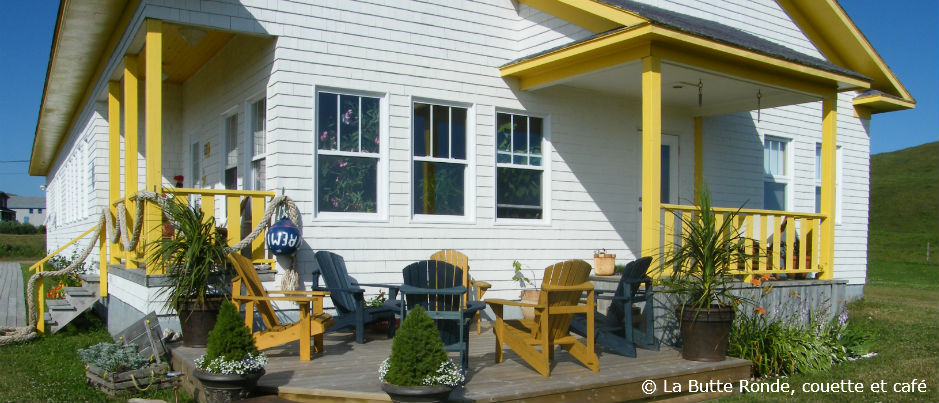 Do you love staying in cosy B&Bs? Still on Havre aux Maisons Island, La Butte Ronde welcomes you in a former country schoolhouse, now transformed into a 4-sun bed and breakfast. Relax in the common areas such as the veranda and patio before spending the night in one of the 5 spacious rooms with a view of either the sea or the hills.
Apartments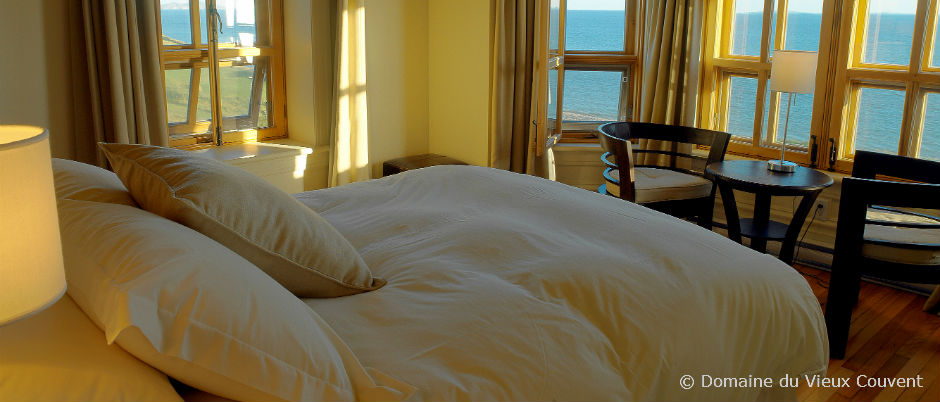 Are you looking for an apartment instead? Domaine du Vieux Couvent (on Havre aux Maisons Island) has 6 apartments, which you can rent either daily or weekly. All units have a kitchenette so you can prepare your own meals.
Campgrounds and unusual accommodations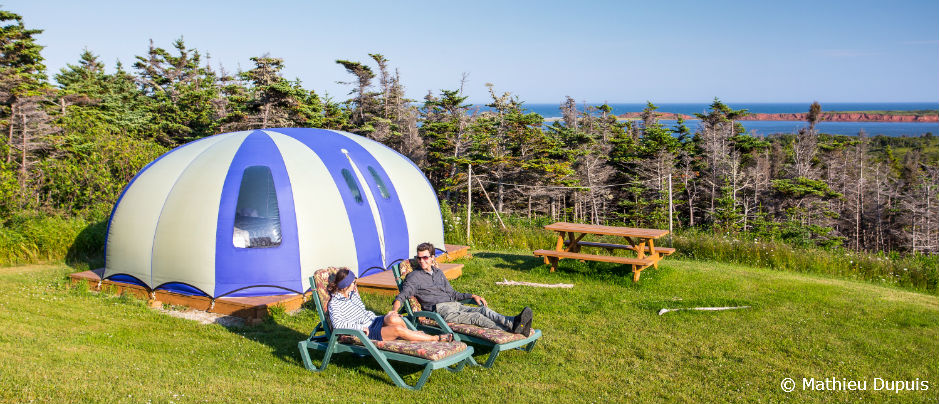 If you're an outdoor lover, you may want to camp at Parc de Gros-Cap, on the tip of the Gros-Cap Peninsula on Cap aux Meules Island, or at Auberge La Salicorne on Grande Entrée Island. The park offers 126 campsites, while La Salicorne has 22. Either way, you're guaranteed a stunning view of the sea!
Are you looking for something a little more unusual? Parc de Gros-Cap also offers glamping units. Designed to resemble fishermen's cabins (which were known as salines), they can accommodate up to 4 people and are equipped with beds, bedding, lighting, a mini fridge, all you need to prepare meals and more. Auberge La Salicorne, on the other hand, offers 3 bubble tents for an unusual experience in harmony with nature.
Resorts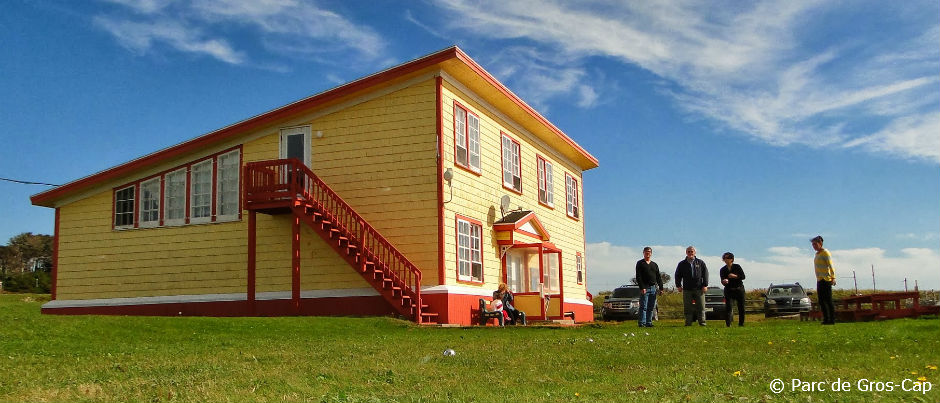 Are you looking for a hassle-free vacation? Auberge La Salicorne offers a wide range of activities for a unique stay on the Islands: hiking, sea kayaking, cave excursions, etc. In addition to tent and bubble camping, you can also stay in one of their 26 rooms with a private bathroom and enjoy delicious seafood in the dining room—all on the same site!
Parc de Gros-Cap also offers many activities and is particularly popular among sea kayakers. Short excursions are available for beginners; more experienced kayakers can participate in all-inclusive guided expeditions lasting two or more days. As mentioned earlier, you can camp or stay in a glamping unit in the park, but you can also spend the night in a hostel offering 9 rooms as well as a communal kitchen and shared bathrooms.
As you can see, you have lots of options on the Îles de la Madeleine—and these are just a few of them! For more suggestions, visit the Tourisme Îles de la Madeleine website. Enjoy your stay!
If you liked this article, you might also like...