The

Québec maritime Blog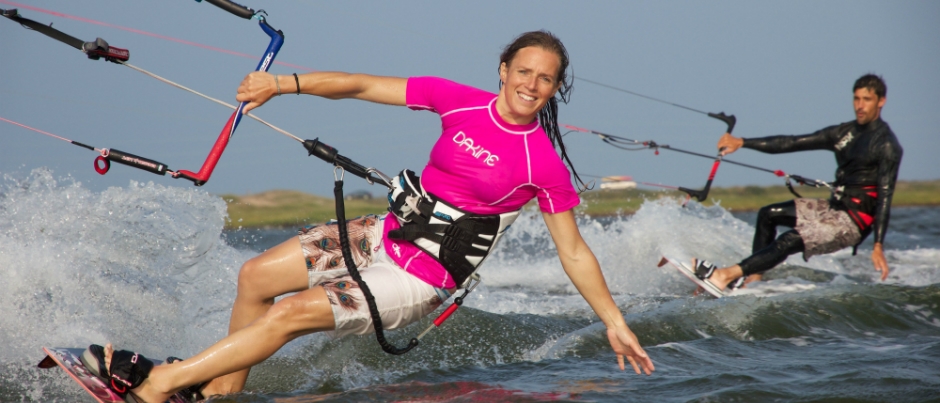 Kitesurfing in the Îles de la Madeleine
Aérosport
4 Unusual Activities to Try in the Maritime Regions of Québec
Thanks to favourable weather conditions and unique geographical features, the maritime regions of Québec offer a wide variety of outdoor activities, some of which are rather unusual. Here are four not to miss during your next trip to our regions.
1. Snorkelling with salmon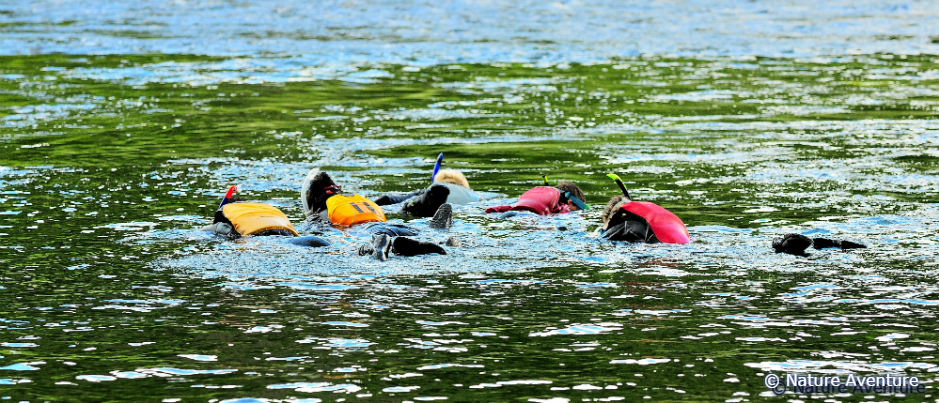 Imagine putting on a wetsuit, mask and snorkel and then swimming the Matapédia and Assemetquagan rivers with Atlantic salmon! You can enjoy this unique experience with Nature Aventure, which offers several snorkelling packages that include equipment and lunch. Be sure to visit this corner of the Matapédia Valley in Gaspésie to learn more about the life cycle and behaviour of Atlantic salmon in these well-known rivers.
2. Kitesurfing and kite buggying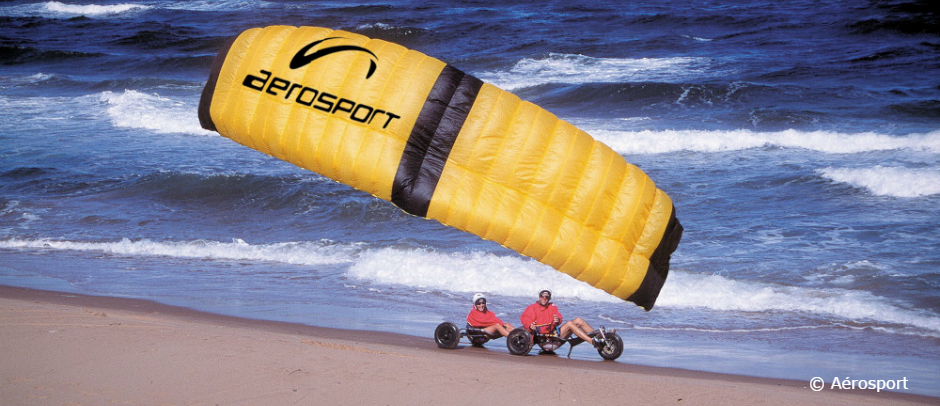 The wind is ever-present in the Îles de la Madeleine and a constant source of fun for locals and visitors alike. Many wind sports are enjoyed on the Islands, particularly kitesurfing. White-sand beaches, red cliffs and rolling green hills make for idyllic landscapes in which to surf and be transported by the wind. Immense sand flats and brisk winds also provide the perfect conditions for kite buggying: sit back in a light vehicle powered by a traction kite and let the wind do the work for you! For more information about these unforgettable activities, contact the Aérosport team.
3. Fun with inflatables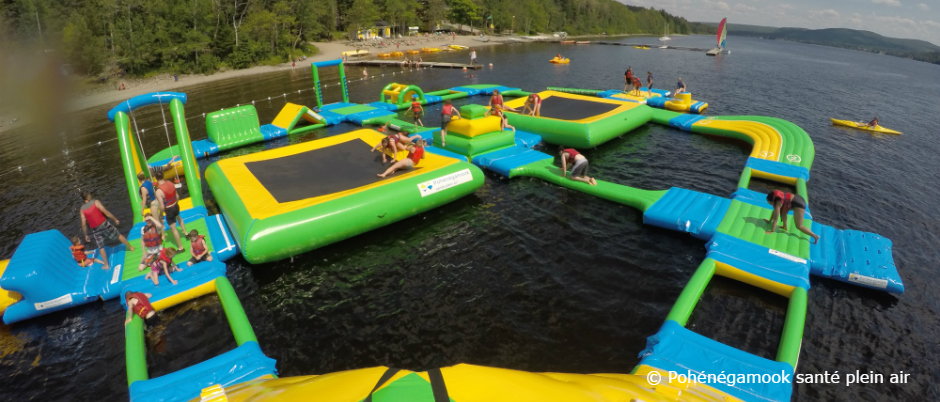 Have you ever watched any of those TV shows in which contestants have to run an obstacle course while trying not to fall in the water? You can now try this type of course for yourself in the Wipe Challenge Zone at the Pohénégamook Santé Plein Air resort in Bas-Saint-Laurent. Located in an enchanting setting, the 30-by-40-metre inflatable structure on Lake Pohénégamook offers slides, obstacles and platforms. Dare your family and friends to join in the fun!
4. Sea kayaking at night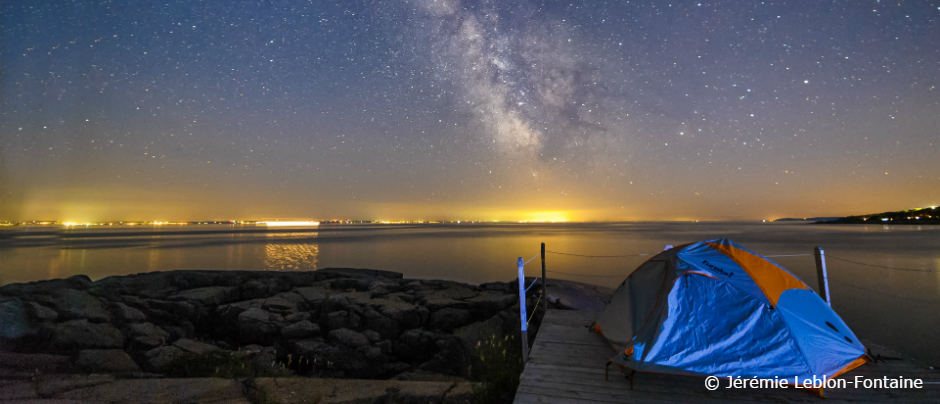 In the Côte-Nord region, Mer & Monde Écotours offers a unique activity: a "Sound and Light Show" sea kayaking excursion. Departing from Les Bergeronnes or Anse à la Cave, this night-time outing will give you the opportunity to listen to whale sounds using a hydrophone and observe bioluminescence, a reaction produced by phytoplankton that gives the water a green fluorescence at night. This is a magical feast for the eyes and ears! Mer & Monde Écotours provides double kayaks and specialized equipment as well as a professional guide, for a sea experience you will never forget! Find out when the excursion is available by contacting the company directly.
Does this list make you want to discover the maritime regions of Québec from a different angle? Whether you're interested in more traditional outdoor activities or those mentioned above, please consult the "What to Do" section of our website for more information and to help you plan your next vacation to our regions!
If you liked this article, you might also like...