The

Québec maritime Blog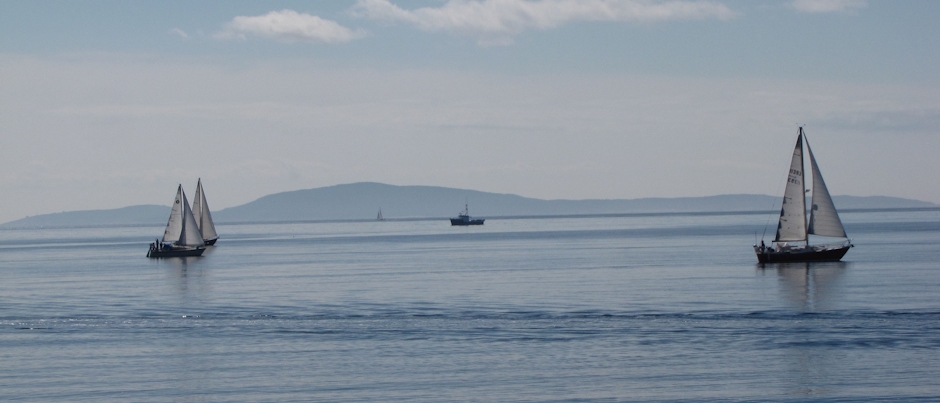 Voiliers navigeant dans l'archipel des Sept Îles
Rachel Devost / Tourisme Sept-Îles
48 Hours… in Sept-Îles
Nature in the city… This could be the slogan for Sept-Îles, one of the largest cities in land size in Québec, with an area of over 2000 km2 (770 sq. mi.). Named after the seven islands that protect its round bay, Sept-Îles is a must-see destination in Côte-Nord that boasts one of the highest numbers of sunny days per year in the province.
Its major industries—aluminum being the most important—and its cultural vitality also contribute to the reputation of this urban area of 26,000 inhabitants, which was officially founded in 1951 on what was once Innu land. Fishing is also an important sector of the economy. An impressive number of crab and shrimp are caught in traps baited with herring. Seafood enthusiasts can sample and buy fresh seafood along the Old Wharf.
Day 1 (AM): Industrial heritage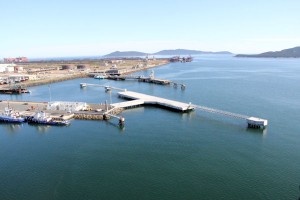 The Sept-Îles port © Michel Frigon / Tourisme Sept-Îles
A tour of an aluminum manufacturing company is an opportunity to feel the economic pulse of this region. Along with the regional hospital and the mining companies, Aluminerie Alouette is one of the most important employers in Sept-Îles. Every summer, from mid-June to mid-August, you can join one of two free daily tours of the facilities. A guide will take you on a two-hour journey into the heart of the largest primary aluminum smelter in the Americas.
Day 1 (PM): Local history
There's nothing better than a visit to the museum to steep yourself in the rich history of Sept-Îles. Learn about the region's 7000 years of human habitation at the Musée régional de la Côte-Nord. You can also visit the Musée Shaputan, which has an excellent exhibit on the traditional way of life of the Innu. Other sites of historical interest include the Vieux Poste, a reconstructed fur trading post; the Société historique du Golfe, a local historical society; and the Centre d'interprétation de Clarke City, an interpretation centre focused on the history of Clarke City, a paper mill town.
Day 2 (AM): A breath of fresh sea air
Interpretive activities surrounding marine biology © Tourisme Sept-Îles
You can't visit Sept-Îles without visiting its namesake archipelago. While it's possible to boat out to the islands on your own, why not treat yourself to a cruise or sea excursion? A Zodiac adventure will immerse you in stunning scenery within half an hour of the mainland. Several species of marine mammals can be observed in the bay and surrounding area.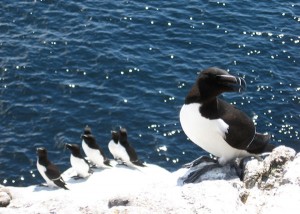 Razorbills in the Sept Îles Archipelago © Raphael Chouinard / Tourisme Sept-Îles
Of the seven islands that make up the archipelago, only one, Grande Basque, is accessible to visitors. It offers 11 km (7 mi.) of hiking trails as well as about 20 wilderness campsites. Give yourself about 6 hours to fully explore this little corner of paradise. You can also participate in interpretive activities that focus on local geology, marine biology or mycology (the study of mushrooms). The archipelago is also home to a bird sanctuary on Corossol Island. Although you can't land on this island, you can observe its bird colonies during sea excursions.
Day 2 (PM): Outdoor adventures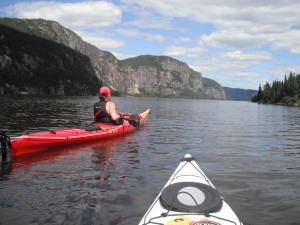 Kayaking on the Sainte-Marguerite River © Ghislain Boisvert / Tourisme Sept-Îles
There are many hiking and cycling opportunities in Sept-Îles. In addition to fishing lakes and rivers, such as the Moisie, a renowned salmon river, the town boasts some lovely beaches, including Gallix Beach, which offers 14 km (9 mi.) of sand. Located 32 km (20 mi.) west of the city, Parc du Souvenir offers exceptional views of Sainte-Marguerite Bay and is a favourite among hikers.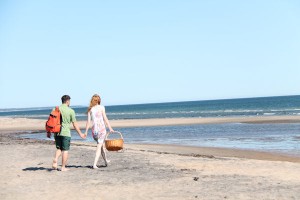 One of the many beaches of Sept-Îles © Tourisme Sept-Îles
Other sites worth visiting are Parc Aylmer-Whittom, a bird watcher's paradise; the Jardin communautaire ruisseau Bois-Joli, a garden in the Ferland sector; and the Lac Daigle Promontory, which offers a spectacular view of Sept-Îles and its archipelago. Cycling enthusiasts will want to explore the 3.5-km (2-mi.) Nature Trails to discover the biodiversity found in Sept-Îles Bay, as well as the Promenade des Métallos, which begins at the eastern edge of the city, on Route 138.
If you're up for some evening entertainment, head to Parc du Vieux-Quai. A favourite among the locals, this park bustles with activity throughout the summer. The Yellow Tent draws people in like a beacon for free music concerts. There's no way you'll be bored during your stay in Sept-Îles!
Lodging and restaurants
Sept-Îles offers a wide range of lodging options (hotels, motels, youth hostel, campgrounds, B&Bs, tourist homes and cottages) as well as many regional restaurants. Download the city's holiday guide for lodging and restaurant listings.
Are you ready for a vacation? Start planning your stay in Sept-Îles today!
For more information:
Tourisme Sept-Îles
1401, boulevard Laure Ouest
Sept-Îles (Québec) Canada
G4R 4K1
Tel.: 418-962-1238
Toll-free: 1-888-880-1238
www.tourismeseptiles.ca
If you liked this article, you might also like...