The

Québec maritime Blog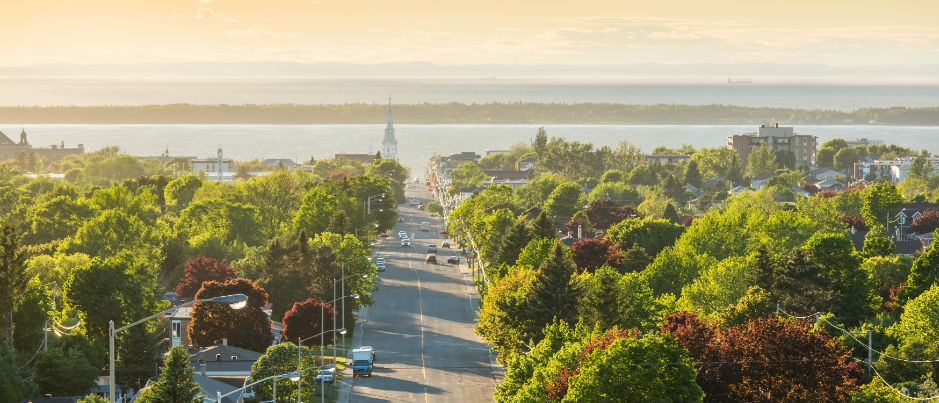 5 Surprising Facts about Rimouski
A seaside city offering both urban vitality and proximity to nature, Rimouski promises you a stay that will meet all your expectations, whether you're a culture lover, outdoor enthusiast or history buff. Are you planning to visit this city in Bas-Saint-Laurent during your next vacation? Here are five facts about Rimouski that may surprise you!
1. It's easy to see a variety of wildlife species in Parc national du Bic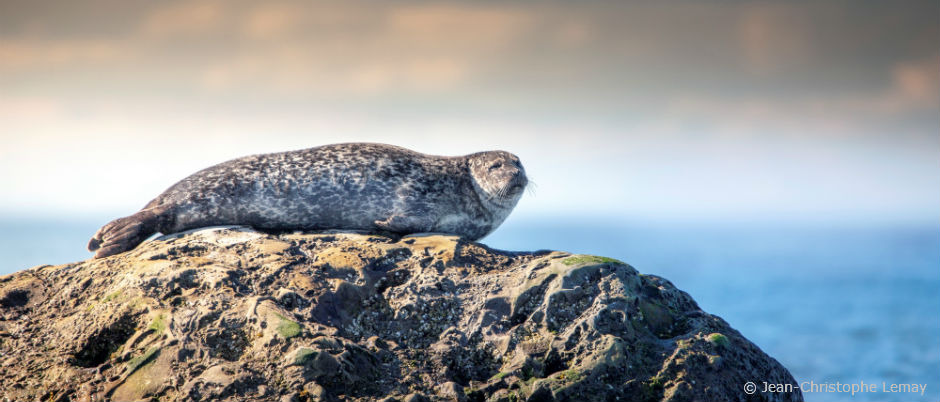 Harbour seals, grey seals, white-tailed deer, common eiders, peregrine falcons and foxes are just some of the wildlife species you can see in Parc national du Bic. If you spend a day in the park, you're likely to spot several animals! While you may encounter some unexpectedly along a trail, others can be seen in their favourite spots in the park: common eiders at Point aux Eiders, birds of prey at the Raoul-Roy lookout and seals at Pointe aux Épinettes and Cap Caribou. Park rangers are on hand to tell you more about these fascinating species and answer all your questions.
2. Rimouski is home to Canada's first submarine open to the public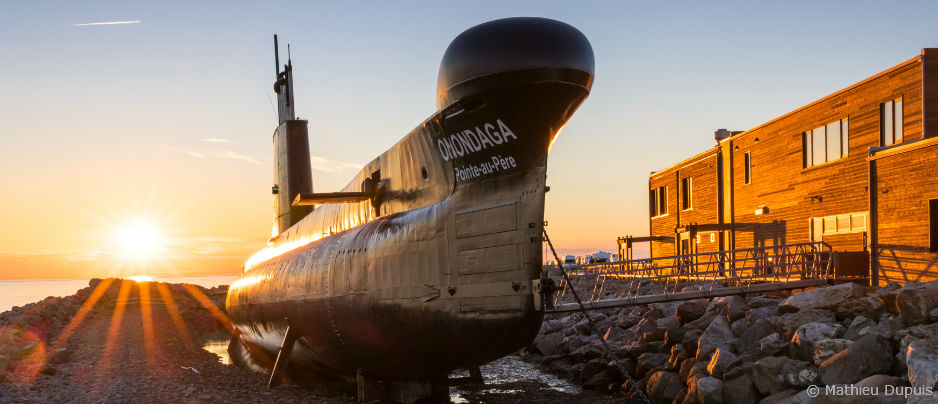 Visit the Pointe-au-Père Maritime Historic Site and immerse yourself in the life of the submariners who lived aboard the Onondaga. Learn the secrets of this 90-metre (300-foot) vessel during an audio-guided tour while visiting the control room and torpedo room as well as seeing the engines, kitchen, living quarters and very narrow berths. While you're there, you can also discover the Pointe-au-Père Lighthouse (the second tallest in Canada), the Empress of Ireland Museum (where you can learn about the history and the tragic sinking of this ship through an exhibition and multimedia show) and much more!
3. You can cross the highest suspension footbridge in Québec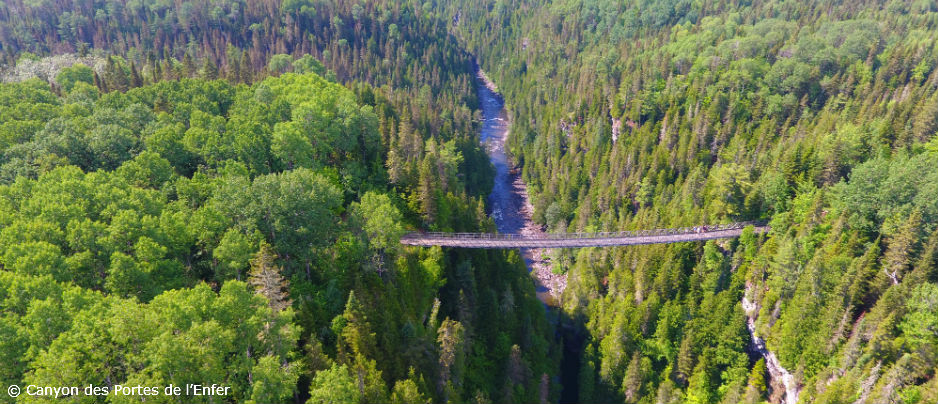 If you love heights and wide-open spaces, you'll want to visit the Canyon des Portes de l'Enfer (Hell's Gate Canyon). Located about 35 km (22 mi.) south of downtown Rimouski, this site is home to the highest suspension footbridge in the province of Québec. From the vantage point of 63 metres (205 feet) above ground, you can admire a breathtaking view of an endless forest, the canyon (which stretches for nearly 5 km [3 mi.]) and—if you're brave enough to look—the Rimouski River flowing down between rock faces. You can also explore a vast network of hiking trails, admire the 20-metre (65-foot) high Grand Sault Falls and walk down a 300-step staircase. Want to learn more about log driving? Visit the site that pays tribute to these courageous men where you can see a reconstructed camp and river boat as well as period photos.
4. A hermit lived for nearly 40 years on an island off Rimouski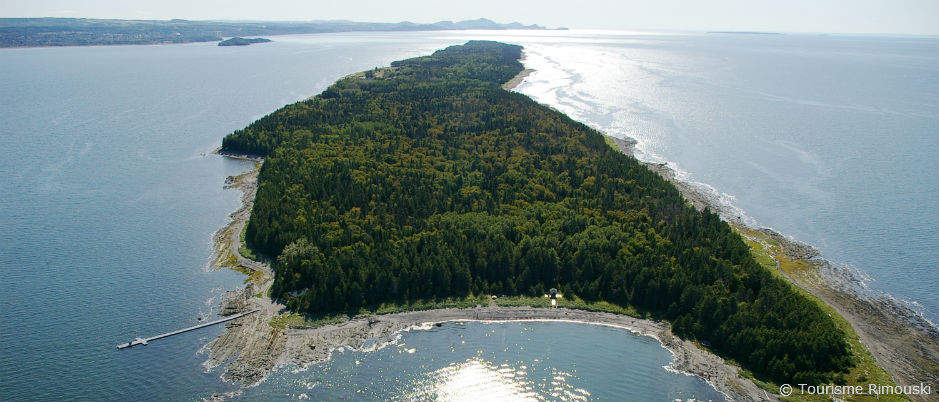 Did you know that, in the 17th century, a hermit named Toussaint Cartier lived alone for nearly 40 years on Saint-Barnabé Island? To find out more about his story and learn about the highlights of life on this island located 3 km (2 mi.) off the coast, hop on an inflatable boat at the Rimouski marina. Once on the island, enjoy the self-guided tour as well as 20 km (12 mi.) of hiking trails, 12 primitive campsites and many opportunities to observe harbour seals and up to 72 species of birds. As a bonus, you'll get to see the city from a new angle. Book your boat trip soon!
5. You can stroll along the St. Lawrence River in the heart of the city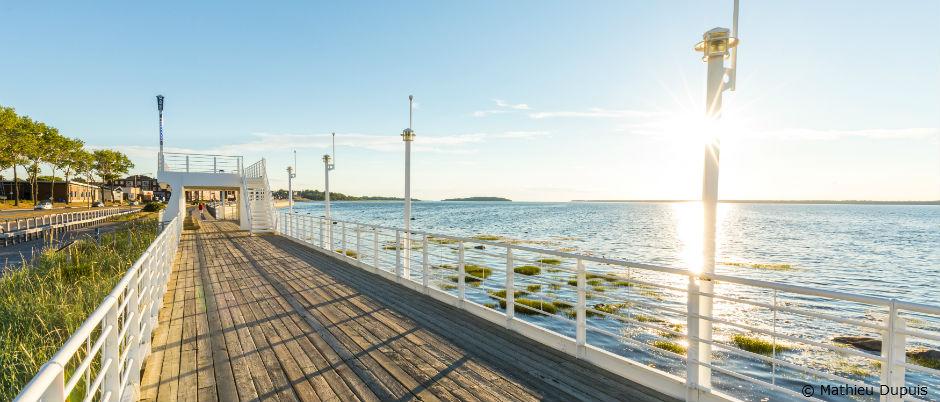 Do as the locals do and breathe in the fresh sea air while strolling along the Promenade de la Mer. This 4.3-km (3-mi.) seaside boardwalk gives you easy access to downtown Rimouski on one side and a breathtaking view of the ever-changing sea on the other. Follow the evolution of the tides in real time by checking out the tide towers found along this walk. Would you like to spend some time soaking up the surrounding scenery? Sit comfortably at one of the two lookouts or on the recently built breakwater and enjoy the view! Sunsets are particularly colourful… From downtown, you can also continue your walk in nature along trails that follow the shoreline and the Rimouski River. On the agenda: salt marshes, woodlands, wildlife observation and more.

Did these five facts about Rimouski pique your interest? Visit our website to start planning your trip today!
If you liked this article, you might also like...