The

Québec maritime Blog
Rimouski, Bas-Saint-Laurent
Mathieu Dupuis
En Route to Rimouski
Rimouski offers the best of both worlds, combining urban vitality with proximity to nature. Even in the heart of the city, it's easy to escape from it all along the magnificent Promenade de la Mer boardwalk, which runs along the St. Lawrence. Offering lively festivals and breathtaking coastal scenery, Rimouski is the ideal destination for a road trip that will remain etched in your memory forever!
When to go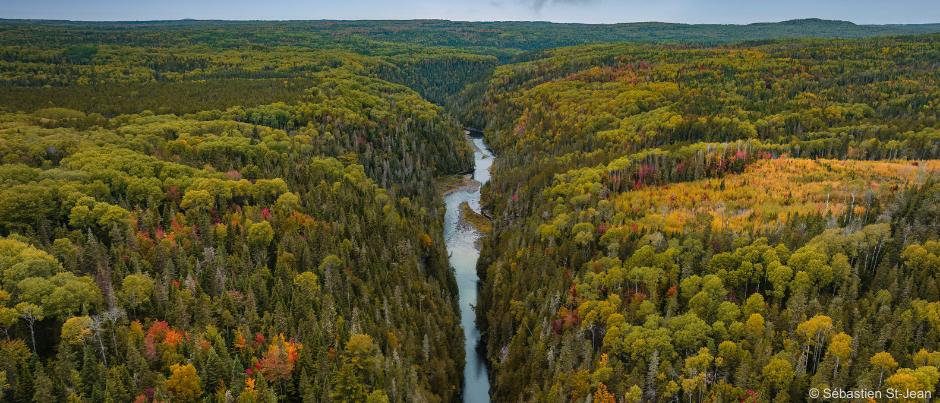 Fall is the perfect time of year to fully explore what makes Rimouski and the surrounding area so special. From early September to early October, you can make the most of the indoor and outdoor activities available in this area.
What to see and do
Come and admire colourful fall scenery in Rimouski as well as visit local attractions that will appeal to culture and history buffs!
For outdoor enthusiasts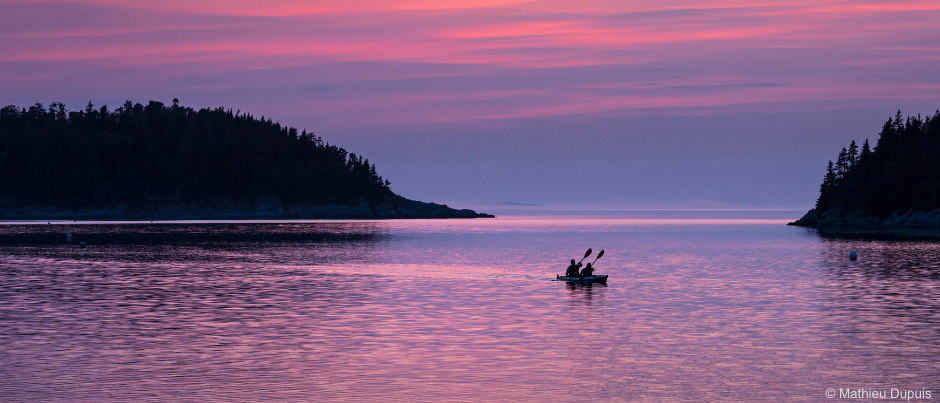 For culture and history buffs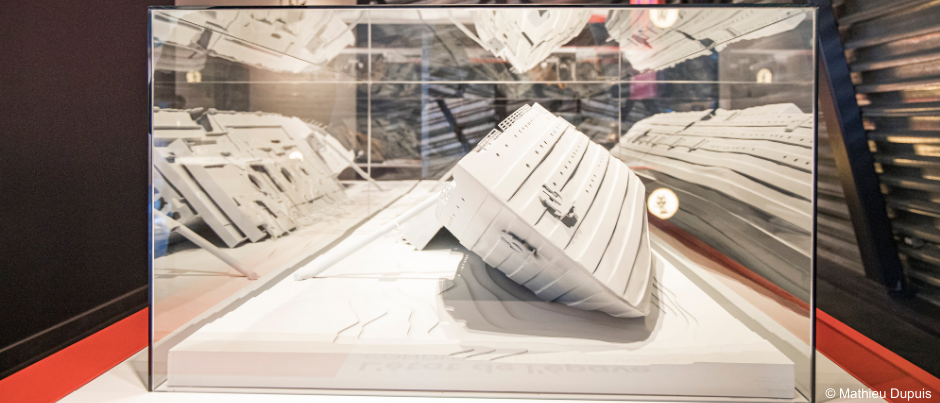 Pointe-au-Père Maritime Historic Site : Home to an iconic lighthouse built in 1909, this historic site also offers you the opportunity to visit the Onondaga submarine (on an audio-guided tour) and the Empress of Ireland Museum, which presents the tragic sinking of this ocean liner in 1914.
Local flavours : Many establishments in and around Rimouski showcase local products and ingredients, including several distilleries and microbreweries. Be sure to visit the Distillerie du St. Laurent, which is famous for its gin and Acerum (a new type of spirit made with maple syrup), as well as the Le Bien, Le Malt microbrewery, which offers a variety of craft beers brewed on site.
Events : Rimouski is bustling with events, including the renowned Festi Jazz International in early September. If you visit a few weeks earlier, you can also attend the Grandes Fêtes TELUS and the "Concerts aux Îles du Bic" Chamber Music Festival.
Where to stay
The Rimouski area provides visitors with a wide selection of accommodation options. Offering comfortable rooms with panoramic views of the Bic Islands or the St. Lawrence Estuary, Auberge du Mange Grenouille (in Le Bic), Hôtel Rimouski and Hôtel Le Navigateur will meet all your expectations. Another great option is Motel Bienvenue in the Pointe-au-Père sector. Looking for more privacy and space? Domaine Valga offers fully equipped log cabins as well as rooms in a log inn. In Le Bic, you can stay in a comfortable cottage in a natural setting at Vieux Loup de Mer – Chalets Hôteliers or in an eco-friendly "tiny house"-style mobile chalet at Domaine Floravie. Outdoor enthusiasts will also be delighted with the options available at Parc national du Bic, Camping Rimouski & Motel de l'Anse and Terfa – Canyon des Portes de l'Enfer, which include campsites, cabins and glamping units.
Where to eat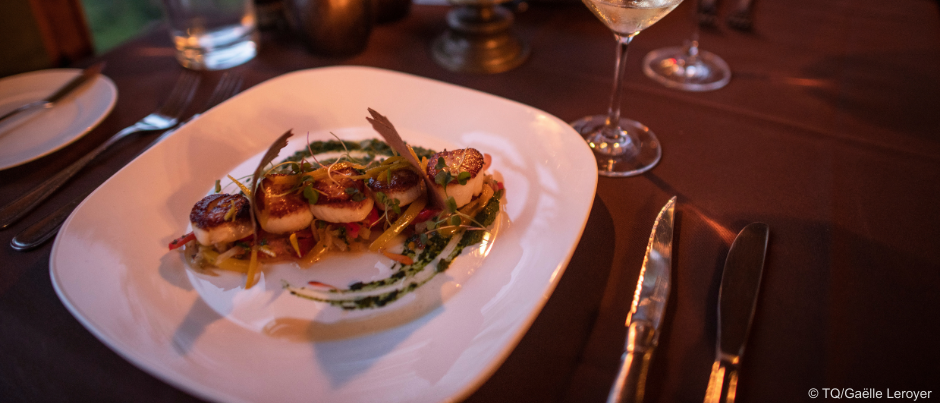 In Rimouski, you'll also be spoiled for choice when it comes to restaurants. Most offer regional specialties, including delicious seafood and meat dishes. Among the most popular, the dining room at Auberge du Mange Grenouille offers an exceptional gourmet dining experience featuring local flavours. Located in Hôtel Rimouski, La Brigade 225 is renowned for its exceptional grilled meat dishes. If you're looking for tasty fish and seafood to take out or eat in, be sure to visit the Lemieux fish market. Finally, if you have a sweet tooth, you won't want to miss Pâtisseries & Gourmandises d'Olivier!
How to get there and get around
Enjoy a memorable road trip to Rimouski! Located just 550 km (340 mi.) from Montréal and 315 km (195 mi.) from Québec City, this destination is an easy drive along picturesque Route 132.
Plan your Rimouski getaway now and create lasting memories of this area's maritime charm!
If you liked this article, you might also like...