The

Québec maritime Blog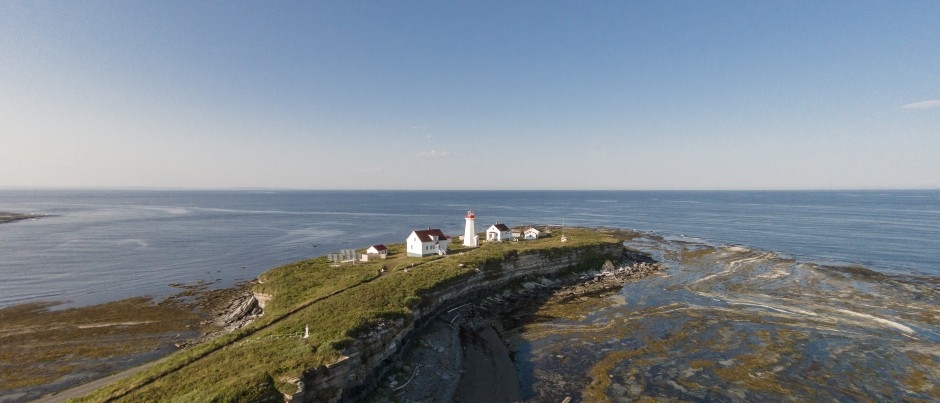 Île aux Perroquets lighthouse, Mingan Archipelago National Park Reserve
Optik 360 / Tourisme Côte-Nord
6 Activities for Nature Lovers in Eastern Québec
Nature is everywhere in the maritime regions of Québec: with 10 national parks and a multitude of natural sites, there's no lack of options for outdoor enthusiasts. Here are six suggestions to add to your vacation itinerary in our regions.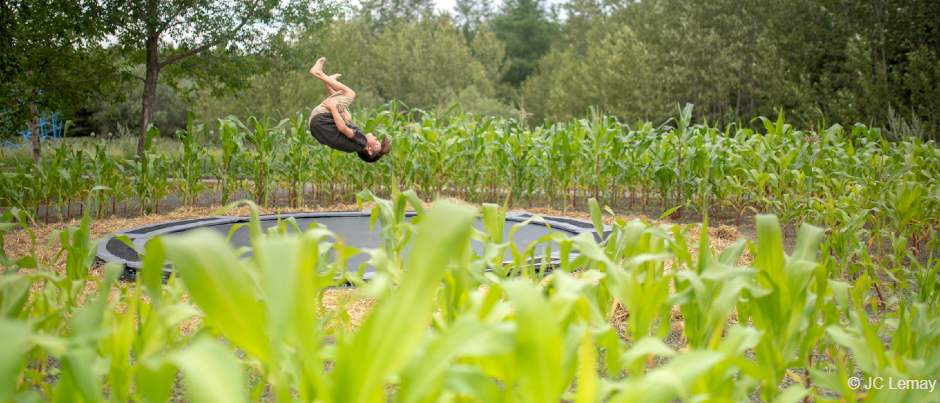 Located in Grand-Métis, at the gateway to the Gaspé Peninsula, this site includes over a dozen gardens where you can admire about 3000 species and varieties of plants. From the Azalea Walk to the Primula Glade through the arboretum and the vegetable garden, enjoy an unforgettable multisensory experience here. Be sure to also visit Estevan Lodge, where you can learn more about Elsie Reford, the gardens' creator, as well as savour delicious dishes created by Chef Frédérick Boucher featuring local ingredients. Each summer, the Reford Gardens also host the International Garden Festival, a must for garden and land art lovers.
What not to miss: The emblem of the gardens is the famous Himalayan blue poppy, which blooms between late June and late July. Plan your visit at this time of year so you can admire descendants of the first seeds sown by Elsie Reford in the 1930s!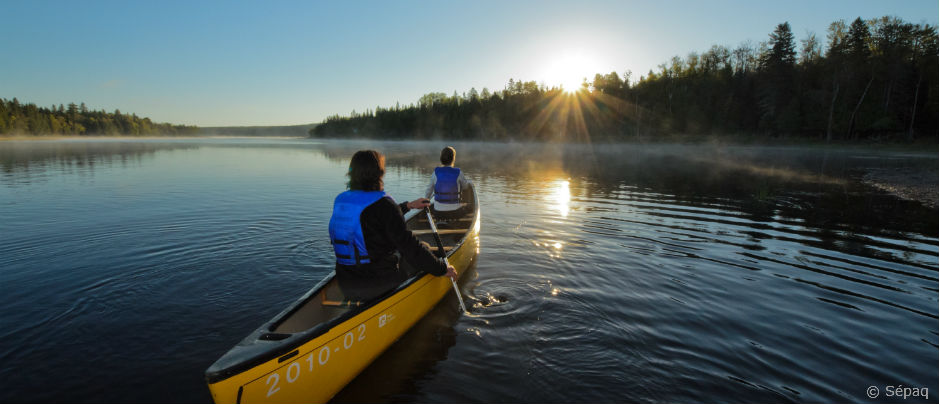 Located near Squatec along the shores of the largest lake in Bas-Saint-Laurent, this national park offers a multitude of outdoor adventures at the heart of a vast forest. Hiking, cycling, canoeing, wildlife observation… there's something for everyone! History buffs will also enjoy discovering the archaeological digs in this park. To prolong your stay, opt for a night in a campsite or in one of the 23 glamping units available in the park.
What not to miss: Explore the park's lakes by canoe, kayak, paddle board or pedal boat, all of which are available for rent on site. This is a perfect opportunity to see the park from a different perspective while enjoying a relaxing excursion!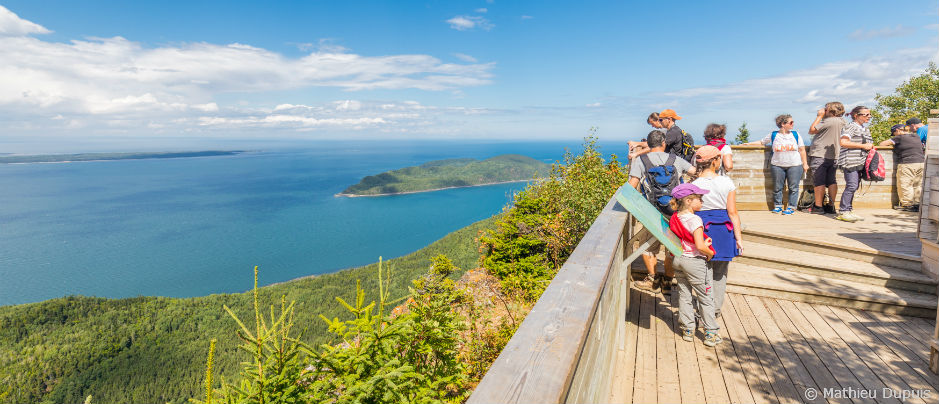 Located further east, about 20 km (12 mi.) outside Rimouski, this national park along the St. Lawrence Estuary features capes, bays, coves, steep cliffs and islands. Explore it on foot along 25 km (15 mi.) of trails or by sea kayak or bike. Be sure to keep an eye out for the wildlife that lives here, including seals, white-tailed deer, seabirds and birds of prey. The park offers several different types of lodging: campsites, traditional and Étoile "ready-to-camp" (glamping) units, yurts, and Echo and EXP cabins.
What not to miss: To admire a panoramic view of the Bic Islands and the sea that stretches to the horizon, climb up to the Pic Champlain lookout. The 6-km (4-mi.) trail is suitable for intermediate-level hikers; during the summer, a shuttle service is available to take you to the top of this peak.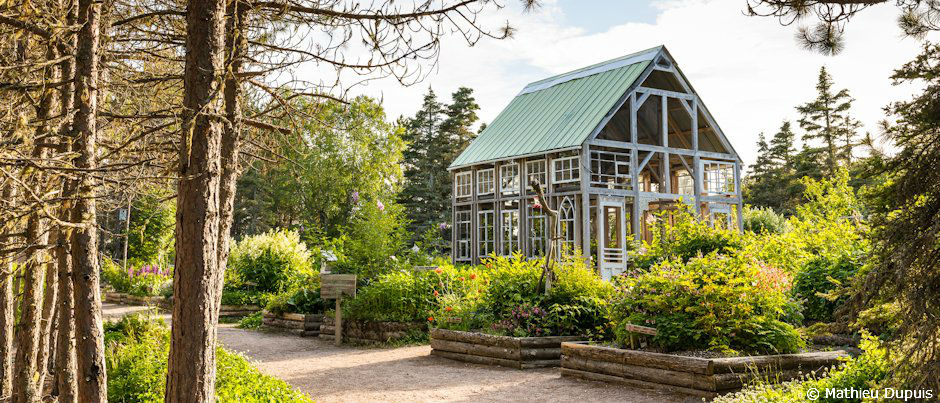 This not-to-be-missed nature park in Côte-Nord has a mission to protect the rich biodiversity of a natural area of over 700 km2 (270 sq. mi.) while educating visitors about the plant and wildlife species found here. Several interpretive activities will allow you to discover this park. On the sandflats, where the waters recede over 4 km (2.5 mi.) at low tide, observe small marine organisms. Then follow the trails through the park's ecosystems and learn about edible berries and medicinal plants. You can also walk across the salt marsh on a boardwalk to admire exceptional plants before discovering the park's labyrinth, which is popular with visitors of all ages.
What not to miss: In addition to tent and RV campsites, the nature park offers five comfortable cottages designed to resemble giant birdhouses, each of which is inspired by a different species of bird commonly found in this area. Enjoy a unique and memorable stay, which you can combine with an evening of stargazing with an experienced astronomer!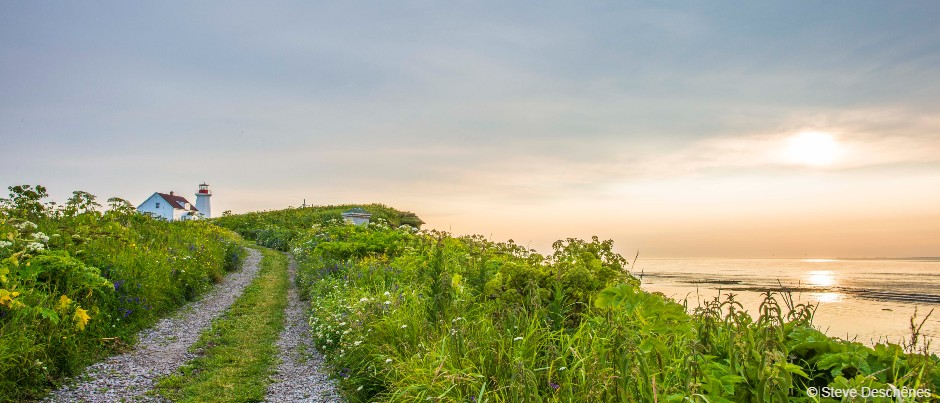 Still in Côte-Nord, don't miss the opportunity to visit the mysterious islands found in this park reserve, which is accessible via Havre-Saint-Pierre or Longue-Pointe-de-Mingan. Guided hikes will allow you to contemplate the unusual limestone monoliths that are typical of this area as well as discover local plants and wildlife (including Atlantic puffins) and learn about Innu traditions. Water sports enthusiasts can also admire the landscape during an excursion in a sightseeing boat or sea kayak. You can also stay overnight in the park reserve, which offers wilderness campsites and two glamping options: oTENTik tents and Ôasis units.
What not to miss: Accompanied by a guide, set off to discover Île aux Perroquets, which is home to many birds as well as a light station dating back to the early 1900s. Enjoy learning all about the daily lives of the lightkeepers and their families who used to live on this island.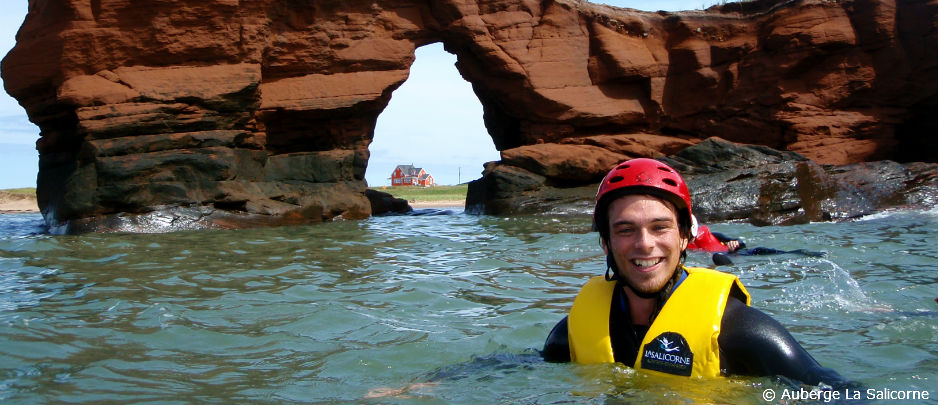 The Îles de la Madeleine archipelago offers you the opportunity to enjoy many sea activities in the waters of the Gulf of St. Lawrence. Take part in a guided excursion aboard a sightseeing boat or Zodiac to admire the scenery from a completely different angle. Want to explore surface caves and lagoons that are normally difficult to access? Opt for sea kayaking! Thrill seekers will also want to try out kitesurfing, a very popular activity on the Islands. Certified guides can introduce you to this exhilarating sport in complete safety!
What not to miss: For a unique experience, explore caves with Auberge La Salicorne! Wearing a wetsuit, helmet and life jacket, let yourself be carried by the waves through caves that have been shaped by the sea.
So which of these outdoor activities are you looking forward to trying out during your next vacation in our regions?
If you liked this article, you might also like...