The

Québec maritime Blog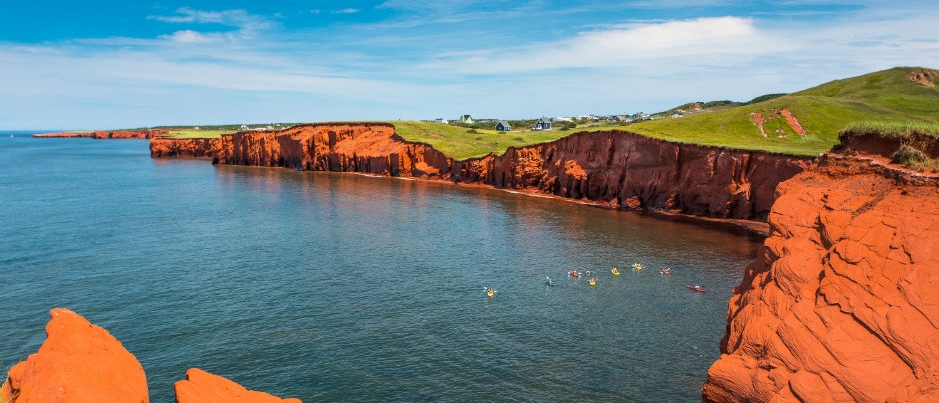 Îles de la Madeleine: Sea Activities for Everyone!
In the Îles de la Madeleine, you are surrounded by water, so it's no wonder there are lots of sea activities on offer to help you discover the Islands! However, since the waters of the Gulf of St. Lawrence can be changeable, it's best to be accompanied by a guide to explore them. Here are a few ways to play in the water in complete safety.
Sightseeing tours or sailing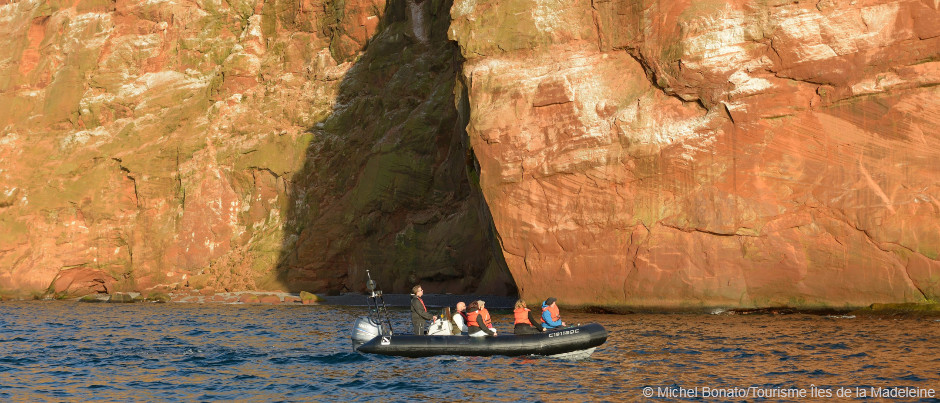 Board a sightseeing boat or Zodiac to admire the Islands from a completely different angle. During your excursion, interpreter guides will tell you everything you want to know about the cliffs and caves surrounding the archipelago. This is also a great way to get to Entry Island. Introductory sailing excursions are also available at Parc de Gros-Cap, among other places. No matter what vessel you find yourself in, keep your eyes peeled: you're likely to spot seals and seabirds while at sea!
Sea kayaking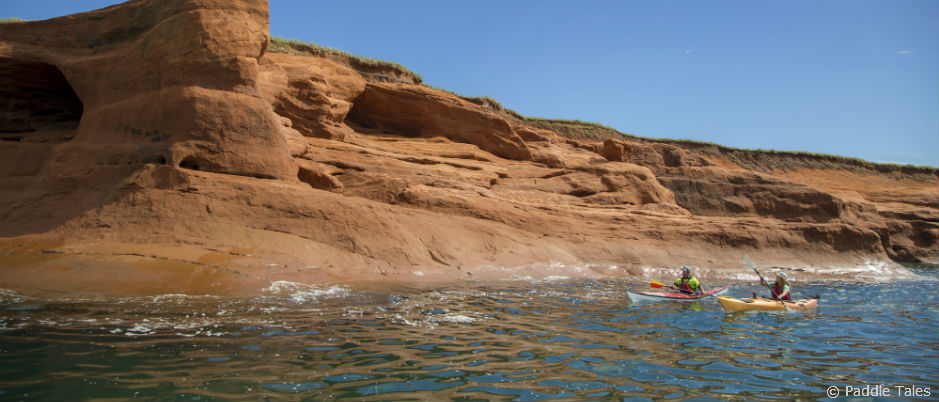 Sea kayaking is a great way to discover the Islands, since it allows you to explore areas that are otherwise inaccessible. At water level, paddle along the high cliffs and endless beaches, but also in mysterious caves and huge lagoons! The geography of the Islands and the currents give rise to a multitude of routes to follow. Opt for a guided excursion with Auberge La Salicorne or Parc de Gros-Cap, and you may discover hidden treasures along the way…
Stand-up paddle boarding (SUP)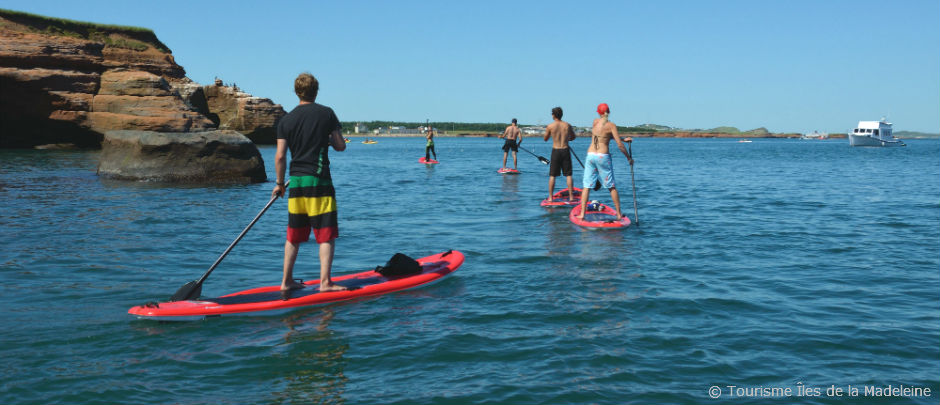 Stand-up paddle boarding is gaining in popularity and is another fun way to explore the red sandstone cliffs at your own pace. You can rent all the equipment you'll need from Parc de Gros-Cap or Auberge La Salicorne. Guided outings are also available.
Kitesurfing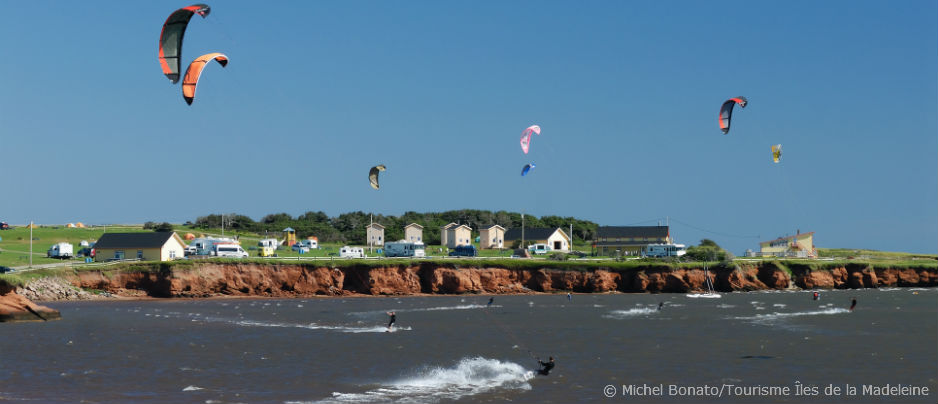 The wind is another constant on the archipelago. The combination of wind and water makes this region a popular destination for kitesurfing. Visit Aérosport to enjoy this exciting activity with certified guides. Whatever your level, you can first try out kitesurfing in shallow water (on private property), then benefit from personal-watercraft assistance to get upwind and guarantee your safety!
Cave excursions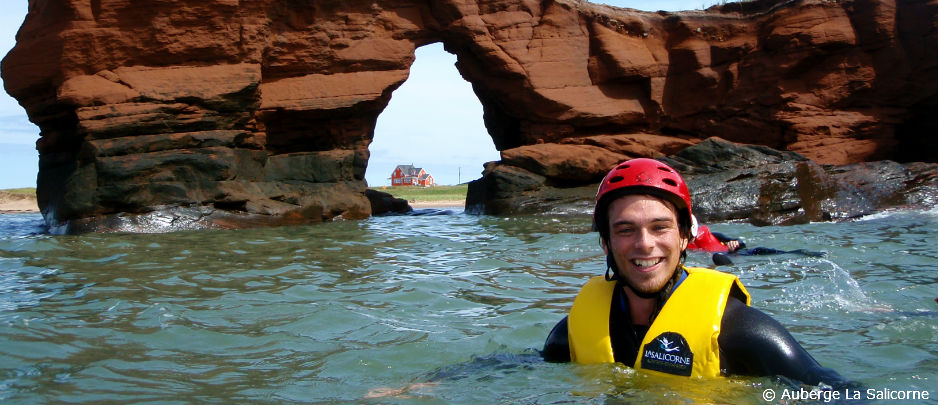 Do you want to enjoy an unusual sea experience? Auberge La Salicorne offers a very special activity: cave excursions! Wearing a wetsuit, helmet and life jacket, you can let yourself be carried by the waves through caves that have been carved by the sea. Several different types of excursions are available, including an exploration in calm waters and a more challenging excursion for those who are feeling particularly brave!
Did these ideas inspire you to want to discover the Îles de la Madeleine through sea activities?
If you liked this article, you might also like...