The

Québec maritime Blog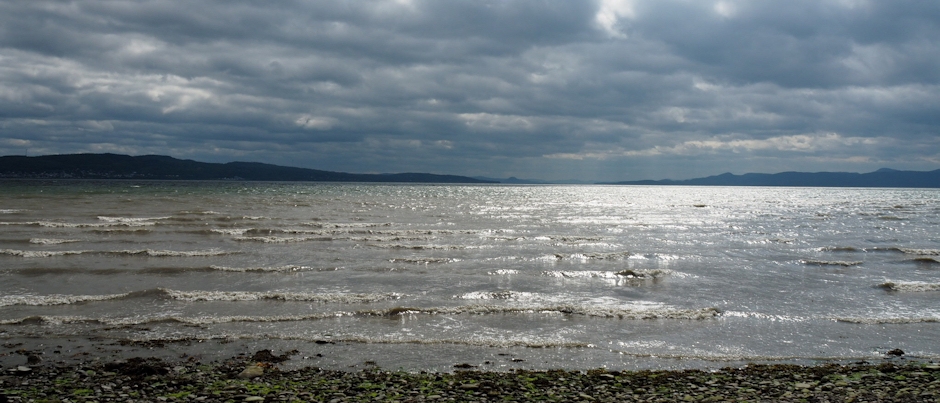 7 Places to Visit to Understand the Maritime Regions of Québec
Maybe I'm showing my nerdy side, but I can't help asking a lot of questions! I need to understand the world around me. This is why I love to meet experts that I can bombard with existential questions ("Why whales?") and to visit exhibits that help me figure things out ("Is the estuary saltwater or freshwater?").
During my #RoadTripQM adventure with Marie-Ève Blanchard, we visited a multitude of museums and participated in many local activities. If, like me, you appreciate your vacation all the more when you can get answers to all your questions, here are seven sites I recommend you add to your itinerary when you next visit the maritime regions of Québec. Because theory is as important as practice!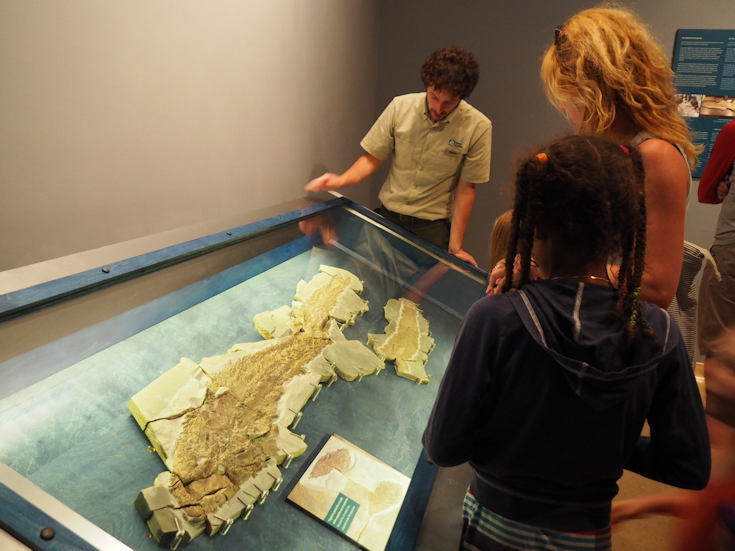 Elpistostege watsoni fish fossil© Marie-Julie Gagnon
The smallest and perhaps one of the least well-known of the SÉPAQ parks, Miguasha really impressed me. Did you know that a major paleontology discovery was made here? The 380-million-year-old Elpistostege watsoni fish fossil (nicknamed "Elpi") represents the transition between fish and land vertebrates—and is a must-see! The museum is exceptional and the fossil digs on site are equally captivating.
2. Exploramer, Sainte-Anne-des-Monts, Gaspésie
I loved Exploramer, which also offers sea excursions. A science museum focusing on the marine environment of the St. Lawrence, Exploramer is a particularly good place to visit with kids. For example, they will love the touch tanks, which give them the opportunity to handle marine organisms such as crabs and lobsters. The aquarium allows you to learn more about many of the species found in the St. Lawrence, including some you have never heard of!
Exploramer also runs the Smarter Seafood certification program, which encourages restaurants and fish markets to introduce consumers to little-known species from the St. Lawrence in order to support sustainable development and protect biodiversity.
The gift shop is worth a special mention: it offers a wide selection of books and activity books for children.
We made a whirlwind visit to this museum, which deserves to be thoroughly explored. First, it's worth repeating that this is a great place to go with children (read Marie-Ève's blog post about the kids' activities offered at the museum). Our daughters were captivated as they looked for characters (using an iPad app) and searched for words on the walls with the help of a flashlight.
However, the highlight of our visit was the permanent exhibit, which takes you on a tour of the Gaspé Peninsula to meet the men and women who shaped this region. And as a bonus, this museum is located in a magnificent site!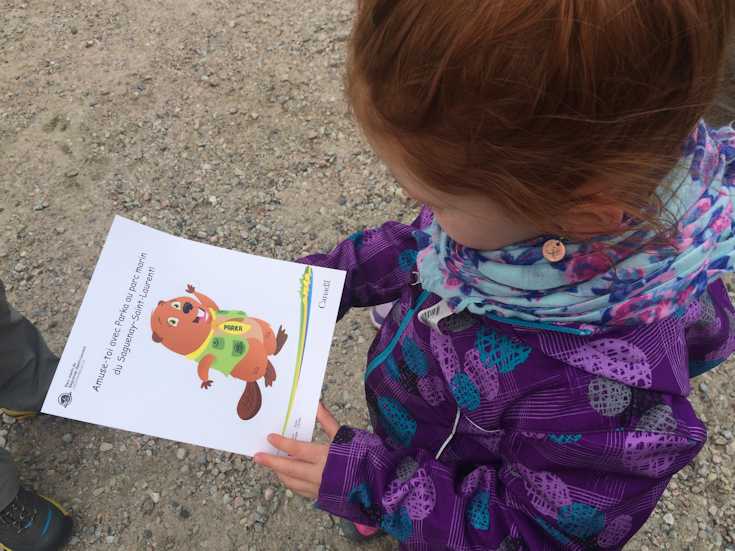 A great learning environment for kids!© Marie-Julie Gagnon
A stop at the Saguenay–St. Lawrence Marine Park is a must! If, like me, you have a million and one questions, you'll want to go on a tour with an interpreter guide, who will tell you all about the local flora and fauna. This is one of the best diving sites in North America, but you don't have to get wet to explore the bottom of the St. Lawrence: if you visit the Marine Environment Discovery Centre, you can participate in a virtual dive during which you can interact with the divers and ask them questions.
How are glaciers formed? What happens when they start to melt? Find the answers to these and many other questions at the Glacier Garden. The multimedia experience offered at this interpretation site will take you back 20,000 years and explain the last ice age and climate change.
During your visit, be sure to also explore the Seashell Valley, which is part of the Glacier Garden.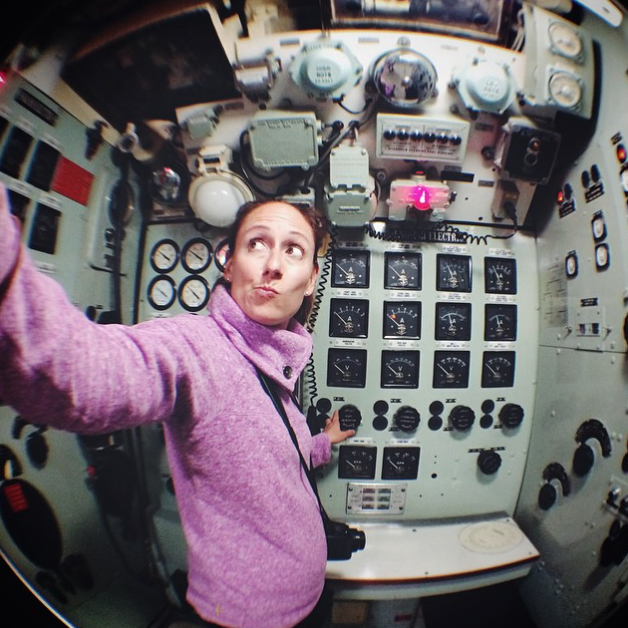 Inside the Onondage submarine© Marie-Julie Gagnon
I'm cheating because I visited this historic site last year and not during this trip. However, it belongs on this list! I loved spending a night in the Onondaga, a retired submarine, and learning more about the lives of the submariners. I also enjoyed the exhibit on the Empress of Ireland; its story continues to fascinate visitors over one hundred years after its tragic sinking. A visit to this site will change the way you look at the sea.
Visit the Marine Mammal Interpretation Centre to learn more about whales. Naturalists are on site to answer your questions and you can also admire the skeleton of a 13-metre (40-foot) sperm whale. Children can take part in a treasure hunt and have fun as they learn about marine mammals. It's a perfect place to visit before setting off on a whale-watching cruise!
If you liked this article, you might also like...