The

Québec maritime Blog
A Room with a View Please
The maritime regions of Québec have a wealth of stunning sea and mountain views. It's only normal that you should want to enjoy them, especially when you're resting! So, we've tasked ourselves to find the lodging establishments with the best panoramas. Here are a few.
WITH A VIEW OF THE SEA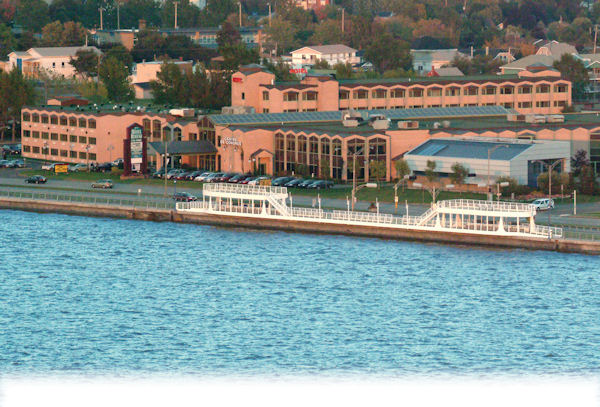 © Hôtel Rimouski / Centre de congrès
Hotel Rimouski, Bas-Saint-Laurent
Located on the banks of the majestic St. Lawrence, Hotel Rimouski, can boast of offering its guests front-row seats to the most beautiful sunsets in town! Ask for a suite or a room overlooking the river to enjoy the relaxation that comes from watching such a panorama.
Chalets du Bout du Monde cottage
© Chalets du Bout du Monde
Chalets du Bout du Monde, Gaspésie
Looking for a little peace and tranquility? You'll love staying at Chalets du Bout du Monde. Comfortably seated on your terrace, you'll enjoy your meal ‒ or your favourite novel ‒ while admiring the splendours of the estuary of the Saint-Jean River and Gaspé Bay. Note that with some cottages being more east-oriented, you can also watch the sunrise.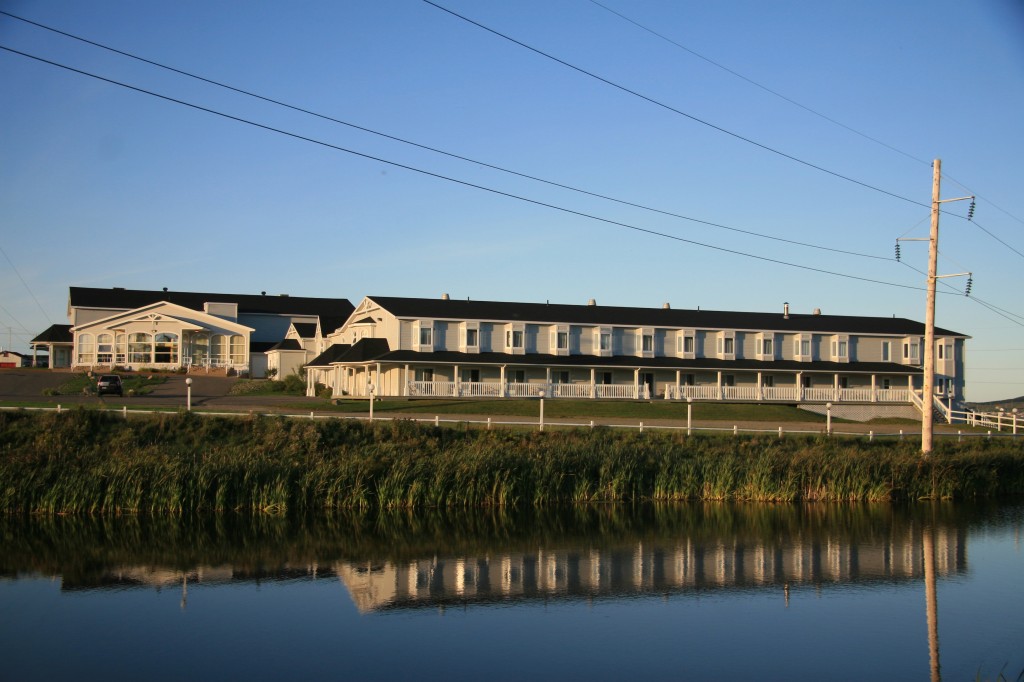 Château Madelinot
© Château Madelinot
Château Madelinot, Îles de la Madeleine
You will be pleased to know that the vast majority of the rooms at Château Madelinot have sea views. Each room overlooking the courtyard has its own exterior door and terrace overlooking the horizon that stretches to near infinity. Another advantage is that the hotel gives you direct and easy access to the beach!
WITH A VIEW OF PERCÉ ROCK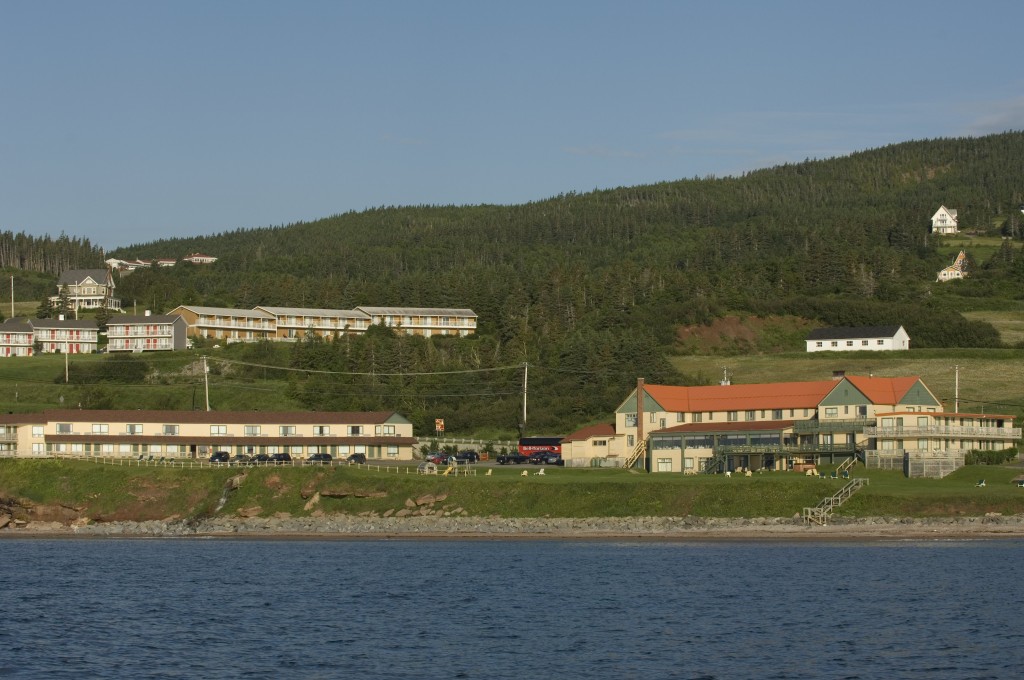 © Riôtel Percé
Riôtel Percé, Gaspésie
The three pavilions of Riôtel Percé overlook Percé Rock and Bonaventure Island. Ask for one of the two suites or a room in the "Percé Rock" pavilion for stunning views from the hotel. If these rooms aren't available, don't worry, because you can also enjoy postcard-worthy scenery from the restaurant and spa!
WITH A VIEW OF THE MOUNTAINS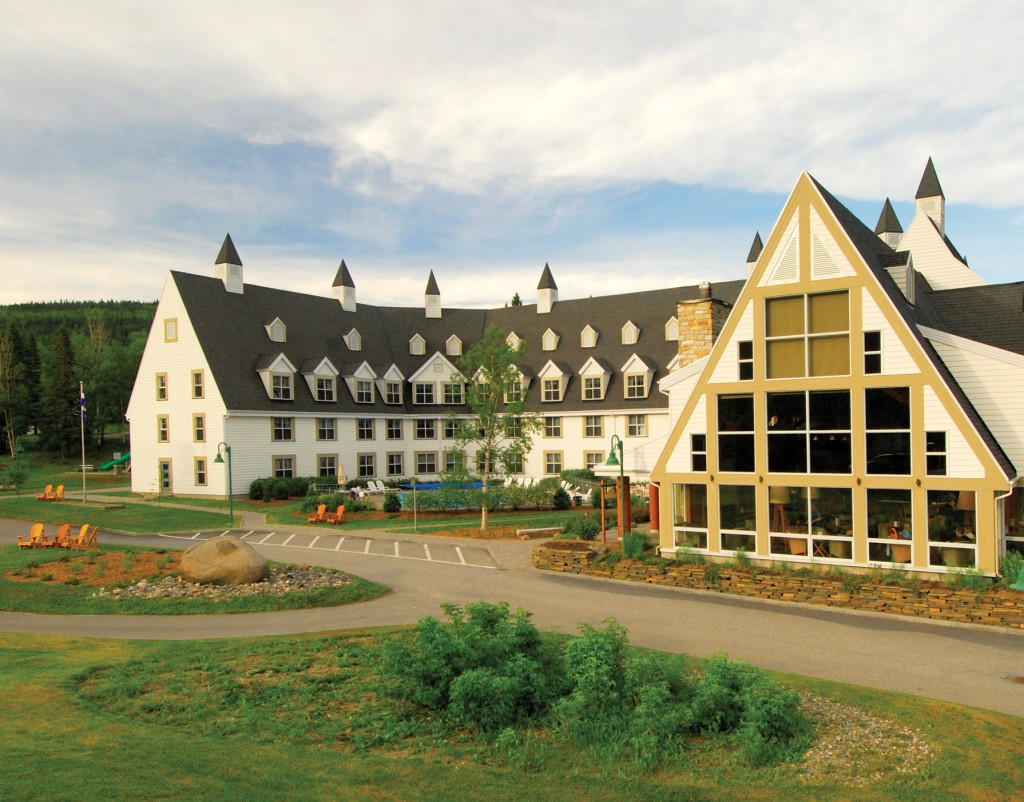 Gîte du Mont-Albert
© Mathieu Dupuis/Sépaq
Gîte du Mont-Albert, Gaspésie
Gîte du Mont-Albert is located in the heart of Parc national de la Gaspésie, at the foot of the impressive Mt. Albert. You will feel privileged because you can admire the mountains from all the inn's rooms, and at all time. Also, visit the bar for a drink or the pool to relax while enjoying the mountain scenery before you.
Remember to book early because these rooms are very sought-after and, make sure to request a room with a view!
If you liked this article, you might also like...