The

Québec maritime Blog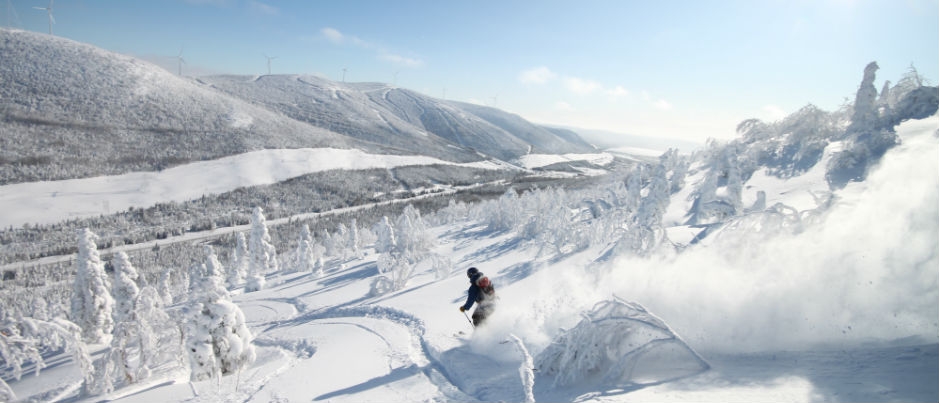 There are so many vast expanses to explore in the Chic-Chocs
Éric Marchand
Backcountry Skiing and Snowboarding in the Chic-Chocs
Explore the Heart of Gaspésie This Winter!
Do you love the grandeur of winter landscapes? Are you looking for a feeling of total freedom? Are you craving the adrenaline rush that comes with mountain activities? Then, backcountry skiing and snowboarding are made for you. And the Chic-Choc Mountains, in the Gaspésie region in Eastern Canada, are a true paradise for these sports.
Blessed by the snow gods, the area gets an average snowfall of seven metres on the summits every winter. "There's a special spirit here in the Chic-Chocs," says Pascal Lévesque, director of Parc national de la Gaspésie. "The area has not been altered much by human activities, so outdoor enthusiasts can enjoy a truly authentic backcountry experience."
But first, let's clarify some geographical terms. For skiers, the term Chic-Chocs refers to an area that includes the Chic-Choc Mountains as well as the McGerrigle Mountains and even beyond, all the way to Murdochville. This vast territory encompasses Parc national de la Gaspésie and the Réserve faunique des Chic-Chocs.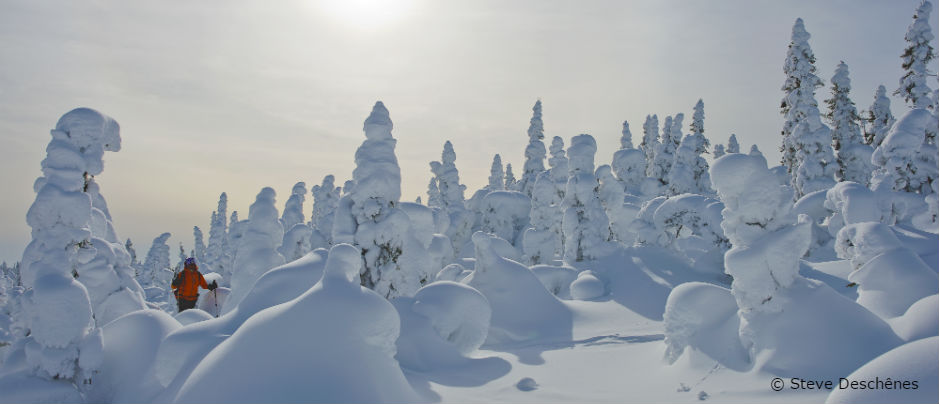 Skiers and snowboarders are spoiled for choice when it comes to potential destinations for day trips. Those who prefer wide open spaces will like the vast snowfields in the Grande Cuve on Mt. Albert or on Mt. Vallières in Saint-Réal, where you get the feeling of a high mountain environment. Adrenaline seekers will have a blast zooming down the glades on Mt. Lyall or the steep couloirs of the Mur des Patrouilleurs, on Mt. Albert. "There are lots of possibilities all around in the Chic-Chocs, including several technical lines," says Lévesque.
Beginners also have many options to choose from. Champs-de-Mars and Mt. Hog's Back are great introductions to backcountry skiing, because of the relatively short approach. And when it comes to short approaches, Auberge de montagne des Chic-Chocs is hard to beat, because you can literally ski to the door of the lodge.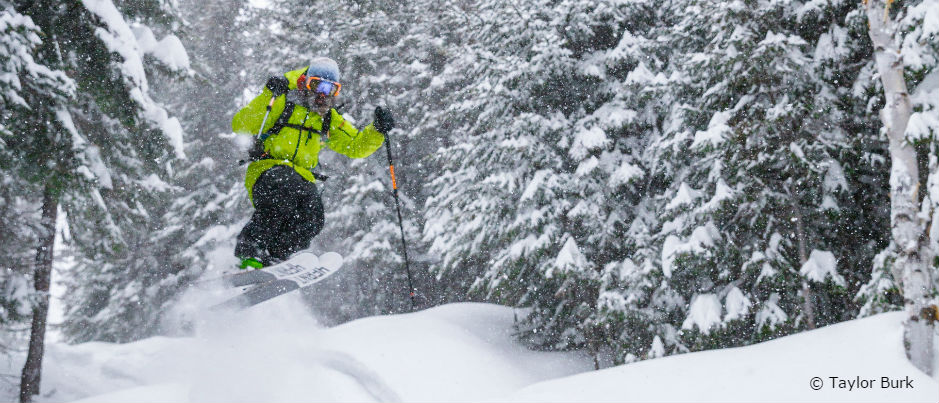 A little further east, in Murdochville, is Chic-Chac, a hostel that has quickly become an institution for local skiers and snowboarders. "The Chic-Chocs have remained a fairly well-kept secret," says Guillaume Molaison, the owner of Chic-Chac. "And yet, the area stands out from most skiing destinations because of the exclusive access for skiers and the low numbers of people in the mountains." Chic-Chac offers various catskiing packages, where skiers are taken back up the hill (again and again and again!) in a tracked vehicle, notably on the slopes of York Mountain, which are lined with platforms that are very popular with thrill seekers. It also offers guided backcountry ski trips in the Chic-Chocs, an interesting option for beginners.
The best time of the year to fully enjoy the Chic-Chocs' powder is from January to March, while the months of March and April are perfect for touring or trips in areas requiring a longer approach, because of more stable snow, lower risk of avalanche and longer days. Actually, January in Gaspésie is generally milder than most people think. "The water mass of the St. Lawrence Estuary tempers weather conditions in the area in January," explains Lévesque. And what if Mother Nature does not collaborate in the days leading up to your trip? "Even if the snow is hard-packed, there's always a way to find variety because of the geography of the Chic-Chocs and the various orientations of the slopes."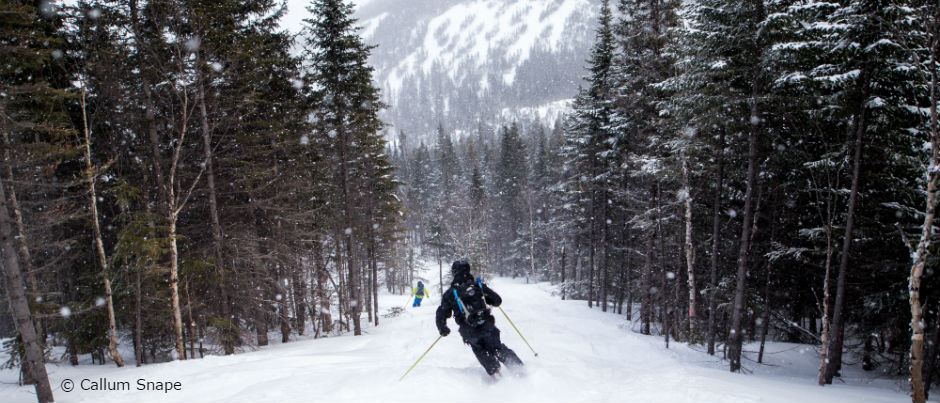 As with any outdoor activity, caution should be exercised during trips in the mountains of Gaspésie. Visitors must be self-sufficient and responsible for their own safety, all the more so because several zones are avalanche terrain. "When you venture in those areas, it's important to have proper avalanche safety equipment with you, including a transceiver, a shovel and a probe," adds Lévesque. It's therefore advisable to find out about current avalanche conditions from the Avalanche Québec website.
There are so many vast expanses to explore in the Chic-Chocs. Visit the Sépaq and Chic-Chac websites to plan your next unforgettable winter adventure!
If you liked this article, you might also like...