The

Québec maritime Blog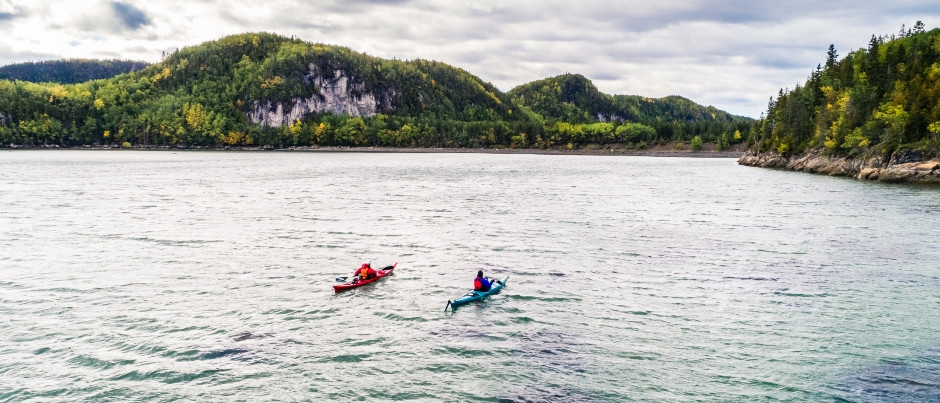 Parc national du Bic
EpicTrailsTv
Bas-Saint-Laurent: A Mecca for Sea Kayakers
Jean Létourneau has always lived near the St. Lawrence River. Originally from Trois-Pistoles, in the Bas-Saint-Laurent region, he grew up next to the sea, swimming five times a day and visiting nearby islets by boat. After living elsewhere for a few years, Létourneau came back to this region to go to university. To pay for his studies, he started a kayaking company to guide tourists on the St. Lawrence. "The best job of my life," he said, which inspired him to participate actively in the creation of the St. Lawrence Water Trail, a network of navigable waterways in Québec for small crafts.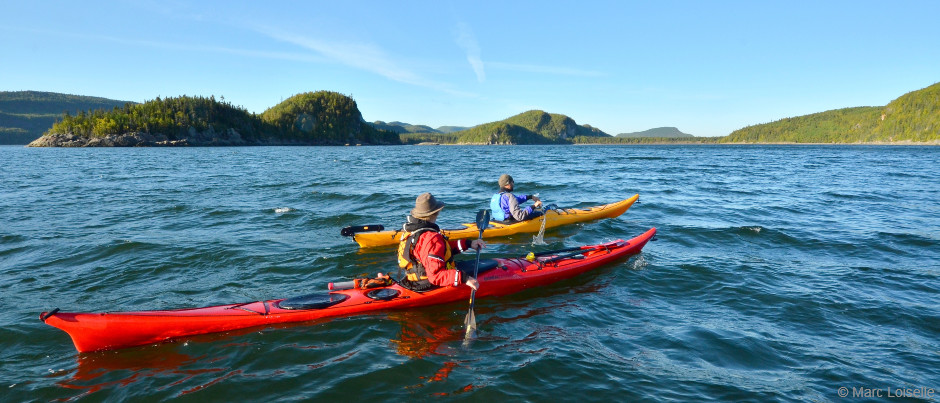 The Route bleue du sud de l'estuaire (southern estuary water trail) in Bas-Saint-Laurent and beyond is a segment of the St. Lawrence Water Trail. It allows kayakers (and other boaters) to admire the coastline at close range, a view they would never otherwise see. "The landscape is constantly changing: islands, cliffs, seals sunning themselves on the rocks, belugas, etc." In Bas-Saint-Laurent, the waterway is also a network of boat launches, rest areas and wilderness campgrounds that make it easy to plan an expedition lasting several days. Létourneau has had a host of adventures while exploring the St. Lawrence. Here are a few of them: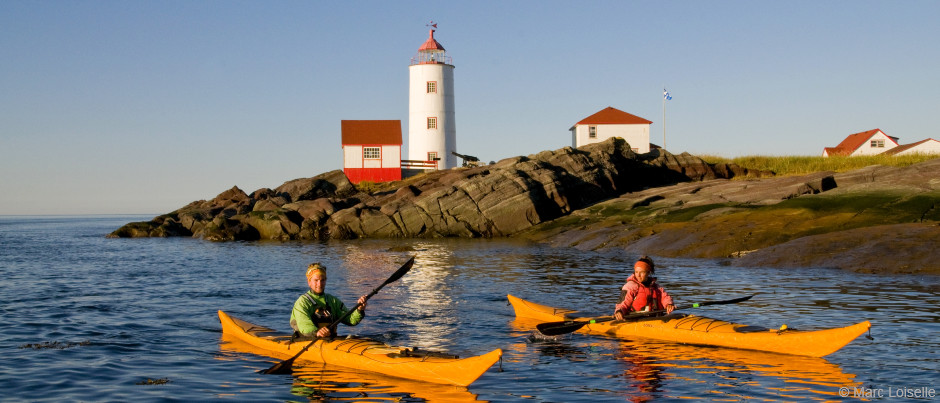 "Kamouraska is extraordinary, as are the Pèlerins Islands and Parc national du Bic... But my favourite spot is Île Verte. As you take off to get there, you pass dozens of herons on the mudflats. Paddling around the island lets you appreciate its unique character: waterfront homes, traditional fish smokehouses... Then you paddle around the tip and find yourself in open water, across from the Charlevoix region. Some three to five hours after ebb tide, you are sure to spot whales at the western tip of the island. There's no need to be alarmed; they have excellent hearing and are very aware of our presence—a kayak is like a sound box. At the eastern tip, you can watch seals resting on the rocks. And admire the birds and the reefs...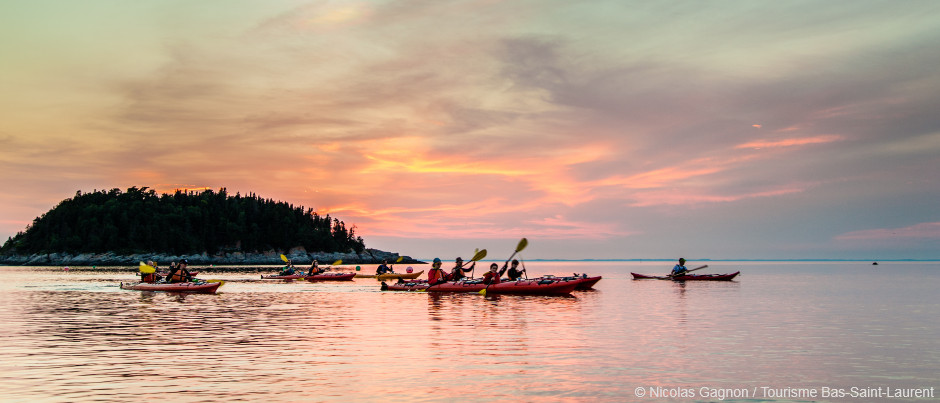 Other adventures? How about tying eight or nine kayaks together and rigging up a sail? Or paddling in the fog, when sound travels better and you feel like you're in a bubble. Going out in the rain, watching raindrops bounce off the river and sometimes surprising animals that don't see you coming... Of course you have to be aware of the risks when exploring the St. Lawrence in a kayak, due to the currents and the weather that can change suddenly, but the guides know the river well and know how to avoid these things.

The Bas-Saint-Laurent region is really a fantastic place for kayaking."
If you liked this article, you might also like...