The

Québec maritime Blog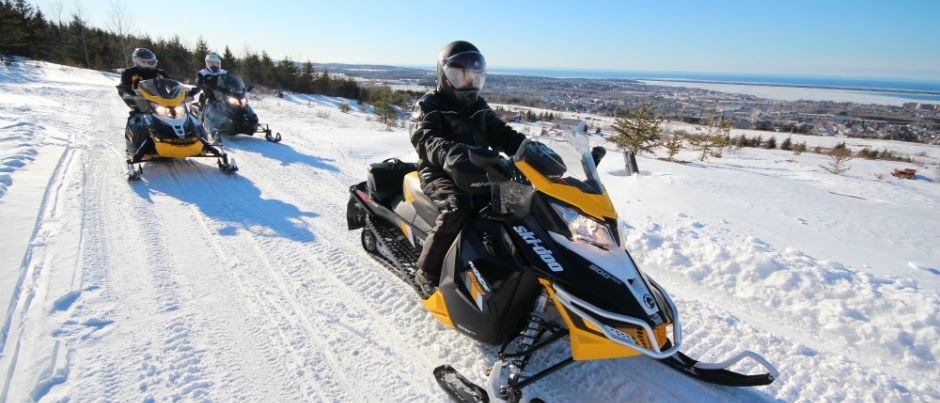 Bas-Saint-Laurent: Top 5 Spots to Discover While Snowmobiling
The maritime regions of Québec are a vast destination crisscrossed by 6000 km (3700 mi.) of snowmobile trails. Within this territory, the Bas-Saint-Laurent region offers an impressive network of trails that are connected to Trans-Quebec trail #5 and that lead you from the forest to the sea through many towns and villages.
In preparation for my first snowmobile trip in Bas-Saint-Laurent, I asked seasoned riders to give me tips about their favourite spots. This is what they had to say.
1. Rivière-du-Loup–Cabano (Témiscouata-sur-le-Lac) section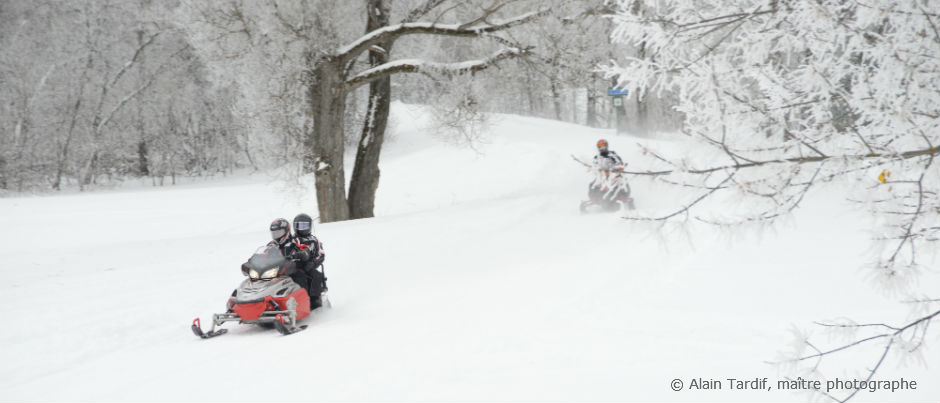 The Rivière-du-Loup–Cabano trail section follows a former railway track for about 70 kilometres (40 miles). It is wide and straight, making it a snowy highway that snowmobilers love to ride.
2. Caution: Deer ahead!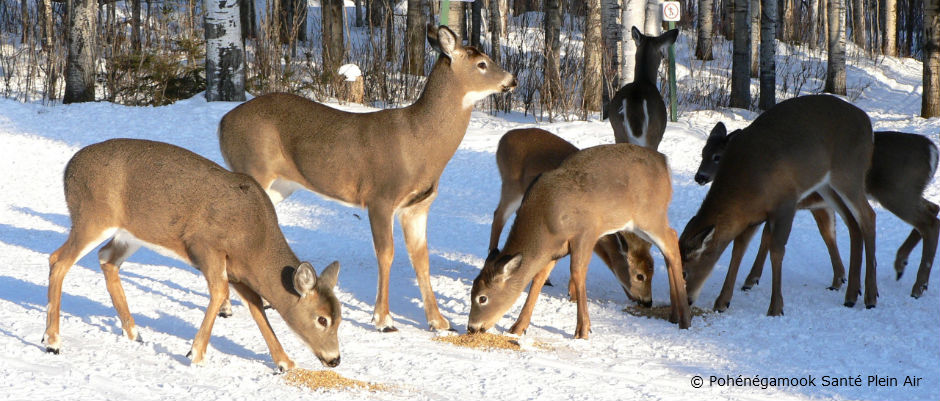 Nature lovers will be eager to visit the Pohénégamook area to observe the many deer that gather there. Trail #546 and Trans-Québec trail #35 between Squatec and Saint-Narcisse-de-Rimouski are also known for deer sightings, particularly along the Rimouski River.
3. Panoramic views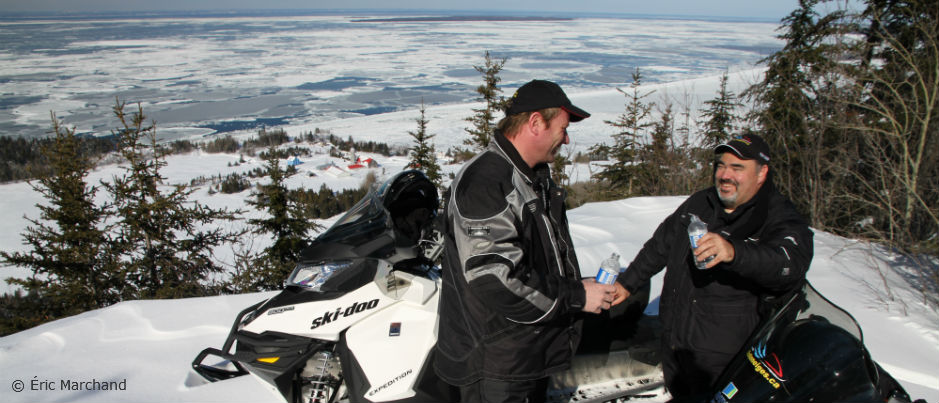 A detour towards Saint-Fabien, about 30 kilometres (20 miles) west of Rimouski, is a must to enjoy a stunning panoramic view of Parc national du Bic, the Bic Islands and the immense St. Lawrence River. This spot is accessible via trail #518 and local trails from Trans-Québec trail #5.
Another view worth the detour: take trail #571 to a panoramic view of the town of Trois-Pistoles.
4. Kamouraska sector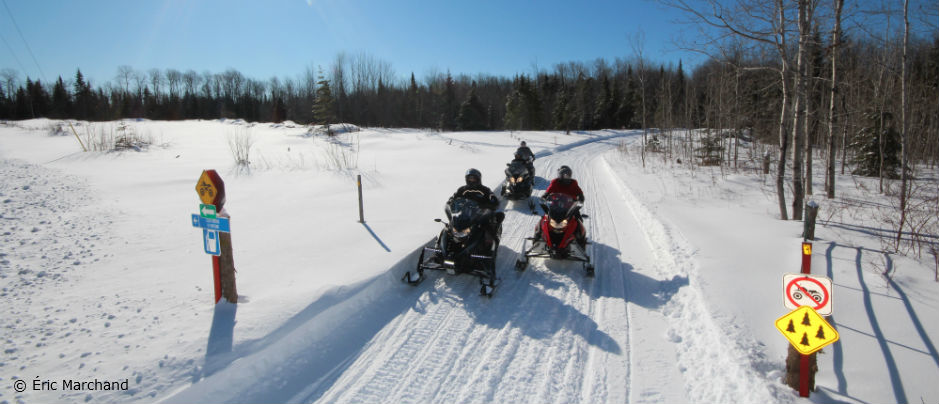 The local trails between Saint-Alexandre and Saint-Antonin appeal to snowmobilers because traffic is relatively light. A trail section runs along the river for a distance of about 20 kilometres (12 miles). I've been told not to miss the opportunity to see this maritime scenery bathed in spectacular sunsets.
5. Noteworthy snowmobile clubhouses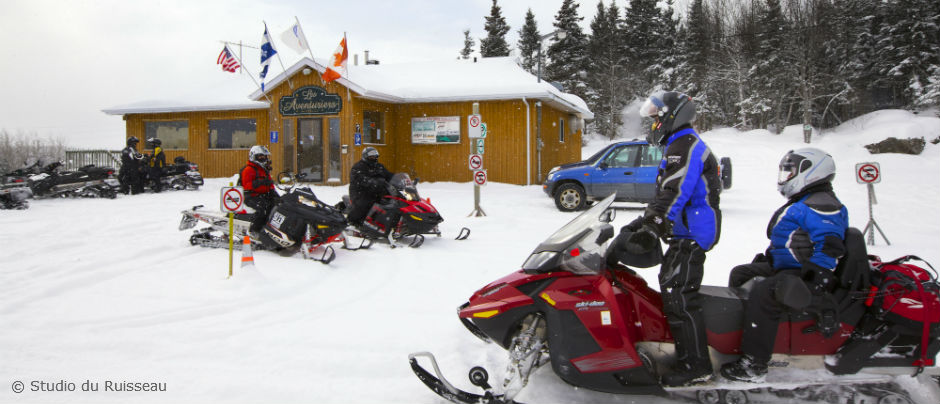 The region's snowmobile clubhouses are much appreciated gathering places where one can stop to grab a bite to eat and socialize with fellow snowmobilers. The Club Les Aventuriers clubhouse, which is located at the intersection of Trans-Québec trails #5 and #85 in Saint-Modeste, offers a varied menu at affordable prices. According to my sources, the food is very good!
I strongly recommend that you consult the Bas-Saint-Laurent trail map online or order the print version. It will be much easier for you to pinpoint the spots mentioned here. Visit our Snowmobiling section to start planning your trip!
Thank you to Steve Gaudreau, Philippe Soucy and Denis Lavoie from sledmagazine.com and Denise Rioux from the CLD Les Basques for their great recommendations!