The

Québec maritime Blog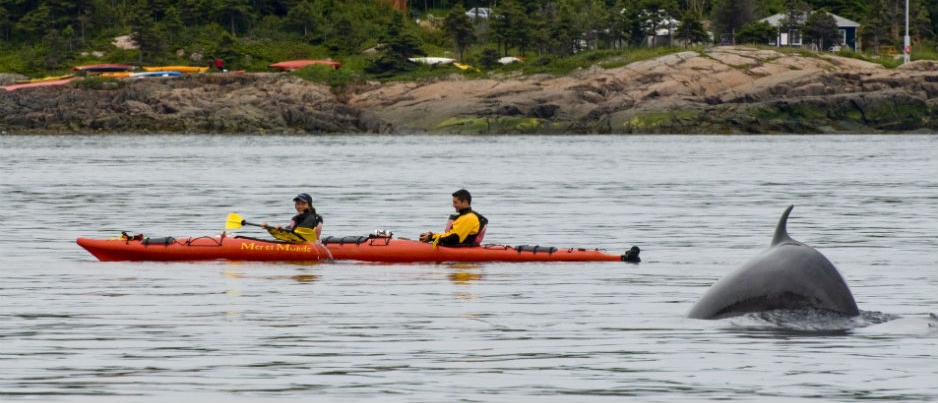 Marc Loiselle / Tourisme Côte-Nord - Manicouagan
Best Sea Kayaking in Côte-Nord
Bordering the St. Lawrence for over 1250 km (775 mi.) from Tadoussac to Blanc-Sablon, Côte-Nord will delight sea kayaking enthusiasts. In addition to giving you the opportunity to admire spectacular scenery from another angle, your sea kayaking excursions in Côte-Nord will allow you to encounter the seabirds, seals and whales that inhabit this region. Here are some of the best places to go sea kayaking in Côte-Nord.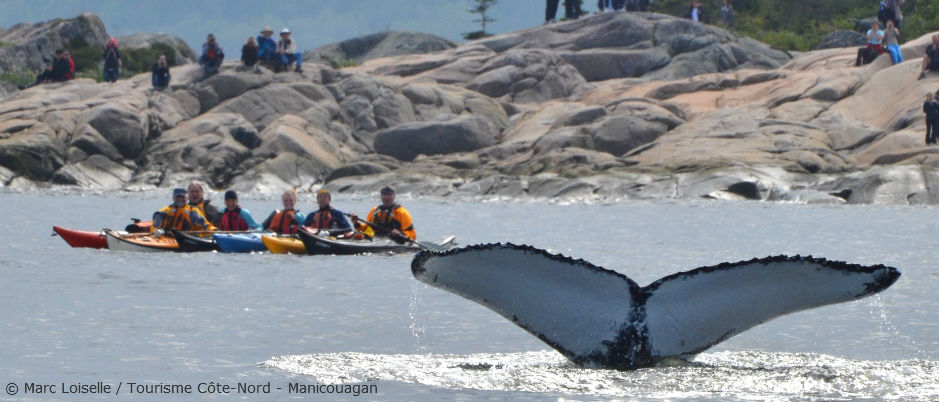 The Saguenay–St. Lawrence Marine Park is one of the best spots in the world to observe whales, and the experience is all the more memorable from a sea kayak! In the Les Bergeronnes area, Mer & Monde Écotours offers guided excursions to discover the marine environment. With a little luck, you may see a whale up close! Paradis Marin also offers guided sea kayaking excursions to introduce you to the mysterious St. Lawrence.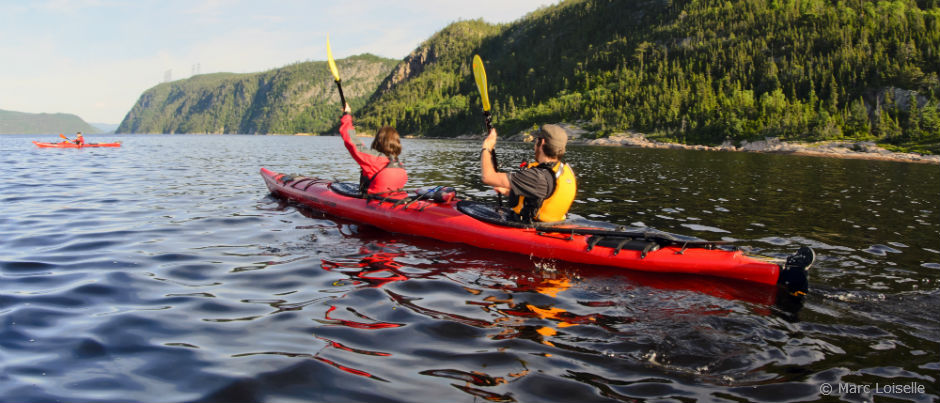 The Saguenay Fjord is a classic destination for kayakers in Québec—the scenery in this area is truly breathtaking! From the water, the fjord's sheer rock faces, majestic capes and rugged shoreline look even more impressive. Parc national du Fjord-du-Saguenay offers 13 wilderness campsites along the fjord, some of which are only accessible by kayak. Fjord en Kayak, a company based in L'Anse-Saint-Jean, provides you with the perfect opportunity to explore the waters of the legendary Saguenay River at your own pace. It offers everything from excursions lasting a few hours to kayak camping trips lasting several days. Another option is to paddle the waters of the fjord during an inclusive stay at the Ferme 5 Étoiles holiday resort in Sacré-Coeur.
If you have your own kayak, be sure to stop in Sept-Îles along the way to explore the archipelago that gave the city its name. On Grande Basque Island you'll find hiking trails and wilderness campsites, so you can extend your stay in this area known for whale watching.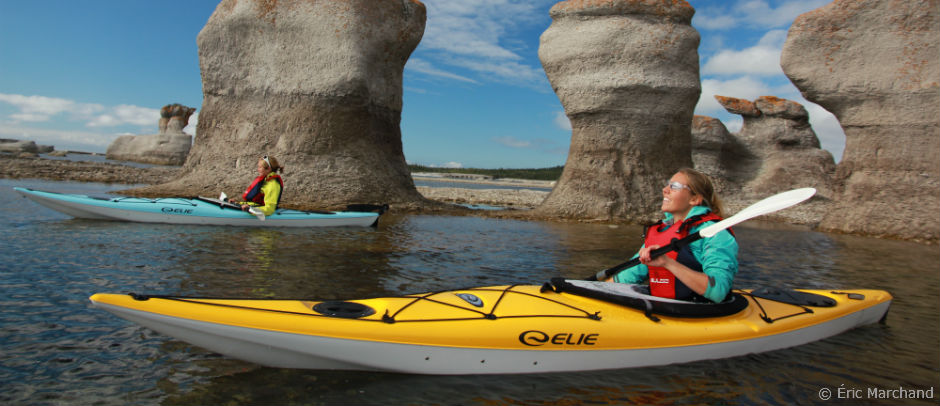 For experienced kayakers looking for a complete change of scenery in a remote environment, the Mingan Archipelago can't be beat. These islands and islets offer countless possibilities for exploration lasting from a few hours to several days. Strangely shaped limestone monoliths stand guard over the sea, adding to the unique character of this area. As you paddle, you may spot Atlantic puffins, one of the many bird species found here. To make your trip in this unique corner of paradise truly unforgettable, the Mingan Archipelago National Park Reserve also offers six glamping sites and 36 campsites on six islands.
Are you inspired to go sea kayaking in Côte-Nord during your next vacation in the region? Start planning your trip now!
If you liked this article, you might also like...