The

Québec maritime Blog

Parc national de l'île-Bonaventure-et-du-Rocher-Percé
Steve Deschênes
Carole Couët: Passionate about Gaspésie and Northern Gannets!
If you've ever been to Bonaventure Island, in Parc national de l'Île-Bonaventure-et-du-Rocher-Percé in Gaspésie, you've probably run into the exuberant operations manager, Carole Couët. For the past 14 years, she has introduced visitors to the marvels of this park, from its northern gannet colony to the island's architectural heritage.
Le Québec maritime (LQM): Are you originally from Gaspésie? If not, how long have you lived here?
Carole Couët (CC): I'm from Lévis, near Québec City, but I've lived in the Percé area since 1997.
LQM: Why did you choose to move to this region and stay here?
CC: I felt in love with nature here. The amazing scenery where sea and mountains meet gave me incredible energy and was good for my soul.
LQM: Tell us about your work.
CC: I've worked for Parc national de l'Île-Bonaventure-et-du-Rocher-Percé for 14 years. Both Bonaventure Island and Percé Rock have been protected since 1972 and became a park in 1985. This is an enchanting area that's a nesting site for one of the largest northern gannet colonies in the world. It's also the most accessible. I feel passionately attached to these magnificent birds, which can be observed just metres away in the park. Northern gannets are migratory; they return to the island in early April and leave again in October once their single fledglings have left the nest. The park also appeals to outdoor lovers of all kinds: it offers four trails, three in wooded areas and one along the coast. A wide range of interpretive activities are also available, focusing on seabirds, geology, other wildlife, plants and local history. All our activities are accessible to everyone.
LQM: What do you like the most about meeting and interacting with tourists?
CC: I love interacting with tourists! Sharing my enthusiasm for the park is something I can't help doing, but it's not a one-way street: we share information with visitors about the park, and they tell us about their corner of the world and what it has to offer. These interactions inspires us to continue developing our products and activities.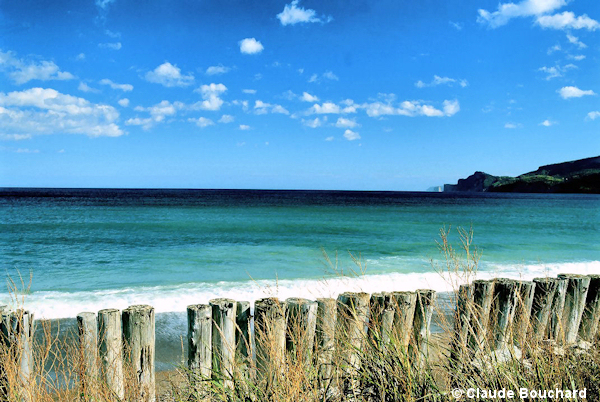 LQM: Do you have a special place in your region where you go to relax?
CC: Anywhere near the sea, as we call the St. Lawrence here. Wherever there's water, I can unplug. There's a magnificent sand beach in Coin-de-Banc where I love to go for long walks.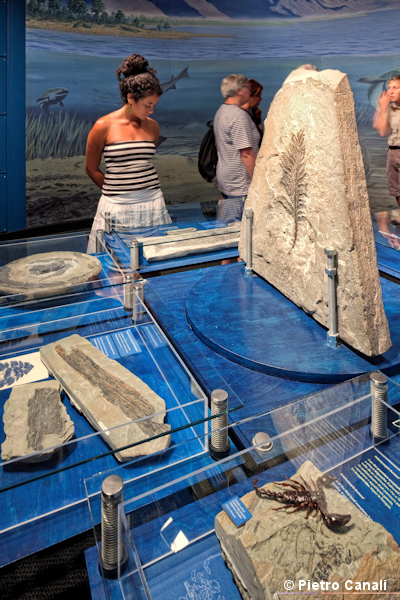 LQM: Name another tourism organization from your region or another maritime region of Québec that you admire and tell us why.
CC: Parc national de Miguasha, because it's a regional site that has an international reputation for the quality of its fossils. Very few people know that most of the major natural history museums in the world exhibit fossils from Miguasha. This area was unprotected for a long time, only becoming a park in 1985—it's now also on the UNESCO World Heritage List. Last year, the park started exhibiting the only complete specimen of Elpistostege watsoni ever found in the world, which makes Miguasha a must-see attraction!
LQM: Name three of your favourite locations in the region that you would recommend to tourists and tell us why.
CC:
Parc national de la Gaspésie, which is home to caribou and Mt. Albert. It's nothing short of spectacular!
Bioparc de la Gaspésie, where you can visit five different ecosystems—it's also adapted for the whole family.
Manoir Le Boutillier, because it's a well-preserved historic site that presents the regional history of the Jersey Islanders who played an important role in the history of Gaspésie.
LQM: Do you prefer the land or the sea?
CC: I'm scared on boats and get seasick, but I'm fascinated by the sea—I think I have saltwater running through my veins!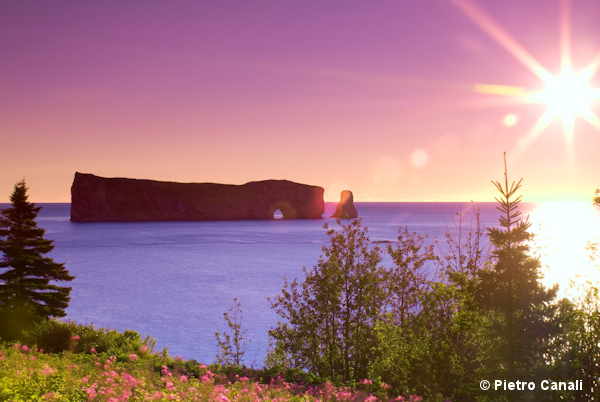 LQM: Sunrise or sunset?
CC: People who know me know that I'm very energetic and passionate about life. That's what sunrises represent to me.
LQM: Winter or summer?
CC: Summer, for the sun, the heat, the tourists and their enthusiasm—all of which adds up to being full of energy!

LQM: If you were an animal from the maritime regions of Québec, which one would you be and why?
CC: A northern gannet, for their agility, grace and freedom.
LQM: Name a gourmet treat from your region.
CC: The fish soup served at Restaurant des Margaulx on Bonaventure Island. It's a mini bouillabaisse-style soup made with scallops, shrimp, crab, lobster, salmon, sole, turbot, hake and haddock. It's a real delicacy!
LQM: What's your guilty pleasure?
CC: Lobster and that fish soup!
LQM: Name another maritime region of Québec that you love and tell us why.
CC: The Îles de la Madeleine, for the beaches and the island experience. You have to be independent and resourceful to live on an island.

The next time you're in Gaspésie, be sure to visit Parc national de l'Île-Bonaventure-et-du-Rocher-Percé. You'll be fascinated by all the things you'll discover there!
If you liked this article, you might also like...