The

Québec maritime Blog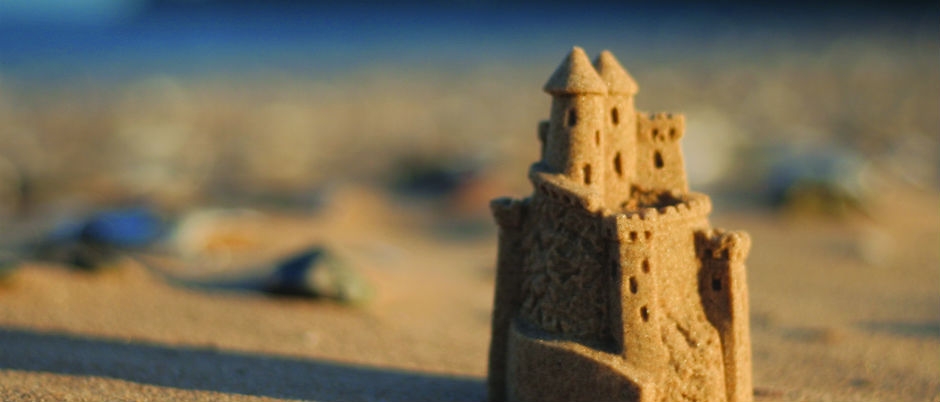 Culture and Discoveries: 5 Experiences Not to Miss!
The maritime regions of Québec have a unique culture and heritage that you will enjoy discovering during your next vacation. If you are interested in history, music, arts and crafts and local food, here are five experiences you won't want to miss!
1. Reliving the history of the Empress of Ireland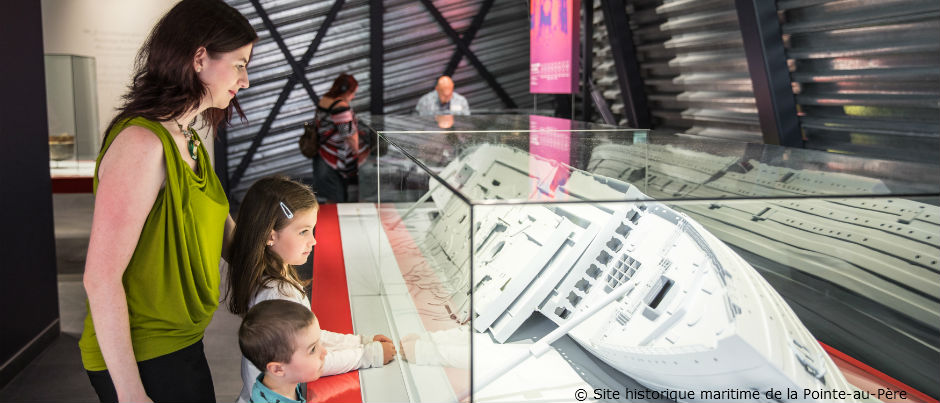 In 1914, the Empress of Ireland ocean liner struck the Storstad coal freighter and sank in the waters of the St. Lawrence, killing 1012 people. This event remains Canada's worst maritime disaster. To learn all about the ship, visit the Pointe-au-Père Maritime Historic Site, in Bas-Saint-Laurent. Through an immersive experience that will take you back through time, learn about the wreck, be moved by the stories of passengers and their descendants, find out what led the vessel to sink in 14 minutes and discover life onboard the ship through a remarkable collection of objects recovered from the wreck. You can also relive the Empress of Ireland's last voyage during a stunning multimedia show. And while you're visiting this site, be sure to go on an audio tour of the Onondaga submarine, where you can find out about the daily lives of the 70 men who lived in this 90-metre (300-foot) boat, as well as visit the second tallest lighthouse in Canada!
2. Discovering Québec music in an exceptional site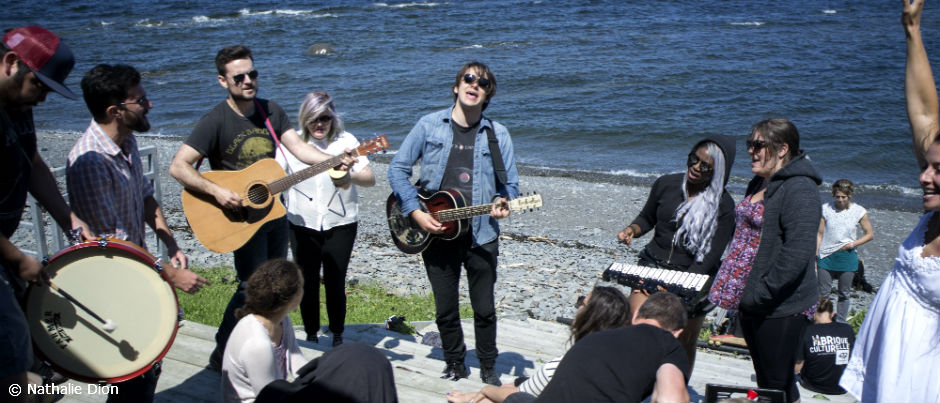 Every summer, the village of Petite-Vallée, in Gaspésie, is the place to be if you love Québec music. In addition to hosting an annual song festival (from June 28 to July 7 in 2018), the site presents a varied program of concerts and plays throughout the summer. Come and fill your ears with music and discover both up-and-coming and renowned Québec artists in an enchanting seaside setting. Although a fire destroyed the theatre in August 2017, the summer program will go on in the same location, with the same warm and festive atmosphere. The performance space and café-bistro will be set up under a big tent.
3. Savouring crab beer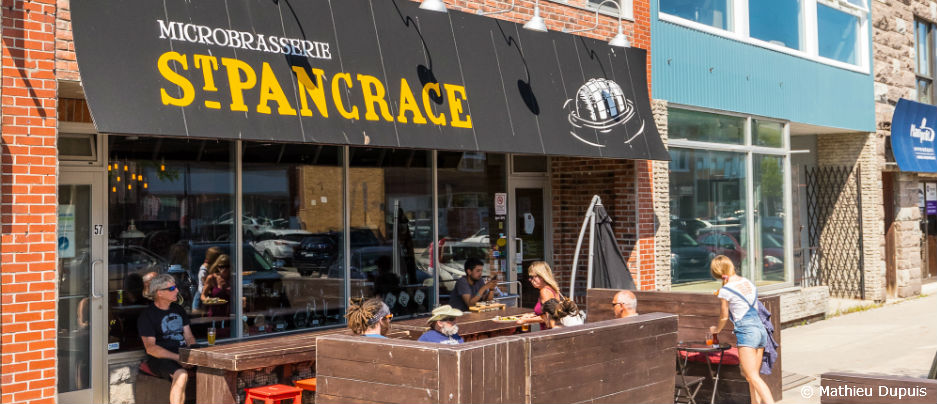 Craft beer enthusiasts will find plenty of options to quench their thirst in our regions. The St-Pancrace microbrewery in Baie-Comeau, in Côte-Nord, offers a truly unique brew: crab beer. Crâââbe is an English-style bitter that is available seasonally, in the spring. Adding crab shells to the boil gives the beer a salty aftertaste, but it's primarily bitter-tasting, with notes of caramel. Are you brave enough to try it? The microbrewery makes a dozen beers that you can savour with dishes featuring local ingredients. Guided tours of the brewery (including tastings!) are also available upon reservation.
4. Travelling back in time to the 19th century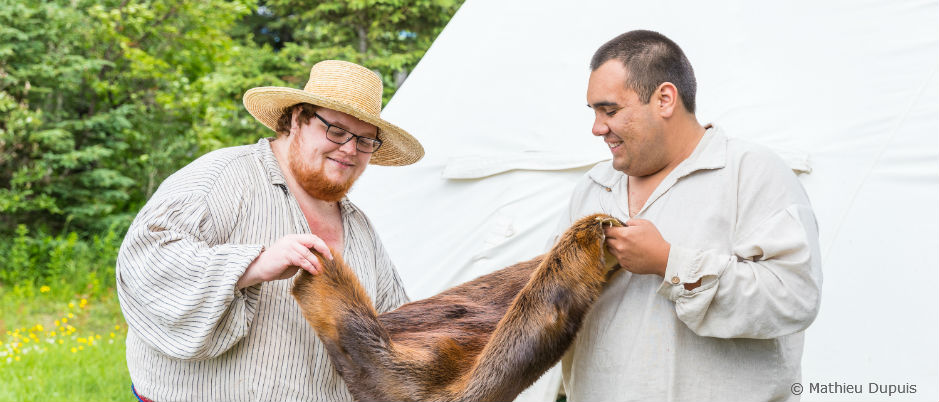 Would you like to find out what daily life was like in a fur-trading post? Visit the Old Trading Post in Sept-Îles, in Côte-Nord, to go back in time to an era marked by the meeting of Innu and Euro-Canadian cultures. Interpreters in period costume will welcome you to the trading counter, where you can experience life in the 19th century, as well as in an Innu encampment, where you can discover the way of life and traditional know-how of this Indigenous community. Enjoy an unforgettable experience as well as a superb view of Sept-Îles Bay! The site also houses an interactive exhibit and a display of artefacts.
5. Taking home a sand castle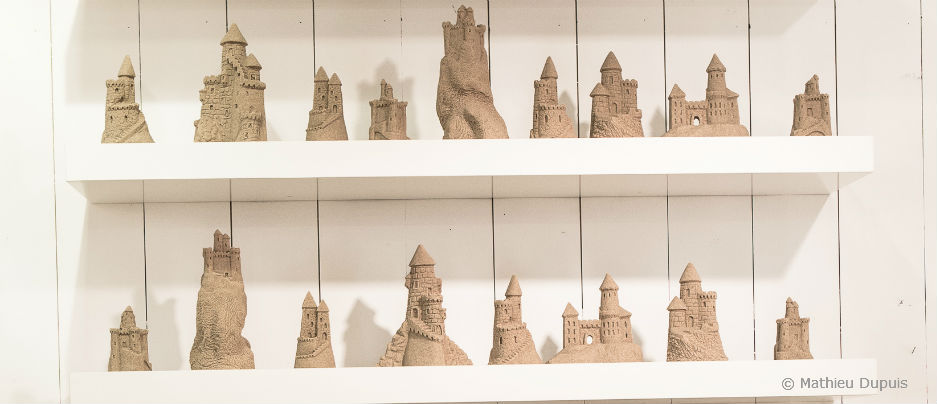 A trip to the Îles de la Madeleine is bound to include a few strolls on the beach… If you'd like to take some sand home with you, visit the Atelier Côtier studio, where sand artisans create objects of all kinds inspired by the Islands' long beaches: sculptures, candleholders, boxes, bookends, frames, vases, lamps, clocks, etc. Atelier Côtier is also a fascinating interpretation site where you can learn more about sand and the process of transforming it into a material that is as hard as rock. Come and meet the artisans at work and ask them all your questions. You won't be able to resist taking home a souvenir or two!
Do you want to enjoy these five cultural experiences this summer? Visit our Culture and Discoveries page to start planning your trip today!
If you liked this article, you might also like...