The

Québec maritime Blog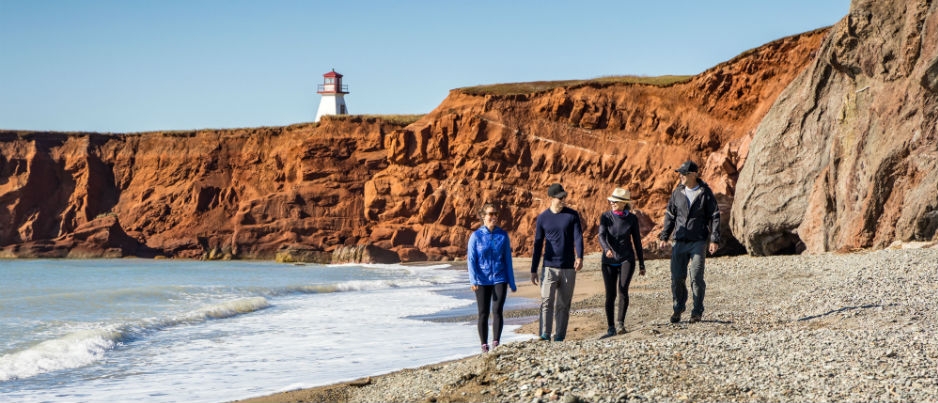 7 Good Reasons to Visit the Îles de la Madeleine
Are you still considering where to go for your next vacation? Maybe the seven points below will convince you to visit the Îles de la Madeleine! Read on…
1. Feast your eyes on unique landscapes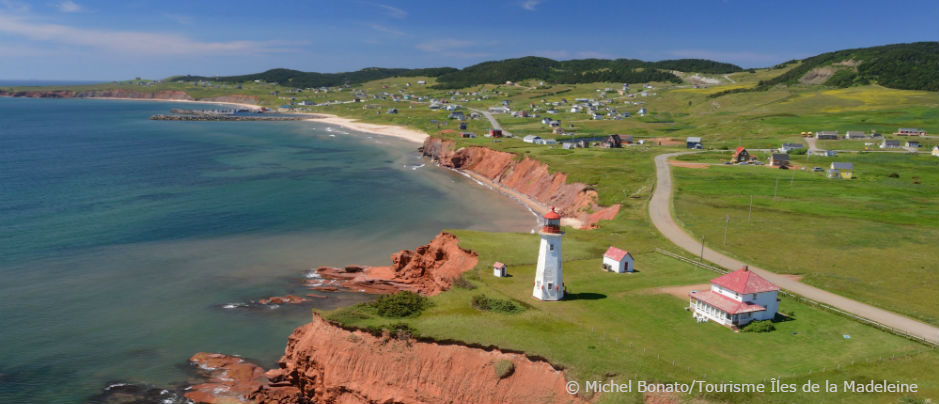 Red sandstone cliffs, white-sand beaches, lush green hills, dunes, caves and lagoons… The landscapes of the Îles de la Madeleine are a study in contrasting colours and textures that are sure to enchant you. Feast your eyes and be prepared to fall under the spell of the Islands!
2. Bask on sandy beaches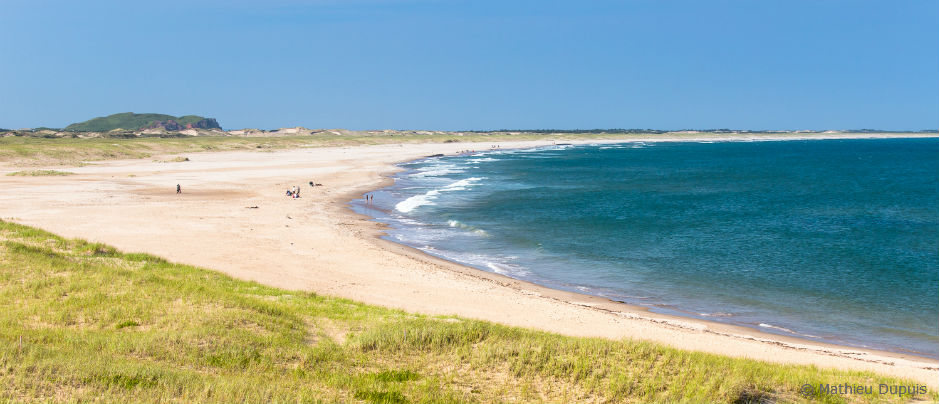 The beaches of the Îles de la Madeleine are known for their white sand that stretches as far as the eye can see and for their warm water. Take advantage of the beautiful weather to swim in the sea, go for a stroll, build sandcastles or simply relax in the sun… Read about our six favourite beaches here!
3. Meet the Islanders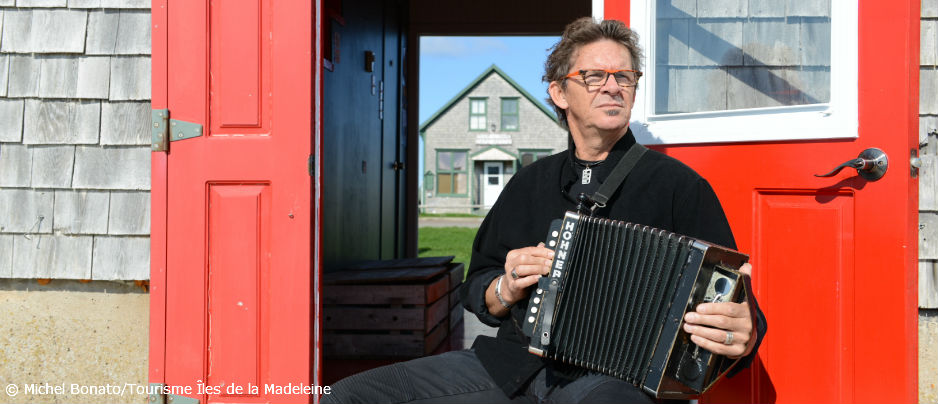 Renowned for their warm hospitality and their many talents, the Islanders are proud of their heritage and happy to share their culture with visitors. With their charming accents (which differ from one island to the other), they will introduce you to their corner of the world and may well invite you to join them for a fun evening of music!
4. Savour regional products
A dream destination for gourmets, the Islands offer a multitude of fresh or locally made products. Seafood and fish are obviously on the menu (either fresh or smoked in the traditional way), but you can also savour local cheese (including the famous Pied-de-Vent), flavoured oils and craft beers made at the À l'Abri de la Tempête microbrewery. All of these products are also available in the region's fine restaurants.
5. Eat freshly caught lobster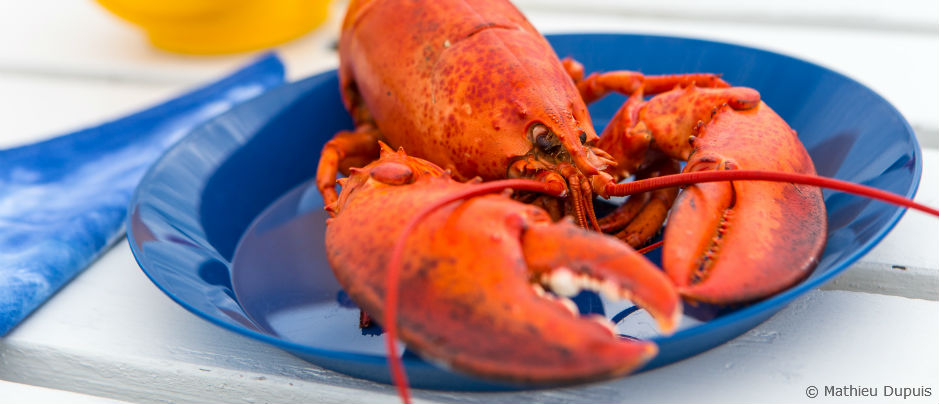 Lobster is undoubtedly the most popular of all the seafood available on the Îles de la Madeleine. If you visit during lobster season (approximately from early May to mid-June), you can savour this delicious crustacean fresh from the sea. In addition, if you're on the Islands on April 30 this year, you can participate in the festivities that mark the launch of the season!
6. Visit art galleries and artisans' studios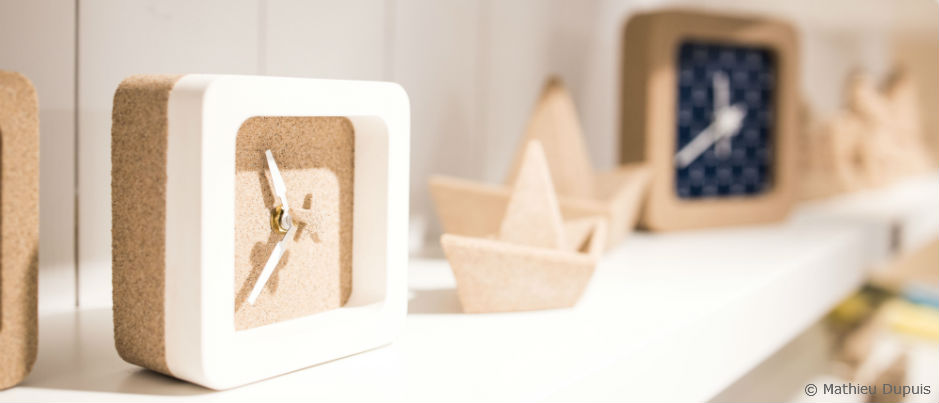 Inspired by the surrounding landscapes and sea, the Islanders are exceptionally creative. A visit to the many galleries and studios that are part of the Visual Arts and Handicrafts Circuit will illustrate this. You will be welcomed by artists and artisans who are as friendly as they are talented, such as the artists at Atelier Côtier. Don't miss this opportunity to bring home a few souvenirs!
7. Play in the water, on land or in the air!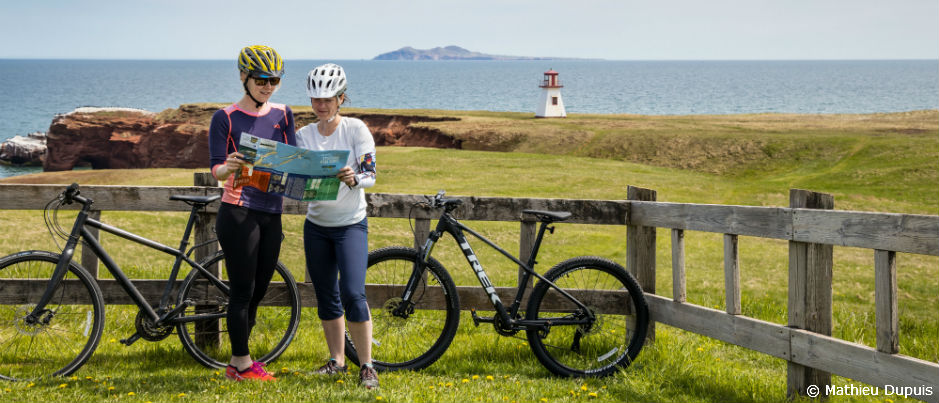 Are you looking for an active vacation? Whether you prefer cycling, sea kayaking, hiking, stand up paddle boarding or kitesurfing, the Îles de la Madeleine offer many opportunities for outdoor adventures. For a taste of what awaits you on the Islands, read my colleague David's blog post.
If you liked this article, you might also like...