The

Québec maritime Blog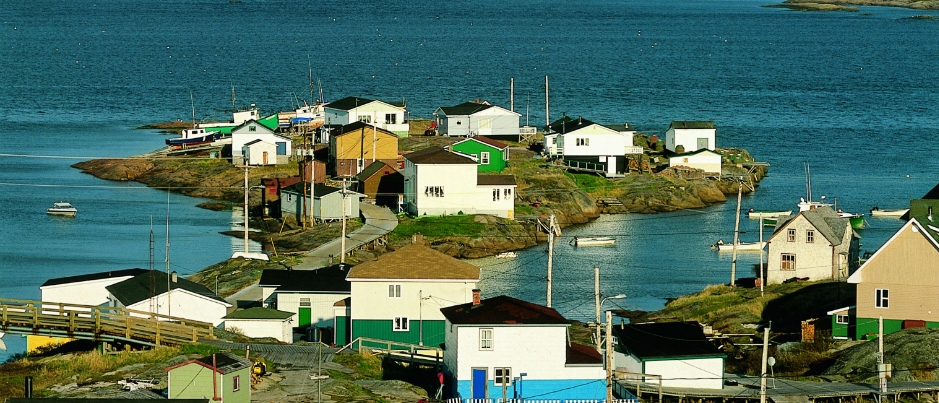 Harrington Harbour, the shooting site of the very popular Québec movie Seducing Doctor Lewis
Jean-Pierre Huard
Discover the Villages of the Lower North Shore
The Lower North Shore begins where Route 138 ends, in the Côte-Nord region, in a landscape featuring sea and rock, coves and rivers, islands and islets. Jacques Cartier called this region "land of many isles" for good reason.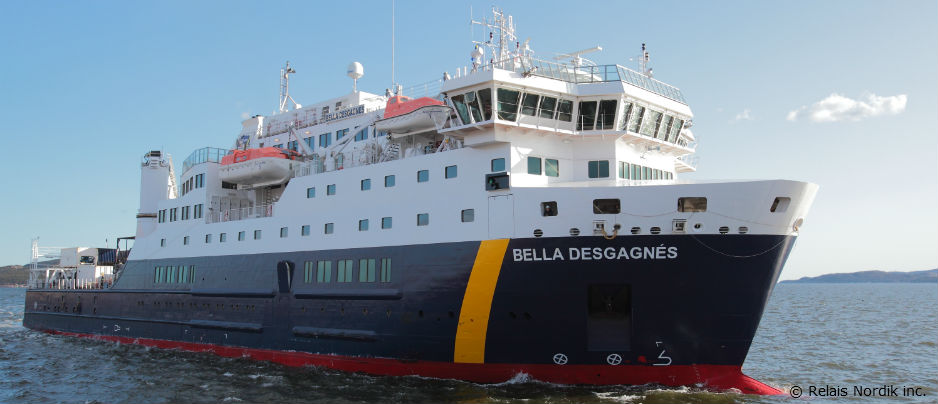 Spread out along 375 km (230 mi.) of coastline bordering the Gulf of St. Lawrence, over a dozen remote French, English and Innu villages that cannot be reached by road make up the Lower North Shore. They are accessible by plane, but if you have sea legs, I recommend you enjoy a cruise aboard the Bella Desgagnés. Here are some of the highlights of this trip.
Kegaska
This community relies on crab and lobster fishing as well as scallop harvesting. Be sure to go for a hike along the trails covered with crushed seashells.
La Romaine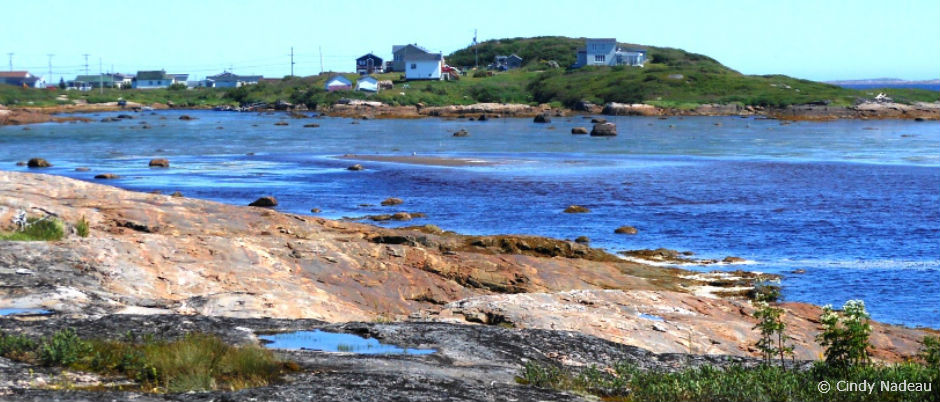 In this village, a small French-speaking community coexists with a larger Innu reserve called Unamen Shipu. The blend of these two cultures is evident in the Marie Reine-des-Indiens Church, which houses an unusual altar made of caribou skins. The church is open to the public.
Harrington Harbour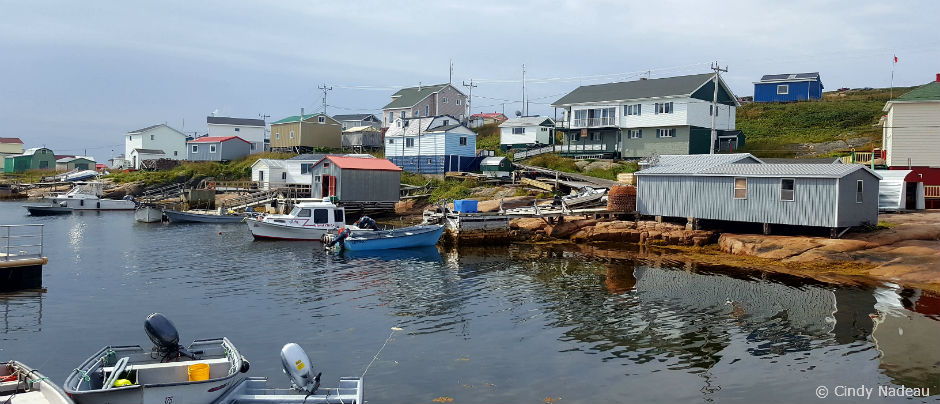 Shooting site of the very popular Québec movie Seducing Doctor Lewis, this village is known for its wooden boardwalks that link buildings to each other. In the summer, the wharf bustles with activity.
Chevery
From the village, you can participate in an outing to Wolf Bay aboard a boat taxi. This 150-year-old settlement consists of wharves, cabins and a family cemetery. You may also want to hike to the impressive Netagamiou Falls or fly over them in a helicopter!
Tête-à-la-Baleine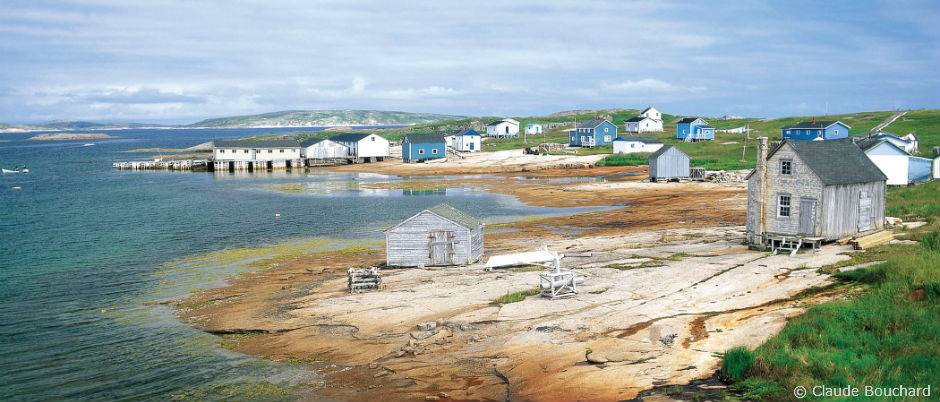 Known as Whale Head by its few English-speaking residents, this village was named after a nearby whale-shaped island. Be sure to visit the Jos Hébert Museum to learn more about island life; Providence Island, across from the village; and the oldest chapel on the Lower North Shore, built in 1895.
Mutton Bay
Mutton Bay is home to colourful traditional wooden houses, a picturesque Anglican church dating from the 1920s and a historic cemetery. The village is surrounded by many islands that can be explored by boat.
La Tabatière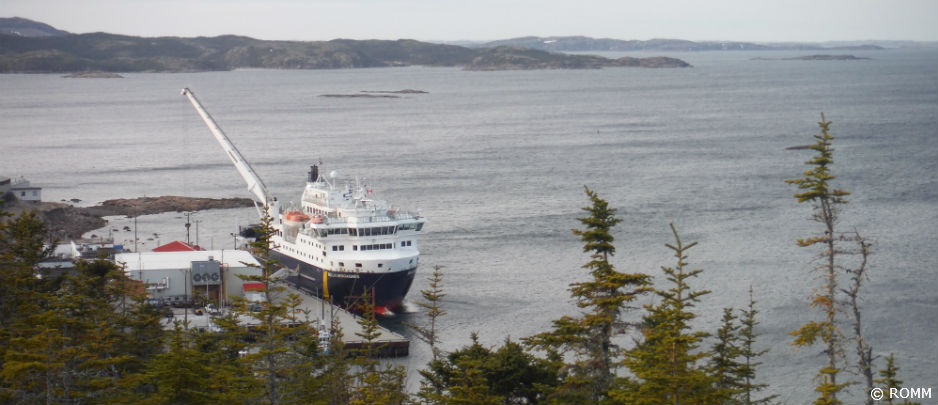 Once known as the best seal-fishing station on the Lower North Shore, La Tabatière now boasts the largest fish plant on the Coast, processing crab, scallops and shrimp. Located east of the village, the Gros Mecatina Migratory Bird Sanctuary is home to colonies of Atlantic puffins, razorbills and black guillemots (among others). These colonies are spread over three islands where blueberries and cloudberries grow in abundance.
Pakua Shipi
The name of this Innu community means river of sand. Residents continue to practise traditional Innu activities, including making handcrafted goods. You can also hire a boat to go out to the outer islands to see traditional camping grounds.
Saint-Augustin
Located on the sandy banks of the river of the same name, Saint-Augustin has a wharf that bustles with activity. From there, head out on the short Trout Point Trail for a view of the village.
Vieux-Fort (Old Fort Bay)
Be sure to visit the Îles aux Chiens (Dog Islands), where you can observe wildlife, collect seashells and even see a shipwreck. Oral history indicates that this village may have been the site of the mysterious port of Brest, where Jacques Cartier landed in 1534 and participated in the first officially recorded mass in Canada.
Rivière-Saint-Paul (St. Paul's River)
This area is known for an invention that revolutionized the cod fishing industry in the 19th-century: the cod trap. Visit the Whiteley Museum where you can learn all about its inventor, William Henry Whiteley.
Middle Bay
Formerly visited by Basque fishermen, this tiny village of about 50 inhabitants offers outdoor, cultural and archaeological activities. Be sure to visit the Middle Bay Interpretation Centre as well as the archaeological site, which includes vestiges of a 16th-century Basque whaling station.
Blanc-Sablon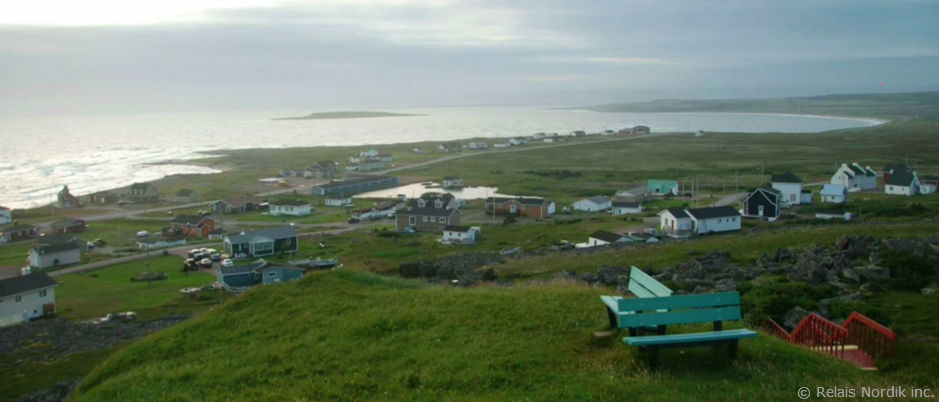 This municipality is made up of three villages: Brador, Lourdes-de-Blanc-Sablon and Blanc-Sablon. Although it is the region's administrative centre, Blanc-Sablon has kept the picturesque charm of a fishing community. A statue of Notre-Dame-de-Lourdes, built in France, stands on top of a cape that dominates the area. At the ecological interpretation centre, you can observe whales, Atlantic puffins and icebergs. In addition to getting there by plane or on the Bella Desgagnés, you can also drive to Blanc-Sablon on Route 389 via Labrador.
The next time you're looking for an exotic destination, instead of going south, head out to sea to the Lower North Shore for a completely different vacation experience!
If you liked this article, you might also like...