The

Québec maritime Blog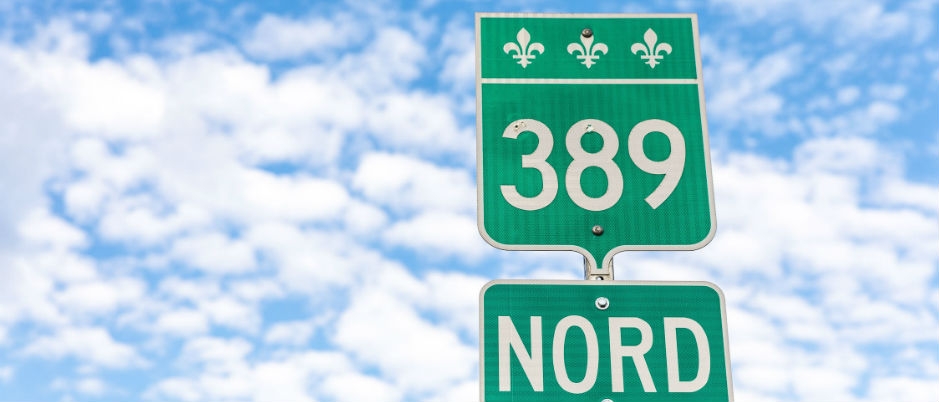 Route 389, which turns into Route 500 at the Labrador border
Mathieu Dupuis/Le Québec maritime
9 Good Reasons to Explore the North Road: Discover Côte-Nord via Labrador
It's no secret that exploring the Côte-Nord region of Québec via Labrador is an epic journey spanning many days and hundreds of kilometres. Those who hear the call to adventure and want to experience a Jack Kerouac-style road trip will enjoy this voyage that is as exciting as it is awe-inspiring.
Route 389, which turns into Route 500 at the Labrador border, leads you through a land of striking contrasts, from modern industrial infrastructures to untamed wilderness. Travellers should anticipate the unexpected: be sure to have extra gas and a spare tire as well as lots of food, since there are few places to buy anything along the way. But don't worry; with a little planning, this trip will be a wonderful experience!
Here are nine good reasons to opt for the Trans-Québec–Labrador Loop:
1. Go on a whale-watching cruise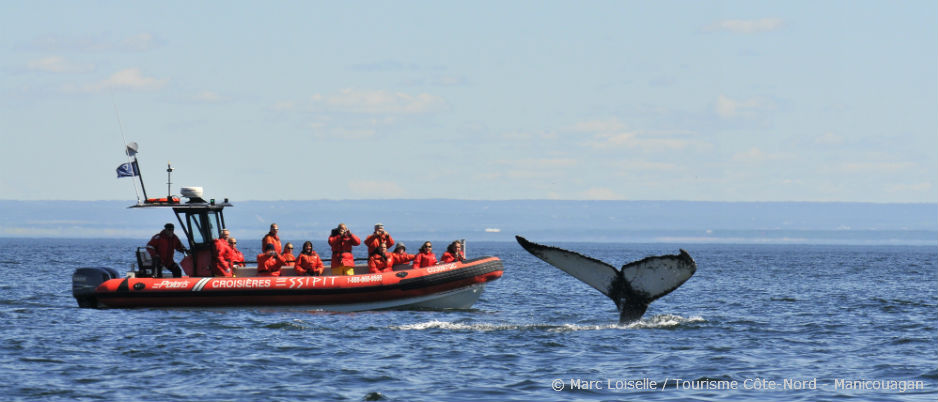 The Côte-Nord region is one of the best places in the world to observe whales. Each year, several species of marine mammals come to feed in the St. Lawrence Estuary and Gulf. You have a choice of excursions departing from several different towns and villages on tour boats or by Zodiac or sea kayak. This is an opportunity you won't want to miss!
2. Observe the whales from the shore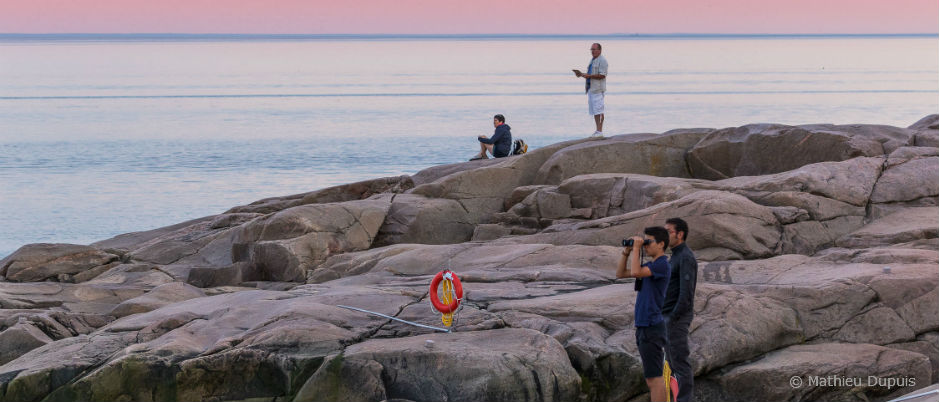 If you don't have sea legs, not to worry! You can observe whales and learn all about them without ever setting foot on a boat. The Cap-de-Bon-Désir Interpretation and Observation Centre is located very near one of the whales' favourite feeding places. From dry land, you can spot minke whales, humpbacks and even blue whales, if you're lucky. Bring a comfortable seat and be prepared to be patient! You can also visit the Marine Mammal Interpretation Centre (CIMM) where you can learn all about the many facets of these fascinating animals.
3. Visit awe-inspiring hydroelectric dams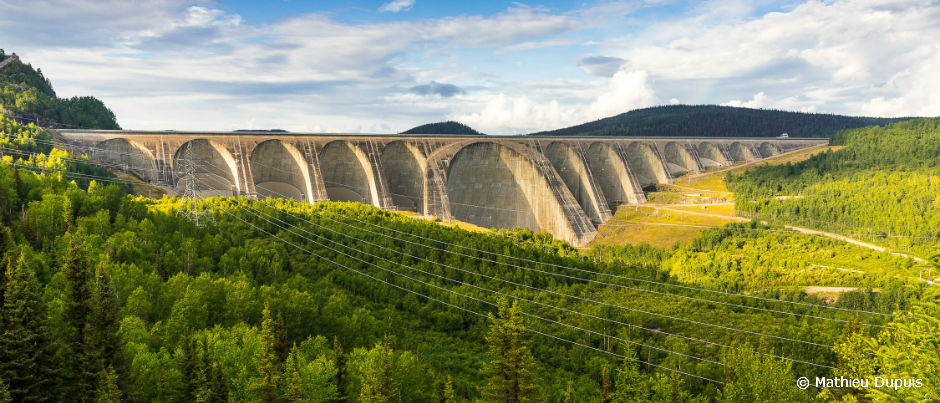 You can't help but be impressed by the genius involved in building hydroelectric dams, but mostly it's their sheer size that will amaze you. In Côte-Nord, you can visit the Manic-2 and Manic-5 hydroelectric facilities. The Daniel Johnson Dam at Manic-5 is the largest multiple-arch-and-buttress dam in the world—it's over 140 metres (460 feet) high. Free guided tours are offered daily. Churchill Falls, on the other hand, is home to one of the largest underground hydroelectric powerhouses in the world. Why not visit both to compare them!
4. Visit impressive iron ore mines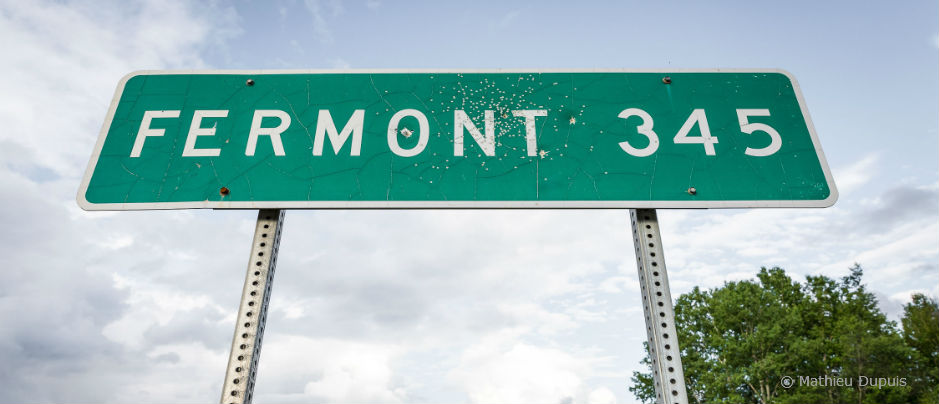 Whether you decide to visit Fermont in Côte-Nord or Labrador City (or both), I recommend that you tour their open-air iron ore mines. The one in Fermont is one of the largest in the world. It might be an exaggeration to say that you will be closer to the centre of the earth, but in fact it's not far from the truth!
5. Visit one of Canada's 17 UNESCO World Heritage Sites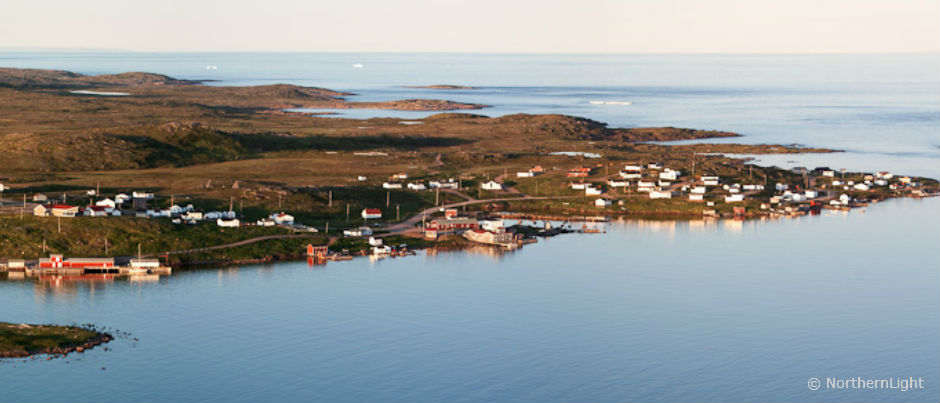 You cannot drive the Trans-Labrador Highway without visiting the Red Bay National Historic Site, added to the prestigious UNESCO World Heritage List. This site is the largest known 16th-century Basque whaling station in North America and contains many well-preserved remnants from that era.
6. Visit the remote Lower North Shore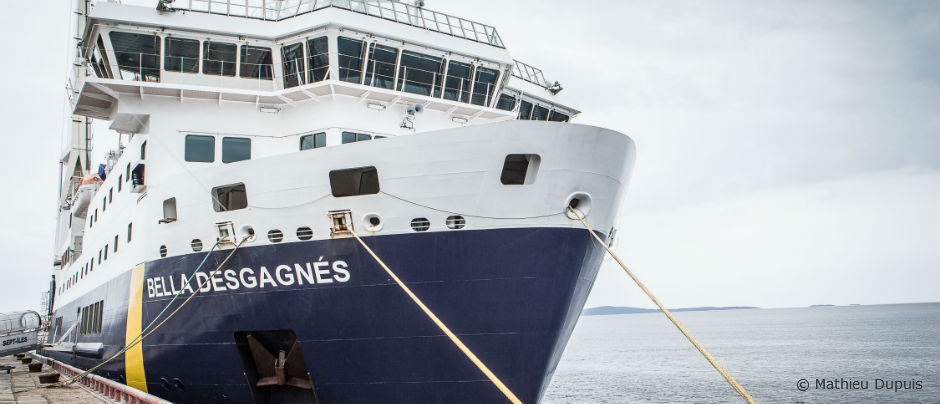 Did you know that several villages in Côte-Nord are still cut off from the rest of the province and only accessible by boat or plane? When you get to Blanc-Sablon, consider boarding the Bella Desgagnés, which serves the Lower North Shore. Stops in the villages along the way will give you the opportunity to immerse yourself in local culture and meet the fascinating inhabitants of a region where time seems to stand still.
7. Explore fishing villages of yesteryear and today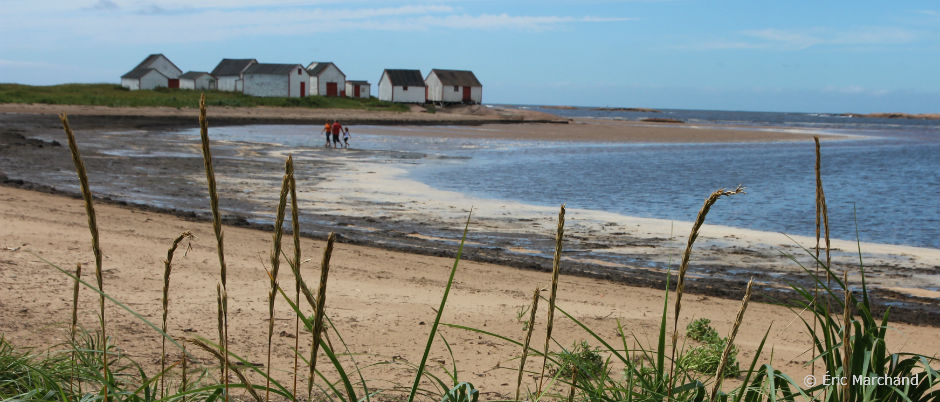 Because of the abundance of fish in the waters off the continent, fishing villages sprang up all along the coasts of Québec and Labrador. Still today, fishing is the main livelihood for many of the inhabitants of these regions. To learn more about their rich fishing history, visit buildings dating from the 19th century in Port Hope Simpson in Labrador or Natashquan in Côte-Nord.
8. Bring home pictures of the strangely shaped Mingan monoliths
If you visit Minganie, you MUST take the time to discover an incredible natural site: the Mingan Archipelago National Park Reserve. The islands in the park reserve are home to many species of birds and a variety of plants. However, they are most famous for their erosion monoliths. These unusual limestone formations take many different forms, recalling animals, people, etc. Be sure to bring your binoculars!
9. Learn about maritime heritage by visiting lighthouses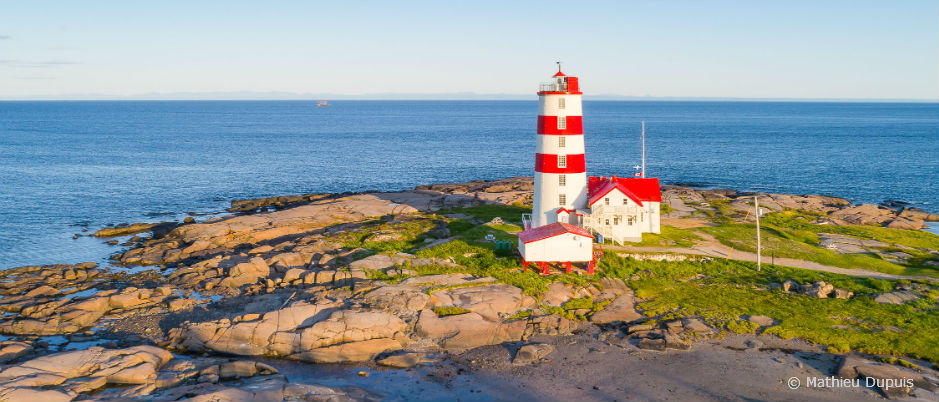 Gateways to the North American continent, the maritime regions of Québec, Labrador and the island of Newfoundland all have a rich maritime heritage. Visit the lighthouses at Cap-de-Bon-Désir, Pointe-des-Monts, Île aux Perroquets (Côte-Nord), or at L'Anse-Amour (Labrador) where you can participate in interpretive activities and learn more about the history of these sentinels of the sea.
For other road trip ideas in Côte-Nord, visit our website. Bon voyage!
If you liked this article, you might also like...