The

Québec maritime Blog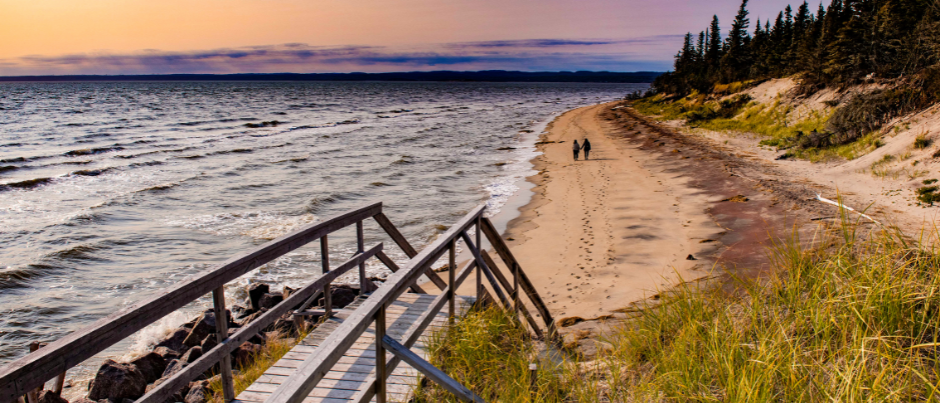 Parc Nature de Pointe-aux-Outardes, Côte-Nord
Sébastien St-Jean/Tourisme Côte-Nord
En Route to Adventure: 5 Natural Areas to Add to Your Road Trip Itinerary
Are you an outdoor enthusiast? Then you'll love going on a road trip to Bas-Saint-Laurent, Gaspésie, Côte-Nord and/or the Îles de la Madeleine! With their wide-open spaces and vast array of outdoor activities, our regions will delight you. Here are five natural areas you'll want to add to your itinerary.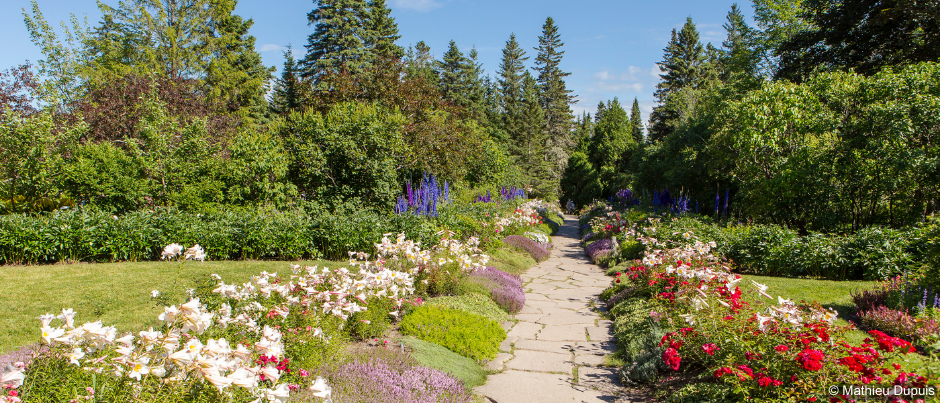 A glimpse of what awaits you
A national historic site of Canada, the Reford Gardens offer many different activities. The historic gardens, which were created from 1926 to 1958 by Elsie Reford, will amaze you with their 3000 species and varieties of plants. With any luck, you'll be there at the right time to admire the famous Himalayan blue poppies! Learn more about the life of the gardens' founder by visiting Elsie, Through the Eyes of…, an exhibition in Estevan Lodge, where you can also enjoy a delicious meal prepared by Chef Frédérick Boucher using edible plants from the gardens. Fans of contemporary art will also be delighted by the International Garden Festival, which presents playful conceptual gardens created by architects and artists from around the world.
Where to go
The Reford Gardens are in Grand-Métis (Gaspésie).
When to go
The gardens are open from early June to early October. However, if you want to admire the famous Himalayan blue poppies in full bloom, you'll need to visit between late June and mid-July. This also means you'll be able to see the International Garden Festival, which starts on June 24. Note that admission to the gardens is free on the first Sunday of every month (and at all times for children under 13).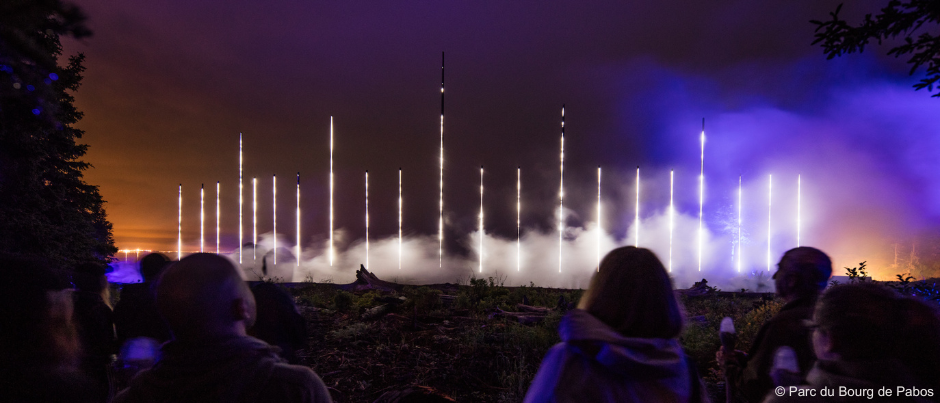 A glimpse of what awaits you
This park offers enough activities to keep you busy all day (or even for several days!). In addition to enjoying the three beaches and the network of hiking and biking trails in the park, you can also visit the interpretation centre, which recounts 250 years of the region's history based on digs led by archaeologist Pierre Nadon. Two immersive nature walks also await you on site: Nova Lumina, which will take you out to meet the stars after dark, and Ura, which celebrates the power of water (and is open during the day and in the evenings). New this year, a playful outdoor trail offers you a digital quest through the myths and legends of the Bourg de Pabos. Feeling a bit hungry? Bistro de La Grave offers fast food and microbrews, which you can savour while enjoying the view! In the evening, the campground welcomes you for an overnight stay by the sea in tent and RV sites as well as five glamping trailers.
Where to go
The park is located by the sea near Pabos Bay, in Chandler (Gaspésie).
When to go
On-site activities as well as the Nova Lumina and Ura experiences are accessible from mid-June to late September, regardless of the weather.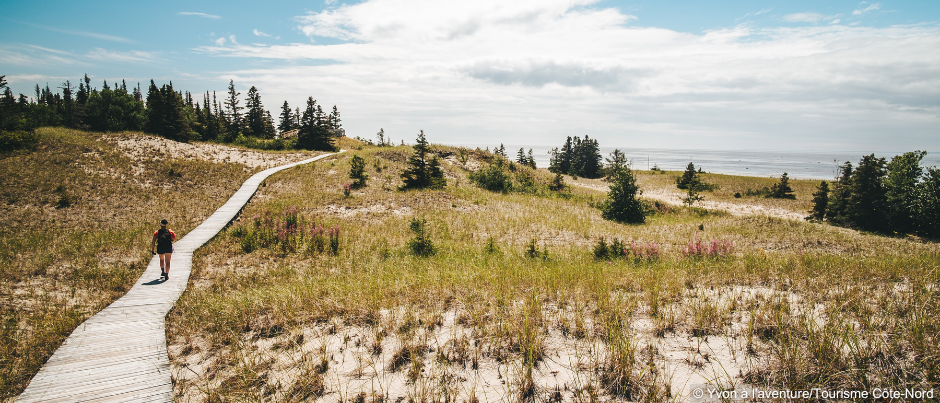 A glimpse of what awaits you
This nature park is a truly unique protected natural site! Nine different ecosystems are found in the park, from sand flats and beaches to a salt marsh and the boreal forest. Discover these varied landscapes during a hike. Depending on how much time you have, you can enjoy loop trails ranging in length from 1 km (0.6 mi.) to 5 km (3 km). Along the way, keep your eyes peeled: since this park is one of the five best bird-watching sites in the province, you're bound to spot lots of birds! The park also offers several activities so you can learn things while having fun, including the Alice in Wonderland interactive trail and a guided activity in search of small organisms inhabiting the sand flats (in French only). Looking for an unusual and memorable glamping experience? Opt for an overnight stay in one of the nature park's five giant birdhouses! Each of these cottages is directly inspired by a different species of bird found in the park.
Where to go
The nature park is in Pointe-aux-Outardes (Côte-Nord).
When to go
The park is open from June to October. If you're a bird watcher, you'll want to visit in the early fall during the migration period, when at least 255 bird species can be observed in the area.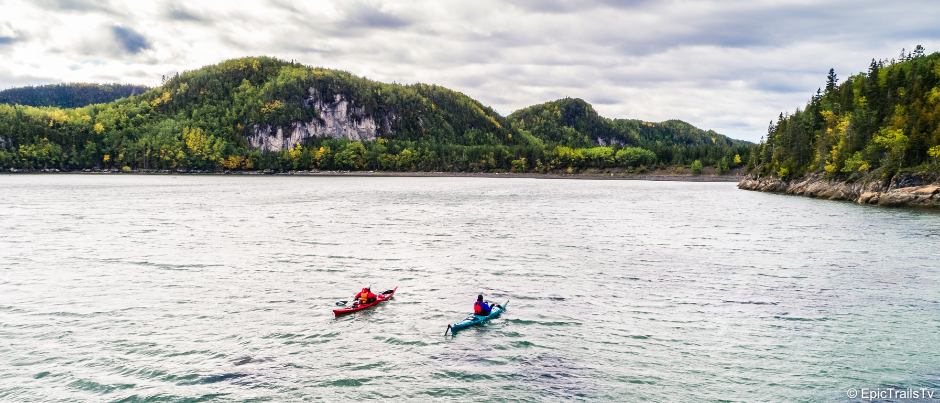 A glimpse of what awaits you
Although it only covers an area of under 35 km2 (15 sq. mi.), Parc national du Bic offers you a wealth of activities to choose from. Go on a hike to explore the park's mountains, coastline, capes and forests, bike along the water and across fields, or paddle a sea kayak on the St. Lawrence around the Bic Islands! Wildlife enthusiasts can also admire many animal species, including seals, white-tailed deer and thousands of seabirds. Various discovery activities are also offered by the park's naturalist guides. Want to extend your stay? The park offers several lodging options, from tent and RV campsites to glamping tents, cabins and yurts.
Where to go
The park is about 20 km (12 mi.) west of downtown Rimouski (Bas-Saint-Laurent).
When to go
This park is open year-round. For more peace and quiet, you'll want to visit early or late in the summer or even in the fall.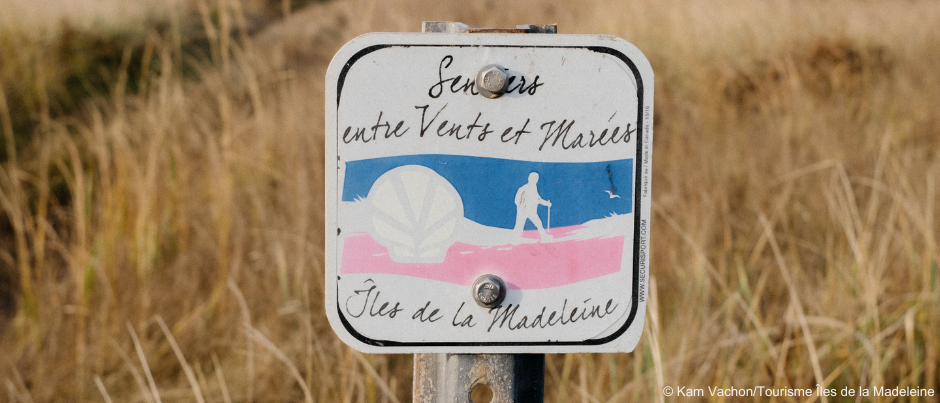 A glimpse of what awaits you
Hiking is a great way to explore the Îles de la Madeleine! Inspired by their experiences on the Camino de Santiago, a group of local hikers decided to create a long-distance hiking trail on the archipelago a few years ago. Totalling nearly 235 km (145 mi.), this trail is divided into 13 sections varying in length from 10 km (6 mi.) to 28 km (18 mi.), which allow you to explore each of the archipelago's islands. On the agenda: breathtaking landscapes, captivating attractions and memorable encounters! To help you find your way around, pick up a copy of the trail guide at the tourist information office as soon as you get to the Islands. Note that guided excursions are also available. Be sure to pack your hiking boots!
Where to go
This network of trails is found on all seven of the archipelago's main islands (Îles de la Madeleine).
When to go
The landscapes of the Islands are beautiful in all seasons, but you'll especially enjoy the tranquility of the early fall to explore this region and chat with the locals.
Did any of these suggestions inspire you for your next vacation? Visit our "National Parks and Natural Sites" webpage for more information to help you plan your trip!
If you liked this article, you might also like...