The

Québec maritime Blog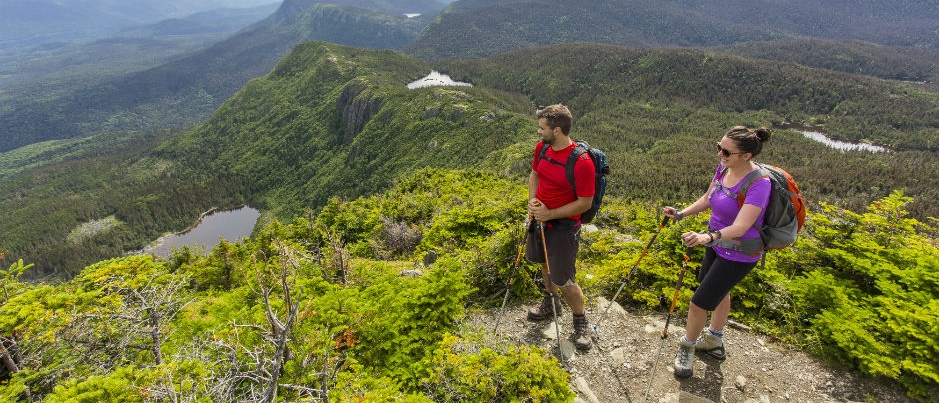 Parc national de la Gaspésie
Mathieu Dupuis/Le Québec maritime
Sustainable Tourism: What's Happening in Our Regions
Did you know that the United Nations designated 2017 as the International Year of Sustainable Tourism for Development? In a vast territory rich in natural beauty, it's not surprising that many attractions and lodging establishments emphasize sustainable tourism. Here are a few examples of initiatives that promote sustainable development in the maritime regions of Québec.
Eco-friendly lodging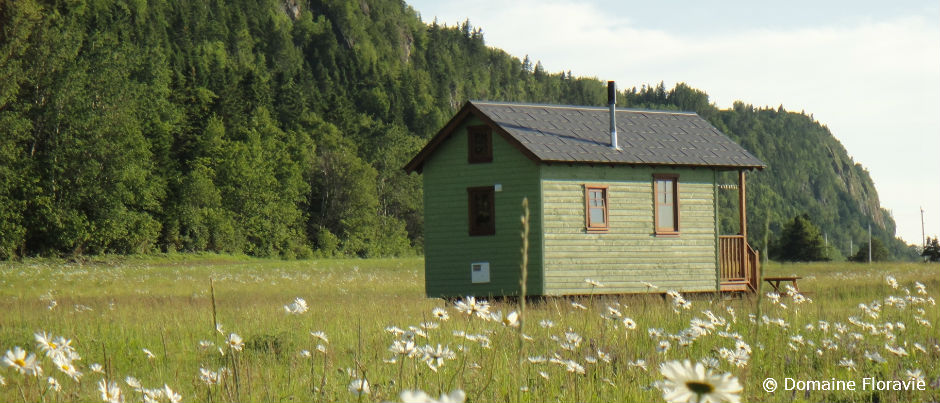 For outdoor lovers, there's nothing better than a stay in harmony with nature. Here are some of eco-friendly options offered in our regions:
Protected natural sites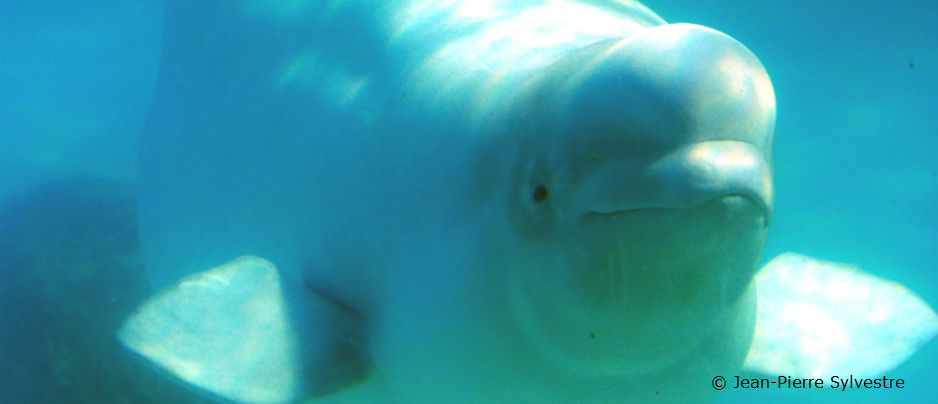 The maritime regions of Québec are home to 10 national parks that protect and promote local flora and fauna while fostering discovery of the natural world. All of these parks have implemented various sustainable development measures to protect local natural heritage, maintain ecological integrity and take into account environmental, social and economic concerns when developing programs for visitors.
For example, as a member of the Eco-Whale Alliance, the Saguenay–St. Lawrence Marine Park offers eco-friendly whale-watching activities. The Alliance brings together the Group for Research and Education on Marine Mammals (GREMM), whale-watching tour companies as well as SÉPAQ and Parks Canada. Other examples of sustainable tourism in our parks include:
Part of the region of Côte-Nord has also been designated a World Biosphere Reserve by UNESCO. The Manicouagan-Uapishka World Biosphere Reserve educates visitors about environmental, social and economic issues in this area. Further east in Côte-Nord, the Sept Îles Archipelago contains the largest seabird sanctuary in Eastern Canada, on Corossol Island. The boats that will take you to this archipelago must maintain a distance of at least 500 metres (1600 feet) from the sanctuary.
In the Îles de la Madeleine, birds can find refuge in the Pointe de l'Est National Wildlife Area. This territory, which is protected by the Canadian Wildlife Service, shelters ducks and shorebirds. Piping plovers and horned grebes, two endangered species, nest here during breeding season.
Operating both in Côte-Nord and Bas-Saint-Laurent, Croisières AML has been working towards reducing their ecological footprint through a variety of actions:
Cofounding the Eco-Whale Alliance
Reducing gas consumption by replacing the engines in their boats and using new electrical control technology
Reducing water consumption by improving wastewater management
In Gaspésie, the International Appalachian Trail (IAT-QC) is also committed to sustainable development. The Québec segment of the trail is the first long-distance hiking route to receive the Grande Randonnée designation in North America (GR®A1). The purpose of this certification is to ensure the quality and sustainability of the trails to which it is granted, in accordance with specific criteria. The IAT-QC also complies with the seven principles of Leave No Trace Canada, including using existing trails in popular areas to avoid damage to surface vegetation and disposing of waste properly. The trail crosses through Forillon National Park, Parc national de la Gaspésie and the Réserve faunique de Matane. Auberge de montagne des Chic-Chocs is located in the wildlife reserve: this eco-friendly mountain lodge, which is perched 615 metres (2000 feet) above sea level, is designed to integrate into the natural environment. The lodge is also off the grid: it is powered by generators and solar panels.
At the eastern tip of the Gaspé Peninsula, the Percé UNESCO Global Geopark offers outdoor activities that promote the rich geological heritage of Mt. Sainte-Anne and Mt. Blanc in harmony with the existing environment.
Further west in Gaspésie, the Reford Gardens have implemented several eco-friendly measures:
Healthy growing practices (no chemical products are used on the gardens, irrigation with non-potable water, etc.)
Use of sheep (the Lambmowers) to maintain the heritage property
ERE 132 Eco Home, an interpretation centre for excellence in green building, built according to an eco-friendly housing model that is both affordable and adapted to our northern climate
Food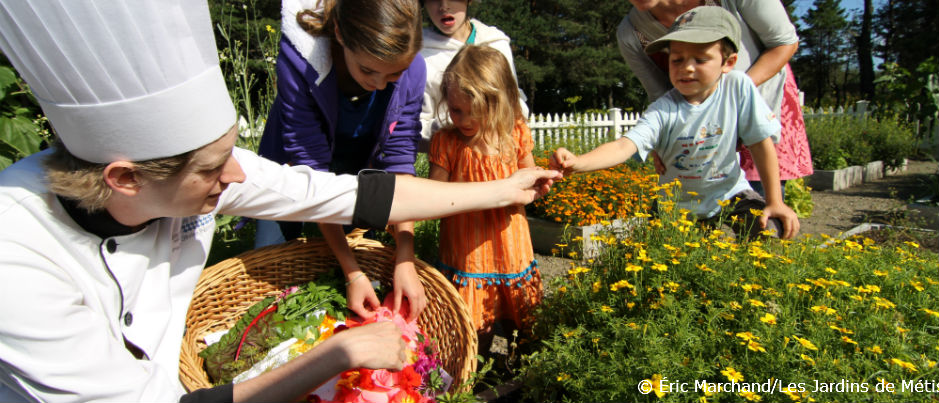 Estevan Lodge, in the Reford Gardens, offers original cuisine inspired by garden harvests. In addition, if you are interested in discovering new flavours, keep an eye out for the Smarter Seafood logo, which designates restaurants and fish markets that support the sustainable development of the St. Lawrence through encouraging the consumption of sustainably harvested and relatively unknown marine species. Although fishing is the main economic activity in the Îles de la Madeleine, it is highly regulated. For example, visitors are prohibited from fishing for lobster at all times. You can, however, harvest clams (quahogs) along the shores of lagoons, as long as you comply with certain restrictions.
Other sustainable tourism measures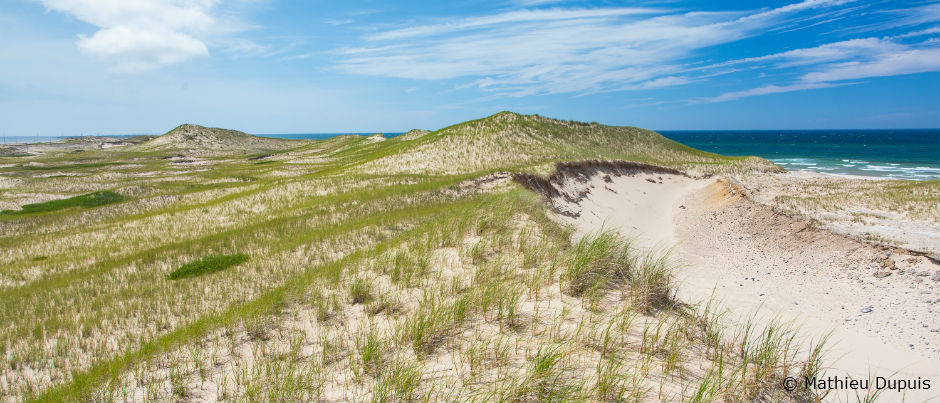 So many sustainable tourism measures have been implemented in the maritime regions of Québec that it's impossible to name them all. Here are a few other interesting ones:
The dunes, which are an integral part of the beauty of the Îles de la Madeleine, are a fragile environment that is essential to the ecological balance of the archipelago. For one thing, they prevent salt from the sea from contaminating the fresh water available on the Islands. Vehicles are forbidden on beaches and dunes; walking on the dunes is also discouraged. Use marked paths instead.
Les Événements Gaspésiens is an organization that brings together 10 events that showcase Gaspesian culture while focusing on eco-responsible management. These events include the Petite-Vallée Song Festival, Festival Musique du Bout du Monde in Gaspé, Festival La Virée in Carleton-sur-Mer and the TDLG on Skis.
Charging stations for electric vehicles can be found throughout the maritime regions of Québec.
In Tadoussac, visitors can rent electric bikes. A map of local parking lots is available online to encourage walking or cycling in the village.
Voyages CoSte offers packages in Minganie, Anticosti and the Lower North Shore that provide travellers with authentic experiences while promoting the people and natural environments of these regions.
These are only a few examples of sustainable tourism in our regions. Have you encountered other such initiatives while visiting us? Tell us about them in the comment section below!
If you liked this article, you might also like...