The

Québec maritime Blog
Entry Island
Mathieu Dupuis
Entry Island: Discover the Îles de la Madeleine for a Second Time!
Of the seven inhabited islands that make up the Îles de la Madeleine archipelago, only one is not connected to the rest of the island chain: Entry Island. This small island of 7.2 km2 (2.8 sq. mi.) is home to a community of about 100 inhabitants, mainly of Scottish descent.
Entry Island can serve as a reference point during your next trip to the archipelago, since it can be seen from almost anywhere on the Islands. You can explore this treeless landscape during an excursion of several hours or a full day. You can even spend a few days there since the island is home to a charming hotel, restaurant bar and convenience store.
Discover the island on foot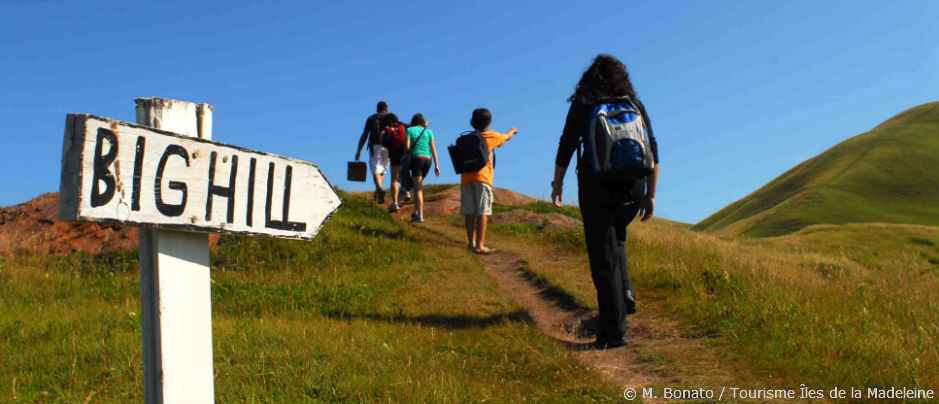 Entry Island is small enough that you can explore the whole thing on foot. Admire the red cliffs, home to nesting birds; pasture lands where cows and horses graze freely; and the island's rolling green hills. The most famous, Big Hill, is also the highest spot in the archipelago at 174 metres (571 feet) above sea level. Climb to the top for a breathtaking 360-degree view.
During your stay, you can also see the small Anglican church, wander around the lighthouse and visit the Entry Island Museum. This heritage museum offers a glimpse into the island's past through exhibits of farming and fishing equipment, photographs, household objects and local veteran memorabilia.
How to get there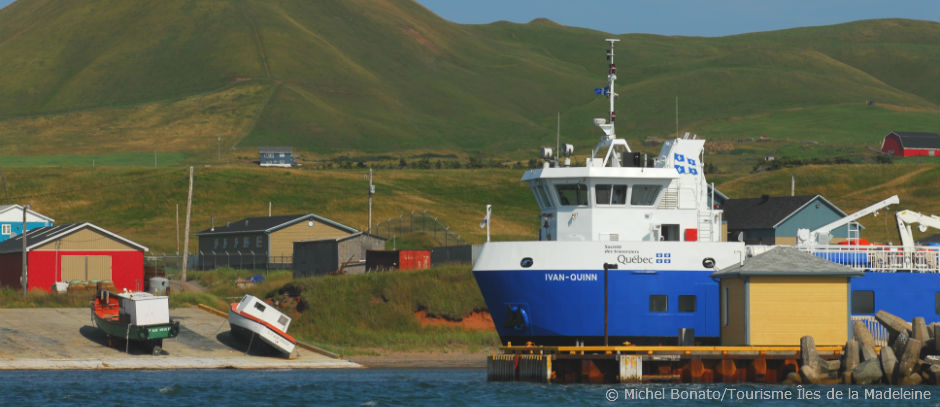 In Cap-aux-Meules, board the M/V Ivan Quinn, which will take you to Entry Island in about an hour. This ferry goes to and from the island twice a day from Monday to Saturday. Visit www.traversierctma.ca/en/entryisland for the ferry schedule. Excursions to the island (in a Zodiac or sightseeing boat) also depart daily from the Cap-aux-Meules marina.
For a complete change of pace at the heart of the Gulf of St. Lawrence, plan a trip to Entry Island when you next visit the Îles de la Madeleine!
If you liked this article, you might also like...