The

Québec maritime Blog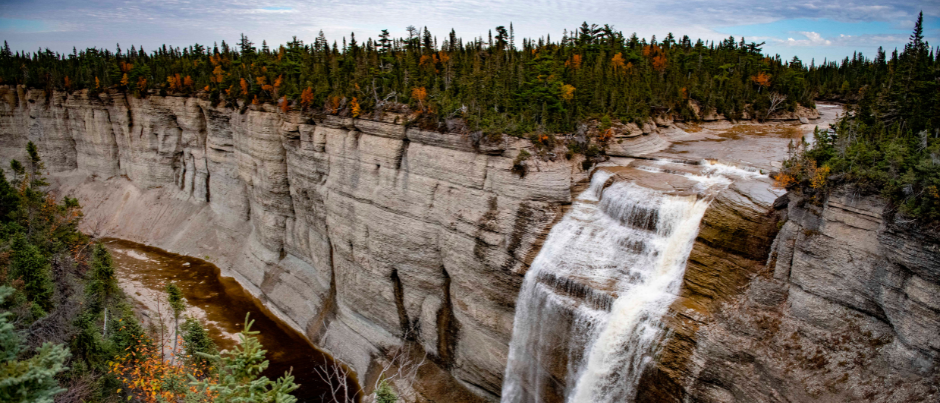 Anticosti Island, Côte-Nord
Sébastien St-Jean/Tourisme Côte-Nord
Explore UNESCO Sites in Eastern Québec
Expect to Be Amazed!
The United Nations Educational, Scientific and Cultural Organization (UNESCO) gives World Heritage status to places or properties around the world considered to be of outstanding value to humanity. The organization also designates other types of sites, such as global geoparks and biosphere reserves. All three designations are found in the maritime regions of Québec.
Anticosti Island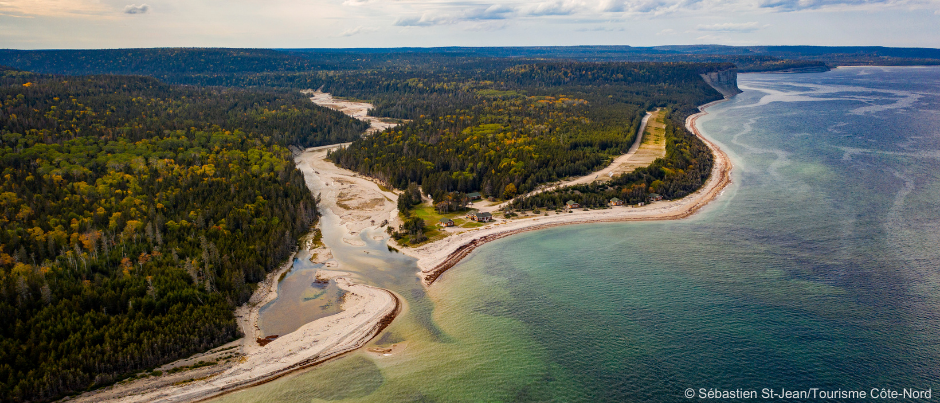 On September 19, 2023, Anticosti, an island located in the Gulf of St. Lawrence in Côte-Nord, was added to the prestigious UNESCO World Heritage List. Covering an area of nearly 8000 km2 (3000 sq. mi.), this legendary island has long been renowned for its remarkable paleontology. Over 1440 species of fossils are found here, attracting researchers from all over the world every year. It was the study of these fossils that demonstrated that changes in climate and sea level were responsible for the first of Earth's five major mass extinctions, 444 million years ago!
With its extensive sedimentary strata dating back to the late Ordovician Period, Anticosti is the best place in the world to study this event. Until now, this period of Earth's history had not been represented on the UNESCO World Heritage List. This brand-new heritage site encompasses the cliffs around Anticosti, the Jupiter and Vauréal riverbeds and their respective cliffs, as well as the coastal platform surrounding the island. And research won't stop there, as new fossils are constantly being revealed through natural erosion, ensuring that the site's outstanding value is maintained.
Would you like to discover the many treasures of Anticosti Island? Sépaq Anticosti can help you book your stay, including accommodations and round-trip airfare. Now that the island has been granted this prestigious recognition, many new visitor features will be added over the coming years!
Percé UNESCO Global Geopark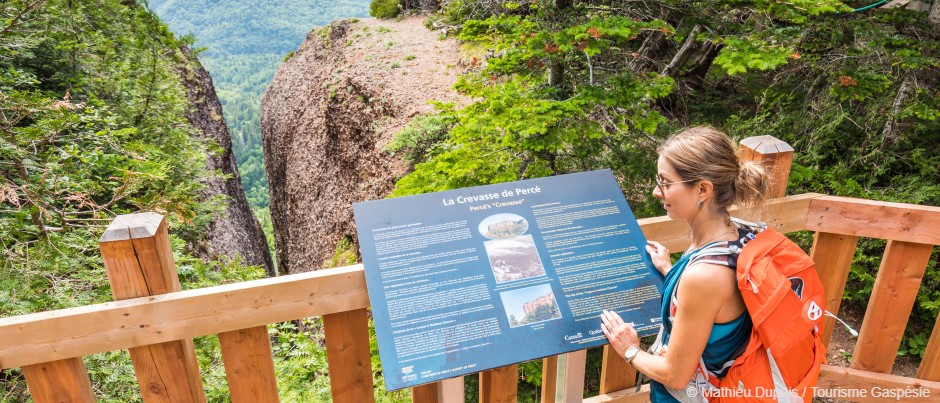 Located at the tip of the Gaspé Peninsula, Percé is famous for legendary Percé Rock, but did you know that this iconic natural landmark is a geosite in Québec's only UNESCO Global Geopark? In fact, the monolith is part of a group of 23 geological attractions categorized according to their location: terrestrial geosites, littoral geosites and geosites located on the territory of Parc national de l'Île-Bonaventure-et-du-Rocher-Percé.
You can admire all these geosites by exploring the geopark's network of 18 km (11 mi.) of hiking trails. Go back in time to the Paleozoic Era (between 541 and about 252 million years ago) and learn a multitude of things about the formation of the Canadian Shield and the Gaspé Peninsula as you discover geological features such as a cave, a crevasse, cliffs and a fault as well as the Magic Forest.
At the Experiential Pavilion, awaken all your senses during the Tektonik interactive adventure, a thrilling multimedia experience that brings together geology, history and new technologies. Listen to the legends whispered by the stones since the dawn of time, an unique activity you won't want to miss!
Parc national de Miguasha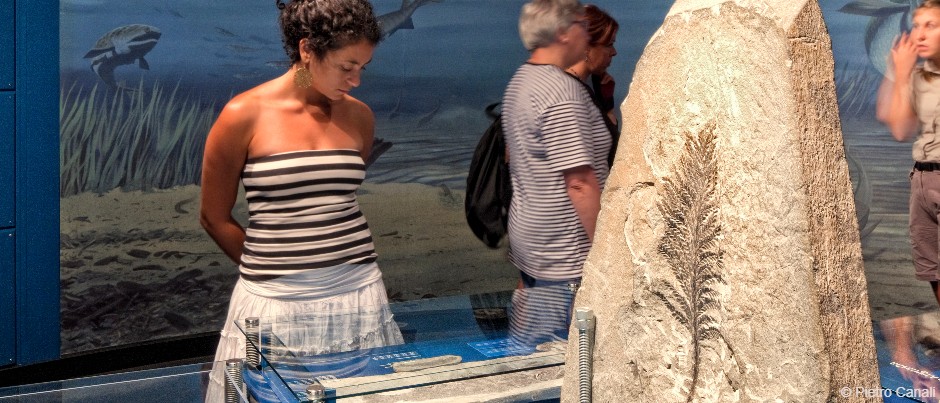 Located in the Chaleur Bay area in Gaspésie, Parc national de Miguasha, a UNESCO World Heritage Site, will take you back to the Devonian Period, also known as the Age of Fishes. Here you'll find fossil specimens from five of the six fish groups alive during this era. What's even more exceptional is that this park is home to the largest concentration of lobe-finned fish fossils, in an excellent state of preservation—these fish lived about 370 million years ago!
Covering an area of about 87 hectares (215 acres), the park preserves the integrity of the Miguasha fossil cliff. Its fossil collection of 13,000 specimens tells the story of our planet's history and includes the only complete Elpistostege watsoni fossil ever found in the world. Nicknamed Elpi, this fish rose from the rocks 380 million years after its death. Due to the fossil's exceptional state of preservation, this outstanding discovery is now the pride of the park.
Dynamic and engaging educational activities will draw you into the fascinating world of fossils—you can even become an archaeologist for a day and go in search of them!
Manicouagan Uapishka World Biosphere Reserve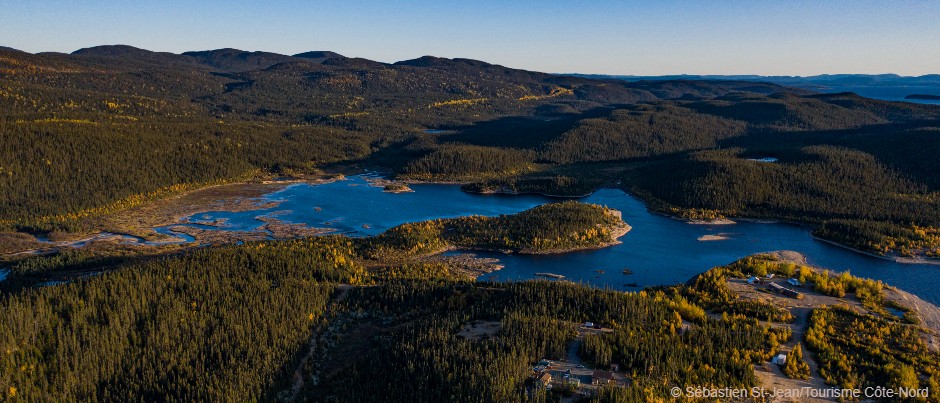 The last stop on your tour of our UNESCO sites is in Côte-Nord, at the Manicouagan Uapishka World Biosphere Reserve. Covering an area of nearly 55,000 km2 (21,000 sq. mi.), this territory, which received UNESCO international designation in 2007, is a site of excellence in terms of sustainable development. Stretching from the St. Lawrence Estuary to the Manicouagan impact crater (also known as the "Eye of Quebec"), this biosphere reserve will captivate you.
Keep an eye out for unique features shaped by the collision of a giant meteorite with the Earth, which created a crater visible from space, and discover the vestiges of an ancient sea, the grinding of rocks by passing glaciers and millions of years of erosion. You can also observe a variety of wildlife species on this territory, including cougars, least weasels, short-eared owls, golden eagles and wolverines as well as endangered woodland caribou and beluga whales.
Uapishka, which means "white summits" in the Innu language, is also home to about 30 peaks over 1000 metres (3300 feet) high, which are covered in snow for nine months of the year. At the heart of this traditional territory of the Innu community of Pessamit, which has inhabited the area for thousands of years, you'll find boreal forest, mountains and arctic tundra. In addition to being a base for scientific research, the Uapishka Station offers several activities for nature lovers along with breathtaking views of the Manicouagan Reservoir and the Uapishka (Groulx) Mountains.
Have you enjoyed this brief overview of our UNESCO sites? These places of extraordinary natural wealth are definitely worth adding to your bucket list as you plan your next visit to our regions!
If you liked this article, you might also like...