The

Québec maritime Blog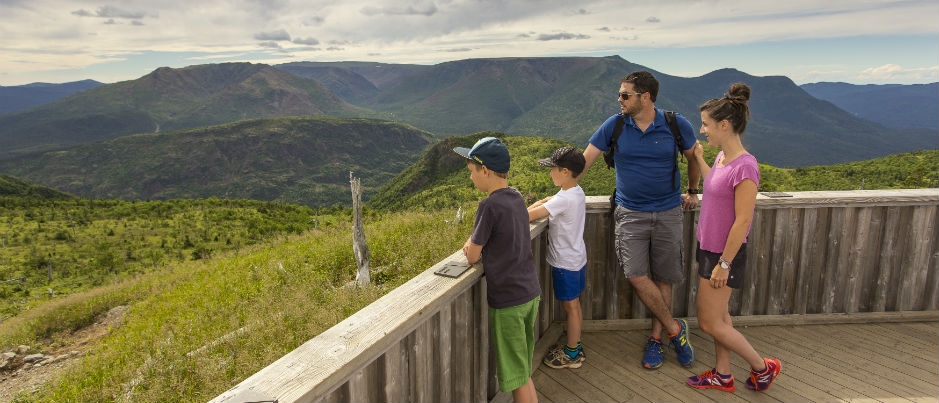 Parc national de la Gaspésie
Mathieu Dupuis
Parc national de la Gaspésie: A Hiker's Favourite Trails
Parc national de la Gaspésie offers countless options for hiking enthusiasts. Sometimes, choosing a trail is the hardest part. Here are some suggestions among my favourite trails in the park, whether you have a few hours or a full day.
Mont-Olivine
Length: 8.8 km (return trip) | 11.4 km (loop) – Vertical drop: 365 m
Ruisseau-Isabelle parking lot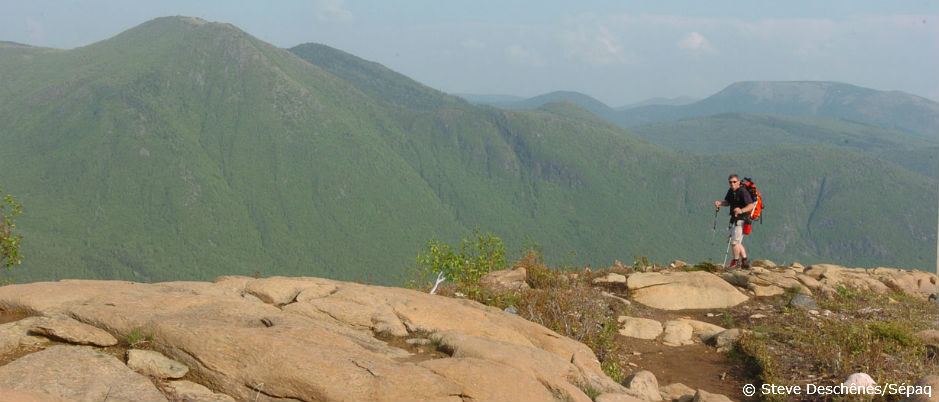 It's probably the best ratio of beautiful vistas versus required effort! The climb on Mt. Olivine is fairly gradual all the way to the ridge. Completely bare, it offers 360 degrees of stunning panoramas, Mt. Albert's bowl and Lac du Diable, among others. From the top, you can just turn around or head for the whole loop, going by the Serpentine shelter where you can take a well-deserved break, in a comfortable setting.
Pic-de-l'Aube
Length: 12 km – Vertical drop: 370 m
Coupe-Feu parking lot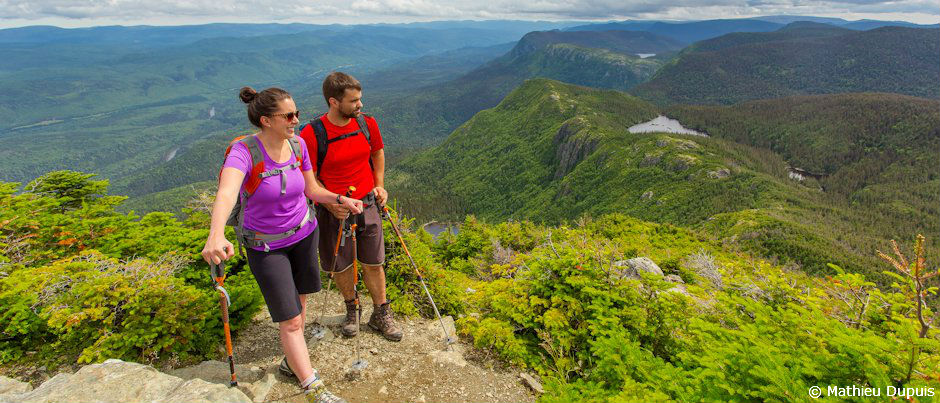 Pic de l'Aube is undoubtedly the most spectacular viewpoint from the summit of the impressive Chic-Chocs wall. The wide trail on a constant incline follows an old forestry road and comes out on the top of Pic de l'Aube. On a clear day, the view on the St. Lawrence is simply divine. On the way to or from the trailhead, be sure to stop at Lac Paul where you are likely to see moose by the lakeside.
Mont-Richardson
Length: 11.6 km (return trip)
Detour to the Surplomb viewpoint: add 4 km
Vertical drop: 705 m | Mont-Joseph-Fortin parking lot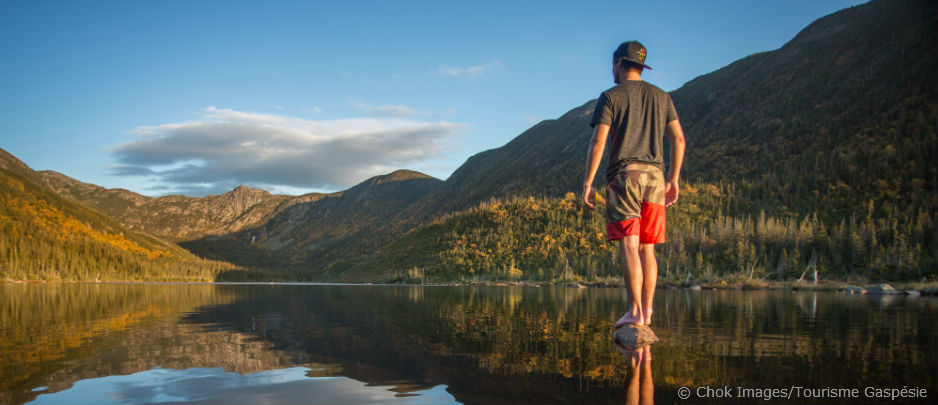 This trail is an autumnal classic, but its diversity and numerous vistas make it an appealing option for any season. After the first section of the trail, which is the most strenuous, a short detour will take you to the Surplomb, a lookout perched at the top of the Lac aux Américains glacial cirque, which could be an interesting destination if you are running short on time. In the second section leading to the summit of Mt. Richardson, you might be fortunate enough to encounter caribou. The summit is also one of the few spots in the park where you can see both Mt. Jacques-Cartier and Mt. Albert.

Curious about all the hiking options in Parc national de la Gaspésie? Visit the park's website to get more information about other hiking trails and to help you plan your stay in the park!
For more details:
Parc national de la Gaspésie
1981, route du Parc
Sainte-Anne-des-Monts (Quebec) Canada
G4V 2E4
Phone: 418 763-7494
Toll free: 1 800 665-6527
www.quebecmaritime.ca/en/parcgaspesie
If you liked this article, you might also like...