The

Québec maritime Blog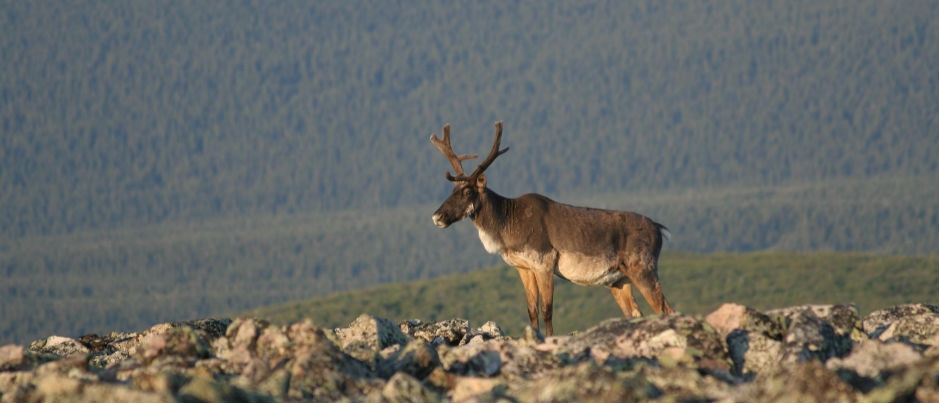 Caribou in Parc national de la Gaspésie
Claude Isabel
Observing Moose, Caribou and Deer in the Forests of Eastern Québec
Guided activities or hikes on your own are perfect opportunities to observe moose, woodland caribou and white-tailed deer in their natural habitats—a thrilling experience at any age. Sighting a moose drinking from a lake or a white-tailed deer with its fawn will give you the feeling of being one with nature. The forested areas of the maritime regions of Québec are home to rich and abundant wildlife. Keep reading to find out where to see moose, caribou and deer in our regions.
Moose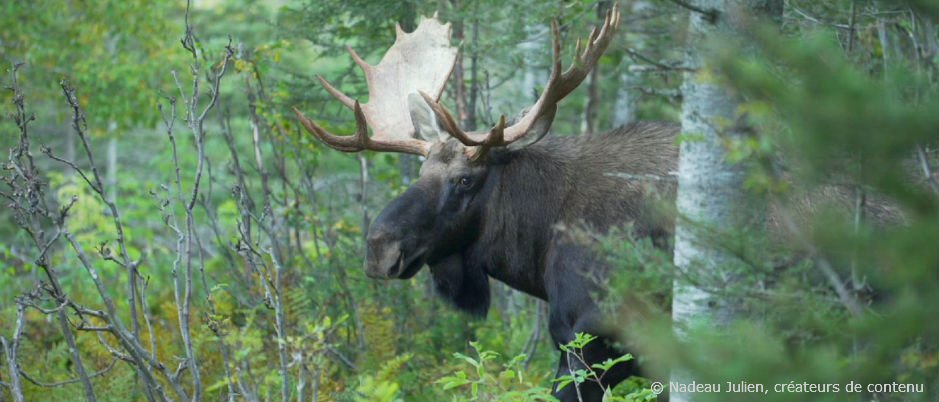 Generally independent and solitary, moose are the largest members of the deer family and the undisputed kings of our forests. Although these animals can be found in many areas in Bas-Saint-Laurent, Gaspésie and Côte-Nord, the moose population is particularly dense in the Réserve faunique de Matane. Inquire at the John Registration Centre to find out the best places to see these impressive animals (the weather and time of day may impact your chances of encountering moose).
Moose are also found in large numbers in the Réserve faunique des Chic-Chocs and Parc national de la Gaspésie, particularly in the Lake Cascapédia sector. You can stay in this area at the Auberge de montagne des Chic-Chocs, the Gîte du Mont-Albert hotel or in a campground. Go for a hike and you are bound to catch a glimpse of a moose feeding in a pond, wetland or fir stand.
If your itinerary takes you along Chaleur Bay, make a slight 8-km (5-mi.) detour off Route 132 to visit the Réserve faunique de Port-Daniel. The herd in this wildlife reserve has grown significantly over the last few years, which only increases your chances of encountering a moose in this peaceful environment.
In Bas-Saint-Laurent, one of the best places to observe moose is the Réserve faunique de Rimouski. Observation sites have been built in areas highly frequented by moose, so you can watch these animals without disturbing them. Note also that the wildlife reserve is home to a large beaver population. Even if you don't get to see these shy animals (which are also Canada's national symbol), you'll be able to appreciate all their hard work in the form of beaver dams.
Woodland caribou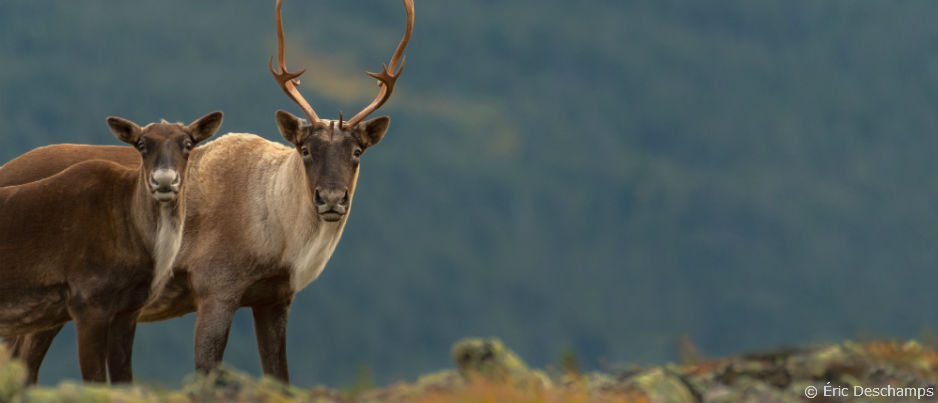 Boasting a very large population in the Far North, caribou can also be found in the mountains of Parc national de la Gaspésie, which is home to the only caribou herd south of the St. Lawrence. Of particular note due to its small size, the caribou population in Gaspésie was classified as threatened by the Québec government in 2009. It's worth hiking to the top of Mt. Jacques-Cartier to see these animals in an exotic tundra environment. The park's naturalist guides will be happy to answer all your questions. You can also observe caribou at the top of Mt. Albert and in the Mt. Richardson sector in smaller numbers. Bring your binoculars and warm clothes and get ready for an unforgettable experience!
If you want to see large caribou herds, head further north into the vast tundra near Fermont, in Côte-Nord. The caribou population in that area is estimated at over 400,000 animals!
White-tailed deer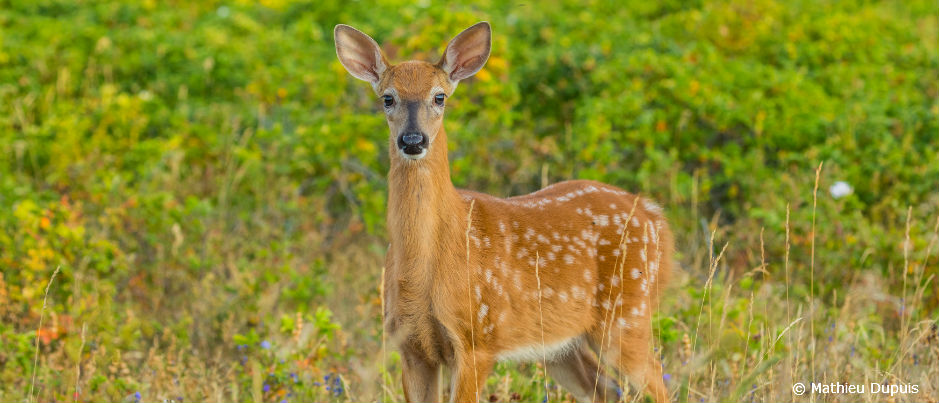 Much like moose, white-tailed deer live in all the forested areas of Bas-Saint-Laurent, Gaspésie and Côte-Nord and can be observed in nearly all of the wildlife reserves and national parks of these regions, particularly in Parc national du Bic and Parc national du Lac-Témiscouata. However, Anticosti Island (Côte-Nord) could be called their true kingdom. It should be noted that white-tailed deer are not indigenous to the island—they were introduced in 1896 by Henri Menier, who owned the entire island at the time. Today, Anticosti's deer population is around 115,000 animals, spread out over the 8000-km² (3000 sq. ft.) island (roughly 16 times the size of the Island of Montréal). By comparison, the human population on Anticosti is about 240 people. There's no doubt you'll see white-tailed deer during your visit!
During your vacation in the maritime regions of Québec, be sure to explore our forests where you can encounter some of the many animal species that live here. Wonder and unforgettable memories are guaranteed!
If you liked this article, you might also like...