The

Québec maritime Blog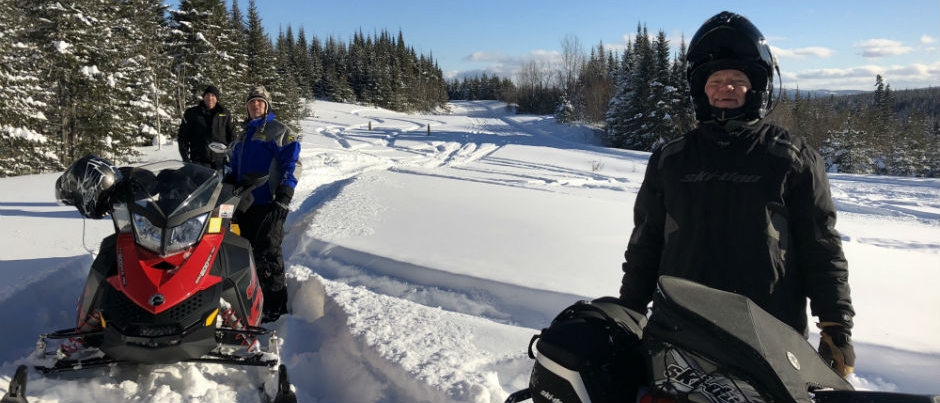 "I Knew I Would Have an Amazing Time!"
"Dream Snowmobile Vacation for 4" Contest Winner's Testimonial
Are you an avid snowmobiler who would like to explore the regions of Eastern Québec? Why not follow in Steve Young's footsteps and participate in the "Win a Dream Snowmobile Vacation for 4" contest! Mr. Young, a resident of Glens Falls, New York, was the lucky winner of the 2016-2017 edition of this contest. Along with three of his friends, he had an amazing time exploring the trails of Bas-Saint-Laurent and Gaspésie from February 3 to 9, 2018. Here's what he had to say about his trip.
Needless to say, I was surprised and thrilled to have won the trip sponsored by Le Québec maritime. I did not know a lot about the Bas-Saint-Laurent and Gaspésie regions prior to being notified that I had won, but after looking into the area more deeply, I knew that I (and 3 friends) would have an amazing time. The trip did not disappoint!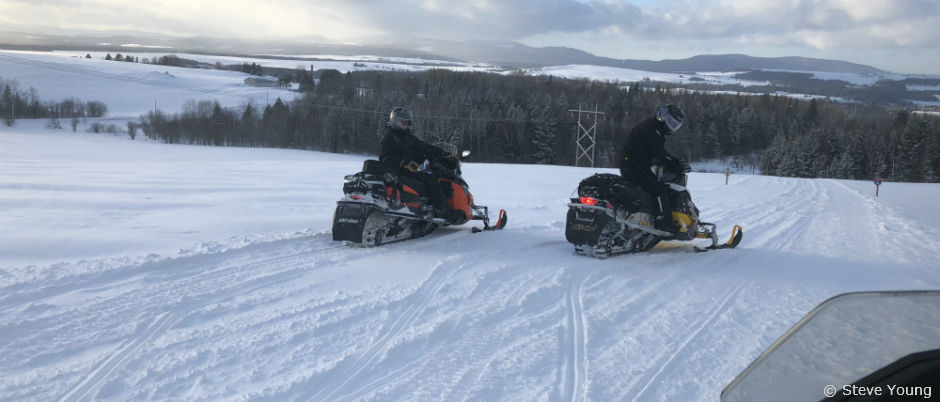 Having been an avid snowmobiler for many years, I greatly appreciated the efforts local clubs put into their trail systems. Everything from maintenance to signage to facilities and grooming – it takes a lot of effort and dedication to pull it all off. What I witnessed in this trip was pure professionalism in this regard. The trails were in excellent condition, the ease of navigation was simple, and the people we ran into along our travels were friendly and helpful.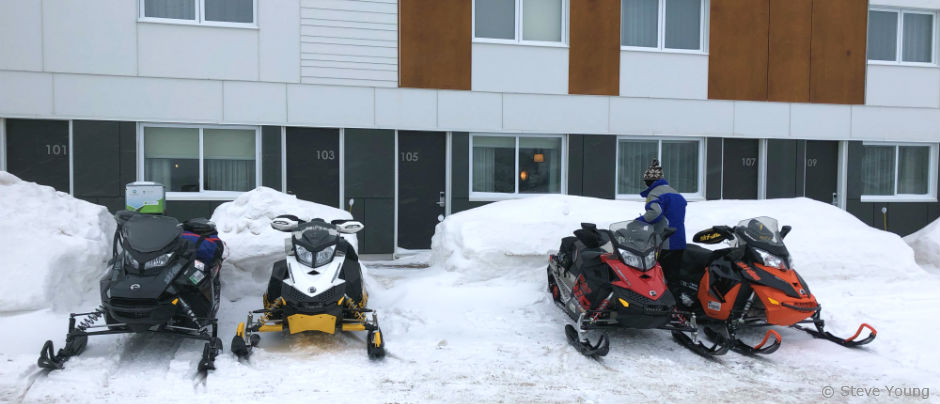 I was very impressed by the quality of the participating hotels. Each one was unique, and it was exciting each day to ride to a new place. The accommodations were clean, the staff was friendly, and the hotels were very easy to get to – most times the trail led right to the main entrance, which was nice. Also, the inclusion of dinner and breakfast was a huge benefit in that it removed all of the time involved in deciding where to go for meals. After a long day on the trails, it was super convenient to get to the hotel and just relax.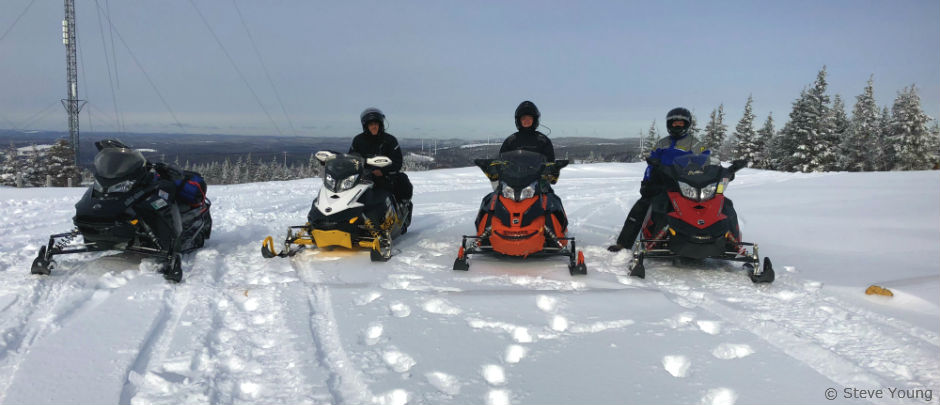 As for the riding, the varying terrain and quality of trails was most impressive. Each day seemed to hold several different types of riding experience. For instance, in a given day, we would be riding open fields, power-line trails, wooded trails, winding mountain trails, and really everything in between.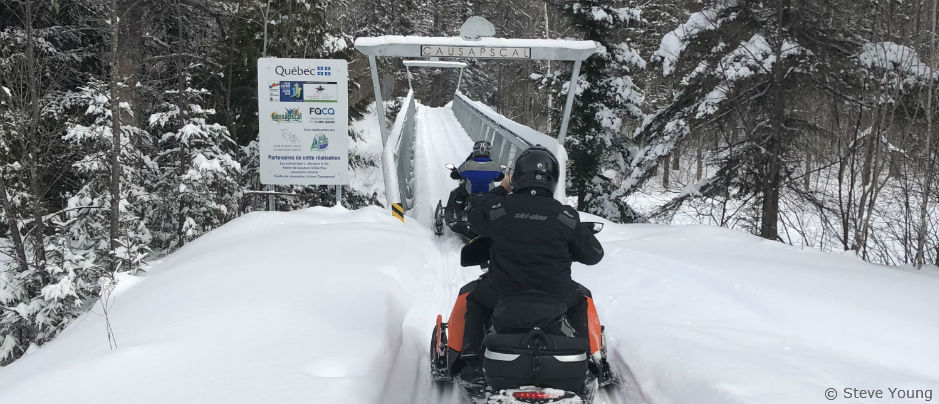 Fortunately, it snowed right before our trip began and twice more during the trip, which led to a lot of good powder and breaking trail. We really did luck out in this regard.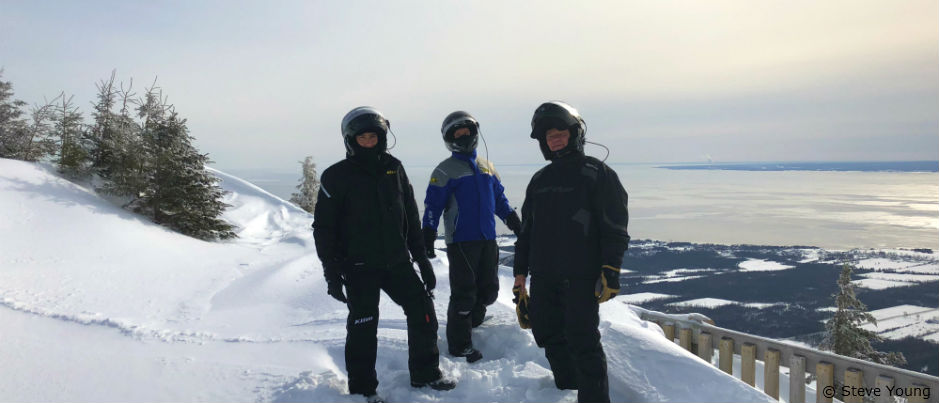 Overall, I am very pleased with the trip – marketing it as a "dream snowmobile vacation" is right on the mark! I certainly will be spreading the word about your amazing area and hope to make a return visit next winter.
Thanks again for an amazing experience!
Snowmobile trip itinerary
Day 1: Rivière-du-Loup
Day 2: Rivière-du-Loup to Matane
Day 3: Matane to Amqui
Day 4: Amqui to Carleton-sur-Mer
Day 5: Carleton-sur-Mer to New-Richmond
Day 6: New-Richmond to Sainte-Anne-des-Monts
Trails: 595, TQ-5
Dinner and overnight stay: Hôtel & Cie
Day 7: Sainte-Anne-des-Monts to Rimouski
Day 8: Rimouski to Rivière-du-Loup
If you liked this article, you might also like...